Polish painter turns pain into an abstract concept.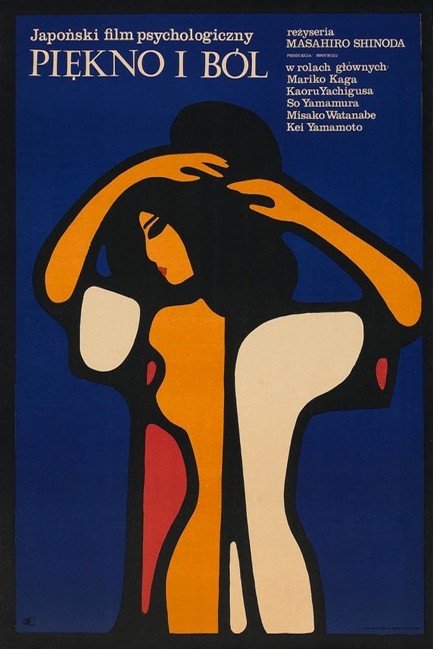 This Polish promo poster was made for the 1965 Japanese psychodrama Utsukushisa to kanashimi to, which in Poland was called Piekno i ból. That translates to "beauty and pain," whereas the Japanese translates as "with beauty and sorrow." Both translations are apt descriptions of the movie, which is just as bizarre and twisted as the poster art. We talked about it a while back, so if you're interested have a look here. The poster was painted by Maciej Hibner, a well regarded illustrator active during the '50s and '60s whose output is considered collectible today. A lot of his stuff has this same fine art look, which is very different than what we usually share here, but worth a gander just for the sake of its stark contrast with the Japanese poster. We may try to dig up more on
Hibner
later.


---
First you scheme, then you lie, then you seduce.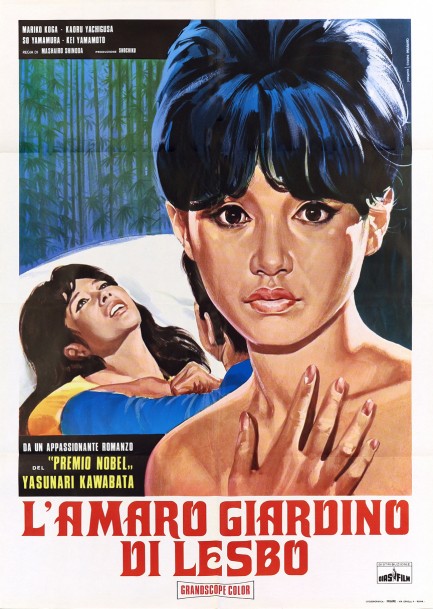 Usually it was Japanese distributors that made amazing new versions of Western posters, but today it's happened in reverse. L'amaro giardino di Lesbo was originally made in Japan and called Utsukushisa to kanashimi to, which translates as "with beauty and sorrow." It was based on a 1964 novel by Nobel-winning author Yasunari Kawabata, and stars Kaoru Yachigusa, So Yamamura, and the beautiful Mariko Kaga, whose likeness fronts the promo art. We watched it and the story is basically that two lovers lose their baby via miscarriage and split up because of it. The man, whose name is Toshio, gets over it and moves on with life, but his ex, Otoko, is deeply traumatized.
Years later the two meet again. Toshio is married and has a son. Otoko has a female partner named Keiko, and when Keiko meets the man who is intimately connected to her lover's tragedy, she decides to seduce him, have his baby, and give it to Otoko. Yeah. Pretty out there, but Japanese filmmakers specialize in these kinds of crazy ruminations. Does Keiko succeed in her plan? Well, male resistance is never high, but when a woman says things like, "Don't touch my right breast because that one's not for you," even the horniest man will get weirded out. We won't tell you more, except that the movie is decently made and effective. It premiered in Japan in 1965 and reached Italy today in 1969.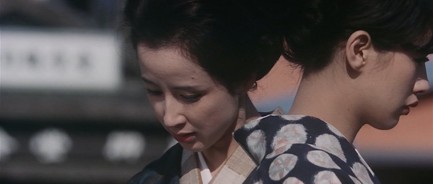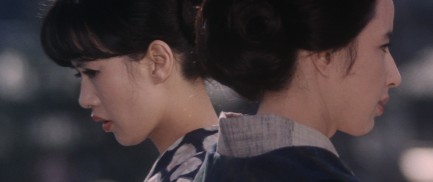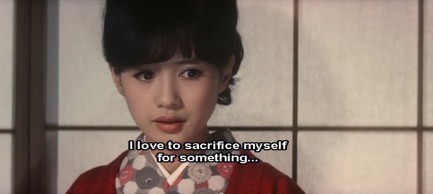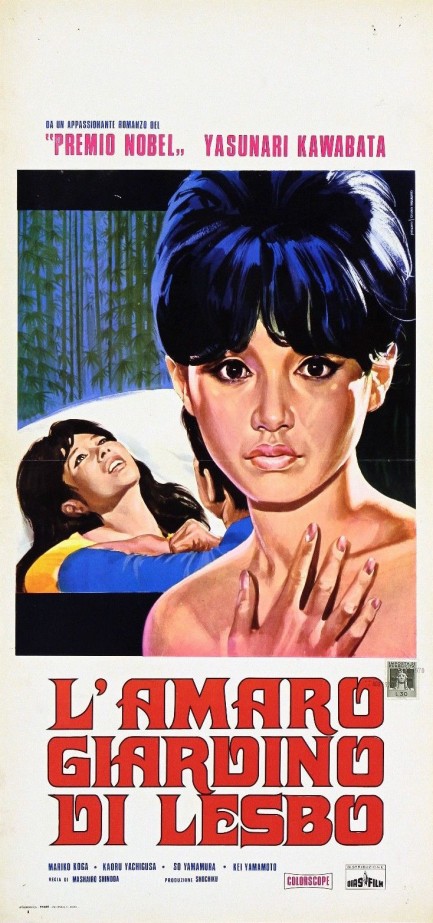 ---