Mirror mirror in my hand, who's the raunchiest in the land?
And what the hell, let's double up on pinku films we can't find. The bright poster above was made to promote Gion nemonogatari: Kyô musume no shoya, which we doubt ever had an English release, but if it had might have been known as something like Gion Sleeping Story: Musume's Wedding Night. Gion is a geisha district in Kyoto, and there's a geisha on the poster, so we're guessing this one is about geishas. Sex and perversion with geishas, since it's a pinku film. Call it a highly educated guess. It premiered in Japan today in 1972.


---
Your homework was never quite like this.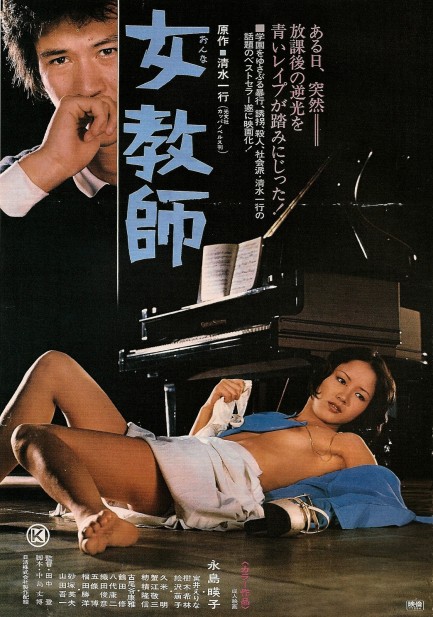 If you've been visiting Pulp Intl. regularly, you know we feature promo art from Japanese pinku films. The above poster is for Onna kyôshi, aka School Mistress, aka Woman Teacher, starring Eiko Nagashima. Onna kyôshi falls into a pinku category known as roman porno. The term has nothing to do with ancient Rome—it's actually just a mash-up of "romantic" and "pornography." The main difference with roman porno is that it was the creation of Japan's oldest movie studio Nikkatsu, and the films produced had higher budgets and more sexually violent content than pinku productions from studios like World Eiga, Nihon Cinema, and Toei Company.
However roman porno isn't anything like American-style porn. Due to Japanese censorship laws sexual action is depicted using clever techniques such as interposing vases of flowers and other phallic objects between the viewer and the action. In fact, many film experts believe circumventing the censors is what gave roman porno films their defining characteristic: they shock, but show little. We have about a hundred more of these posters, few of which, to our knowledge, have ever been seen on the Internet. We'll be sharing them in the future. Below we're also sharing a fun shot of Eiko Nagashima. Bet you never had a teacher like her. Onna kyôshi opened in Japan today in 1977.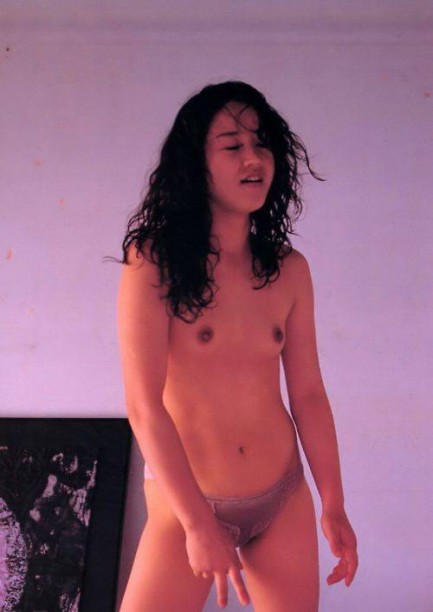 ---