Let's all Joan in the fun.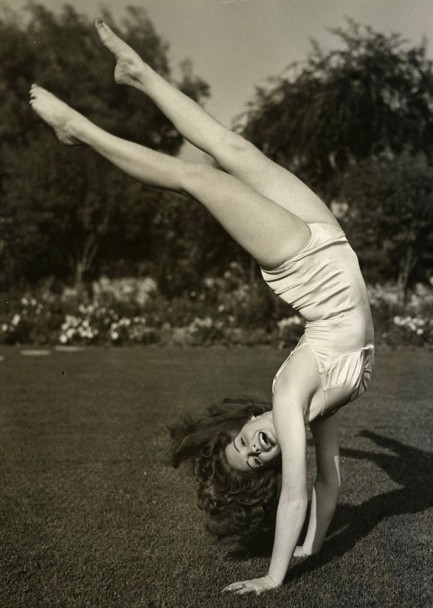 American actress Joan Leslie joins our procession of acrobatic femmes fatales with this shot of her pulling off a maneuver that would put most people in traction. Leslie was a well regarded star who appeared in High Sierra, Sergeant York, Yankee Doodle Dandy, Thieves Fall Out, and many other films. This image is purely awesome. If you look at her hair you see she's really in motion, possibly executing something more than a mere handstand. And holding a smile while doing it. It was probably the fifteenth attempt after fourteen screwfaces, but still, color us impressed. From 1940, this one.


---
Fear and loathing in Los Angeles.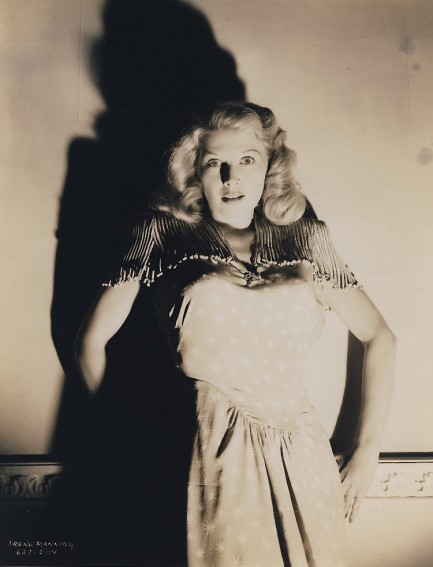 Above, a Warner Bros. promo image for contract star Irene Manning, née Inez Harvuot, whose short career was distinguished by roles opposite Humphrey Bogart in The Big Shot and James Cagney in Yankee Doodle Dandy, seen here giving us her most convincing fearful look, 1942.
---