The girl with the draggin' tattoo.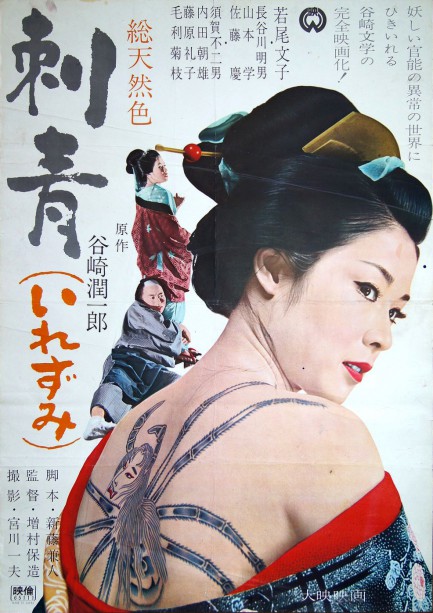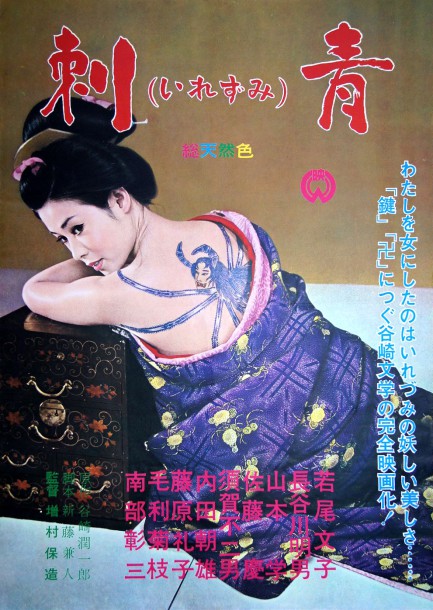 The three posters above promote the Japanese psychological horror movie Irezumi, aka Tattoo, directed by Yasuzô Masumura and starring Ayako Wakao as woman kidnapped into geishadom who is forcibly tattooed upon her back by a disturbed tattoo master. His creation is the monstrous, woman-faced spider you see on the posters. This act sets Wakao on a path toward vengeance, violence, and evil. Some reviews of Irezumi note that the tattoo is in some sense alive, like the portrait of Dorian Gray, however the actual art doesn't change its aspect—we checked, using a handy invention called rewind, and the lady-spider is the same in the beginning and end of the movie. The tattoo does, though, unleash something, and Wakao changes, quite drastically, her journey from relative innocence into femme fatale depravity giving Irezumi its power and dread. While not splashy and filled with shocks in the style of modern horror, the movie is, all in all, a highly recommendable mind trip. There's another Irezumi from 1982 with a different plot, but this one, the first one, premiered in Japan today in 1966.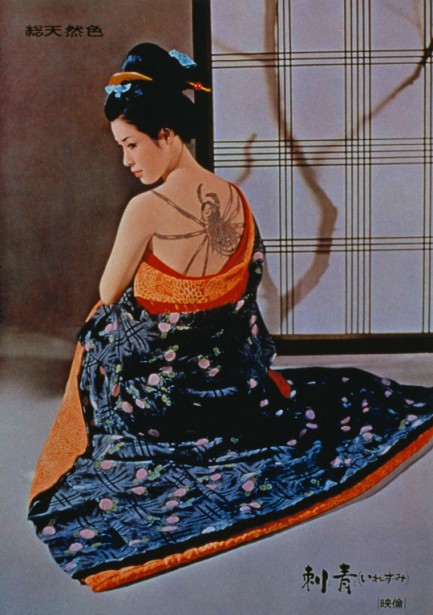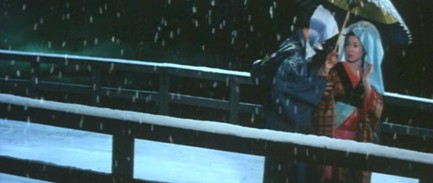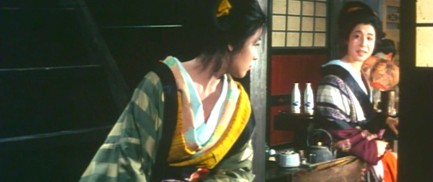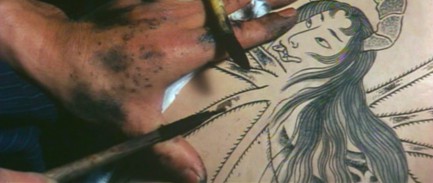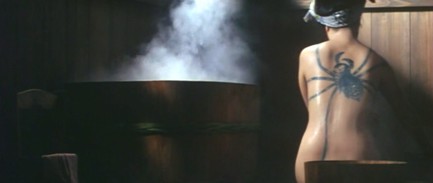 ---
Japanese cinema invades Eastern Europe.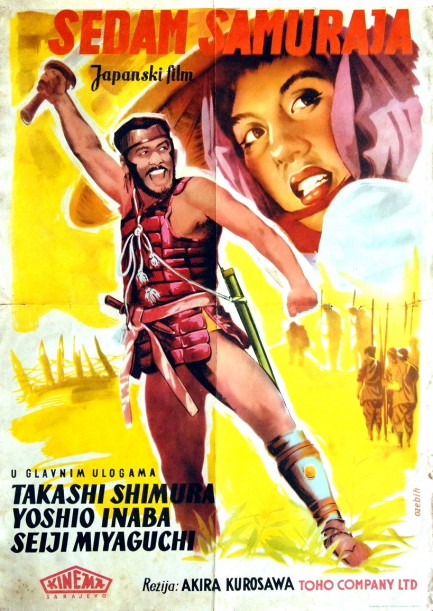 You know we love Japanese movie posters. We've shared at least a hundred. Today, for something different, we have a set of posters made during the 1950s and 1960s to advertise Japanese movies that played in the now defunct country of Yugoslavia. It was a place that had one of the most distinct design aesthetics in vintage promo art, as you can see in these examples, as well in other pieces we've shared here, here, and here. Ex-Yu memorabilia goes for a pretty penny, and some of these posters would cost upwards of $400.00 to buy. The movie above is Akira Kurosawa's Seven Samurai

, and the ones below are Yasuzô Masumura's

A Wife Confesses

, Umetsugu Inoue's

Man Who Causes a Storm

, Haku Komori's

Soldiers' Girls

, and

Oichi Beware of Samurai

.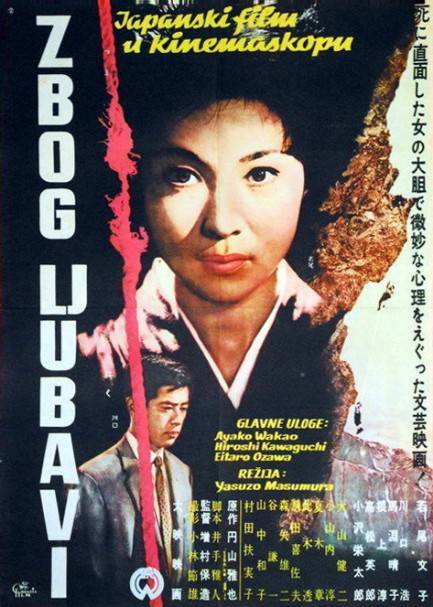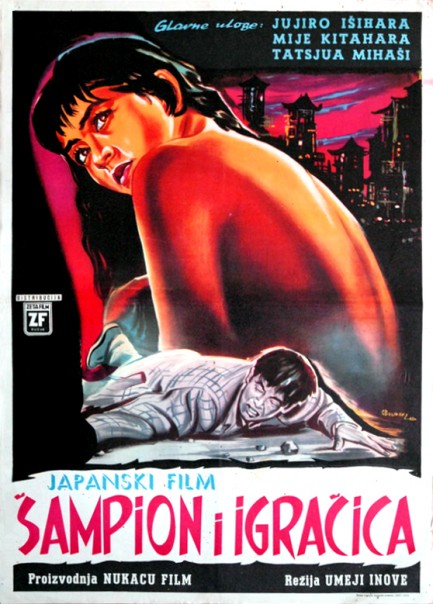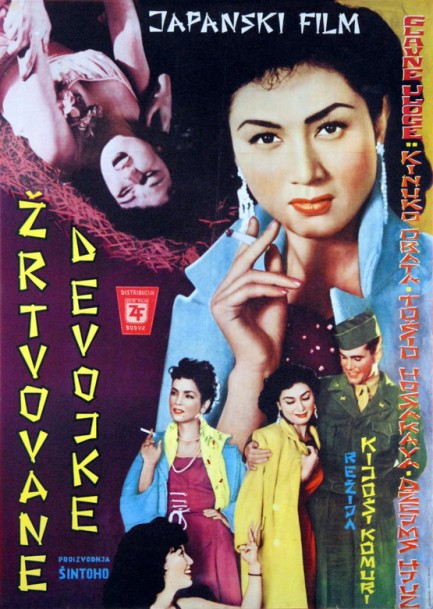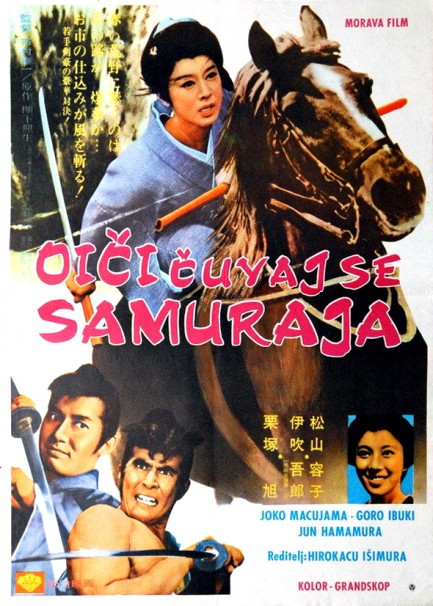 ---