If it was easy to steal anyone could do it.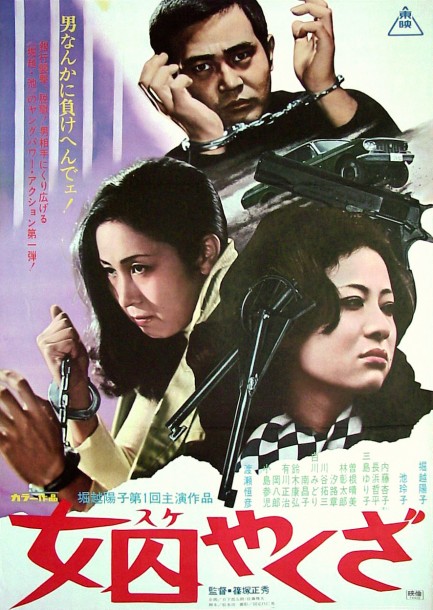 We have some nice pinku posters lined up for this month, and above you see the first of those—the tateken and standard promos for Suke Yakuza, aka Female Yakuza Convict, aka Female Prisoner Yakuza, which premiered in Japan today in 1974 starring Yoko Horikoshi and Reiko Ike. Though we can't be sure, we don't think this movie has been released on DVD, because we couldn't find it—the first time that's happened with one of Ike's films. No copy means no firsthand rundown, but we can tell you what the Japanese websites say. It's about bank robbers who steal 30 million yen and try to elude the cops and escape with the cash. Of the three, only one manages to avoid capture. Horikoshi, a female accomplice, is tossed in a women's prison where she meets Reiko, and the two of them manage to escape. Their plan is meet up with the robber who avoided capture, get ahold of the cash, and get for away from the big city, but mishaps and twists follow. Basically, it's sounds like classic Toei pinky violence, but sadly we may not get to see this one unless we go to Japan. But the posters sure are pretty. We have bonus material below—production photos, a Horikoshi promo poster, and a Reiko promo shot from wherever.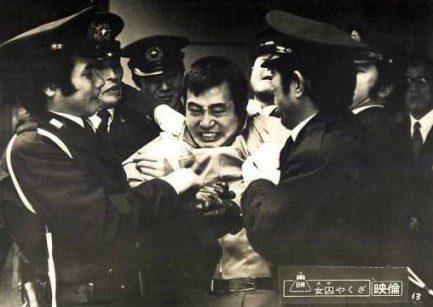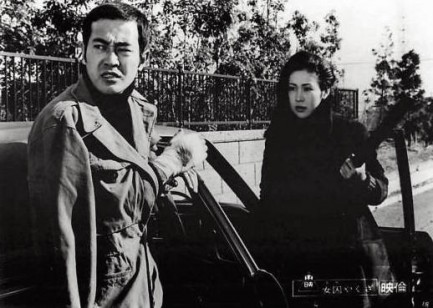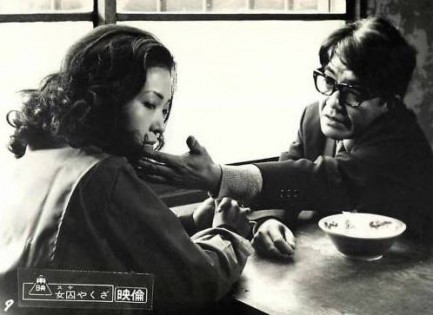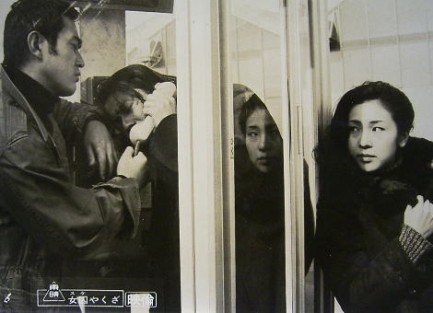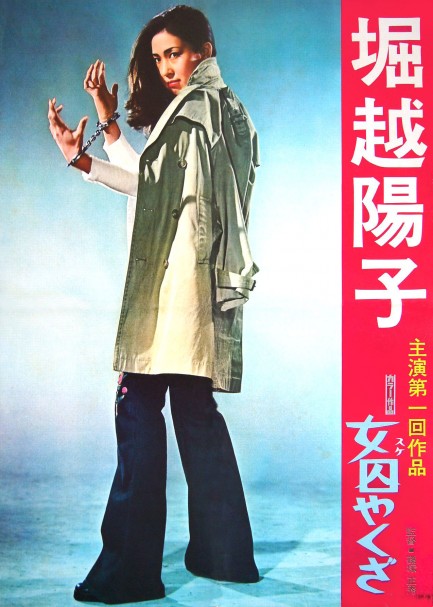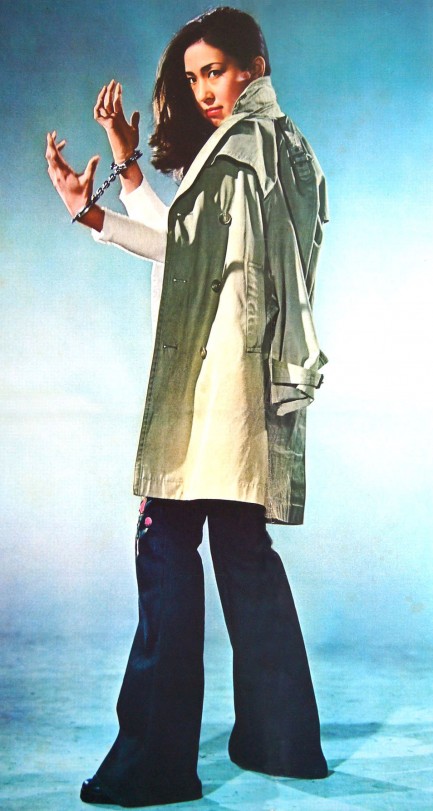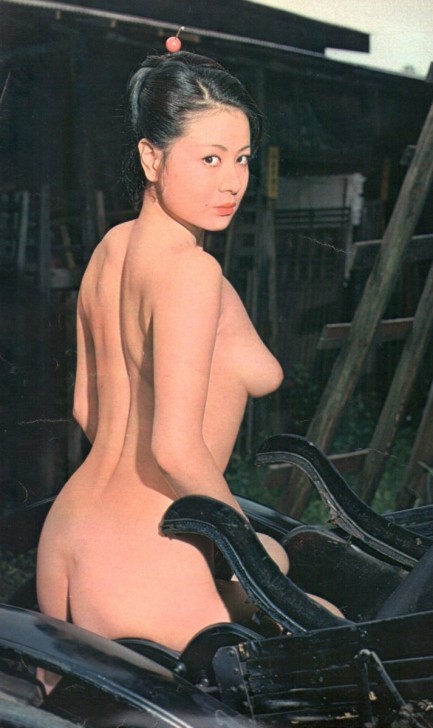 ---
When you play with her you're betting your life.

Above, a rare alternate poster for the very entertaining pinku flick Hidirimen bakuto, aka Red Silk Gambler, with Reiko Ike. The movie, which we touched upon briefly a few years ago, opened in Japan today in 1972.
---
Can't win big without risking big.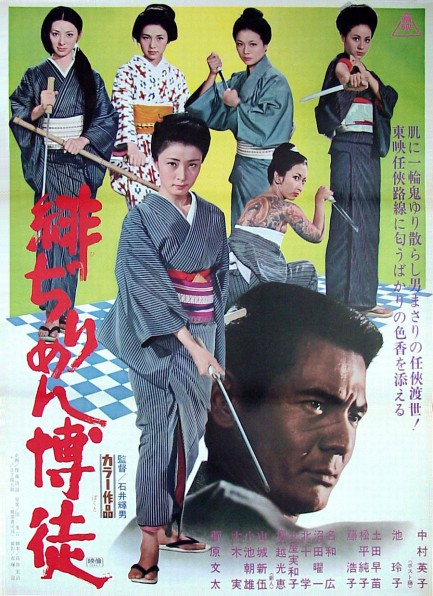 Above is a nice poster for the Japanese actioner Hijirimen bakuto, aka Red Silk Gambler. Set about a hundred years in the past, this one is more of a samurai flick than a typical pinku, but whatever it is, it's beautifully shot by director Teruo Ishii and cinematographer Shigeru Akatsuka. It stars Hiroko Fuji as the titular gambler, and co-stars Reiichi Hatanaka, Yoko Horikoshi, and the indispensable Reiko Ike. Check the great screen caps we posted below. Hijirimen bakuto premiered in Japan today in 1972.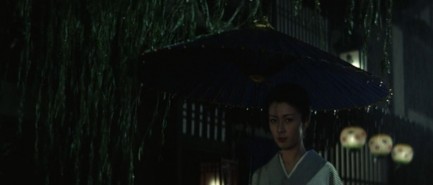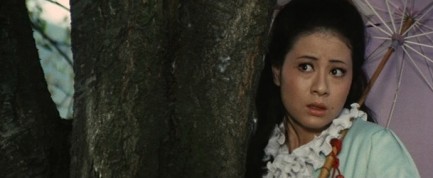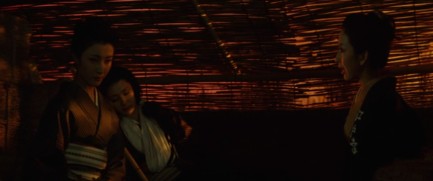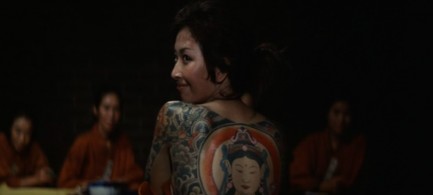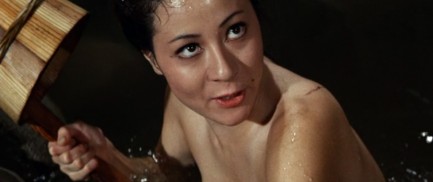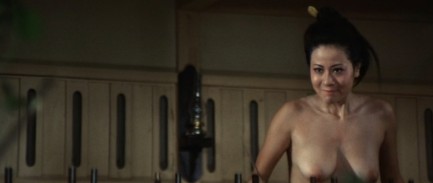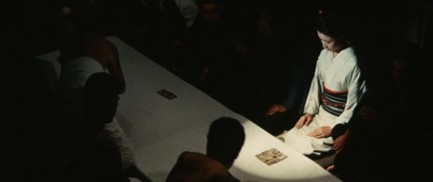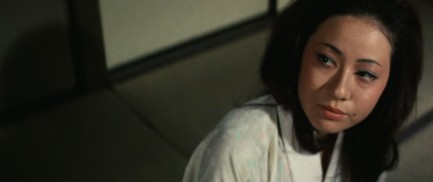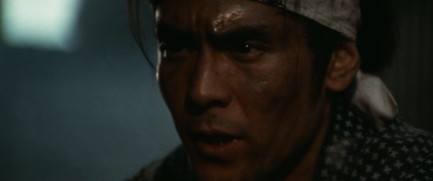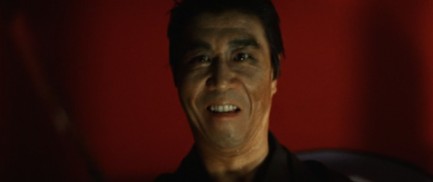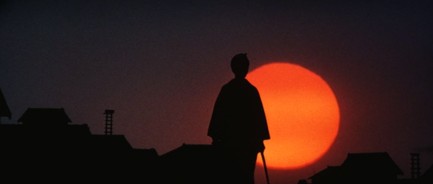 ---