When you can move like Astaire, nobody is out of your league.
Only in the movies could a 150 pound broomstick like Fred Astaire score a babe like Rita Hayworth. Or maybe we're not giving him enough credit. He was an amazing dancer, and we know that counts for a lot. Also, Hayworth made it with Sinatra and he was tiny too. So forget what we said. She liked them small. Anyway, the image above is from the rear of a copy of the Portuguese newspaper O Século Ilustrado, and it's a promo for the musical romance You Were Never Lovelier. We've watched it a couple of times, and it's a nice flick set in Buenos Aires telling the story of a very picky Hayworth refusing to marry any of the many handsome and rich men around her. When she meets Astaire she thinks he's a pest—until she sees him glide around the room. We recommend the movie. It's as fun as this photo makes it look. To add to the fun even more, we have a promo image from the film below, and by the way, let's never forget that Hayworth was a professional level dancer too. Check here for proof.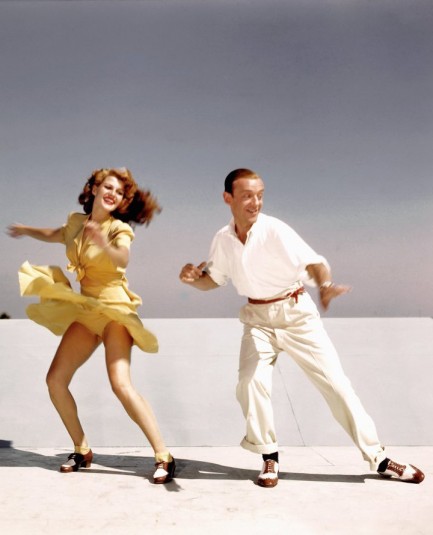 ---
It's good to be top of the heap.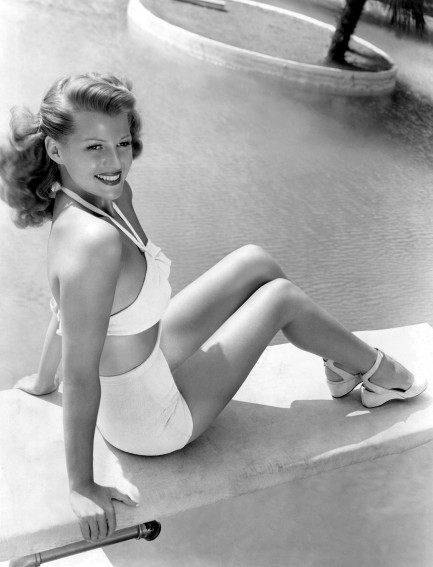 Above, the iconic Rita Hayworth, star of such films as the incomparable Gilda, as well as The Lady from Shanghai, Cover Girl, and the musical You Were Never Lovelier, seen here looking comfy at the height of her fame in a photo made at her home, by her rather astonishing pool with its central island and palm tree, in 1945.
---
Rita Hayworth and Fred Astaire prove levitation is possible.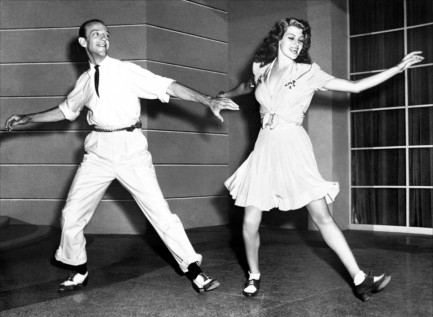 We love Rita Hayworth as a femme fatale and in our opinion her turn in Gilda

, playing a decadent casino owner's jaded arm candy in Argentina, is by far her signature role. But we should never fail to remember that she was an ace dancer. And of course Fred Astaire was a magician. Here they both are in a series of promo shots made while they were filming the 1942 musical

You Were Never Lovelier

. Some sites say these are actual film frames, but they aren't—this was a rehearsal rather than a number from the actual film. Curiously, like

Gilda

the movie is set in Argentina and features similar lead roles—i.e., a bored, perhaps unreachable woman and a scoundrel with a gambling problem. Since both flicks were produced by Columbia Pictures it's possible the studio simply recycled a successful theme. Maybe we'll do some research on that. Meantime, check out the images below.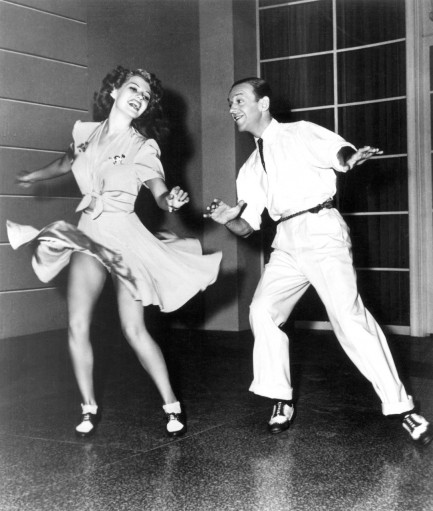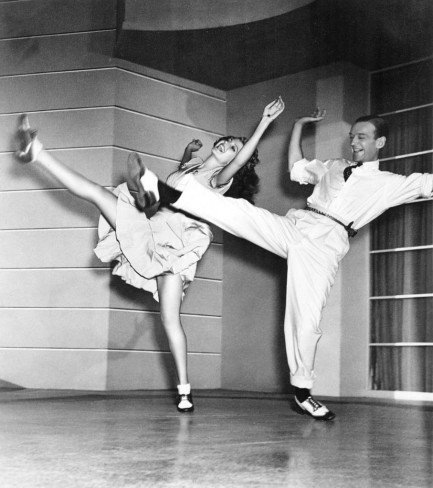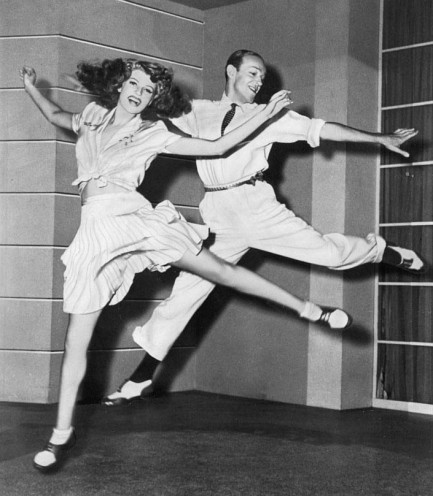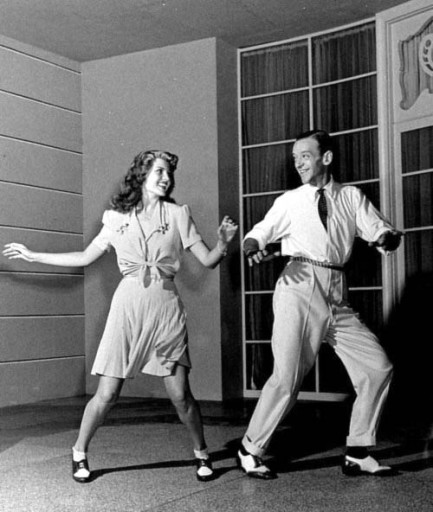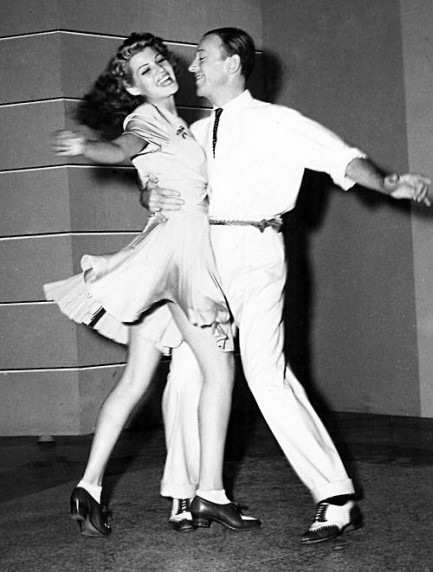 ---