Azuma turns to banditry and heads roll.

Dokufu oden kubikiri asa is known in English by many titles—officially it's aka Poisonous Oden and Decapitator Asa or Samurai Executioner. But in our efforts to locate it we discovered it's known online also as Decapitation of an Evil Woman and Vamp and Samurai. Do we even need to tell you about this one, considering how much info is given away by the titles?
A country girl played by Terumi Azuma goads a country boy into theivery and they and two partners quickly become notorious bandits hunted by the authorities. The story is derived from the real-life Oden Takahashi, who in 1879 became the last woman executed by decapitation in Japan. Despite this inspiration, much of the movie is played for laughs, with quite a bit of slapsticking, bungling, and yelling. Of course, it has to take a serious turn eventually, and indeed all four gang members soon become seasoned killers—just in time to start being whittled down by those annoyingly persistent authorities.
We were surprised by the comedic tone saturating much of the film, but since Japanese audiences already knew the story of Oden Takahashi, maybe some foolishness was needed to keep them interested. We could have done without it, but the movie is still pretty good, and at sixty-one minutes you don't lose too much life to it. The poster above is exceedingly rare, never before seen online we're pretty sure. The one below is more common, but still very nice. Dokufu oden kubikiri asa premiered in Japan today in 1977.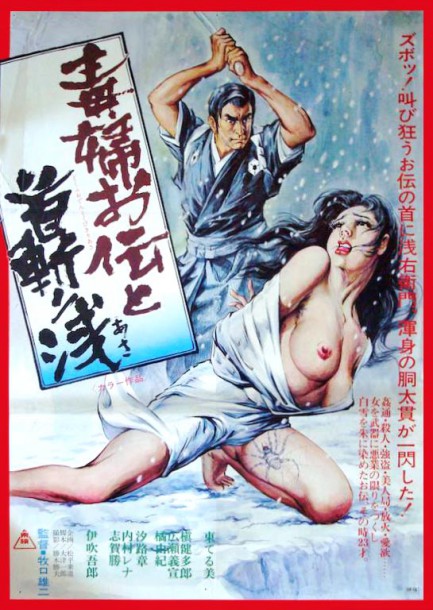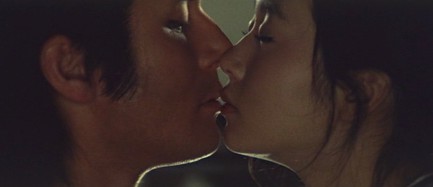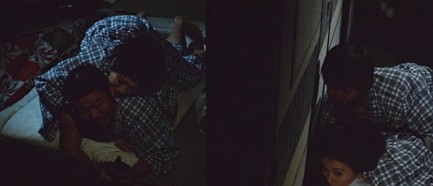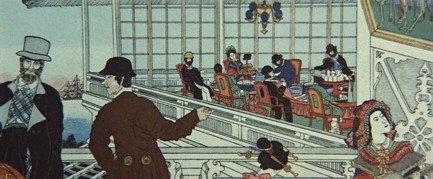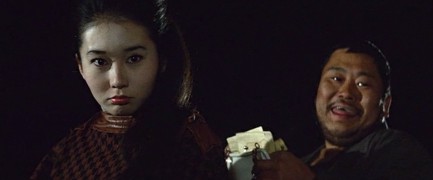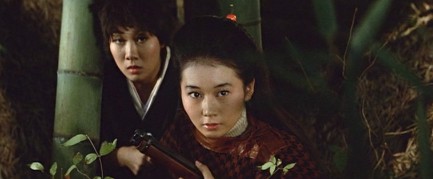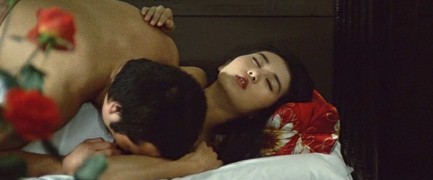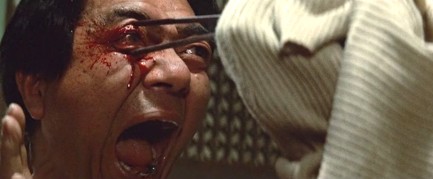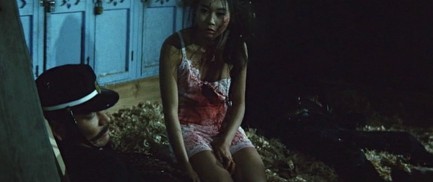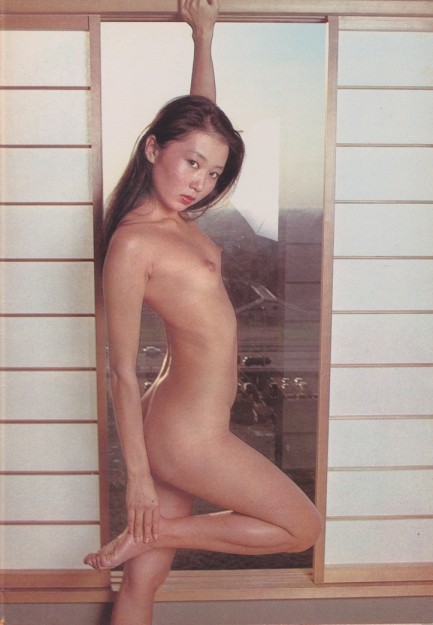 ---
Usually she wears a wetsuit to work but today the dress code is business casual.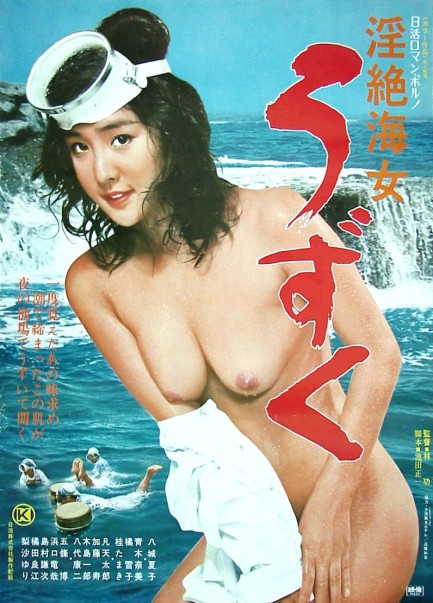 Above is a poster for Isao Hayashi's 1978 roman porno Inzetsu ama: Uzuku, which if you run across in English will be called… well, we don't really know. Most websites that use English call it "Lewdness Woman Diver," which doesn't exactly roll off the tongue. It isn't a direct translation either, because we know that the big red characters staring you in the face say "tingling." We also know that an ama is a female diver who traditionally foraged in the water for delicacies like sea urchins and lobsters, but these days is more famous for pearl diving.
So you have a tingling female diver here. And we're tingling too, just a little. Anyway, we looked around for a review and all we were able to find out is that it's about an ama

in a fishing village. The movie falls into Nikkatsu's misleadingly named roman porno genre, misleading because "roman" is actually short for "romantic" and these aren't porn movies, but rather softcores. We mention that every time, don't we? Well, our parents read the site. Understood, parentals?

Not

porno.
In any case, the poster is a real eyecatcher. We did an extensive search online and we're sure this is the only place you can see it without Natsuko Yashiro's boobs obscured, because apparently breasts are absolutely corrupting and you'll start foaming at the mouth if you see even one. Although maybe we shouldn't joke. We are still tingling. Okay, that's enough rambling for today. Except to say that Yashiro, who you also see in two promo shots below, did at least one more of these ama movies and we'll show you the even nicer art for that on its premiere date in July.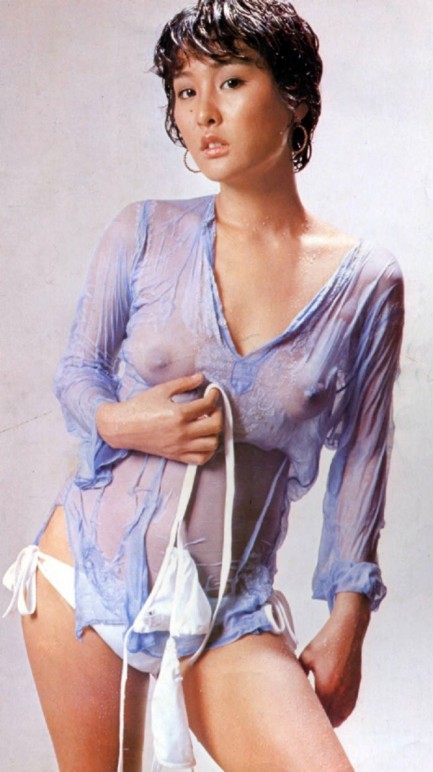 ---