Sigh. Just pose and get paid. And remember—nobody I know will ever see these photos.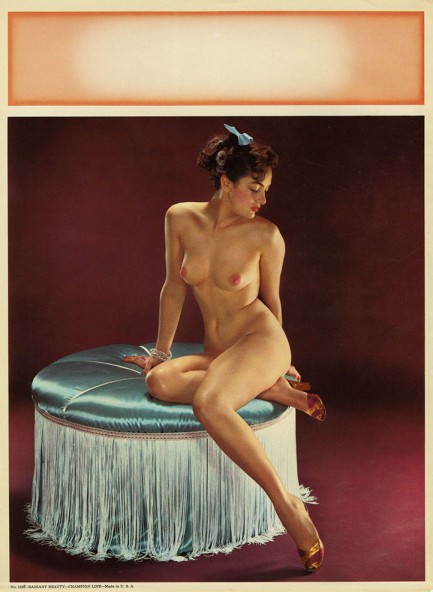 This Technicolor lithograph published by Champion Line features Dolores Del Monte, Playboy magazine's centerfold for March 1954, in a shot entitled "Radiant Beauty." Del Monte began her modeling career posing for the legendary photographer Bruno Bernard and the acclaimed pin-up painter Zoe Mozert, at times making as much as $50 a day. That was in 1951, when that pay rate was the equivalent of about $500 in today's money. A year later Del Monte quit modeling. In 1954 the above photo was offered to Playboy. Though Bruno Bernard shot it, the centerfold credited the John Baumgarth Company of Melrose Park, Illinois. Such are the entanglements of copyright. When Del Monte received a letter asking permission to use her likeness she assumed Playboy was a standard pin-up magazine, and the images requested were from a shoot she recalled where she wore a leopard pattern bathing suit. Wrong on both counts, and one can only imagine her reaction when the centerfold hit newsstands, since she was not only married but a mother by then. Well, at least she got the $50. And the world? It got something priceless. We have lots more classic Technicolor lithos, and you can see those by clicking here.


---
What do you say we scope out some girls?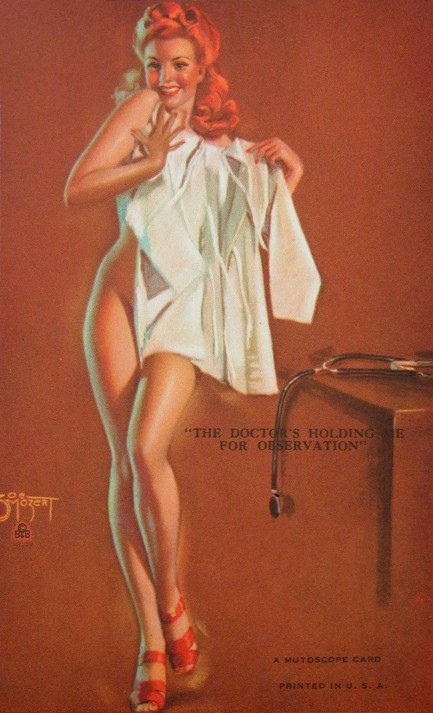 In 1894 a motion picture device called Mutoscope was invented. It worked by flipping a series of cards printed with still photographs. The cards featured slightly different versions of the same scene shot in sequence, and viewing them in rapid succession created a motion picture. Basically, the Mutoscope was an arcade attraction, and the films, viewed by one customer at a time through a peephole, often featured racy material. Much later, during the 1940s, a company called the International Mutoscope Reel Company began publishing what it called mutoscope cards. These were never meant to be used in actual Mutoscopes—instead they were cheaply printed pin-up paintings that people bought as novelties. We came across a set at an auction site recently, and so you see some here. These are collectible today because the artists were luminaries such as Earl Moran, Zoe Mozert, Billy Devorss and Gil Elvgren, and we have examples from those four and others below.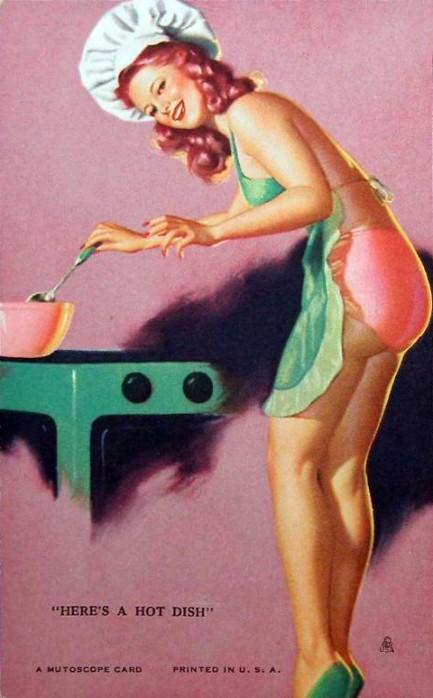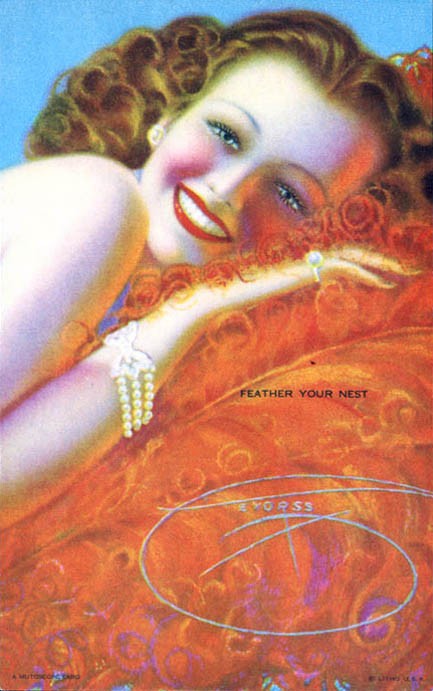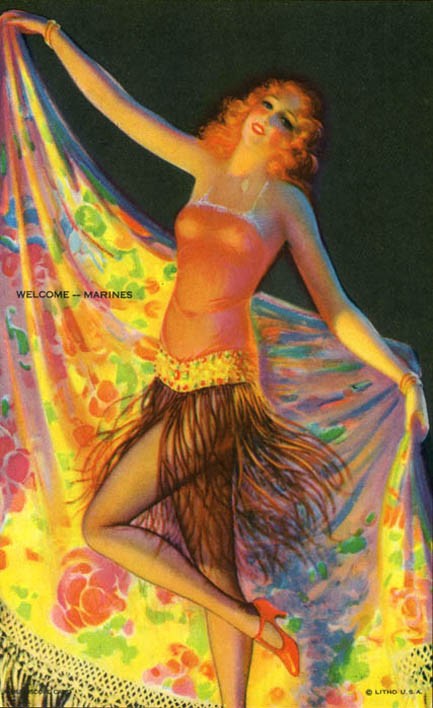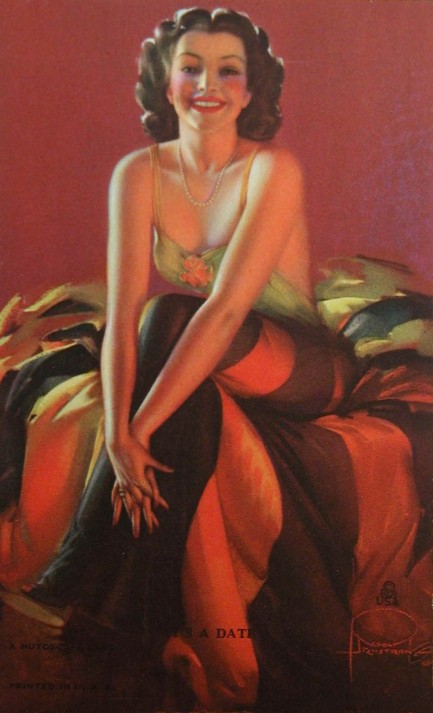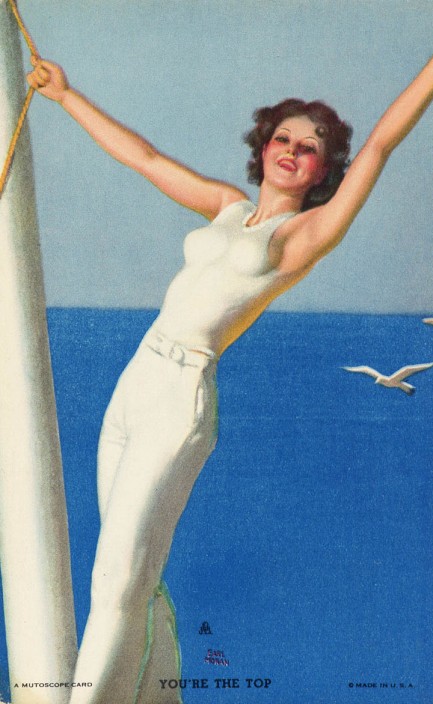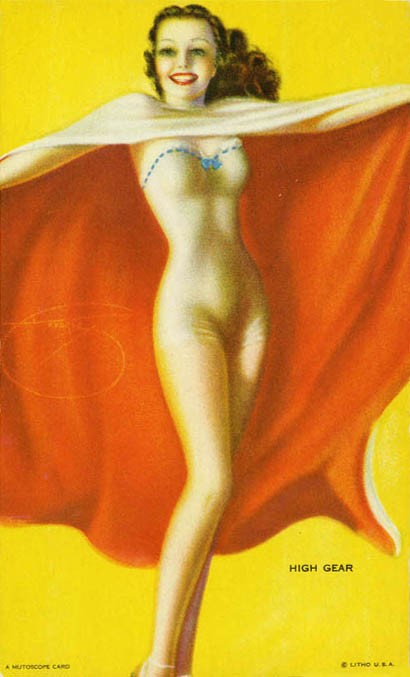 ---