Owen Smith's pulp influenced creations are modern masterpieces.
We don't spend as much time as we should on what we like to call modern pulp, but we very much like contemporary artist Owen Smith and mentioned how his work fronts two of our favorite crime novels of recent years—Daniel Chavarría's Adios Muchachos

and

Tango for a Torturer. Smith also created two brilliant Dashiell Hammett posters that we shared back in 2009. We wanted to get back to him, so above and below are some of his unique, pulp-style covers for The New Yorker magazine. You can see more art on his website.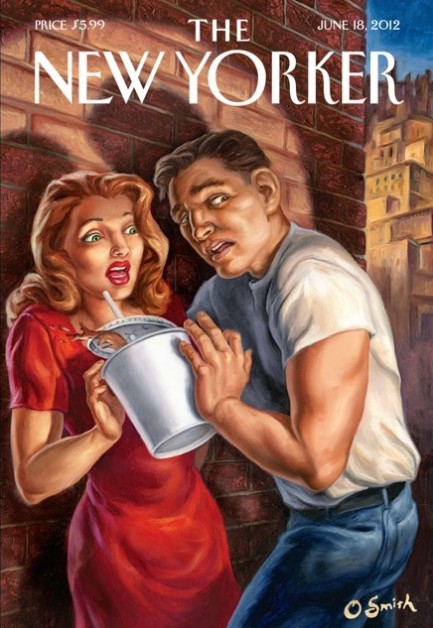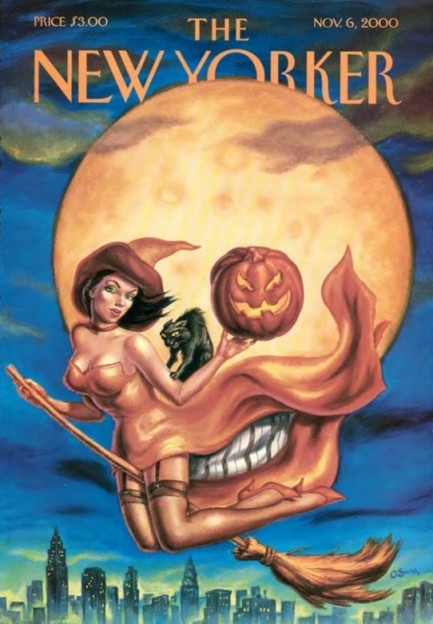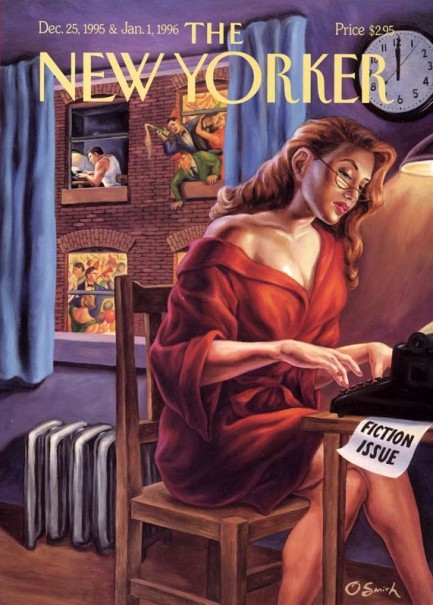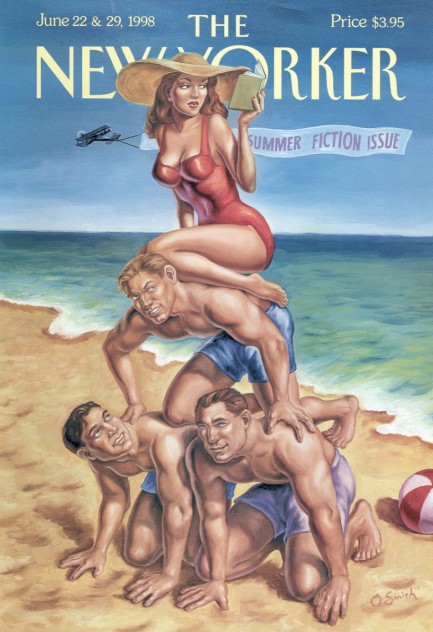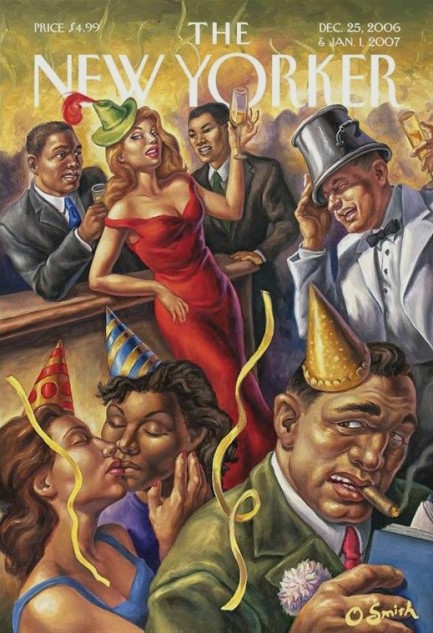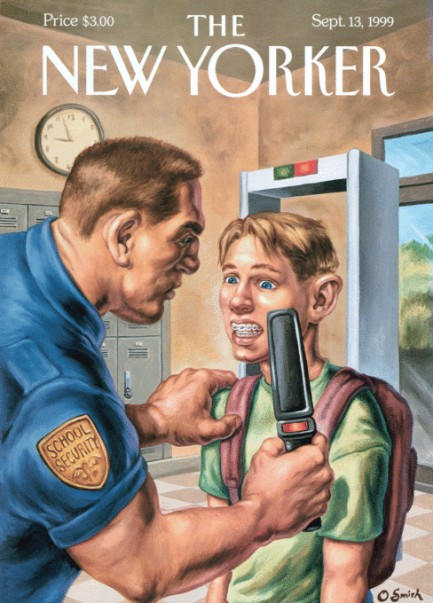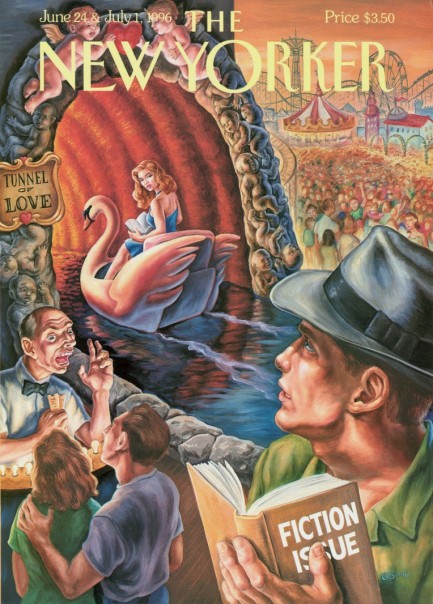 ---
Daniel Chavarría's Cuban crime novels evoke the island as only a longtime resident could.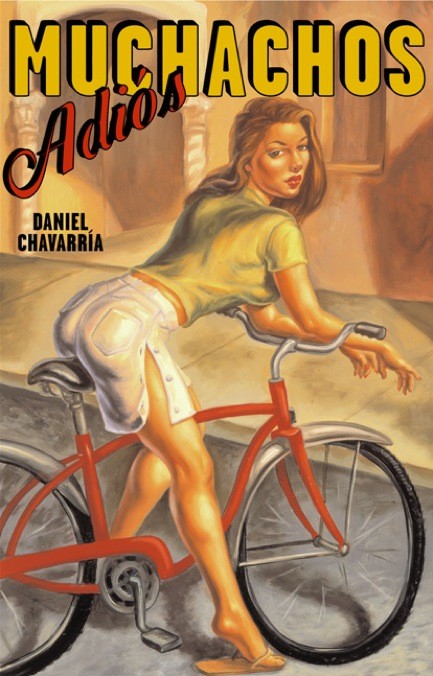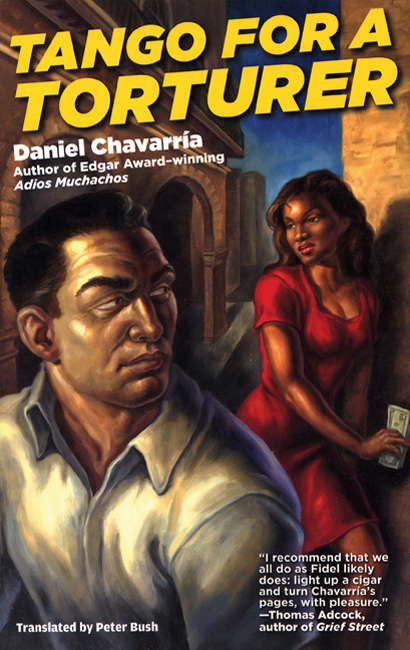 Uruguayan author Daniel Chavarría was a miner, a model, and a museum guide, before landing in Cuba and launching a literary career. He's since won the Dashiell Hammett Award for his novel Gijón and the Edgar Award for Adios Muchachos. His fiction is political, comical, and suspenseful, but most of all it is palpably tropical, the product of a languid and overheated island where material riches are few but passions run high. Read Chavarría and you'll immediately perceive the difference between fiction written by foreign authors who maybe spend six weeks in Cuba, and a man who has lived there for decades and calls it home. For instance, what foreign author could hope to explain the concept of bicycle hookers, and all the subtleties associated with their trade? Chavarría does exactly that in Adios Muchachos—in fact he writes primarily about hookers. They're his obsession, his muses, and he writes about them both unflinchingly and reverently. We won't tell you more—except that we very much enjoyed the above two books. As a bonus, illustrator Owen Smith's cover paintings serve as perfect encapsulations of the strange, dark beauty of Chavarría's prose. More on Smith later.
---