In film noir crime is always the road to ruin.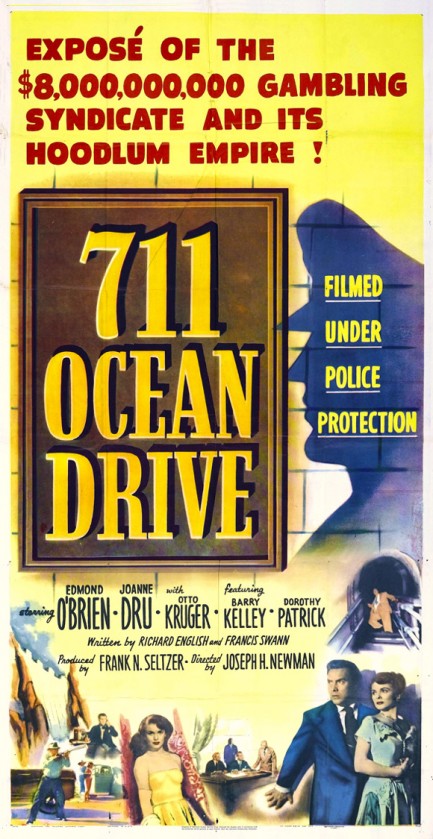 Looking at the promo poster for 711 Ocean Drive you'll notice that it claims to have been filmed under police protection. Apparently organized crime interests were so incensed by the movie they tried to quash its production. We seriously doubt this is true, but a little white lie in service of cinematic thrills never hurt anyone, we guess. The movie stars Edmond O'Brien in the story of an L.A. telephone worker who uses his genius for electronics to rise to the pinnacle of the illegal bookmaking racket. Once on top he comes to the attention of east coast operators, who move in on his set-up, cut him in for half, but promptly cheat him of his percentage. He won't accept that, but his solution to the problem leads to more trouble.
We won't go into detail, but since the story is narrated by an FBI agent you know from the opening moments that O'Brien loses. The only question is how badly. The film would be better without the voiceover, but we suppose audiences of the day needed that good ole crime-doesn't-pay lesson hammered home. Since real life doesn't provide it, at least escapist cinema can. One aspect of the movie that pleasantly surprised us, though, was O'Brien's plan to retire to Guatemala. It isn't often that mention of our former home pops up in an old flick. Audiences must have thought the scheme was ridiculous, but seventy years ago Guatemala must have been one of the garden spots of the world. Certain parts are still lovely even today. Too bad O'Brien never makes it. 711 Ocean Drive premiered today in 1950.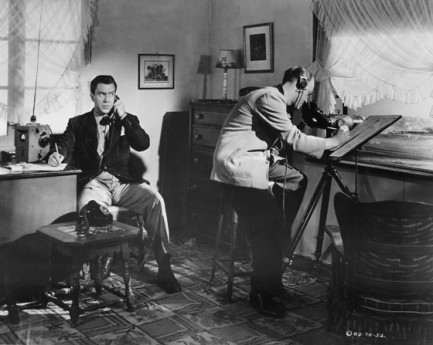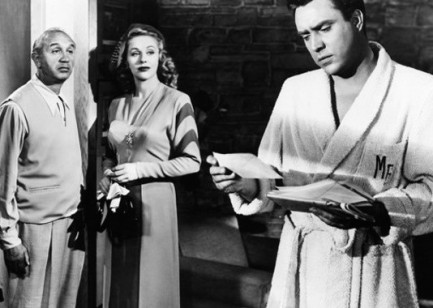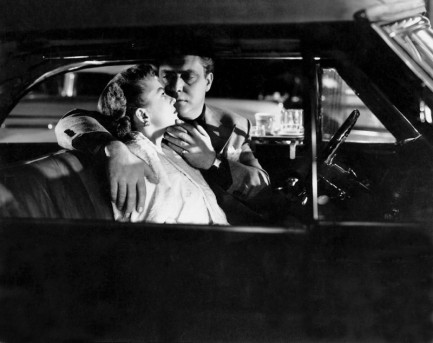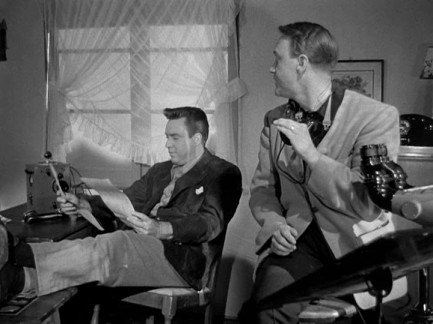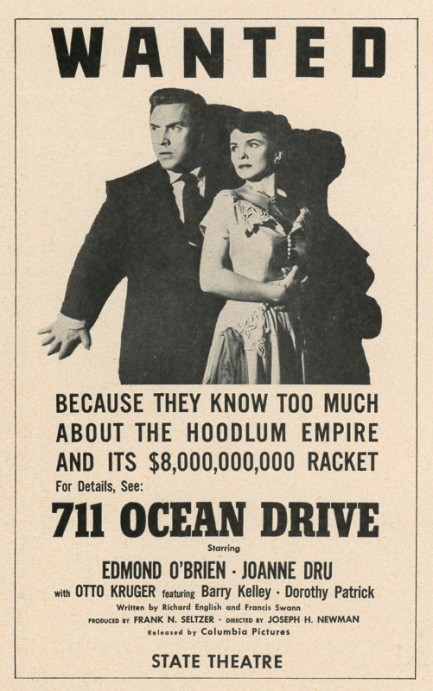 ---
Was it self-defense or murder? That's always the question.
Do embezzlers even exist anymore, or is all that legal now? That's the first question we had about The Web. The second was whether it's believable for a lawyer to accept a gig moonlighting as a bodyguard for a wealthy and arrogant businessman. Well, maybe, if he wants mainly to get close to his new employer's hot secretary Ella Raines. And his plan seems to be working, too, but just when things are heating up between them he has to shift into bodyguard mode and ends up killing an intruder bent on ventilating the businessman. But was the shooting legit or was it all a set-up to eliminate a rival? The lawyer starts to have suspicions when the dead man's daughter appears and accuses him of being a hired murderer. From her perspective, what else could he appear to be? Raines, Edmond O'Brien, William Bendix, Vincent Price, John Abbott, and Maria Palmer do tolerable work here, but director Michael Gordon hits a few snags. For example, he shoots a restaurant scene between O'Brien and Bendix on two different sets and splices the halves together. Did one set burn down? Did the budget not include provisions for continuity? You can spot that gaffe at about 45:00. There are others. If you don't mind such details there's enjoyment to be had here, but if you like technical proficiency in your cinema, perhaps steer clear. The Web premiered in the U.S. today in 1947.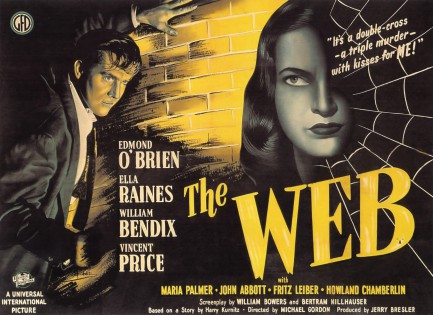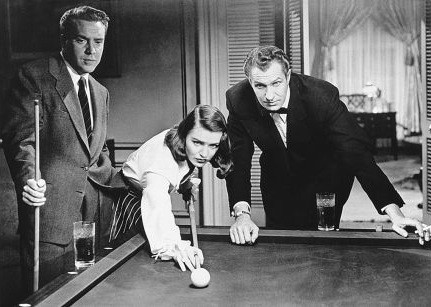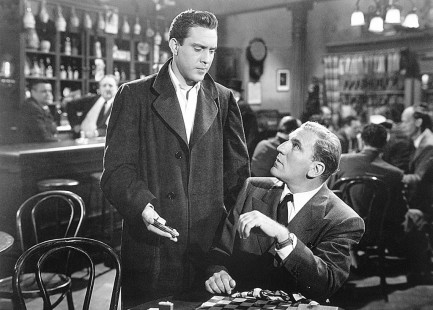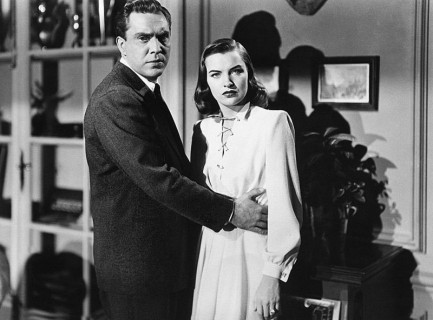 ---
Blame it on the Gardner.
Above, a poster for Robert Siodmak's Oscar nominated film noir The Killers. Adapted from a short story by Ernest Hemingway about an ex-boxer who meekly accepts his own murder for reasons that only become clear after a detailed investigation by an insurance adjuster, this was the film that gave us the great Burt Lancaster. Why did he let himself be murdered? Well, Ava Gardner had something to do with it. You can see the unusual French poster here, and the Swedish poster here. The Killers opened in the U.S. today in 1946.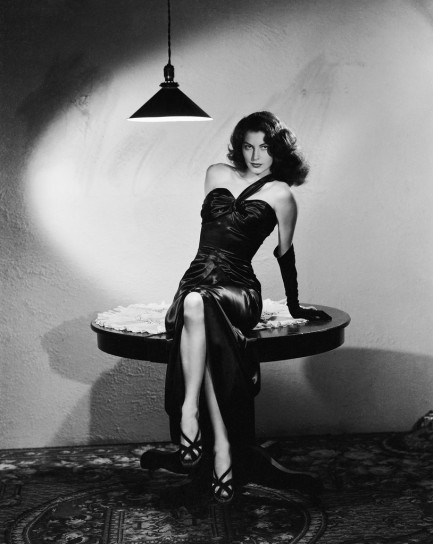 ---