Whether she has to use bullets, a blade or her bare hands, she's gonna make you pay.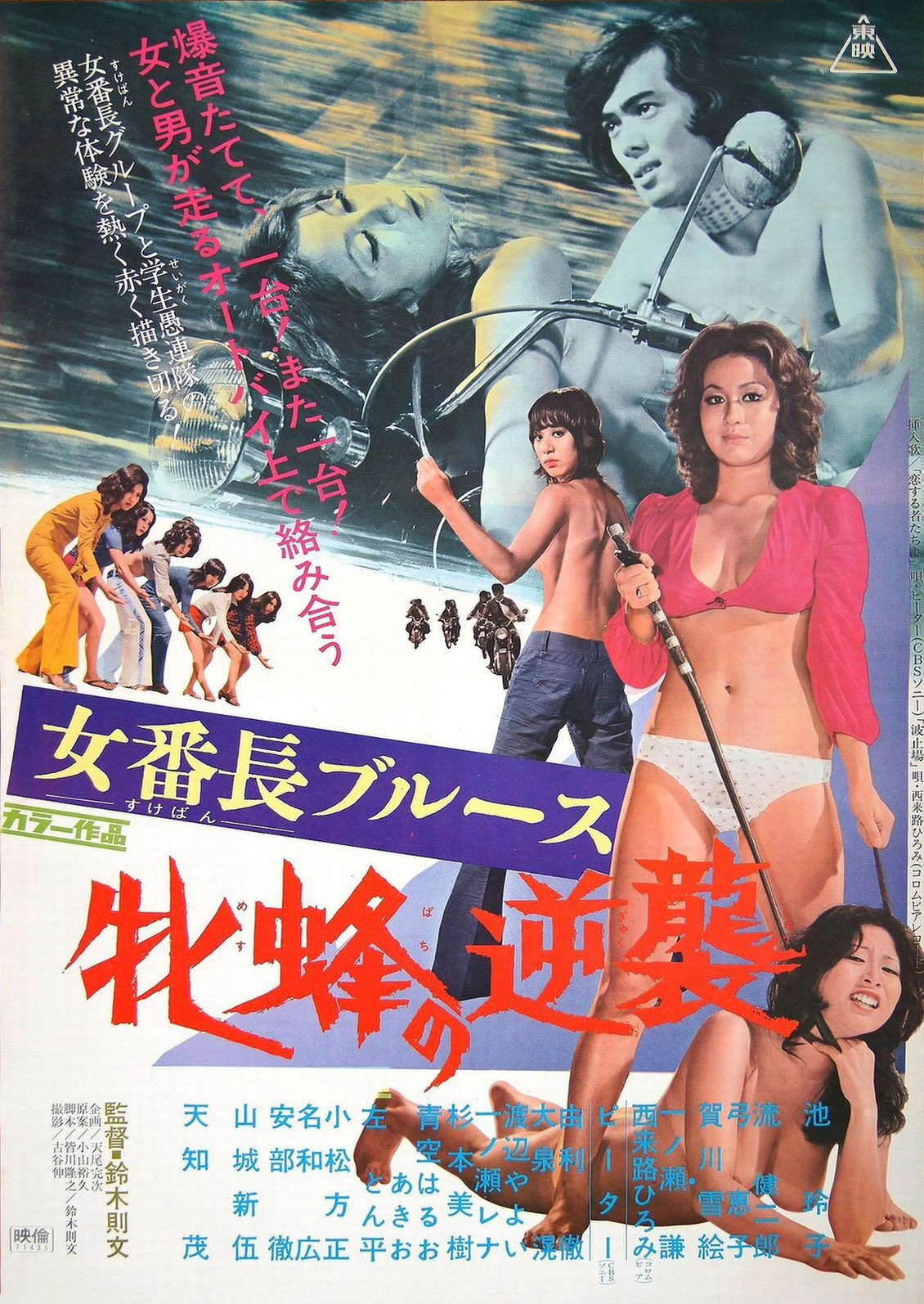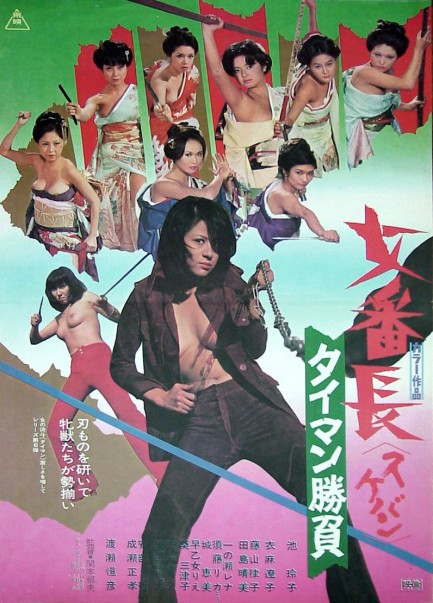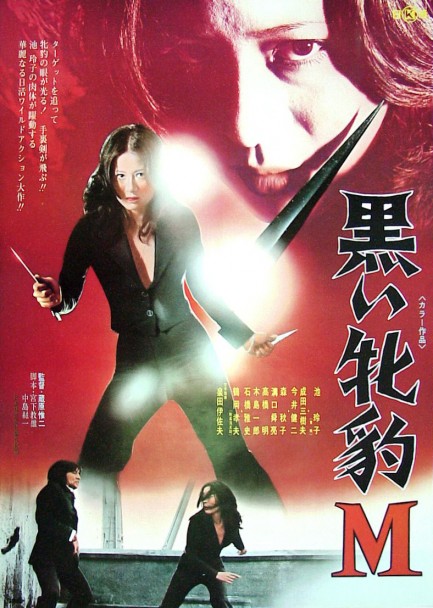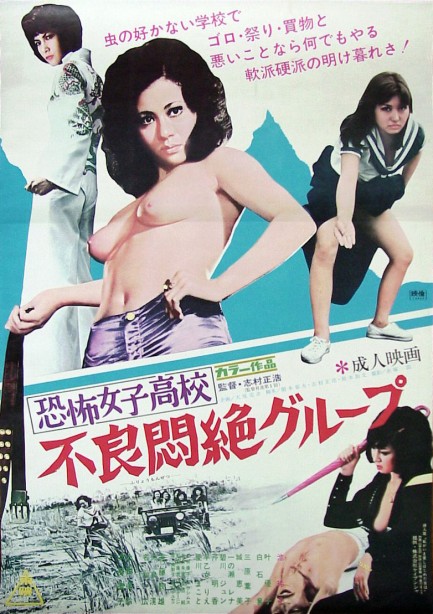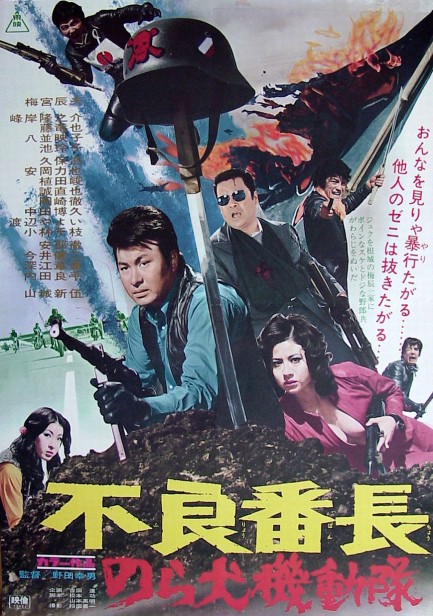 Above are nine vintage Japanese pinku posters from our large collection, for films featuring that scourge of evil men everywhere—Reiko Ike. These are circa 1971 to 1974, and they are, top to bottom, 1: Sukeban burûsu: Mesubachi no gyakushû, aka Girl Boss Blues: Queen Bee's Counterattack; 2 & 3: Sukeban: Taiman shobu, aka, Girl Boss: Mano a Mano; 4: Kuroi mehyô M, aka Black Panther Bitch M; 5 & 6: Kyofu joshikôkô: Furyo monzetsu guruupu, aka Terrifying Girls' High School: Delinquent Convulsion Group; 7: a rare and valuable round poster for Sukeban, aka Girl Boss Revenge; Sukeban; 8: Furyo bancho: Norainu kidotai, aka Wolves of the City: Alley Dog Commando.
A quick word about the last one: that is Reiko Ike on the poster, with a machine gun at lower right. We've seen this debated on a couple of websites, but there's no debate—it's her, beauty mark next to her mouth and all. Besides, her name is on the poster, left column, fifth line. We'll have more Reiko Ike posters down the line (no, we haven't run out yet), and we'll upload promos from other pinku stars as well. To see our entire Reiko Ike collection, click here. Also, we still have some very provocative posters of pinku stars Miki Sugimoto, Naomi Tani, Meg Flower and others that have never appeared online before, as far as we know. We promise we will get those up soon-ish.
---
Reiko Ike chops off her enemies' heads so they can be topless too.

Sometimes you just have to have a little Reiko Ike, so we brought her back today on a poster from her 1971 sword opera Sukeban Blues: Mesubachi no Gyakusyû, aka Girl Boss Blues: Queen Bee's Counterattack. In this first installment of the Girl Boss series, Reiko plays the leader of the Athens girl gang, who use thier bodies to engage in blackmail for profit. She breaks in a fresh young gang member, finds heself in a rivalry with a newly arrived veteran criminal played by Yukie Kagawa. Disobedient Kagawa instigates a blackmail plot—without Reiko's permission, uh oh—that has the potential to rock Japanese society.
There's even more going on here plotwise, but the main thing is that, as usual, Reiko finally decides to make a big score and a lot of violence results. While this isn't the strongest of director Norifumi Suzuki's films, it's pretty entertaining. It's got the requisite portions of sex, violence, and audacious shock. Oh, and we should mention it has a famous group sex-on-motorcycles scene you should probably see. For fans of the genre, that's probably more than enough by itself. But in case it isn't, Ike's gang includes Miki Sugimoto, Yayoi Watanabe (both below), and other hotties. Sukeban Blues: Mesubachi no Gyakusyû premiered in Japan today in 1971.

---