Excellent spy flick sentenced to late night limbo.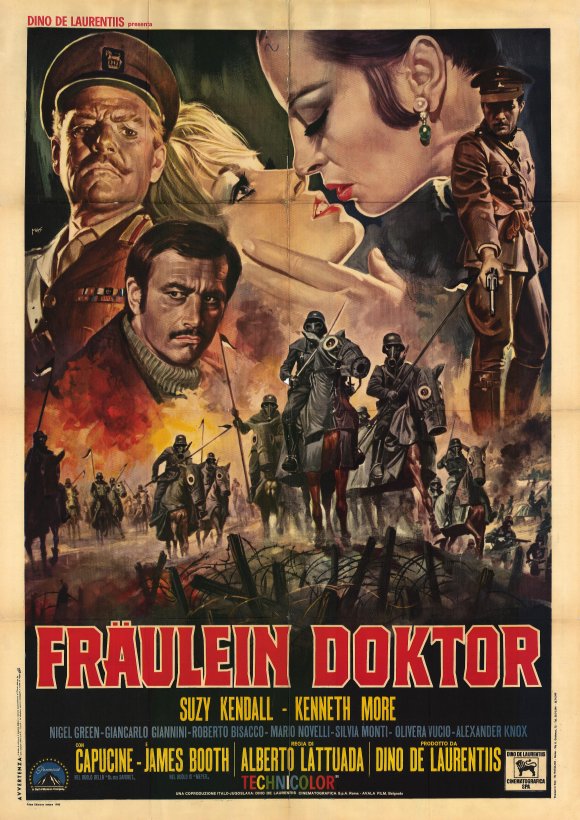 Fräulein Doktor is an Italian production, despite the German title. And though said title conjures up images of lez sexploitation (at least it does for us), it's actually an artful film made with what was at the time a substantial budget. Though there are pulp elements, it presents a serious discussion about the horrors of war, and the emotional sacrifices made by its Mata Hari-like central character, played by the über-hot Suzy Kendall. Despite these positives, the film performed poorly upon release and was re-edited to remove its lesbianism, then relegated to late night television, where it languishes to this day. But it has a devoted cult following, so a DVD re-release is not completely out of the question. Time will tell. Fräulein Doktor premiered in Italy today in 1969.
---
At least two people think this is going to be a really good flick.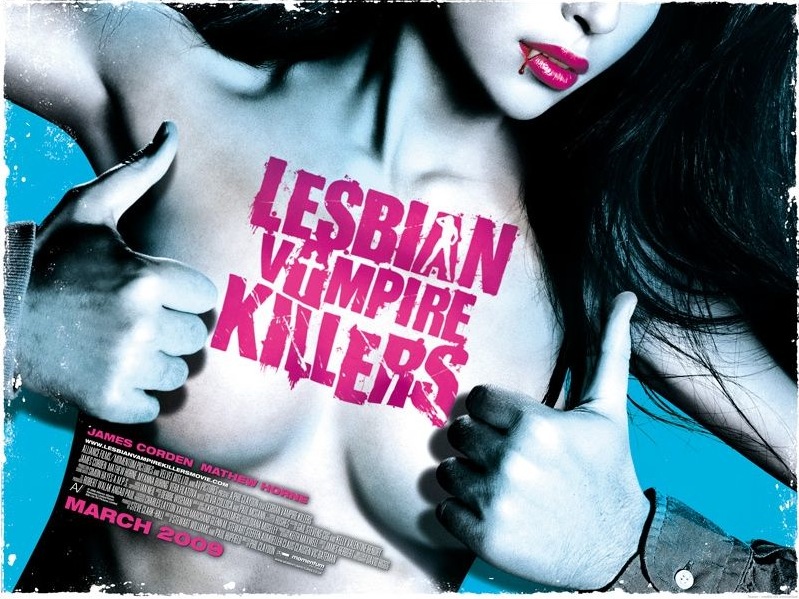 We first saw this teaser art for the upcoming British flick Lesbian Vampire Killers a couple of weeks ago and were debating whether to post it. We'd decided it was widely enough available without our efforts, but the more we looked at it the more we liked it, so here you go. Question now is, can the movie ever be as thumbs-up as the teaser art?
---
Before you can love another person you have to love yourself.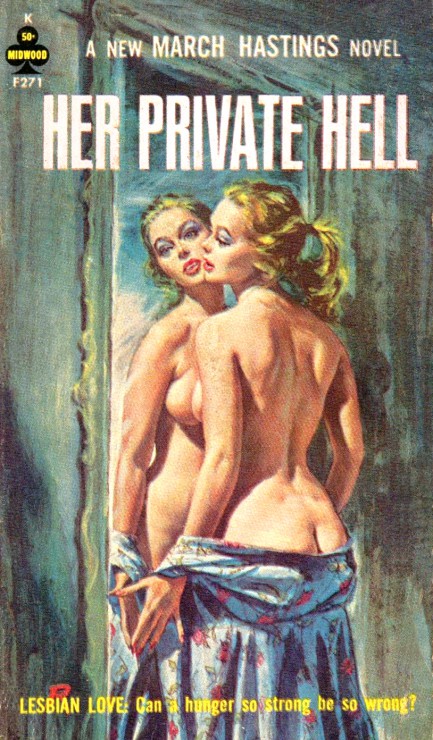 The only thing that could make this cover better is if she were real and not just an amazing painting by Paul Rader. And also if we could substitute the mirror for a window and put ourselves on the other side, hiding in some bushes in her yard. Or is that creepy? Anyway, the cover asks if a hunger so strong can be so wrong. We answer: not if it makes you do this.
---