It's when the second set of photos were made that she probably felt like hiding.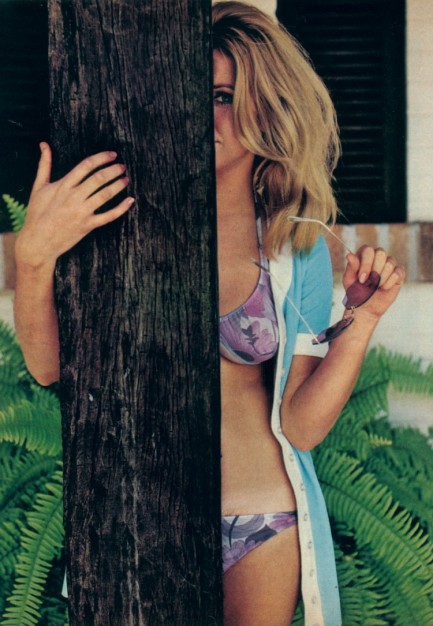 Is Suzanne Somers really a femme fatale? Good question. Well, before she became extremely famous playing Chrissy Snow on the 1970s/80s sitcom Three's Company

, she had bit parts in such films as

Bullitt, Magnum Force

, and the populist thriller

Billy Jack Goes to Washington

. She also guested on

Starsky and Hutch

and

The Rockford Files

. Some may consider all of that a thin résumé. In that case, check out her booking photos below—that's instant fatale credibility. Those are from March 1970, when she was arrested in San Francisco for passing bad checks, and the bikini shot showing her having a much better time in Puerto Vallarta is from later the same year.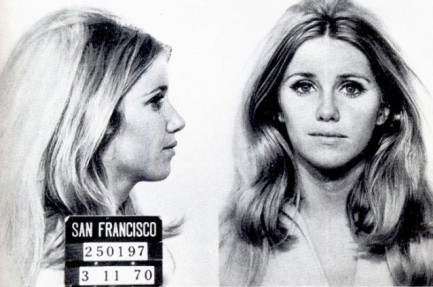 ---