She tried rational discussion when she was younger but it never got her anywhere.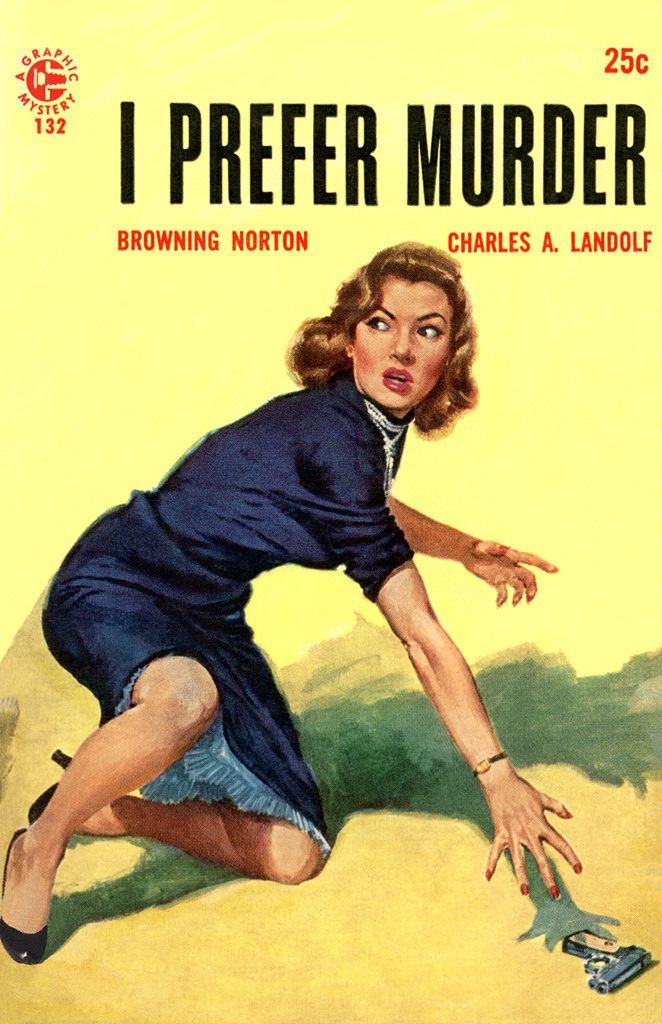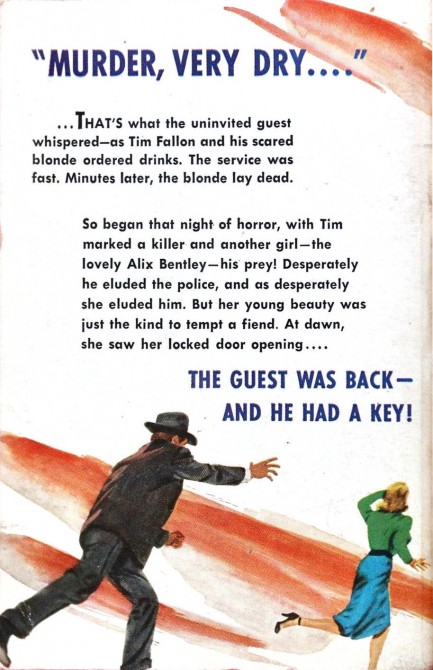 Above, the front and rear covers for I Prefer Murder by Browning Norton (aka Frank Rowland) and Charles A. Landolf, 1956, for Graphic Books. We compared this to other examples and the yellows on this one seem to have faded considerably, but it's still a nice piece, for which you can thank artist Saul Levine. You can see more of his work here.


---
Cleanliness is next to bawdiness.
Below, a small selection of paperback covers featuring characters getting more from their daily rinse than just a squeaky clean feeling.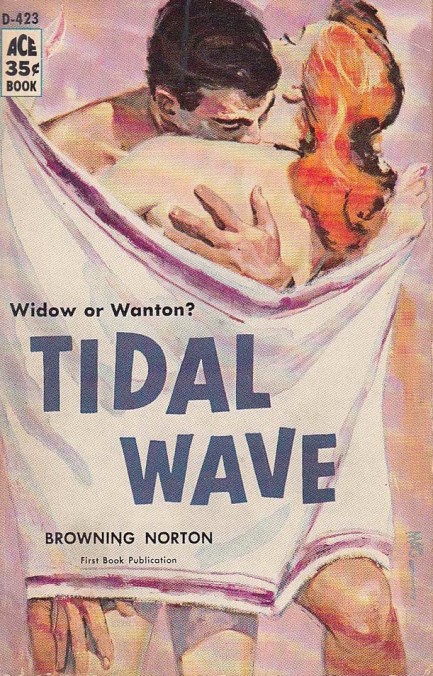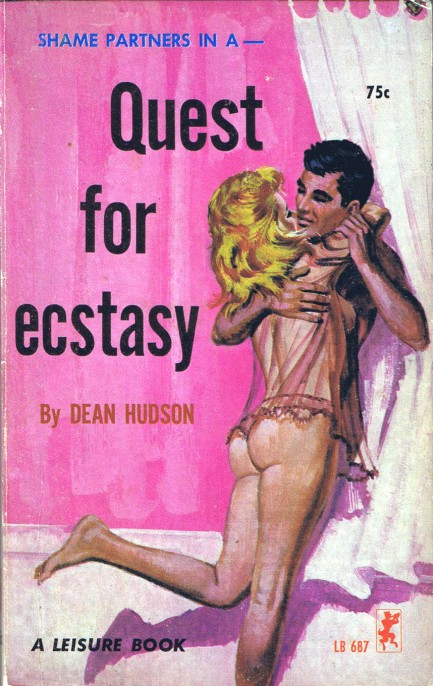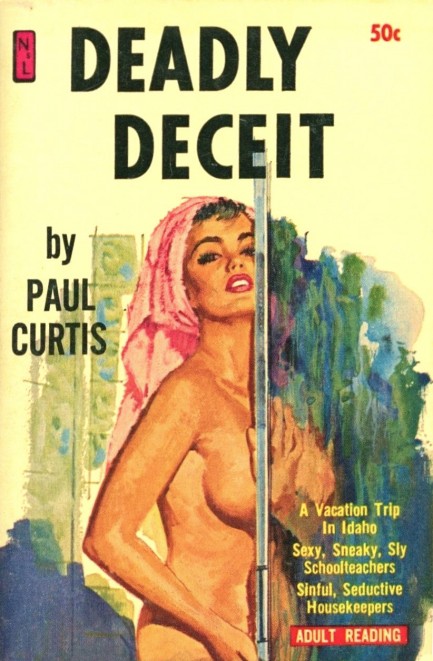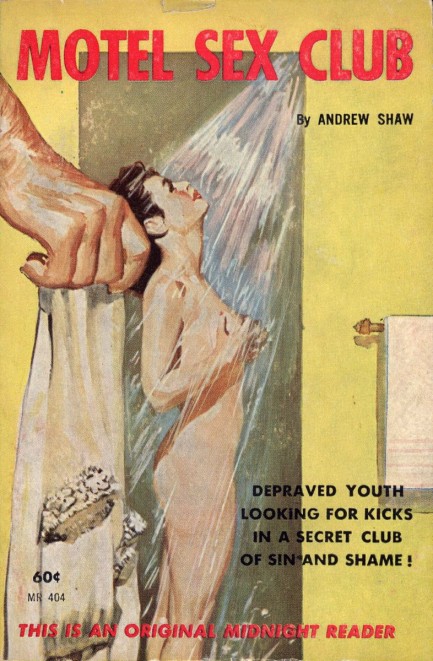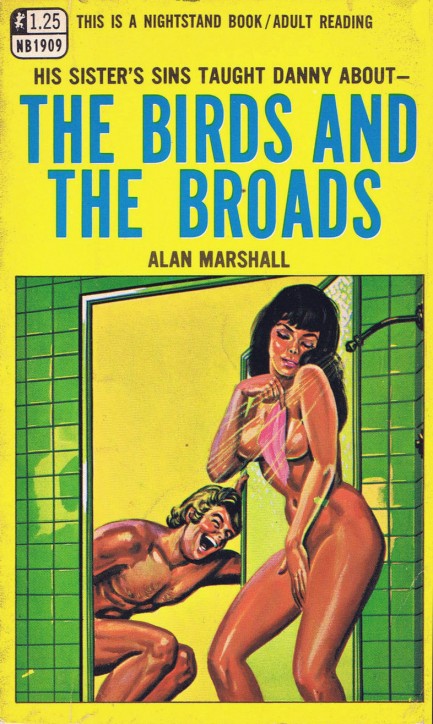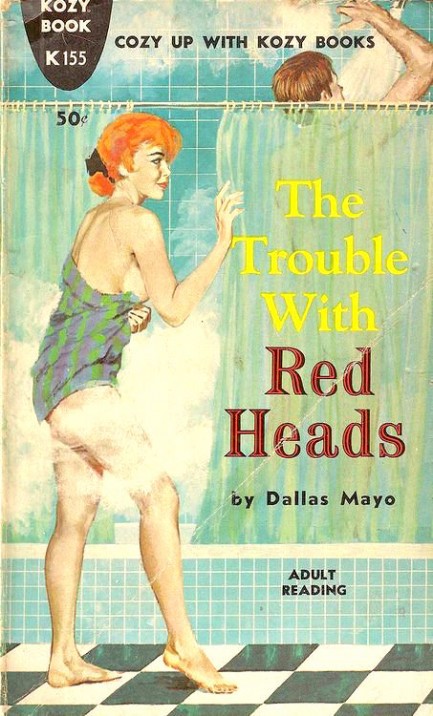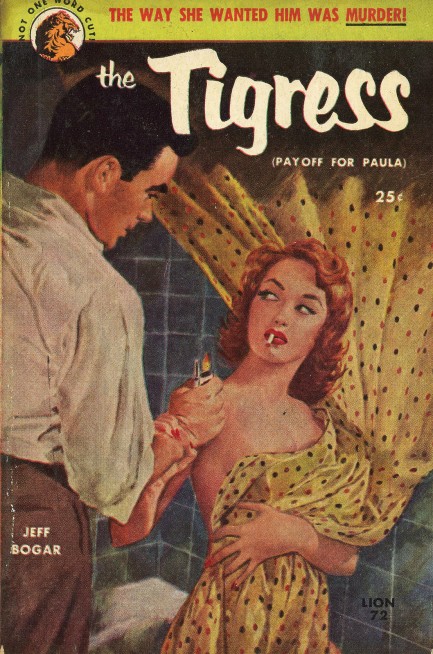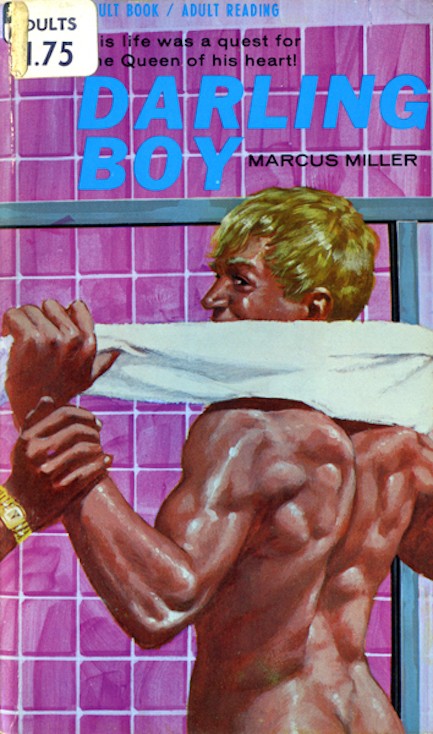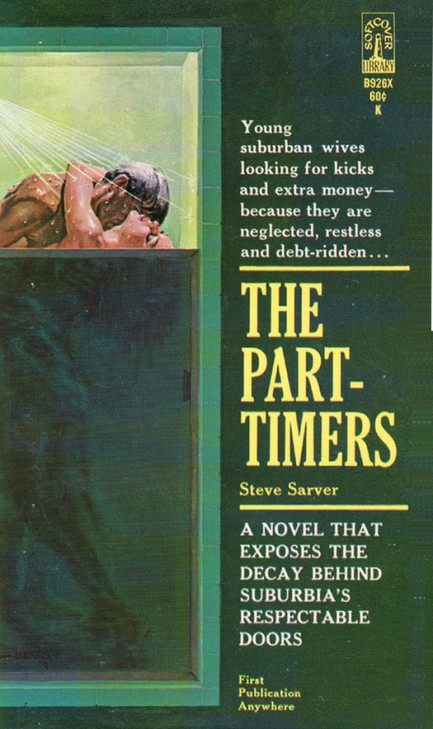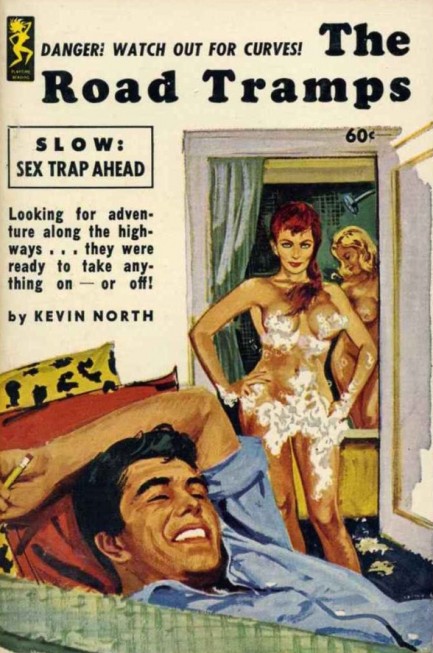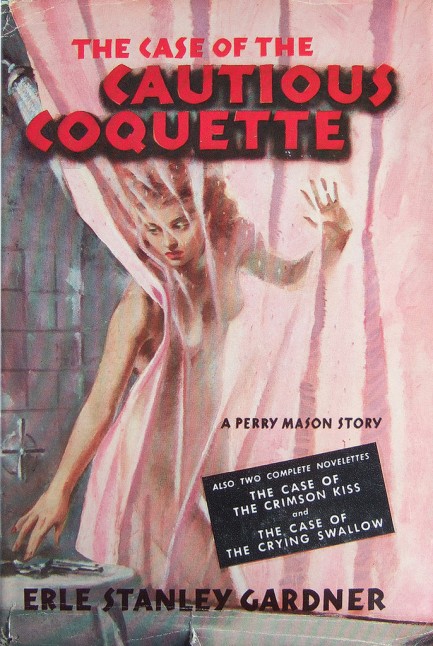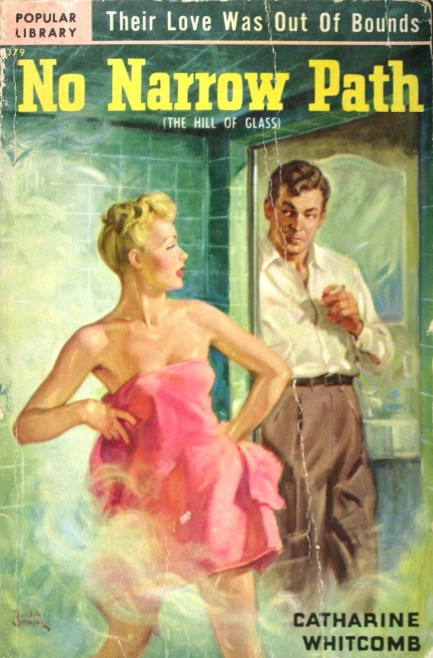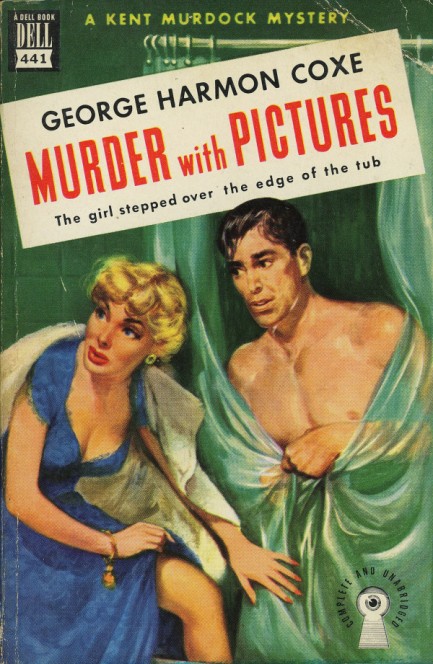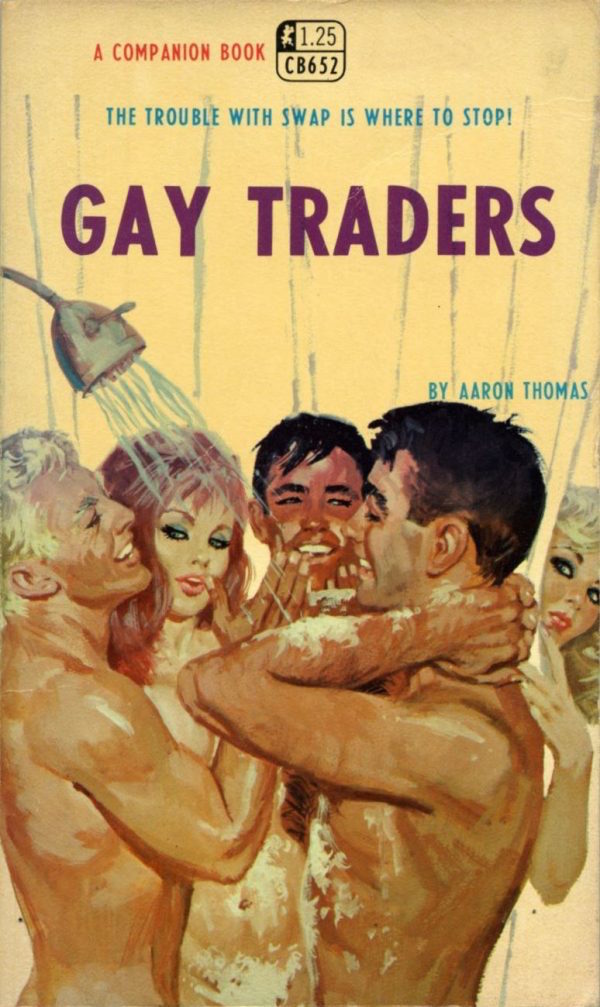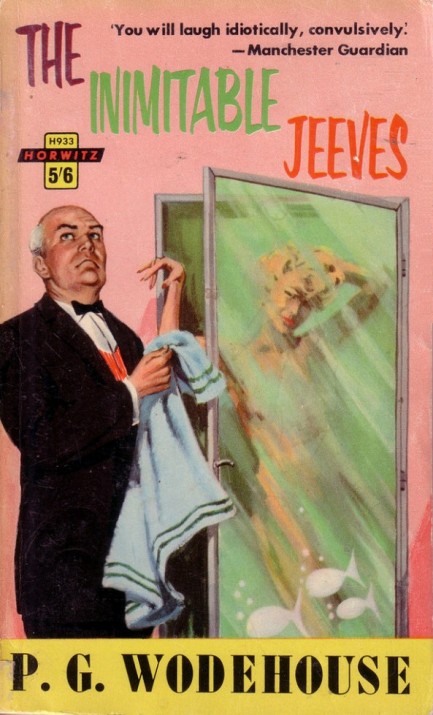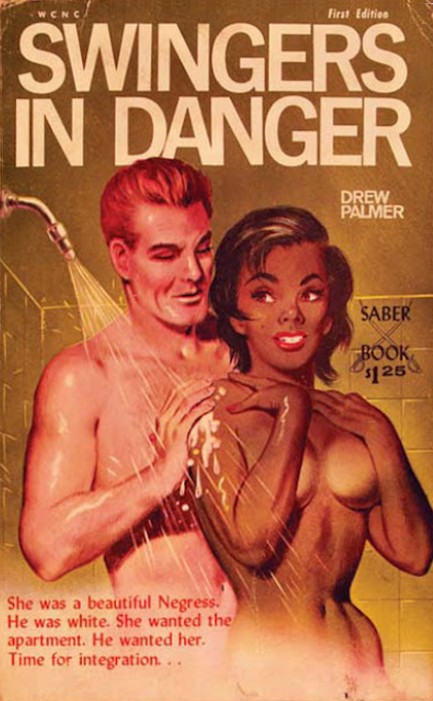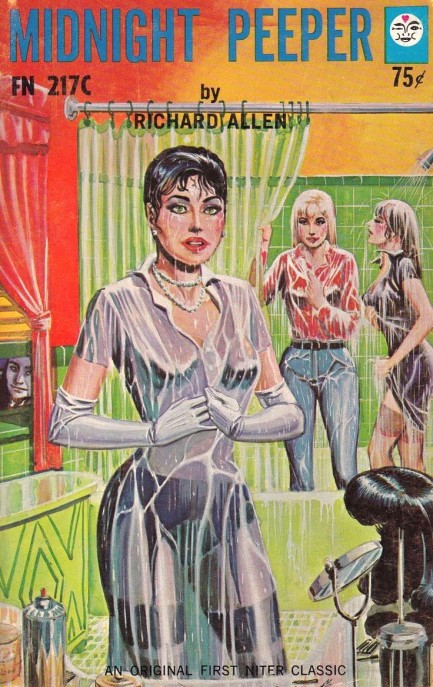 ---