Nothing says generosity like sharing your radioactive fallout.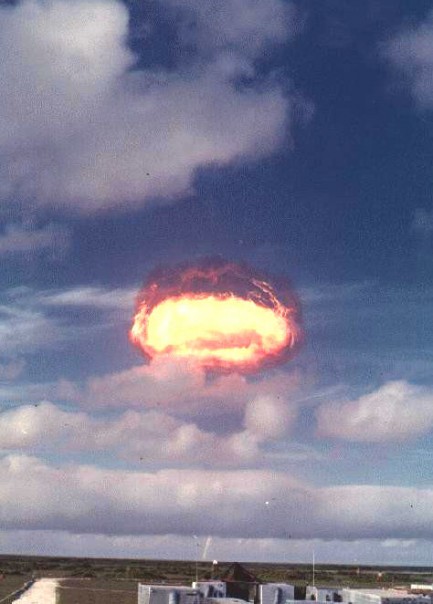 Today in 1962 on Christmas Island, aka Kiritimati, in the South Pacific, the U.S. detonated a 1.09-megaton nuclear bomb codenamed Arkansas, which was part of the test series Operation Dominic. It was an airborne blast, set off at 5,030 feet, designed to measure electromagnetic pulse phenomena. Numerous local people inhabited the island during this and other explosions. They were typically moved to boats or other collection points at the time of detonation, before being sent back to to their homes, now coated in radioactive dust. Like many nuclear test photos, this one is colorful and surreal, ultimately disguising and beautifying what is simultaneously a symbol of humanity's technological prowess and violent primitiveness. We have numerous test photos and many are even more striking than this one. See those by clicking keyword nukes below.


---
The light at the edge of the world.
Shot of U.S. nuclear test Yeso, part of Operation Dominic, conducted on Christmas Island, aka Kiritimati, South Pacific, June 10, 1962.
---
The ghost of Christmas past.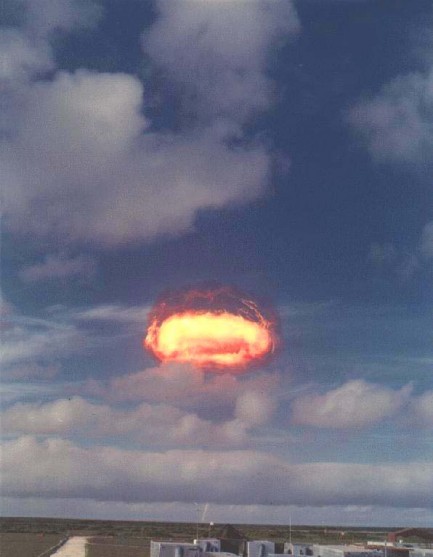 American nuclear test codenamed Arkansas, detonated on British-controlled Christmas Island, Indian Ocean, 2 May 1962.
---