Late for work again. Really tempted to sneak in but it's a slippery slope from there to using my powers for evil.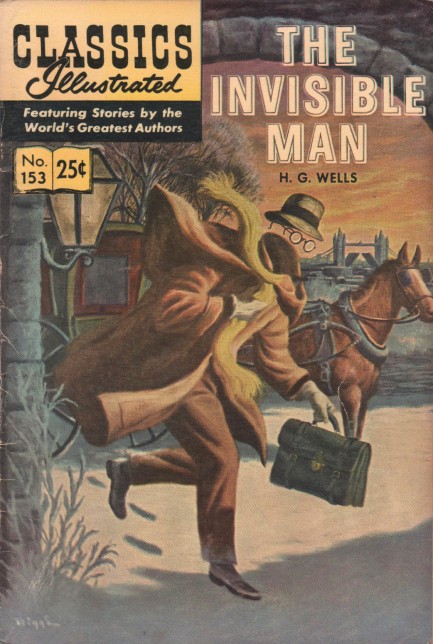 H.G. Wells' The Invisible Man has been reprinted scores of times, with this cover ranking among the best, in our estimation. It was painted by Geoffrey Biggs for Classic Illustrated's 1959 edition. Below you see the original art, which sold at auction for more money than most people can put together without going on a robbery spree. You can see a bit more from Mr. Biggs here.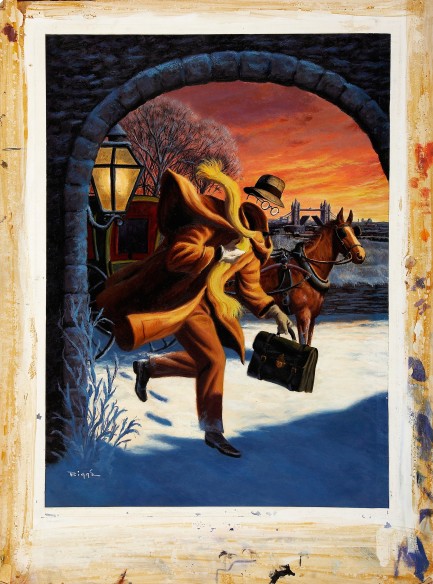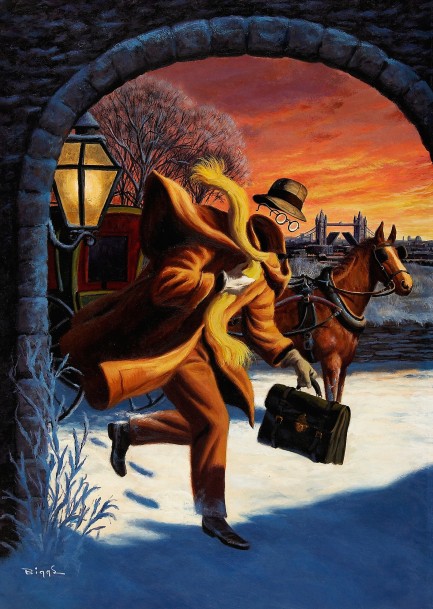 ---
Now where on Earth did that sneaky octopus get off to?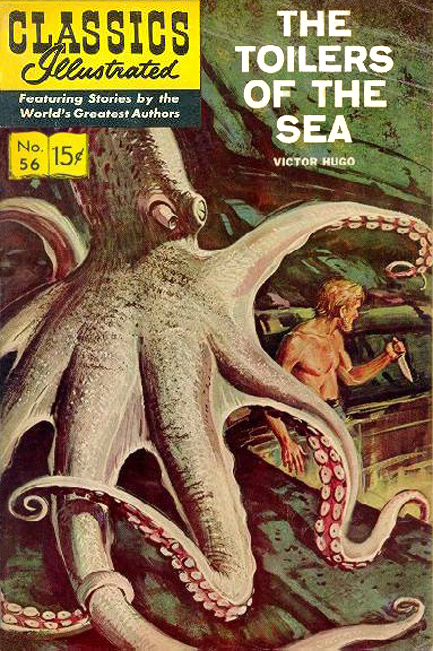 Stud boy there is gonna need a bigger knife. Not only that—he needs peripheral vision, better hearing, and a little something called a sixth sense. We've talked before about cover artists taking liberties with classic literature, but in this case the cover is accurate—the hero of French author Victor Hugo's seafaring novel The Toilers of the Sea (originally Les Travailleurs de la mer) does indeed fight a giant octopus. Hugo even painted the octopus in question himself, which you see below. As to whether Gilliat survives his deadly encounter, let's just say he really developed a taste for tako sashimi.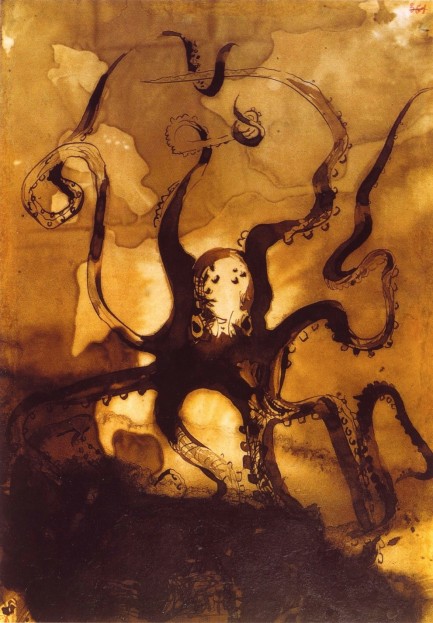 ---