Strange adventures on other worlds.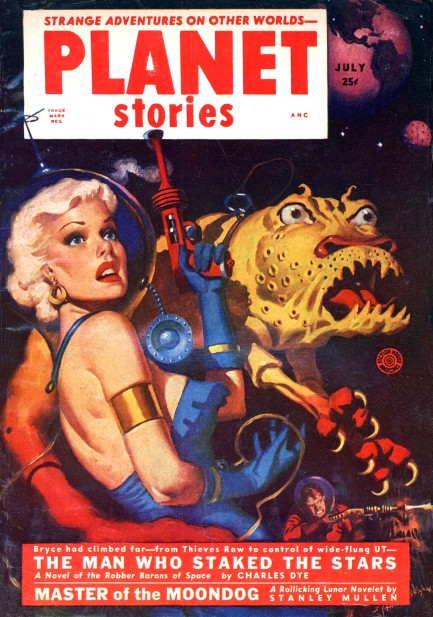 Above and below are ten covers of Planet Stories that appeared between 1948 and 1952, with beautiful, lurid, pulp art from Allen Anderson. The magazine published only interplanetary adventures, and its mix of rocket ships, swashbuckling heroes, space princesses, and hideous aliens proved extremely popular. Some of the many writers whose work graced its pages include Isaac Asimov, Ray Bradbury, Leigh Brackett, John D. McDonald, Philip K. Dick, and Clifford D. Simak. Planet Stories ran seventy-one glorious issues, from 1939 to 1955. How could you not be excited to read when this is what awaited you on the newsstands?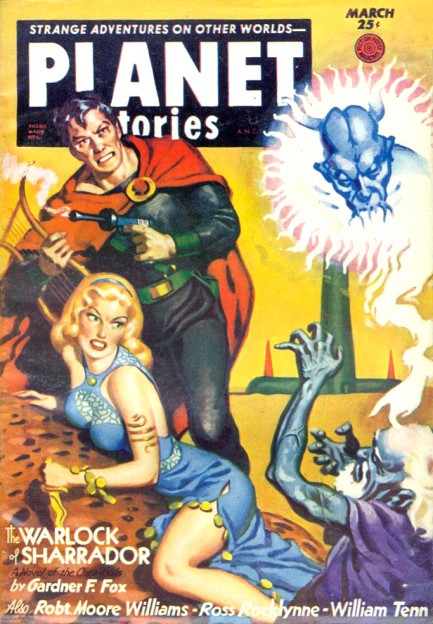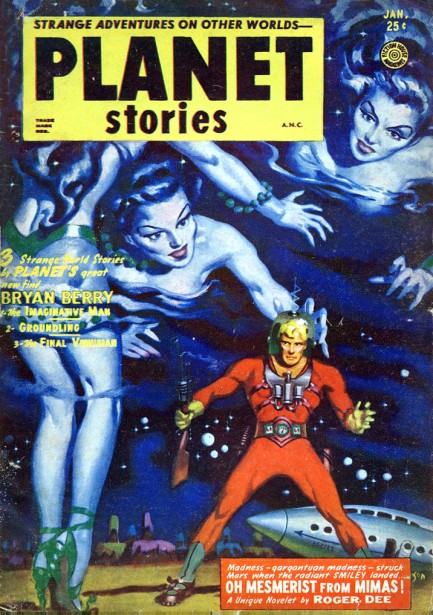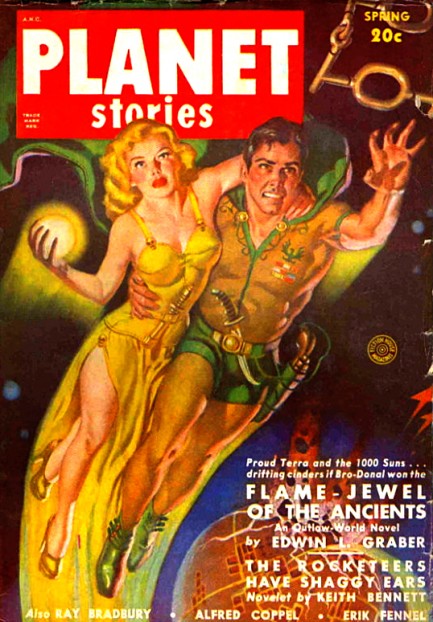 ---
His art is King Kong strong.
We got an email yesterday from a regular Pulp Intl. visitor (thanks John B.) informing us that the cover art for Slan (see below) is by Richard M. Powers. The info comes from Jon Warren's Official Price Guide to Paperback Books, so we can be sure it's right. Above is a Richard M. Powers panel from The Illustrated King Kong that we borrowed from the blog Atomic Surgery. If you head over there they've scanned some other pages from the book showcasing Powers' unique artistic skill. And below, we've cobbled together a few more of his covers.
---