Just give me a second to put my face on.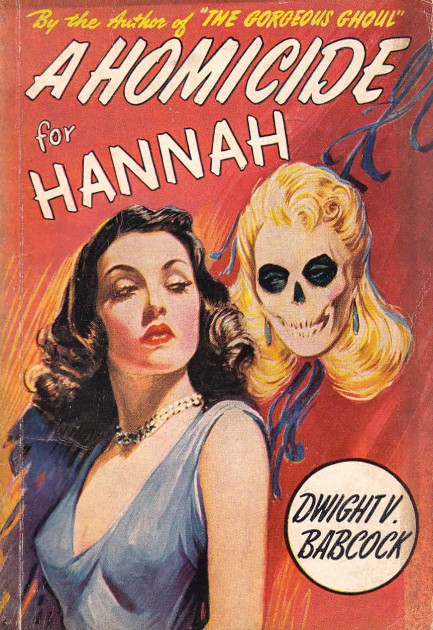 Interesting cover work from early pulp illustrator Paul Stahr for Dwight V. Babcock's mystery A Homicide for Hannah
. The art is supposed to be suggestive of Hannah Van Doren's dual nature—she looks like an innocent sweetheart on the outside, but inside has a morbid fascination with murder and mayhem. Her darker half serves her well as she prowls Hollywood's grimy corners writing for True Crime Cases
. First of a trilogy, the hardback appeared in 1941, and the Avon paperback above is from 1945.
---