The mission statement was simple—take potshots at every star in the firmament.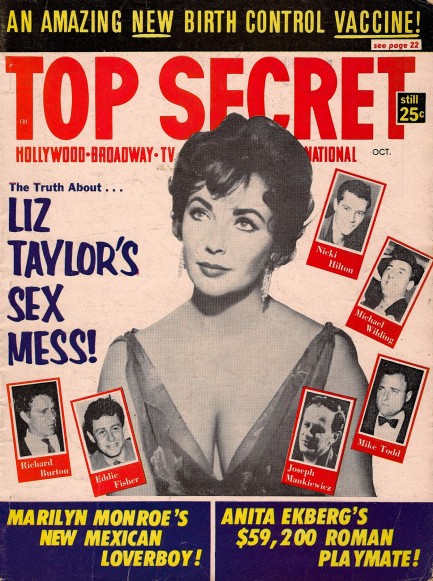 Top Secret is in fine form in this issue from October 1962 as it goes after all the biggest celebrities in Hollywood and Europe. Treading the line between journalism and slander is no easy feat, but take notice—Top Secret's editors and hacks manage to pull off a high wire act. And of course this was key to the tabloids' modus operandi—they had to present information in a seemingly fearless or even iconoclastic way, yet never actually cross the line that would land them in court.
For example, there's this dig at Frank Sinatra: "Mr. Snarl, Mr. Nasty, Mr. Do-You-Want-A-Belt-In-The-Mouth was as gentle as a lamb. Gone was the usual sneer, the wise-guy leer. Was this the same surly singer whose idea of a good morning's exercise had been to watch his bodyguards work over a photographer?

"
Grace Kelly takes a few arrows: "It's a pretty good bet that the immediate bust-up of the marriage won't come in the next few months, but it sure as shooting looks like her six-year reign as the glamorous princess of that silly little kingdom on the Mediterranean is going to blow up in her prim face

."
Christina Paolozzi gets roughed up thusly: "If anything, Christina in the buff is proof that clothes are an underdeveloped girl's best friends. There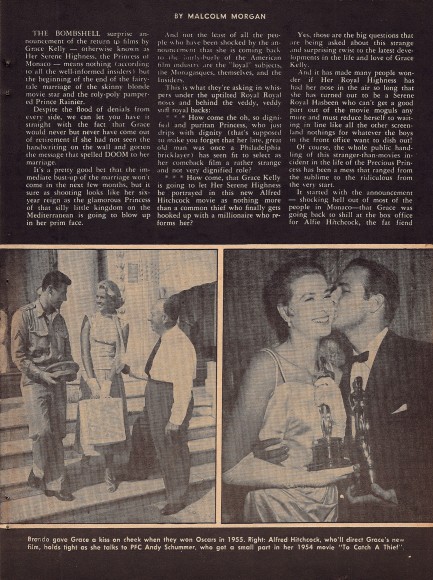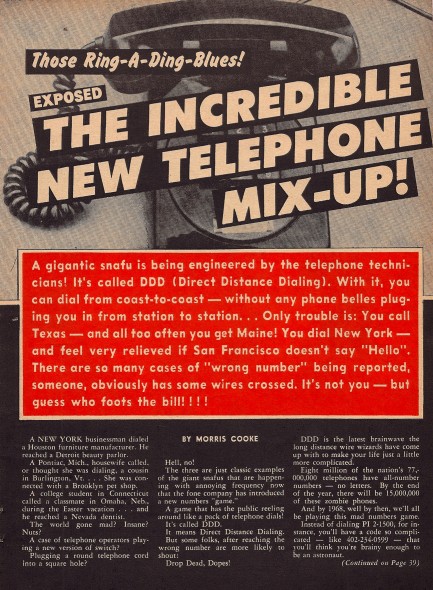 the Countess stands with a pleased expression that seems to say, 'Aren't I something, Mister?' But all it takes is one quick look to see that there isn't really anything to get excited about—unless
[you love]
barbecued spareribs
."
Anita Ekberg receives this treatment: "[La Dolce Vita] was something like a peek into the boudoir antics of its star—the gal with the fantastic superstructure that looks like nothing less than two tugboats pulling a luxury liner into port

."
And what tabloid would be complete without Marilyn Monroe? Top Secret

says she's dating writer José Bolaños (who the magazine calls a Mexican jumping bean). Editors opt to unveil the news this way: "

It seems that this bold bundle of blonde has suddenly gone on a strange Mexican hayride!!! Si, amigo, MEXICAN!"
And then there's cover star Elizabeth Taylor: "And she acted wilder than ever, satisfying all her most urgent urges for Dickie in the most wide open ways

. [She]

had jumped from tragedy right into disgrace by having a wild fling with Eddie Fisher a mere six months after hubby Mike Todd had been planted six feet under. 'Mike is dead, and I'm alive,' she said cynically after running off for a riotous romp in the fall of 1958 with the guy who just then happened to be married to Debbie Reynolds. 'I'm not taking anything away from Debbie, because she never really had it,' luscious Liz sneered."
This issue of Top Secret is, succinctly put, a clinic in mid-century tabloid writing—alliterative and spicy, insinuative and sleazy, but never quite legally actionable. How could Ekberg argue that the tugboat similie wasn't interpretable as a compliment? Could Christina Paolozzi deny that her ribs show? Could Sinatra claim that his bodyguards never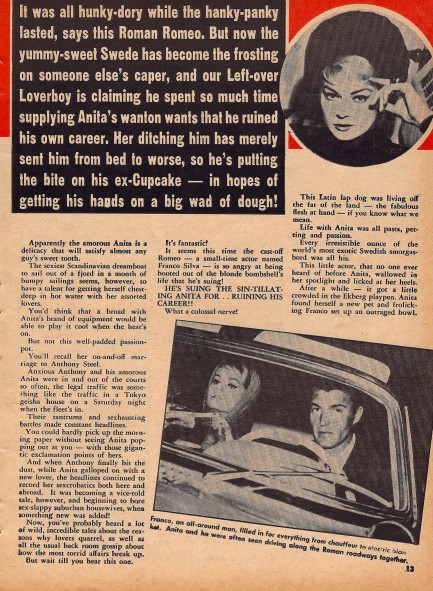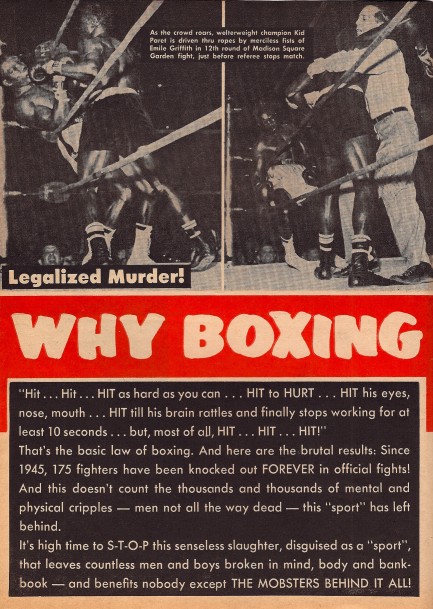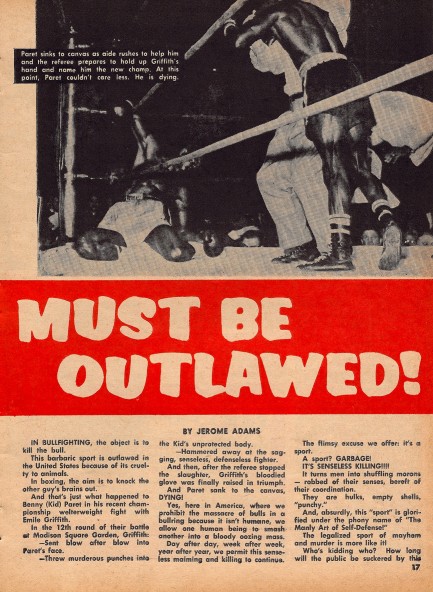 slugged a photographer? The magazine skirts the edge a bit with Taylor—did you catch how the editors paired "urges for Dick(ie)" with "wide open ways"?—but was she misquoted or truly slandered? Highly doubtful. Top Secret is pure, trashy genius. Magazines don't have such writing anymore, and that's probably a good thing—but it sure is fun to look back at how things were. More scans below.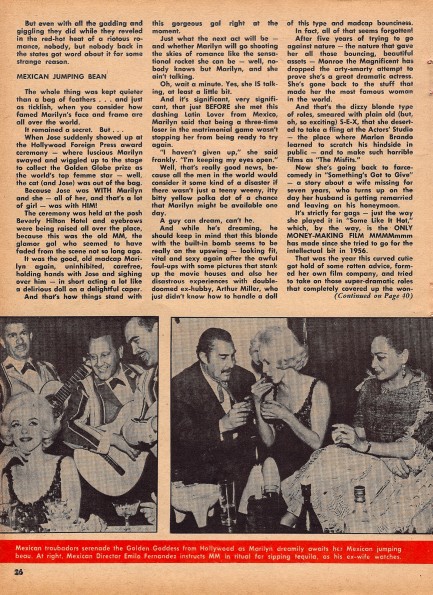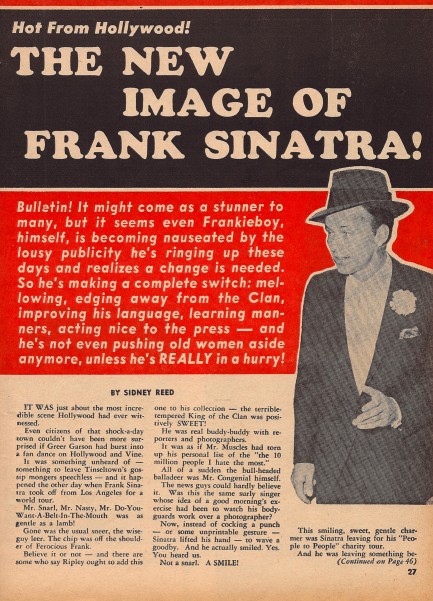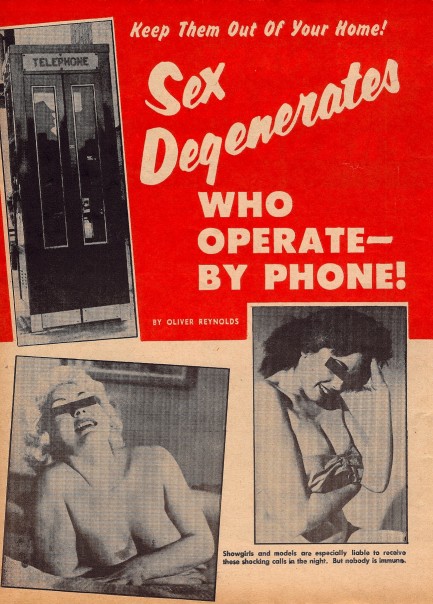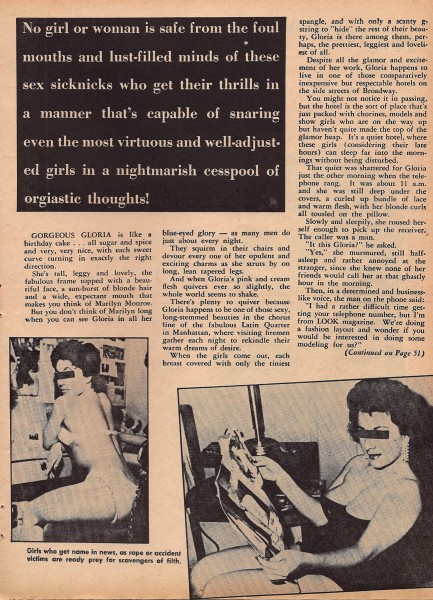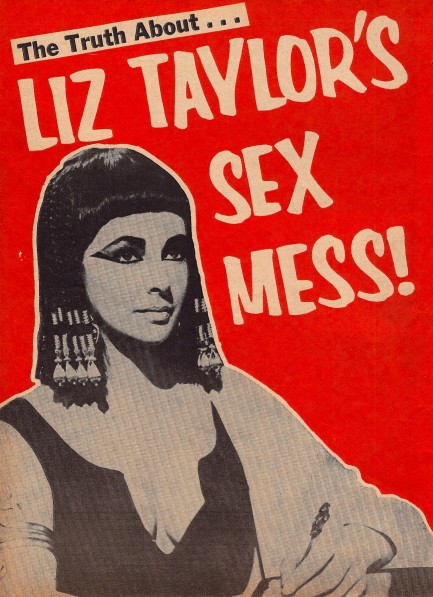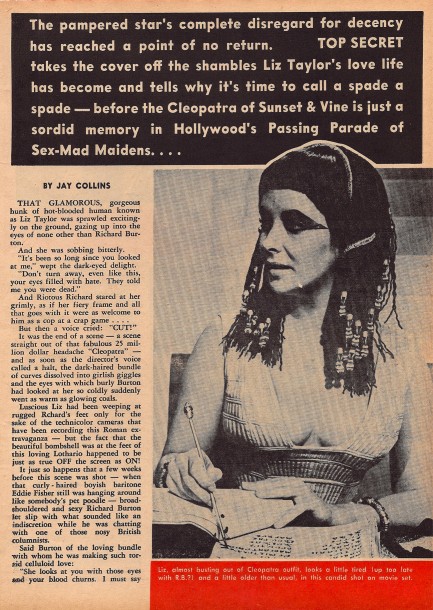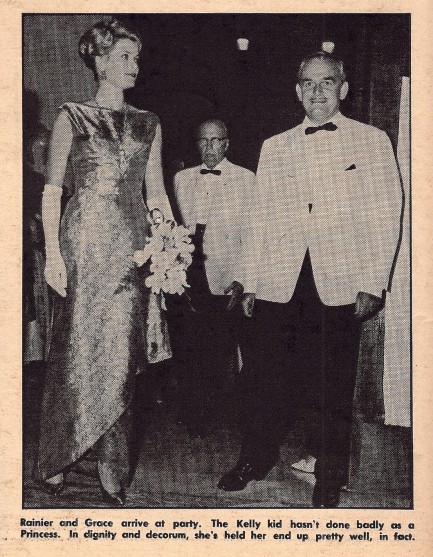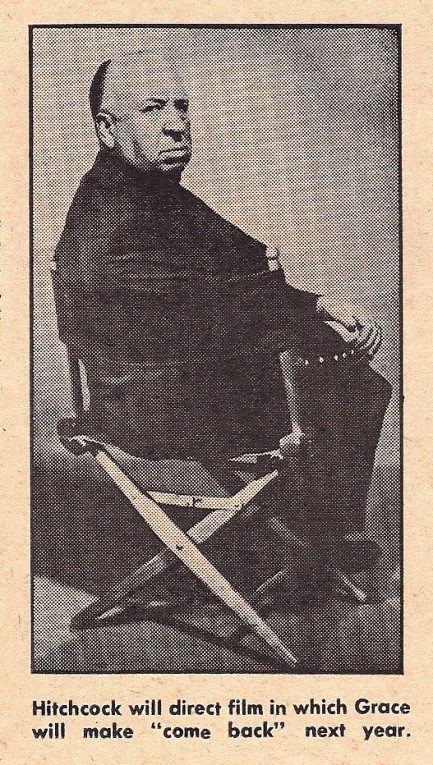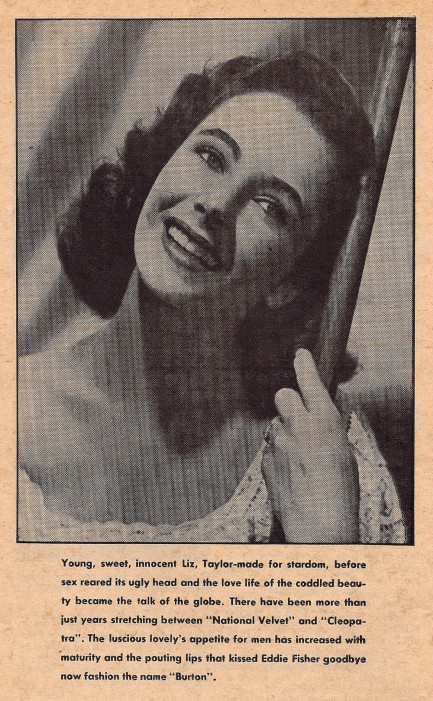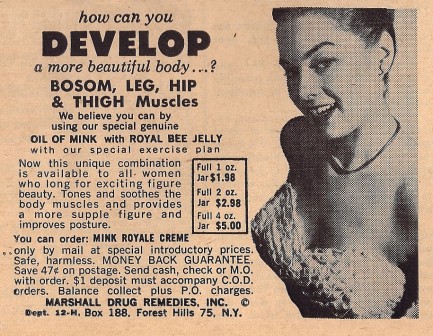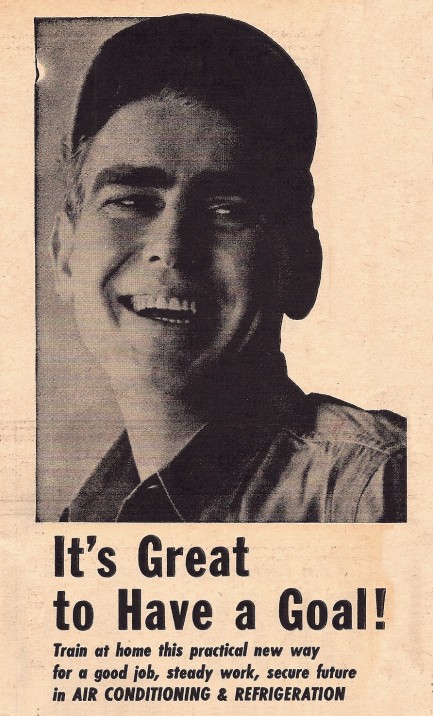 ---