Light of a clear blue morning.
Photo of the nuclear test codenamed Easy, part of the series Operation Ranger, detonated at Frenchman Flat, Nevada Test Site, February 1, 1951. This was the first nuclear blast shown on television—a news program secretly focused a camera on the desert from the top of a Las Vegas hotel and was able to broadcast a distant flash.
---
At least it's a dry heat.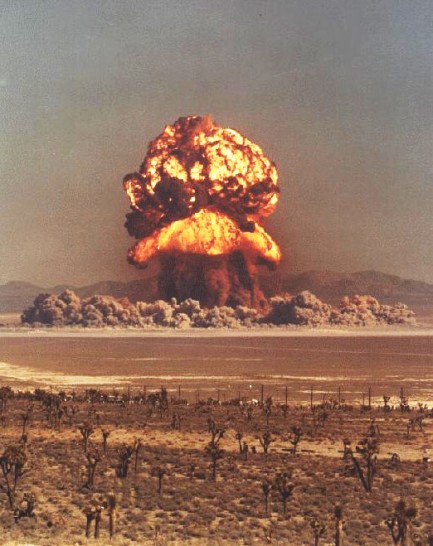 Photo of the American nuclear test codenamed Fizeau, part of a series of tests named Plumbbob conducted at the Nevada Test Site. This one was fifty-two years ago today.
---
Red is the rose by yonder garden grows.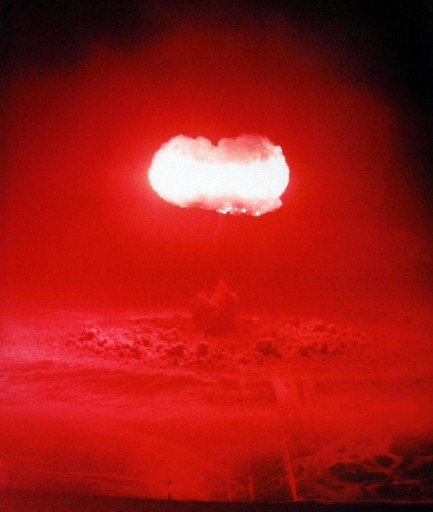 Detonation of the nuclear the bomb codenamed Stokes, part of Operation Plumbbob, which consisted of 29 separate tests at the Nevada Test Site, formerly known as The Nevada Proving Ground, August 7, 1957.

---