I guess we've answered the question of whether your so-called practical learning is as good as my master's degree, haven't we?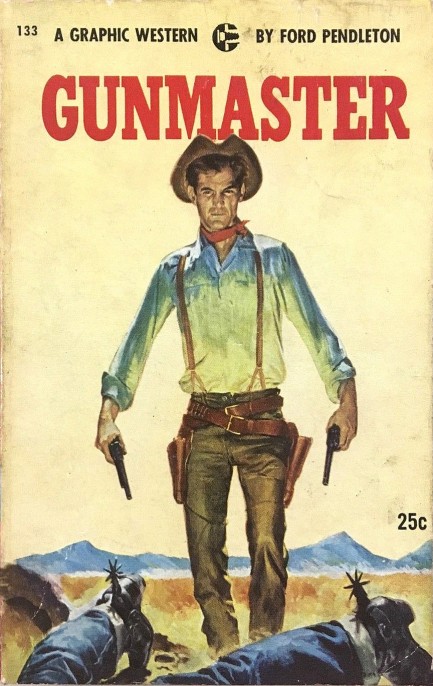 What's the quote about people believing resistance to facts is just as valid as acceptance of facts? Fact is, the cowpoke who just got shot dead on the cover of Ford Pendleton's western adventure Gunmaster serves as an example that expertise is good. We slay people like this all the time—with words, heh. Speaking of which, "dier" is indeed a word. It's in Merriam-Webster. Use it in Scrabble. Gunmaster is from Graphic Books, 1956, with cover art by Roy Lance. If you want to see him in a more contemplative mode, check here.
---
Actually, I was sad for a minute. Then I remembered what a bastard he was.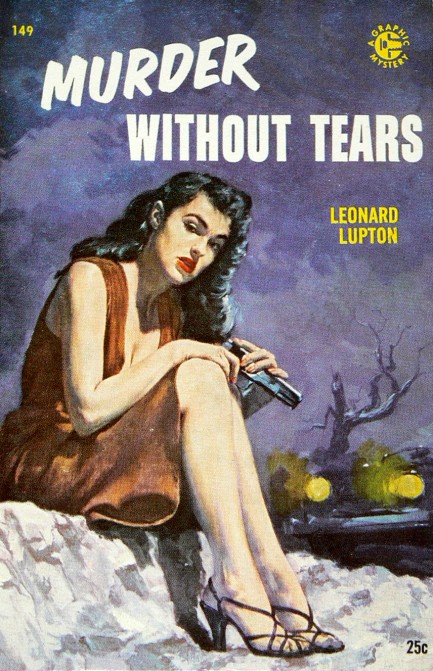 Above is a Roy Lance cover for Leonard Lupton's doublecross novel Murder without Tears, from Graphic Publishing, 1957, no relation to the movie of the same title from 1953. Lupton was aka Chester Warwick. Graphic's art is often great, which is why we've selected this today even though it's not hard to find around the internet. We really need to put together a collection from this company.
---