I'm not just pretty—I have relatively positive feelings toward the institution of marriage.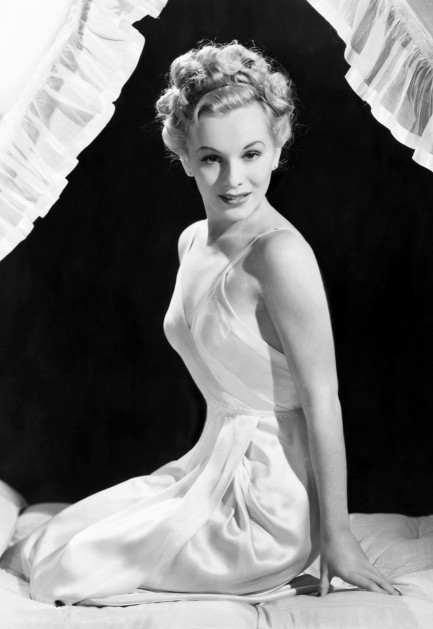 This nice shot shows Hungarian actress, singer, and socialite Eva Gabor. She was not quite as famous as her older sister Zsa Zsa, and she also wasn't nearly as as fickle—by which we mean she only married five times, as opposed to Zsa Zsa's nine trips down the aisle. Marriages ran in the family. The oldest Gabor sister, Magda, had six husbands. But two of them died on her, so technically she finished third in the marital grand prix.
You're probably wondering if the sisters shared any husbands. Yes, lucky George Sanders married both Magda and Zsa Zsa. That must have made for some fun Christmas dinners.
Eva appeared in numerous films, including Pacific Blackout, Love Island, Captain Kidd and the Slave Girl, Paris Model, and The Last Time I Saw Paris. On television her most popular role was as Lisa Douglas on Green Acres. The Gabor genes didn't just provide talent and beauty—they bestowed longevity. Eva's mother died at 100, and both her sisters reached 99. You have to figure Eva would have gotten there too, but a bathtub fall followed by pneumonia did her in two decades early, aged seventy-six. The above photo shows her in 1941, when she was a tender twenty-two.


---