Alright, Mr. DeMille, and Mr. Selznick, and Mr. Zukor, and Mr. Zanuck, and Mr. Warner, I'm ready for my close-up.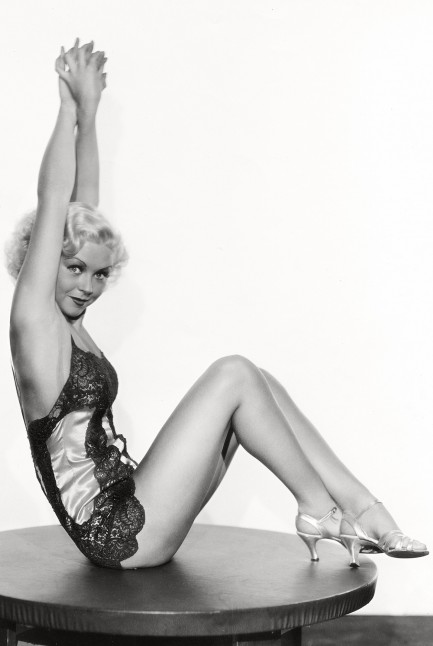 This is the second time we've seen U.S. actress Toby Wing. The first was in a 1934 issue of Film Fun, and in fact it was the same negligée and same photo session, so that gives us the approximate date on this image. Wing was born in Virginia in 1915 as Martha Wing. Her career took flight in 1924 when she was only nine years old, and lasted through 1938 and more than sixty films for pretty much every major studio in town. What's unusual about her work is that most of her roles were uncredited. Yet she became an indispensable chorus girl in early musicals, a coveted product endorser, and a staple in magazines. She may not have been the name on the marquee, but by performing well in scores of supporting roles she came to be respected, and even revered. She eventually received a star on Hollywood's Walk of Fame in 1960.


---
Getting lost in the ruffle.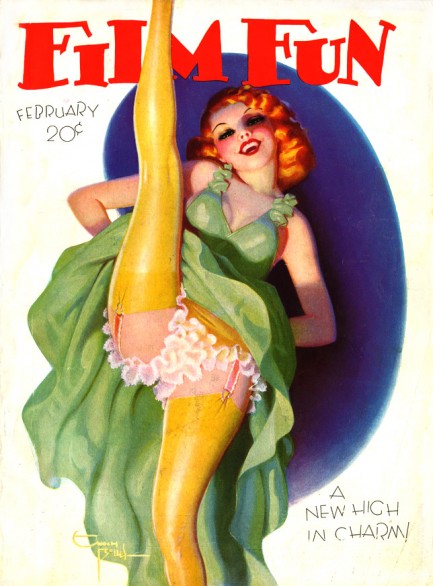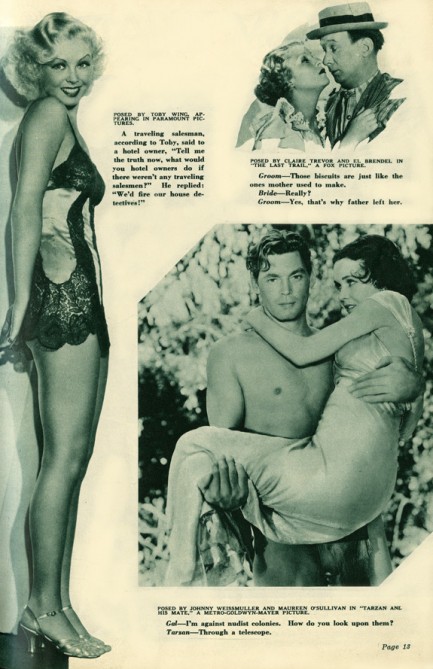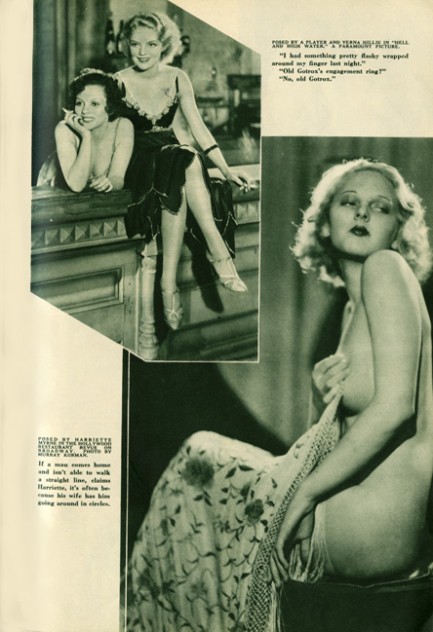 February 1934 issue of the humorous movie monthly Film Fun, with a cover by the legendary Enoch Bolles. Shown on the interior pages are Toby Wing, Johnny Weissmuller, Maureen O'Sullivan, Harriette Mendel, Ginger Rogers and others. You can see all the issues of Film Fun you ever wanted at the web archive filmfun.info.
---