Nana gives Turkey something to be thankful for.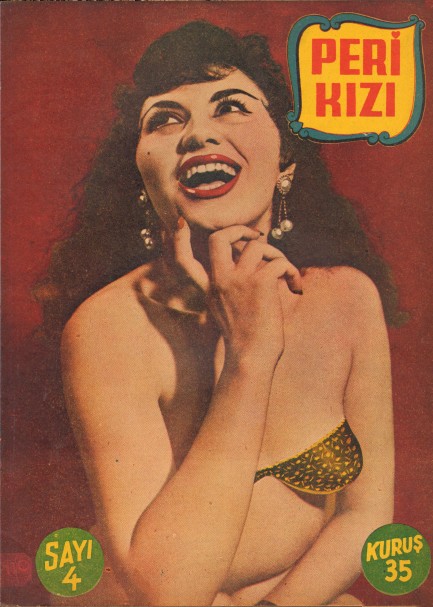 We don't often find stuff from Turkey, but we ran across this item and thought it was worth a share. It's the cover of a pop culture magazine called Peri Kizi, which translates into English as "fairy," as in a mystical creature from ancient folklore. The reason this caught our eye is because the cover star, billed as Nana Aslanoglu inside the magazine, is famed Lebanese born bellydancer and impromptu Rome stripper Kiash Nanah, who was also known as Aïché Nana. The photos feature her sporting a top added by censors, sadly, but the images are still quite nice. Almost forgotten in this millennium, Nanah was quite the sensation in her day. What did we mean by impromptu Rome stripper? Check here, uncensored.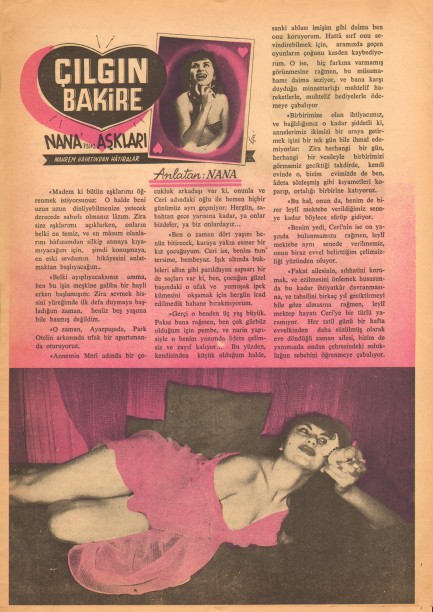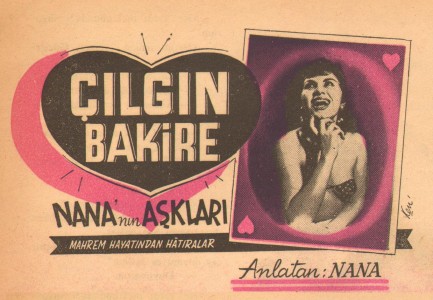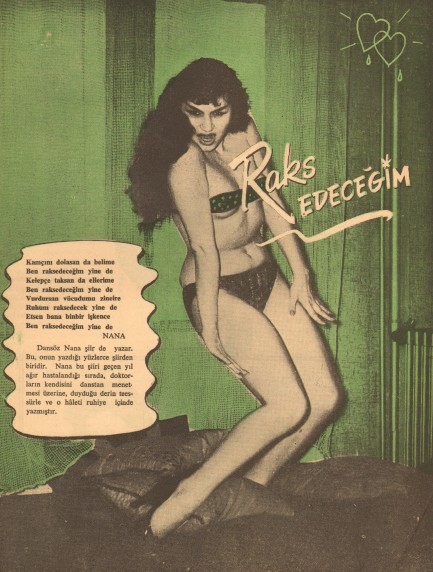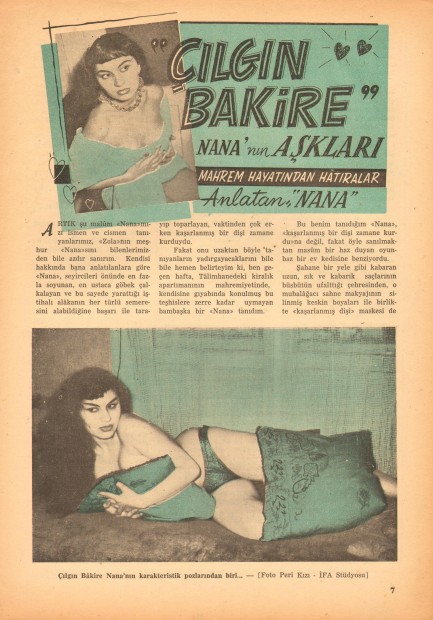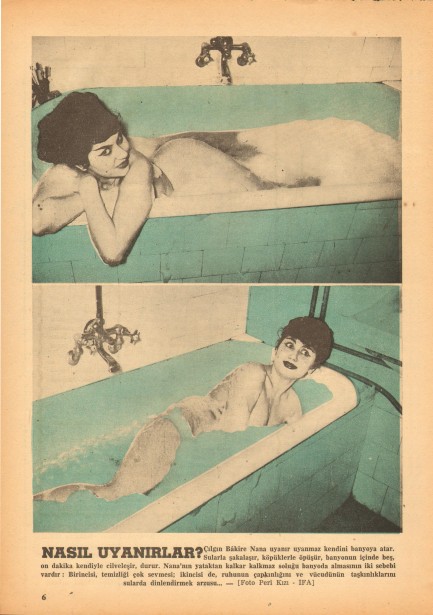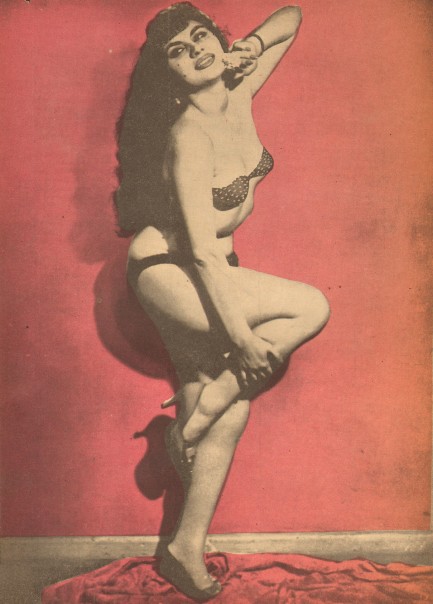 ---
Kiash Nanah shows Rome how they shake it in Asia Minor.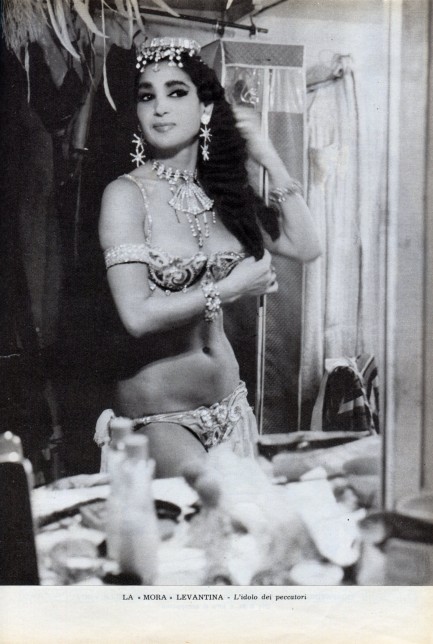 Above you see a photo of Lebanese born Turkish bellydancer Kiash Nanah, aka Aïché Nana, and below she shakes up a Rome supper club called Rugantino with a strip tease. It was reported as an impromptu spectacle, but was in reality a publicity stunt, and we're sharing the photos because the event was mentioned in a 1963 issue of On the Q.T. we uploaded a couple of months ago. The story dealt not only with Nanah. It talked about the many crazed moments famously captured on film by paparazzi and the sensation their photos caused in magazines around the world.
Shots of most of the incidents described—for instance Jayne Mansfield being attacked by Italian dancer Alma del Rio—were unavailable online, despite the infamy of the incidents. It serves as a reminder that the internet is merely an aperture and at least 99% of information and imagery hasn't made it through to us sitting at our computers. Most of it never will. But we did find this series of of Nanah shaking her moneymaker and thought you'd enjoy it. Our favorite photo is the next-to-last one. The guy on the right looks like he's summoning the waiter: "Get that woman another drink, quick!"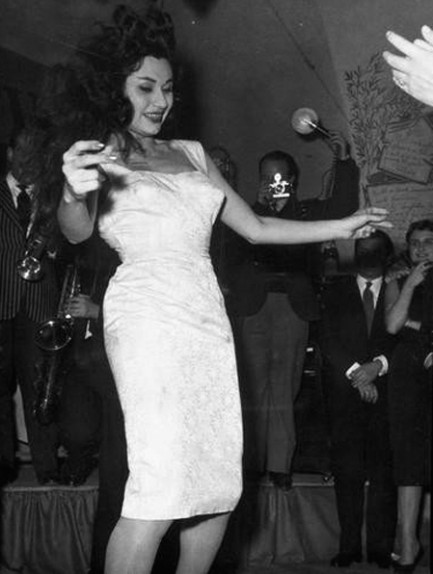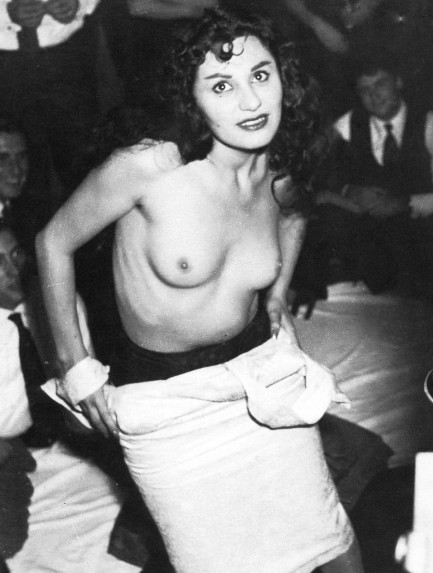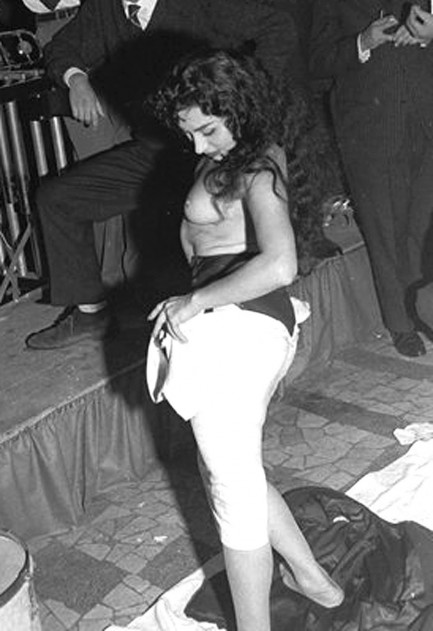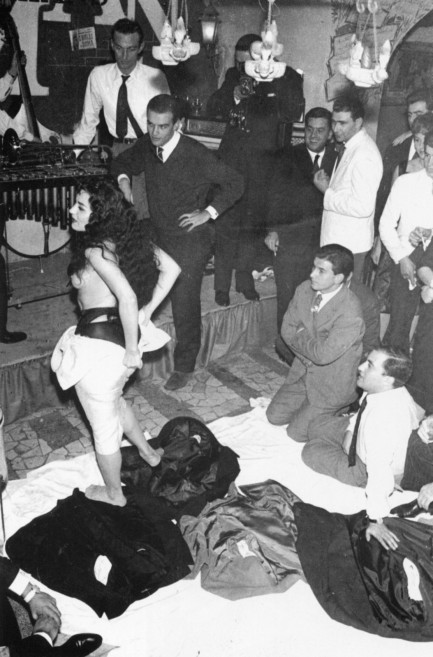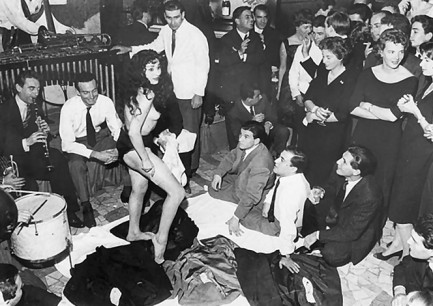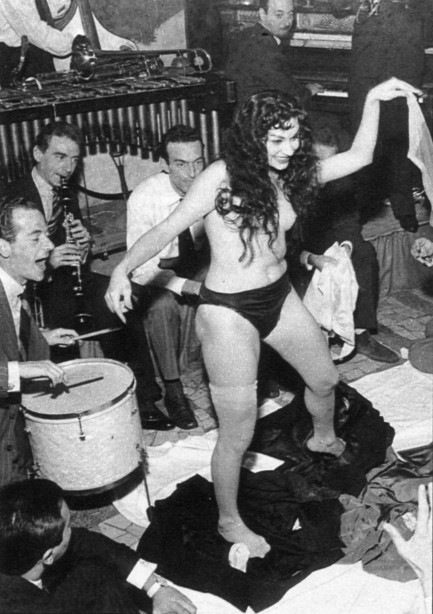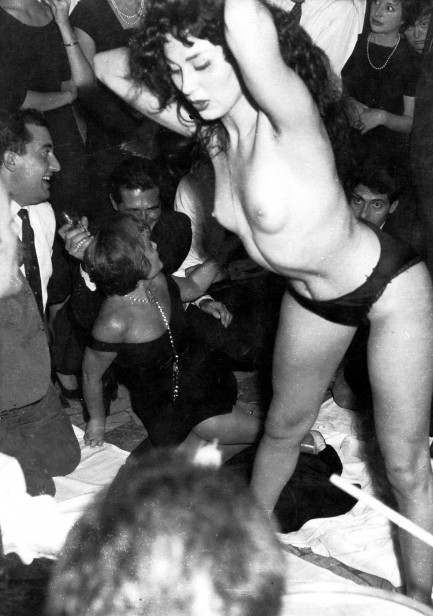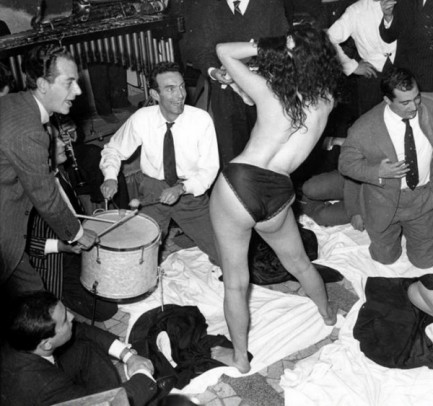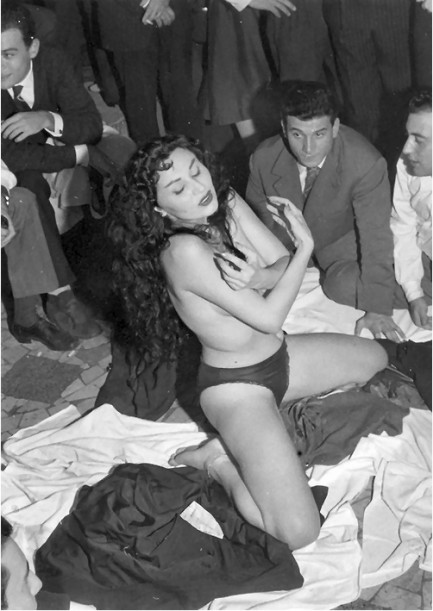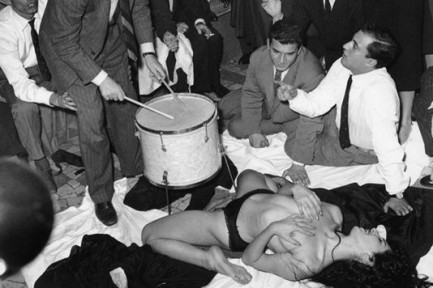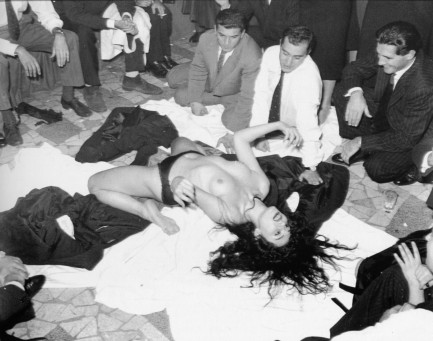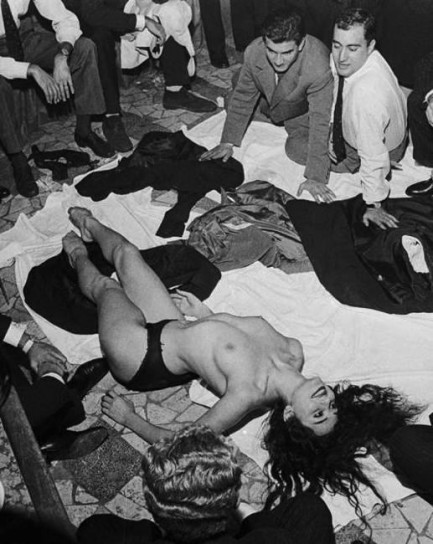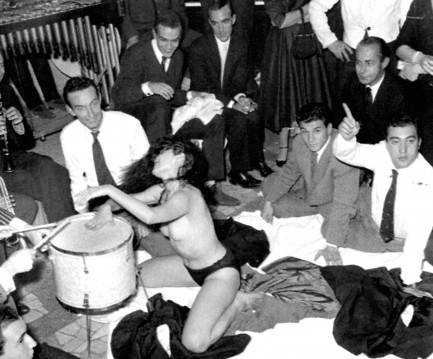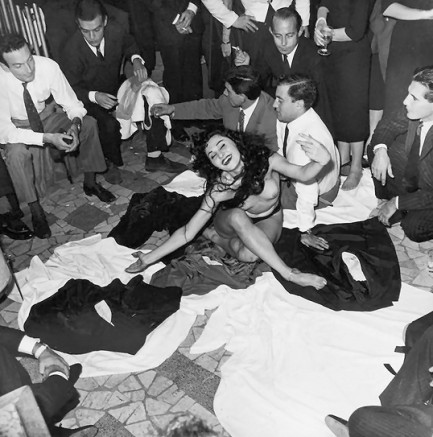 ---