They're only being nice because they want to know where he bought his paisley sarong.
Above is the cover of an issue of V published today in 1947. Inside are various celeb and cinema features, a photo-comic written by the famed Maurice Dekobra, a back cover by Jean David, and plenty of photography, including the feature "Don Juan les pins," or Don Juan of the Pines, whatever the hell that means. Also a bit of a mystery is the baffled looking cover star surrounded by six swooning women and a dog. He's damnably familiar but we can't quite place him, and since this is V we're talking about, the editors have predictably failed to identify him. He's a Columbia Pictures player, according to the caption, but that's all we got. Anyone recognize him? Drop us a line. Thanks.
Update: So we have the answer from Nick, who informs us this is Arthur Lake, who played Dagwood in the U.S. television series Blondie, based on the famous comic strip. Thanks a million for that info. This also seems like a good time to thank not just Nick, but all Pulp Intl. readers. Your support and knowledge is essential to making this site work and we always appreciate it.
Update 2: Now it all becomes clear. A reader informs us that "Don Juan les pins" is a play on words. Juan-les-pins is a popular vacation spot in France, located on the Côte d'Azur between Nice and Cannes.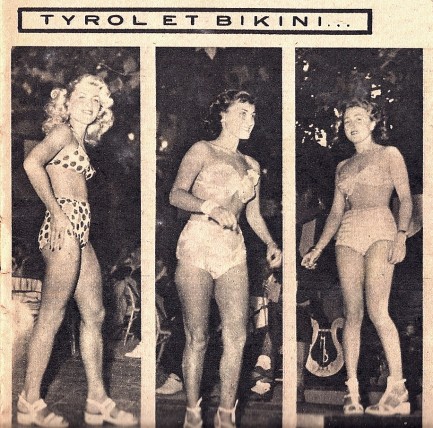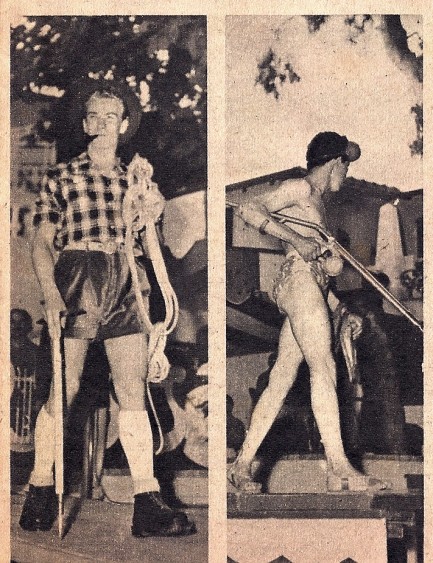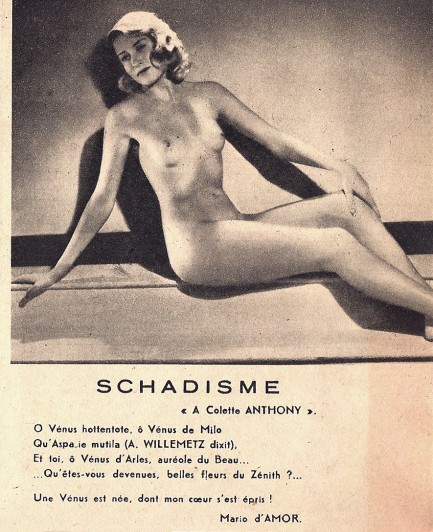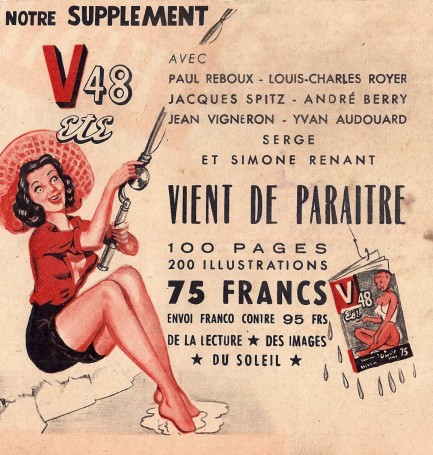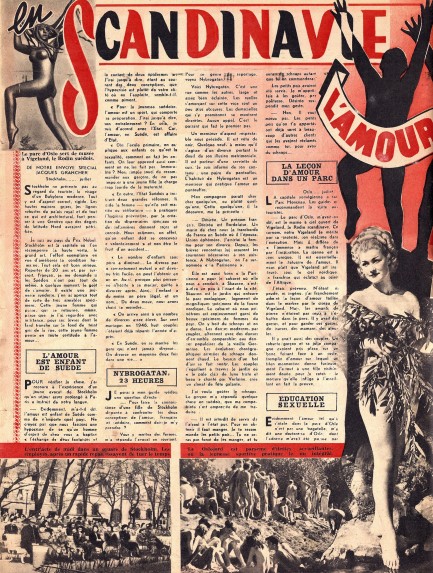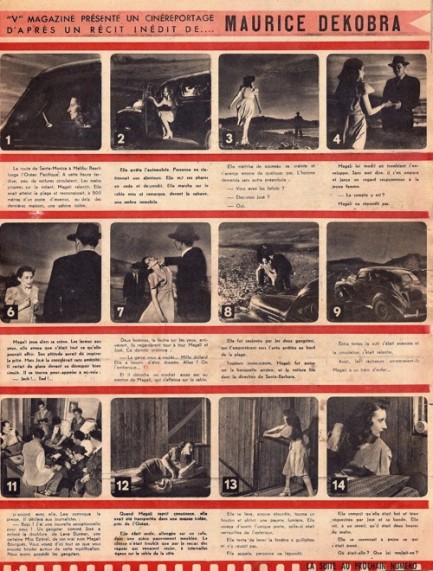 ---