Hitler takes a Caribbean cruise.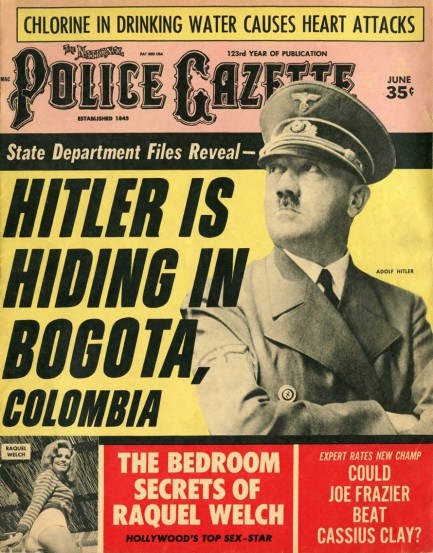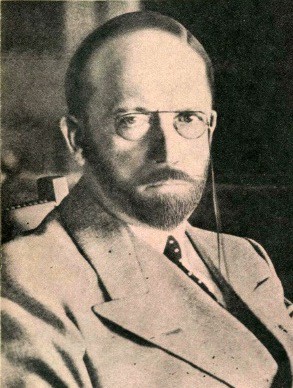 We're back to Hitler today, as The National Police Gazette finally stops beating up poor Argentina in this June 1968 issue and decides the Führer is instead alive and well Colombia. Nowhere is Argentina mentioned, although the magazine had claimed at least twenty times previously that Hitler was there. Antarctica isn't mentioned either, though Gazette had also told readers Hitler was plotting a new Reich from those icy reaches. Instead, Hitler's u-boat is said to have landed in Bahia Honda on Colombia's lush Caribbean coast, whereupon, garbed as a peasant, he was conducted by "rustic Indians" to a jungle ranch. Bogotá, by the way, also doesn't enter into the story, despite its mention in the cover text.
In previous Gazette tales Eva Braun also made it to South America, but this time she died aboard the u-boat of a brain hemorrhage and was buried at sea. The story, which by the way is once more the work of Hitler-obsessive journo George McGrath, ends with this: "Only his closest German servants knew his real identity. The ranch hands thought him a mine operator. He wore a beard and eyeglasses. It was a complete disguise." We see the disguise just above, in a photo supposedly taken at a u-boat base in Norway prior to his long submarine journey. We assume Gazette will have more on Hitler's South American adventures in other issues. After all, this is the twenty-seventh Hitler Gazette we've found, and we have no expectation that it's the last. Stay tuned.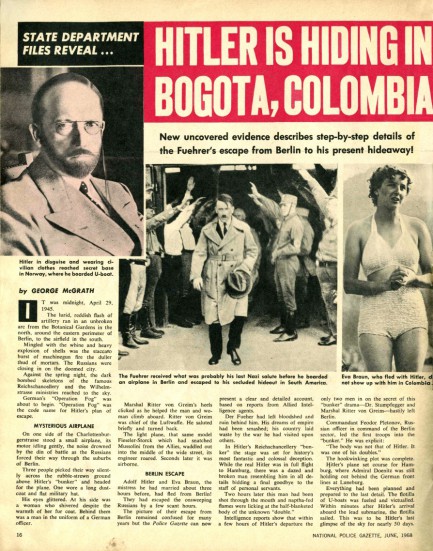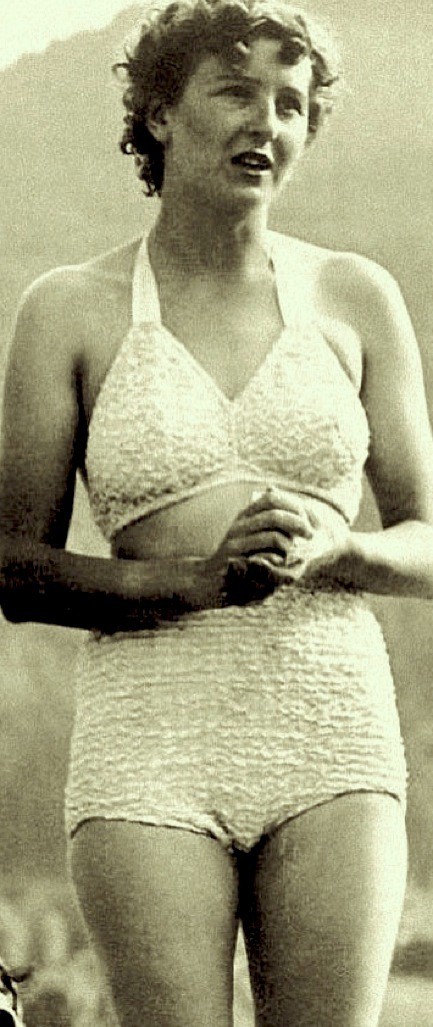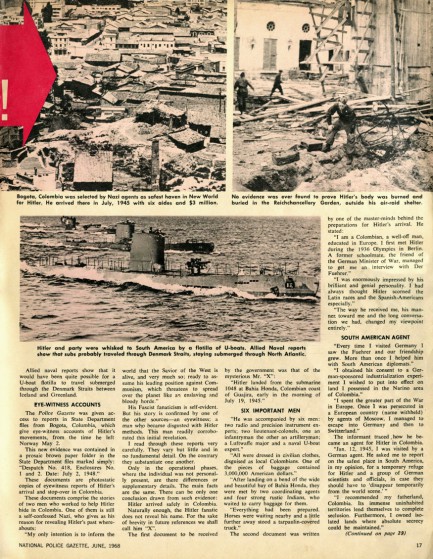 ---