Digard and friend discover they're a wrestling match.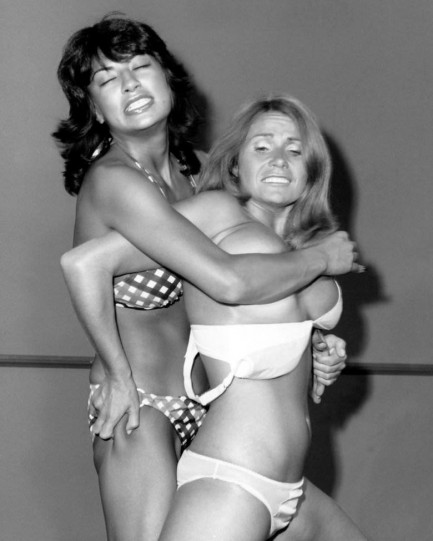 This curious photo shows Swedish softcore actress Uschi Digard and American porn actress Candy Samples posing for a photo with a wrestling theme, which was a strange little niche of the nudie market. In fact, it was a niche of the Super 8 home movie market too, which is why you can find loops of these staged clashes for sale even today. We don't particularly dig wresting pix or movies, but to each their own, right?
Another niche Digard and Samples filled was the titanic boob market, as both were famous for their endowments. Digard became a star in sexploitation movies, working with directors such as Ed Wood and Russ Meyer. You don't have to pay auction prices for vintage loops of these two squirming and wrasslin' with each other. If you look you can find some online, uploaded to YouTube et al. We have seven more shots from this session below. These date from 1971.
Edit: we got an email from our friend Herman:
"Sorry, but I've got to call an audible on this one. Uschi, yes, Candy, no! I don't know who she is but she is not Candy Samples. I've looked and don't find her with any of Russ Meyer's groupies. Uschi & Candy were among his favorites to hang with Kitten Natividad, his companion during the 80s and early 90s."
Thanks for writing in, H. As you probably already know, we call these mistakes, when they happen, internet replication errors, and you can't spell irritated without i-r-e. Basically, how IREs work is one website gets something wrong, so everyone else does too because nobody bothers to confirm the info. If enough sites repeat the mistake, error literally becomes fact. We've caught numerous IREs and thus avoided adding to the chain of incorrect info, but sometimes one slips through. Now we think this blonde wrestler could be Kyra Dyba Young, and she's about as obscure as it gets. But we can't say 100% it's her. For now, wrestler 2 goes in the unidentified bin.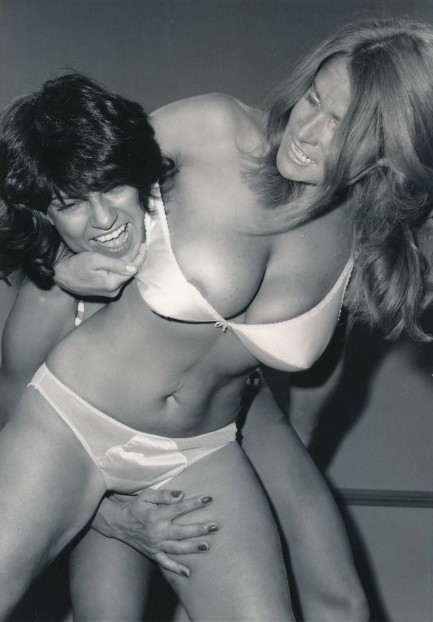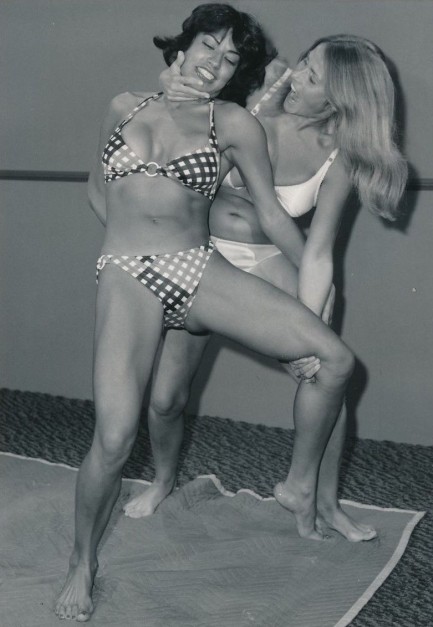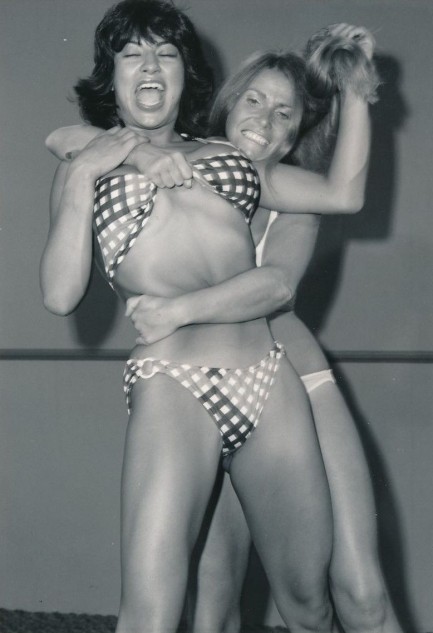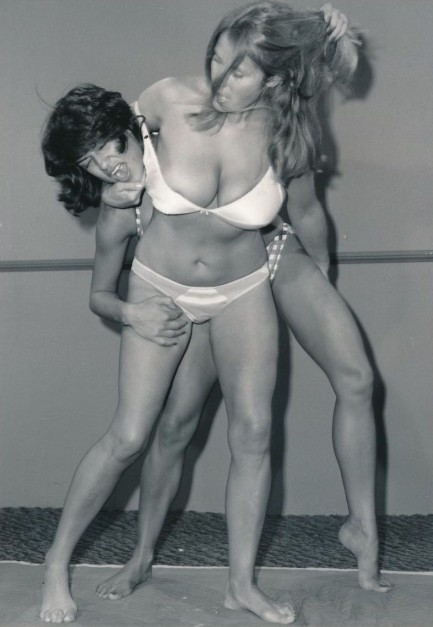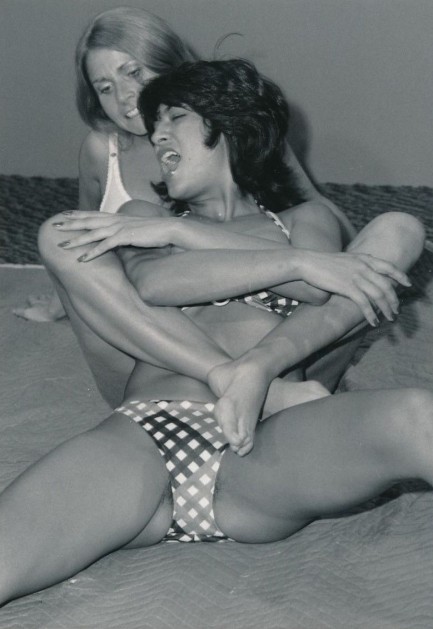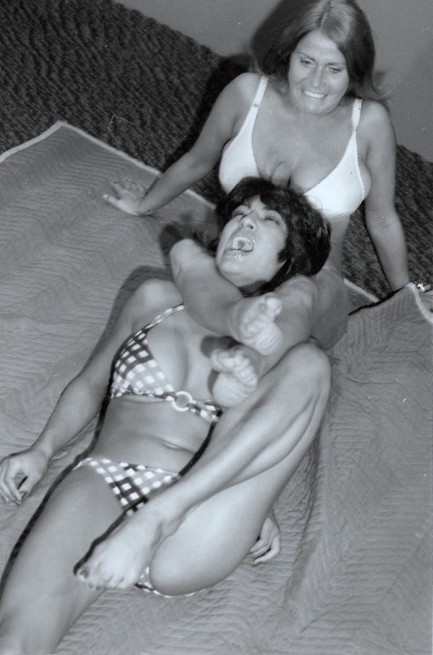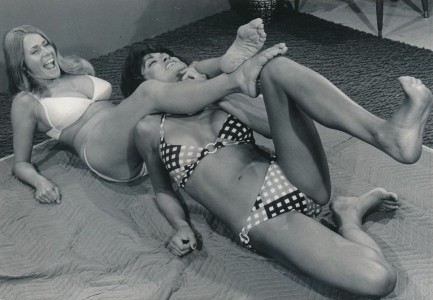 ---