You knew that he would.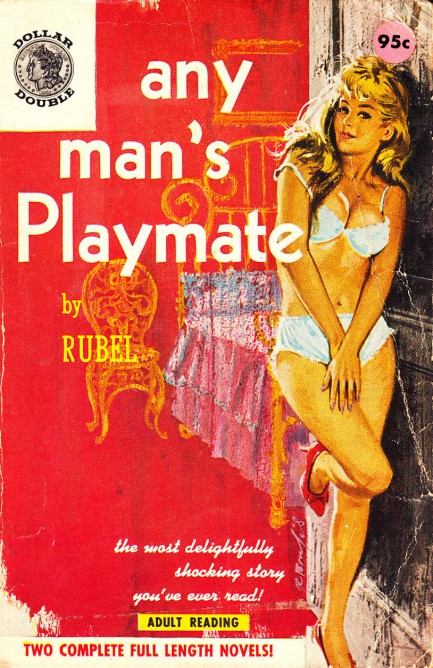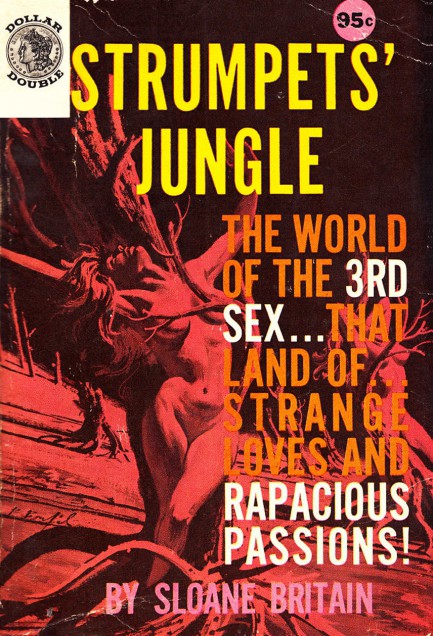 Above is another rare double-sided Robert Bonfils paperback cover, this time for Any Man's Playmate and Strumpet's Jungle, written by Rubel, aka James Rubel, and Sloane Britain, respectively. See the first example we shared here.
---
Two flavors of femme fatale, identical health risk.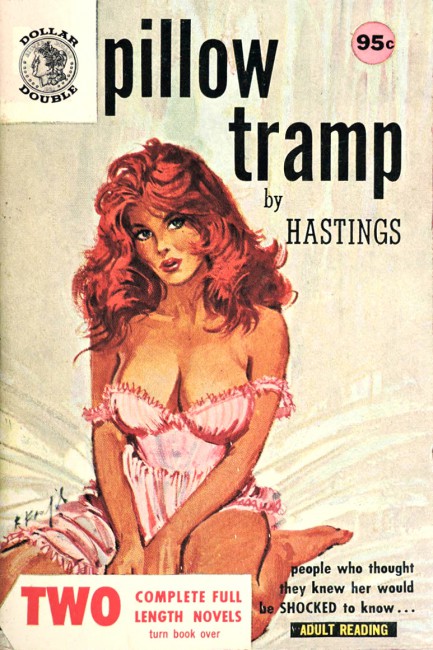 Above is a rare double-sided Robert Bonfils cover, Lash of Desire with a flipside of Pillow Tramp, from the Dollar Double Book Company of Chicago, with both covers featuring a signature—a rarity from Bonfils. G.H Smith was aka M.J. Deer, Jan Hudson, Jerry Jason, Dusty North, et al., and Hastings was aka March Hastings, Laura Duchamp and Sally Singer. The art for Lash of Desire features a confident, challenging female figure, while Pillow Tramp presents a less edgy woman seeming to offer easy pleasures. But of course, all femmes fatales lead to the same result in mid-century sleaze fiction—disaster. A lot of Bonfils' cover output was for various Greenleaf Classics imprints during the late 1960s and early 1970s, but these efforts from 1962 show him in more conventional form. Compare them to this front, this one, and this one.
---