Hard facts and grim fairy tales.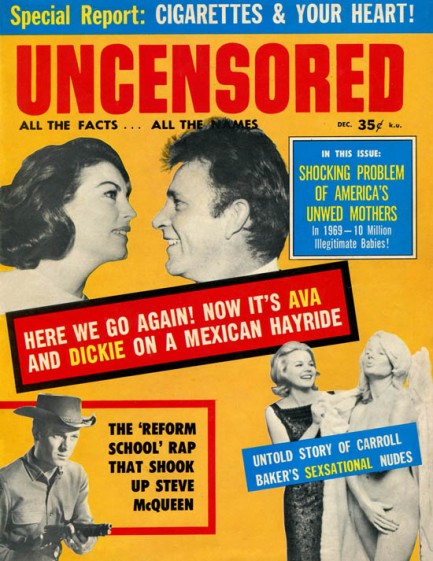 Above is the cover of a December 1963 Uncensored, with Ava Gardner, Richard Burton, Carroll Baker and Steve McQueen. Inside, you get them, plus Suzy Parker, Elizabeth Taylor, Gemel Abdel Nasser, Cary Grant, Marlon Brando, Ursula Andress, Sean Connery, and the great Jean Seberg. And as a bonus, you can learn about hypnotism. We did it, and it really works. *wiggling fingers* Yooou will retuuurn to our website eeeevery daaaay. See all of our Uncensored posts here.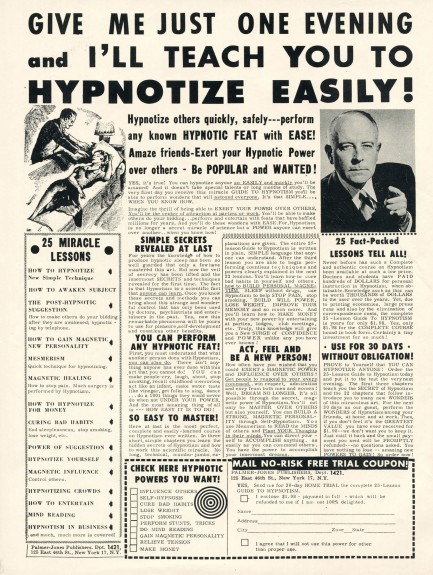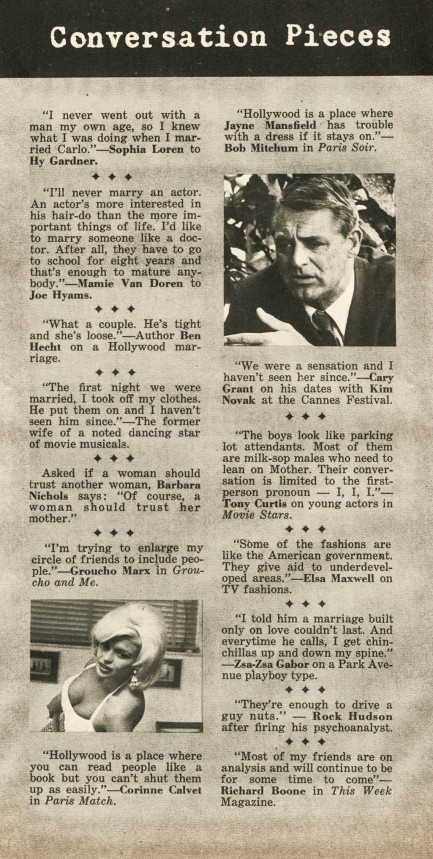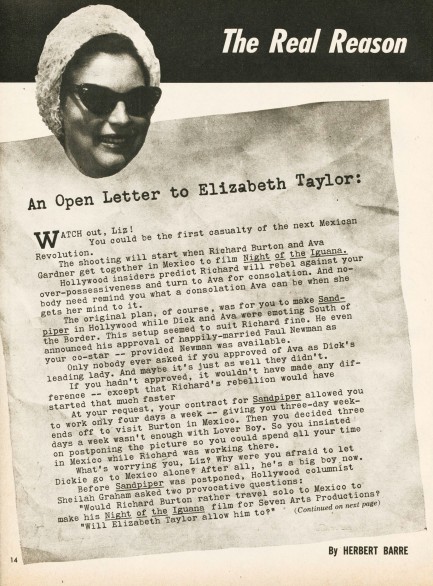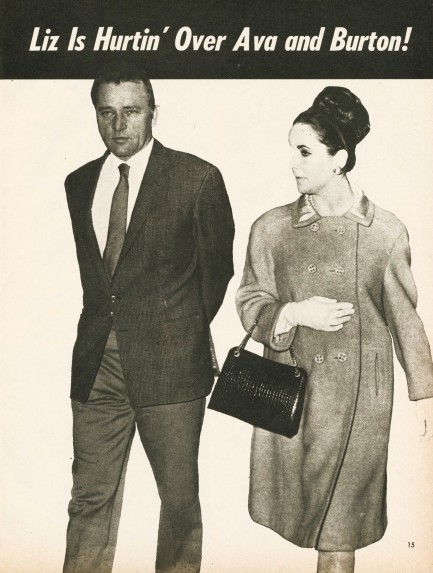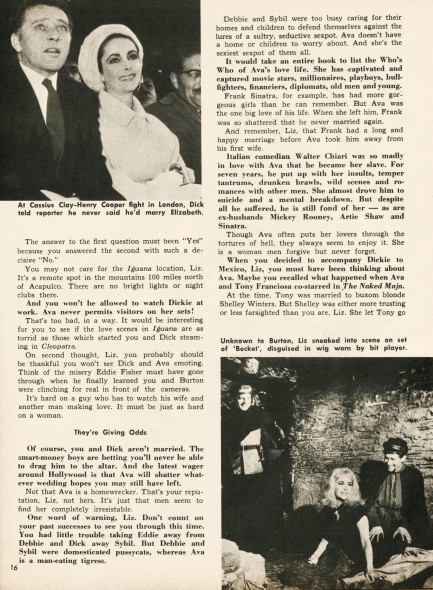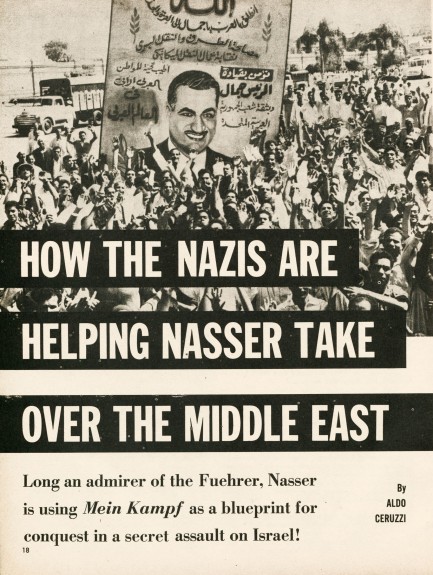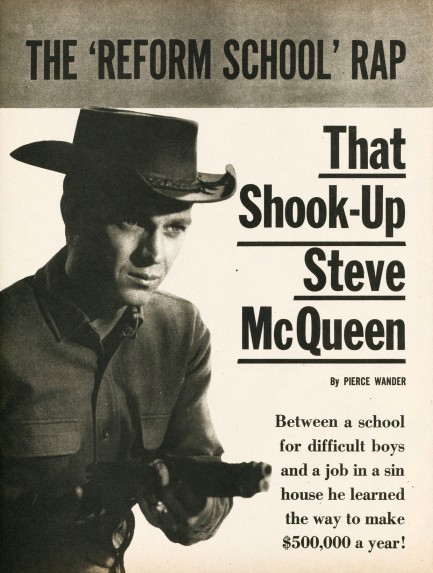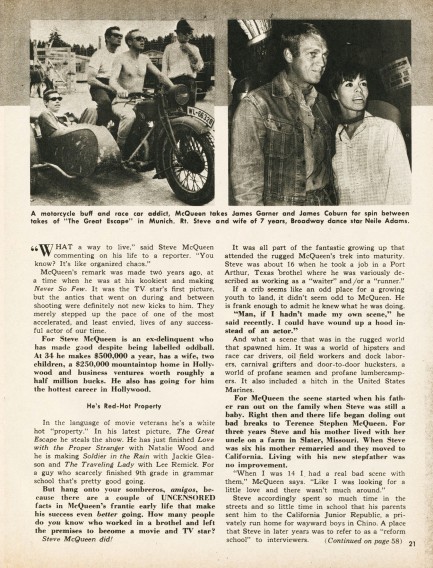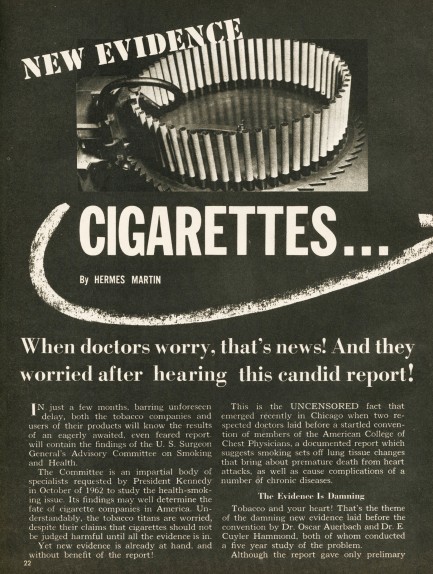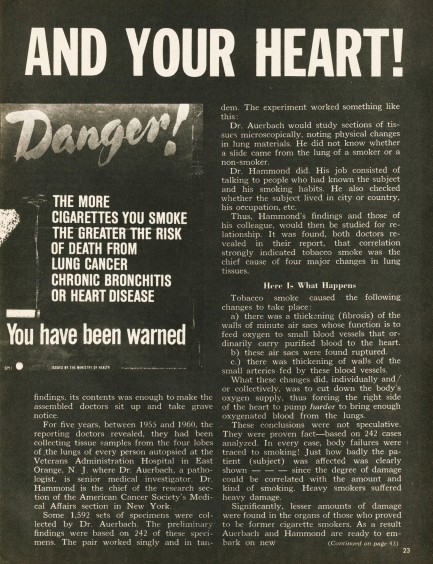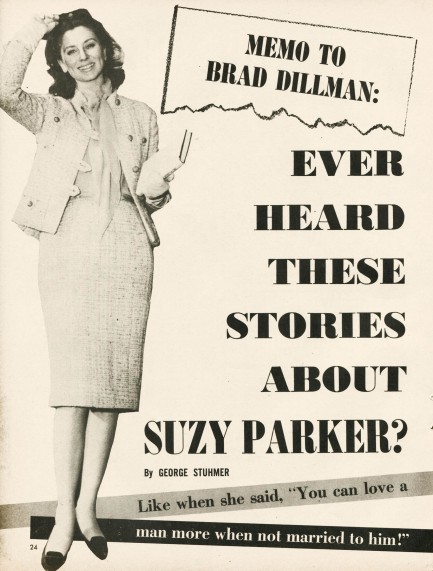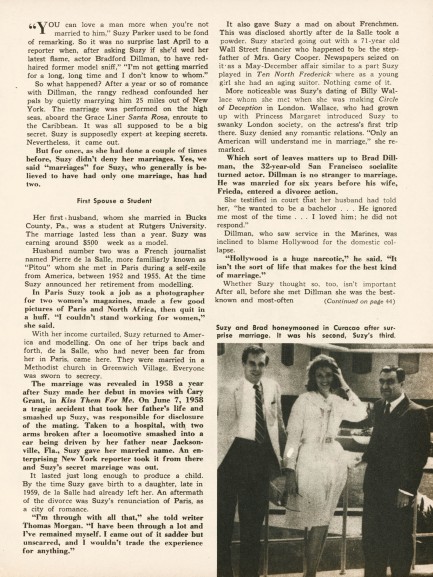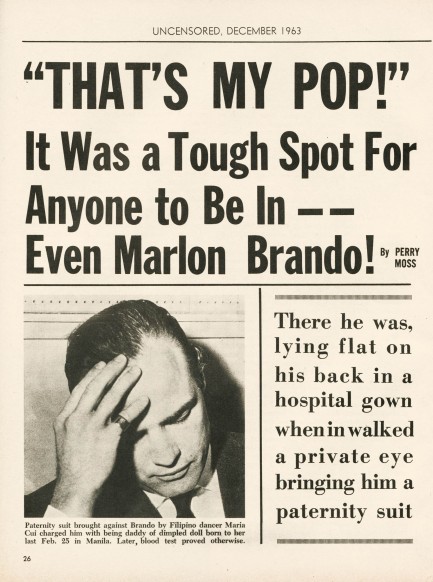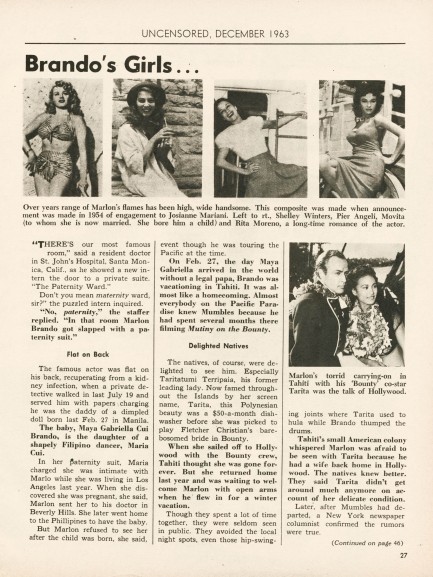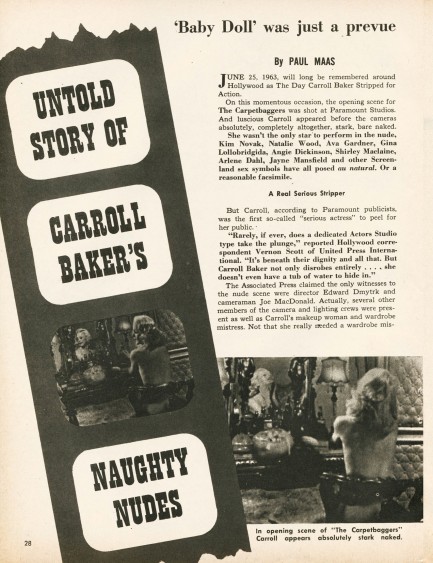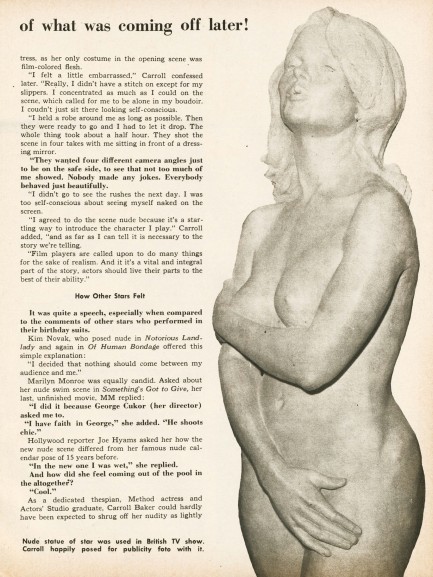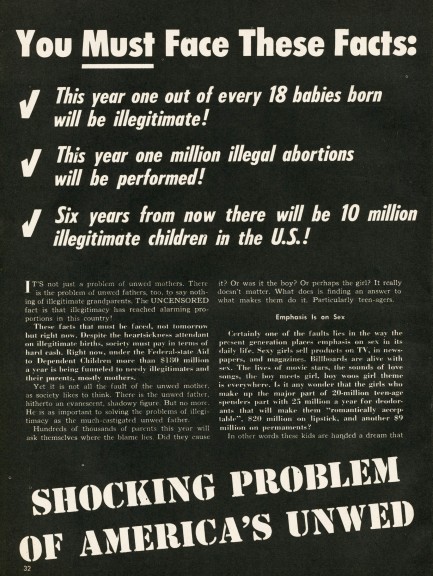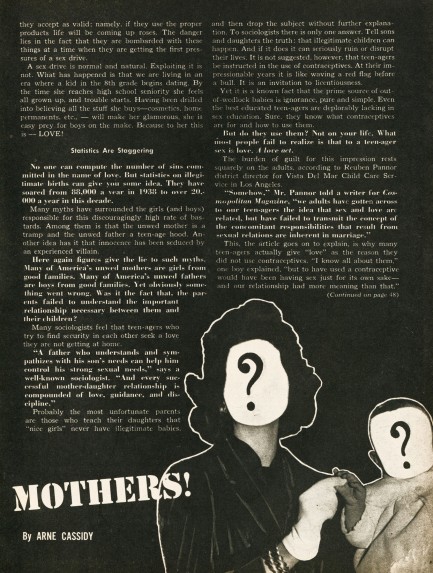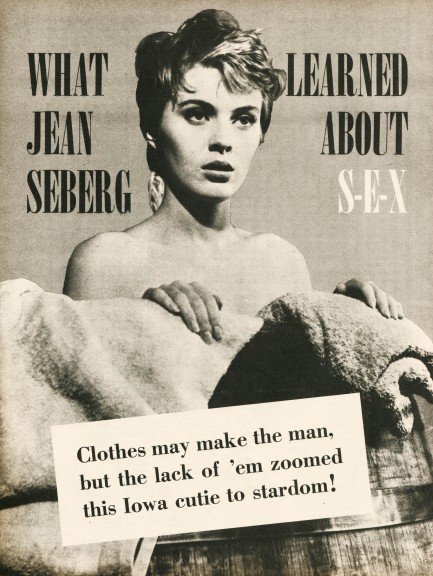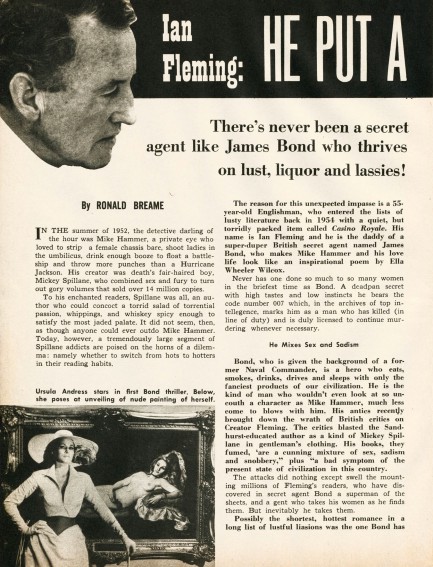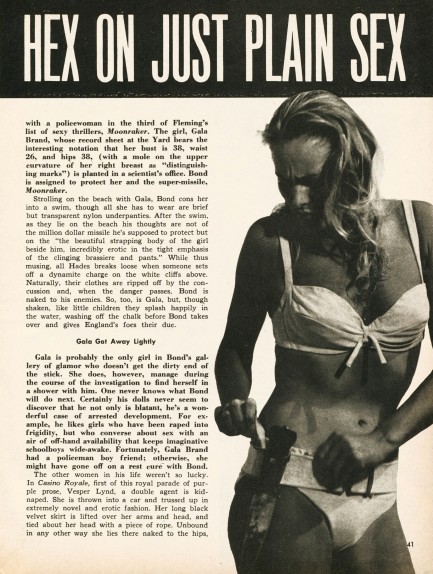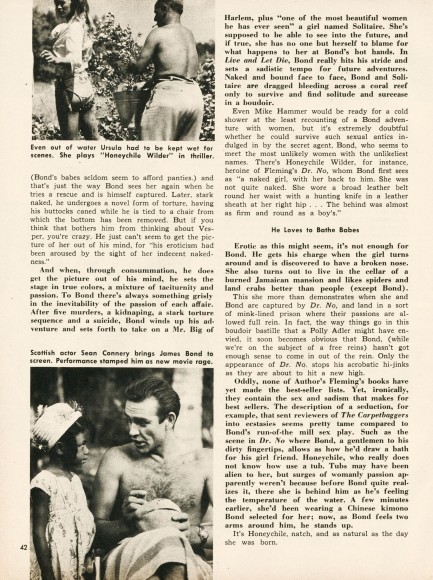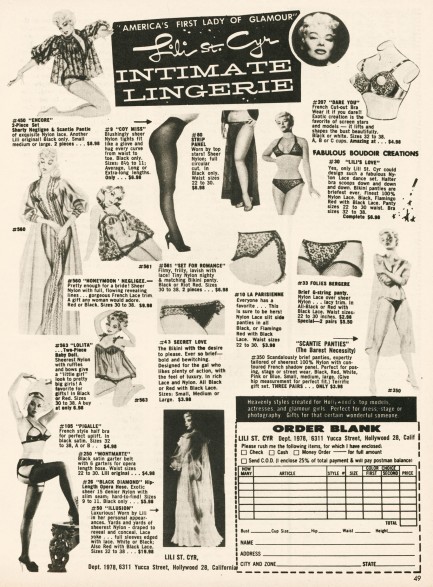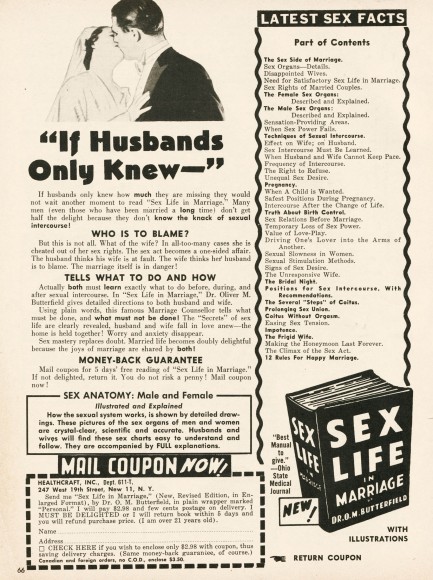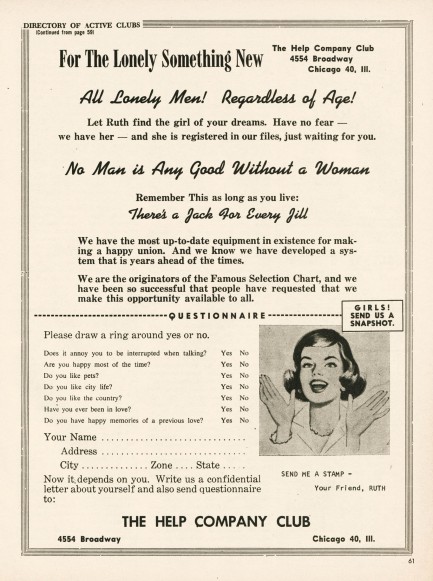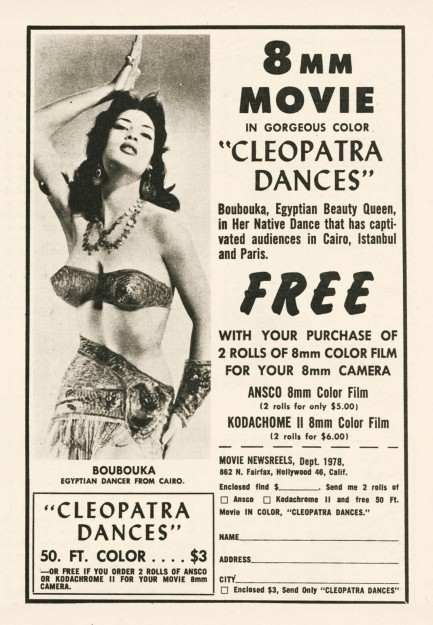 ---
Shocking revelations and unpleasant surprises.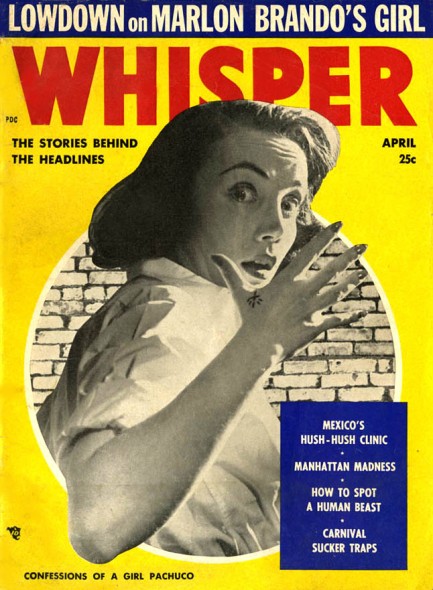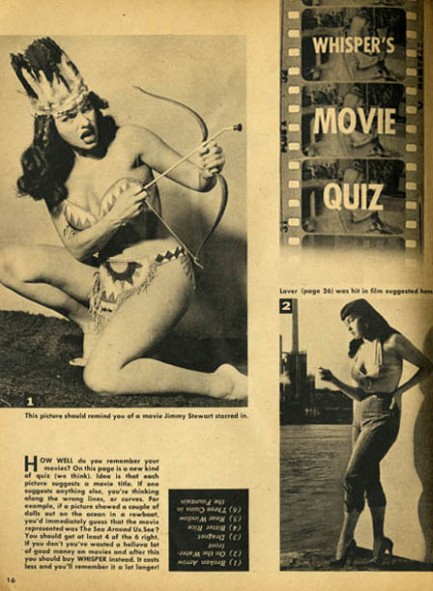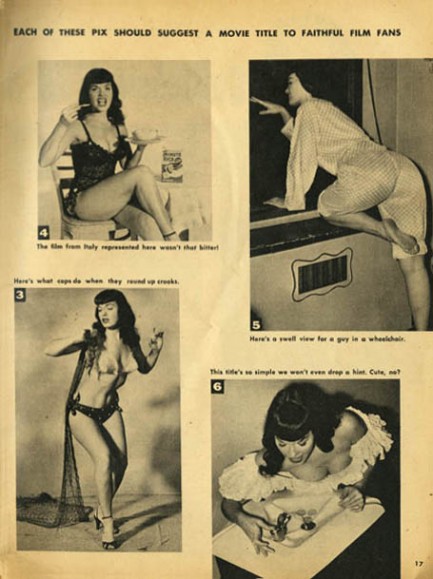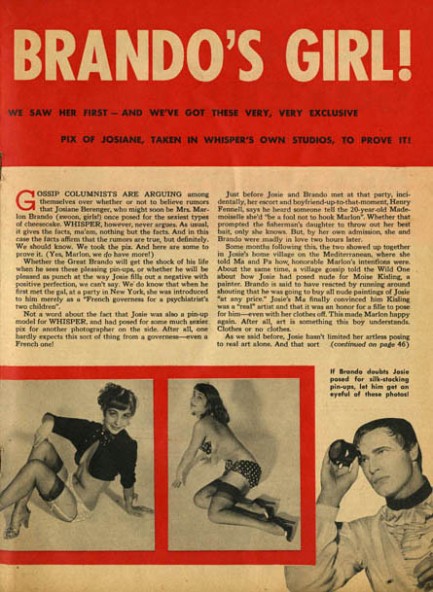 Cover and interior pages of Whisper magazine from April 1955. In addition to some nice shots of Bettie Page, Whisper has a set of Josiane Berenger cheesecake images, which they use to taunt her fiancée Marlon Brando. Berenger had also posed nude at age seventeen for Polish artist Moise Kisling. Brando was aware of that and had offered to buy all Kisling's negatives, but instead a French department store bought them and displayed the shots in their front window. But Brando got over that and stuck with Berenger, only to have Whisper blindside him a year later. We don't know if these images were the last straw that ruined Brando and Berenger's relationship, but we do know that shortly after the images appeared, the couple split.
---