They say it's only skin deep.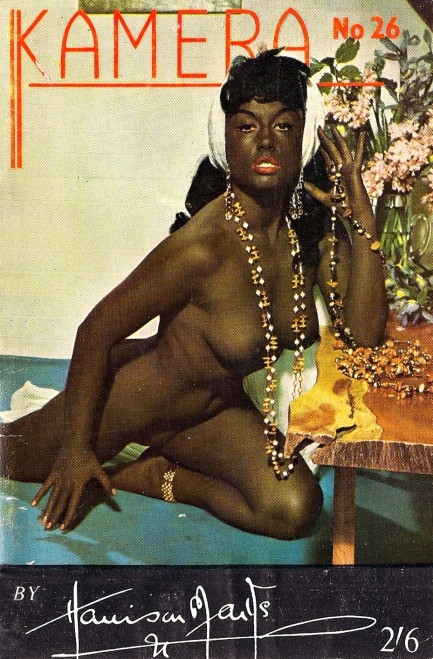 Who does the woman on this issue of Harrison Marks' Kamera No. 26 remind you of? Think carefully. If you said Rachel Dolezal that's exactly who we were thinking of. In past times Dolezal would have been a local kook, but one considered harmless in the scheme of things. Today she's landed smack in the middle of America's poisonous race debate and everyone in the Western world with an internet connection is aware of her. So, while her fifteen minutes lasts, what better time could there be for Pulp Intl. to join in by sharing this Kamera?
As cover star Pamela Green shows, various degrees of race appropriation have a long history, done for show business (Al Jolson, C. Thomas Howell, Eddie Murphy, et al.), stupid fun (think frat parties of the past), economic or social gain (passing as white), malicious intent (typically the case), sex (we can only assume), and myriad other reasons. In Green's case, she's posing as Princess Sonmar-Harriks, a made-up Middle-Eastern persona she adopted for photo sessions conducted by Marks, who was her husband.
Green dominates this issue of Kamera, appearing in the centerfold and numerous other pages as both Sonmar-Harriks and herself, but readers are also treated to other models variously lounging on leopard skins, loitering in alleys, showing off oiled-up boobs, erased pubes, and more. We have more of these we'll get around to posting, and meantime you can see another here, and something very rare in a smilar vein published by Harrison Marks here.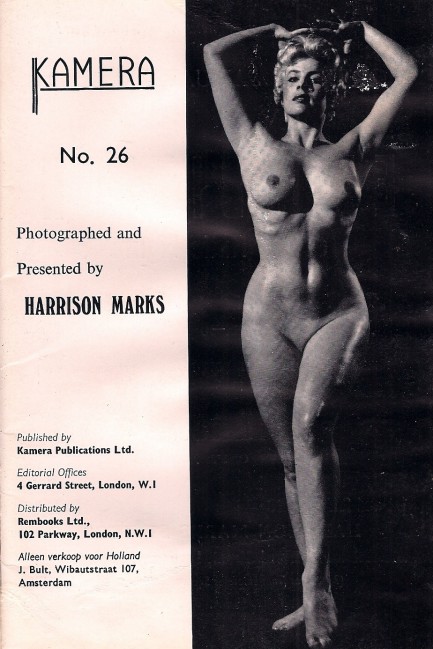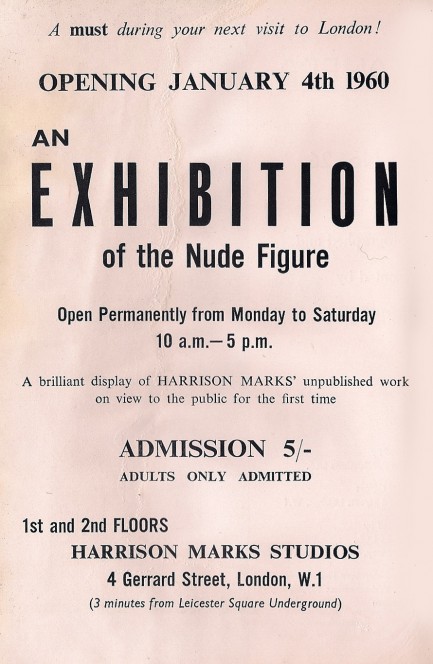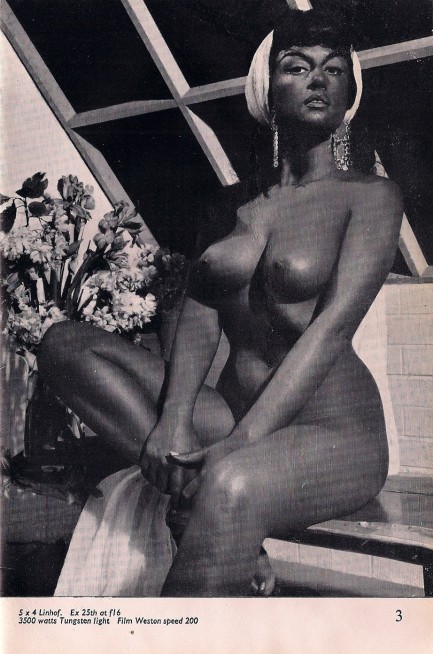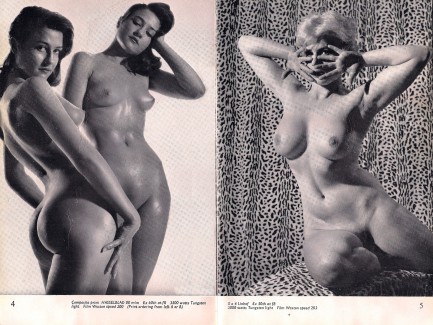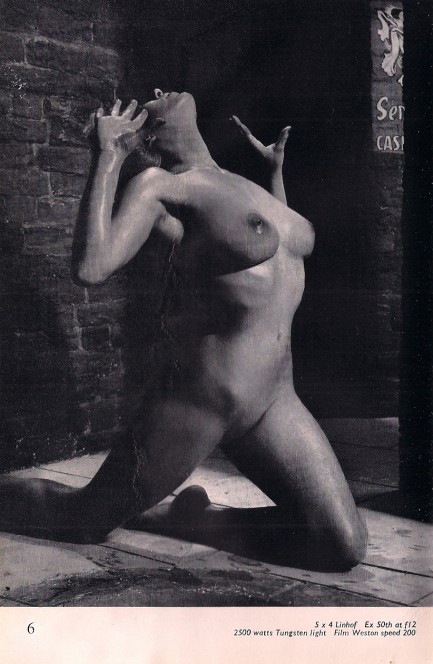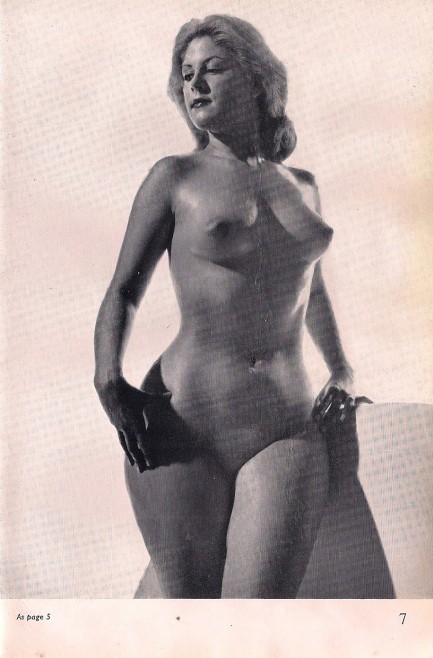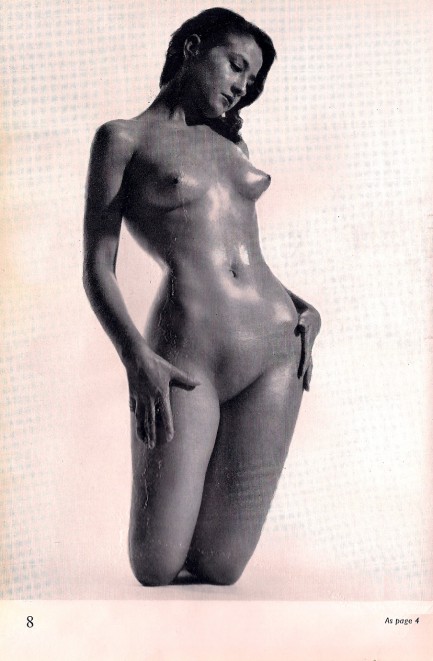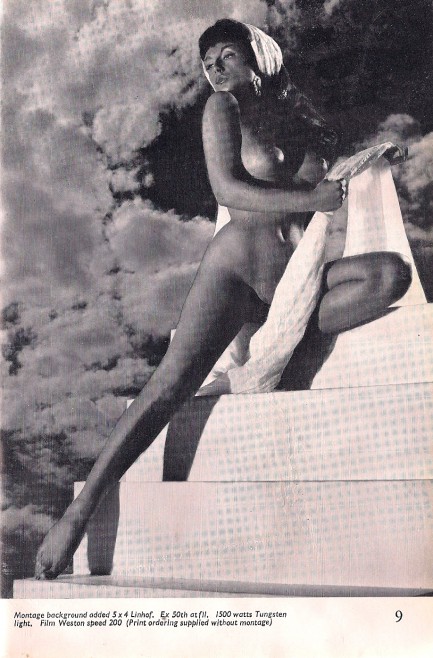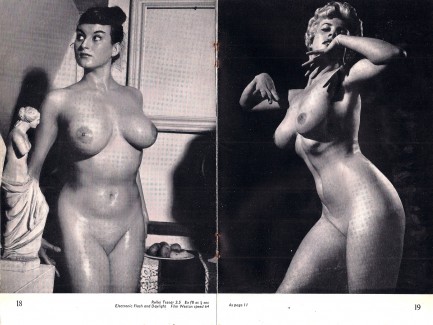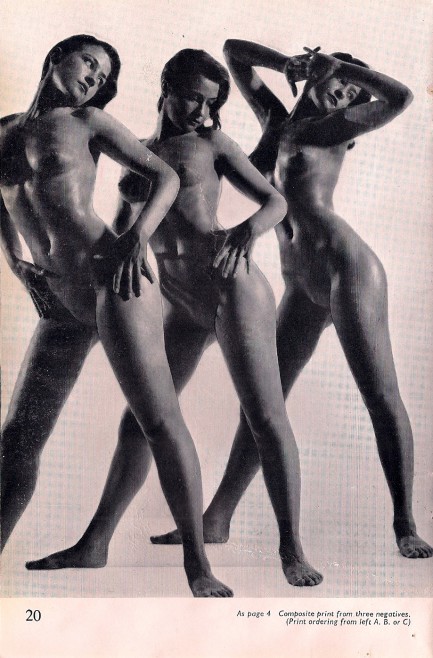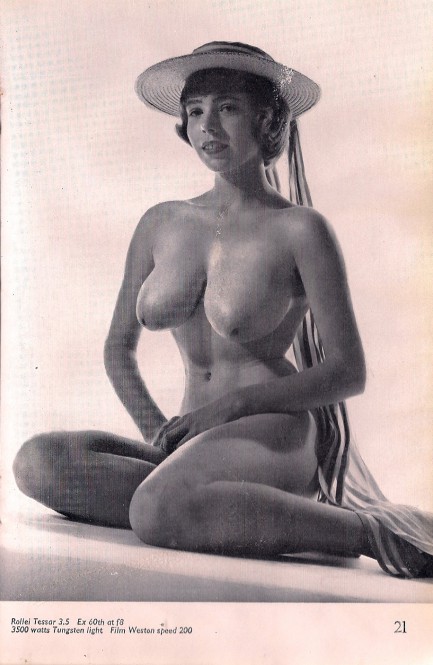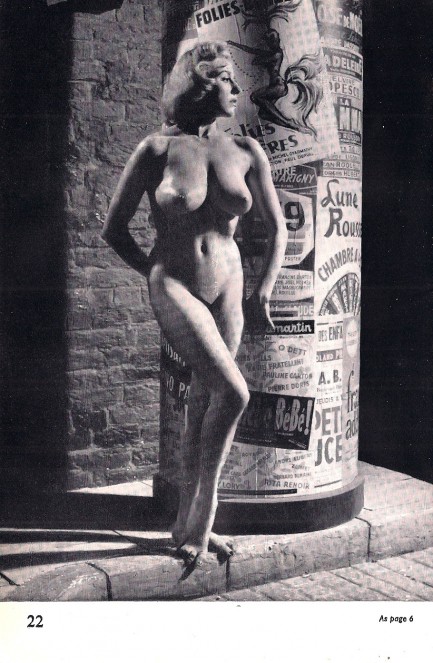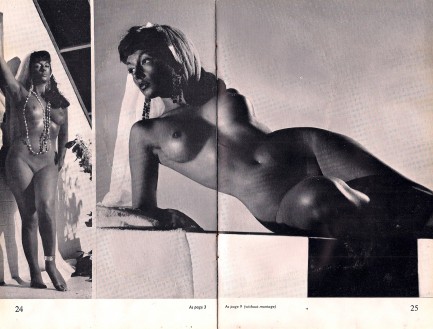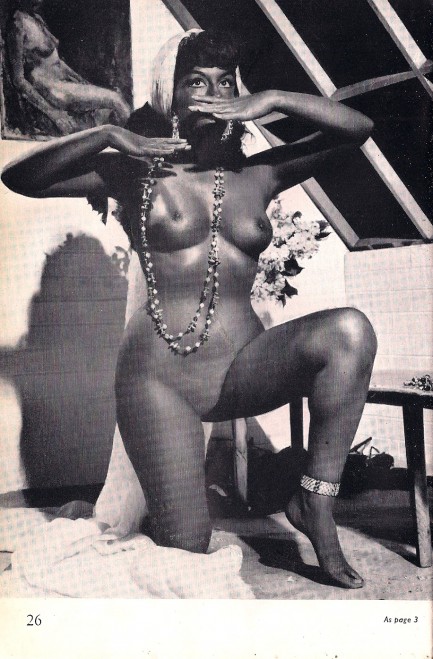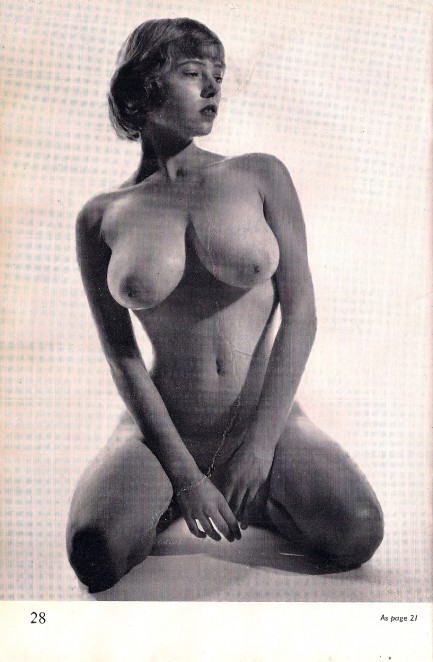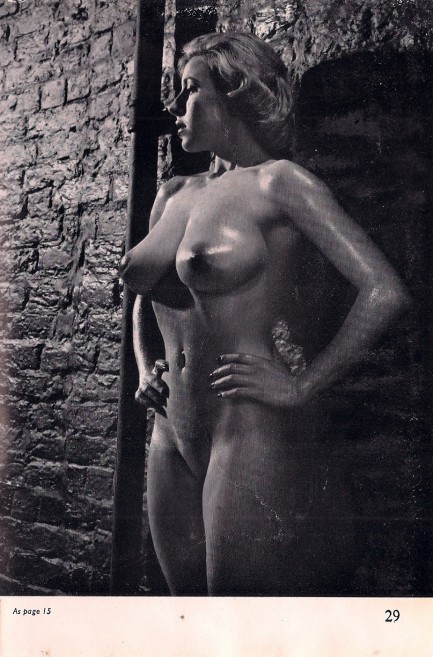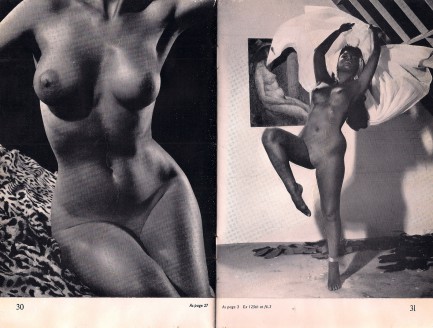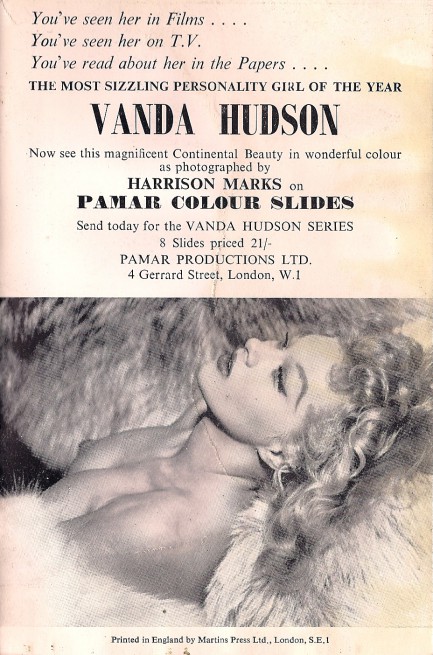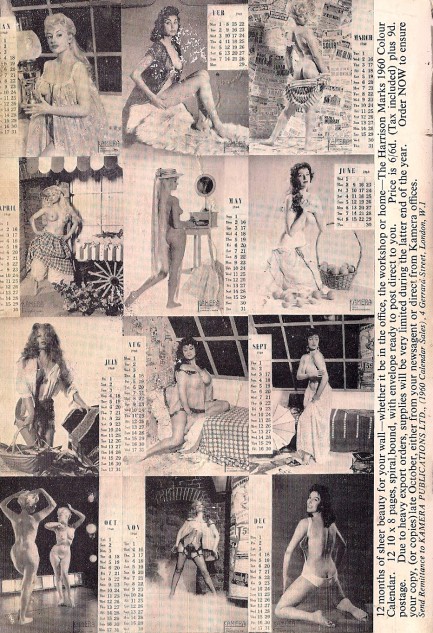 ---
Harrison Marks couldn't show everything, so he invited his readers to fill in the blanks.
You know, we rarely tell our friends we run a website. Experience has taught us not to. Those we tell usually comment upon the amount of nudity. Then we explain that Pulp Intl. is a historical site. We didn't invent the nudity—this is the perversion of your fathers and grandfathers. For some reason that never seems to deflect the criticism, but that's the way it goes. Anyway, here we go again into realms of historical smut with British photographer Harrison Marks and his famed erotic publication Kamera. The debut issue of this magazine sold over 150,000 copies, according to Marks' website, and the imprint ran for eleven years, from 1957 to 1968. The cover you see above is issue 80, with model Louise Worth, and we have a few interior scans below. You'll notice the pubes of the models have been disappeared into secret torture sites or something, but that was mandated by existing laws at the time the photos were made, and really, the allure of the shots is intact. There's plenty of material online about the life and death of Harrison Marks, so we don't have to go into more detail. We'll just add that to enjoy vintage pulp is to spend time drawing connections between that and film noir, sleaze literature, pin-up art, burlesque dancing, early erotic movies, and many other art forms. It's difficult to say when all those end and porn begins, but we know we haven't come close. Scans below.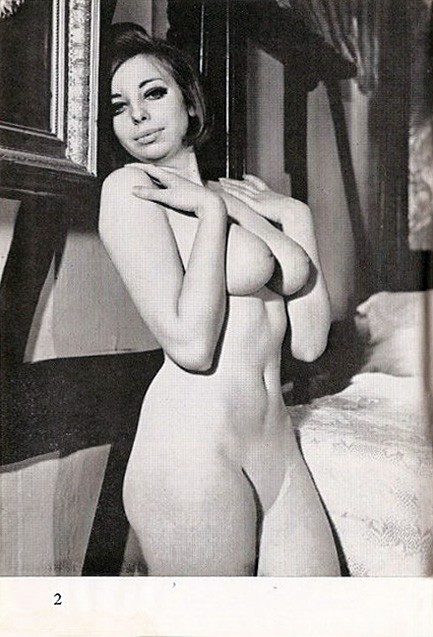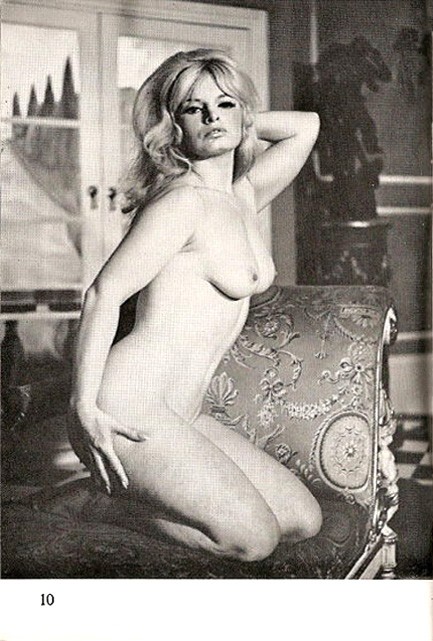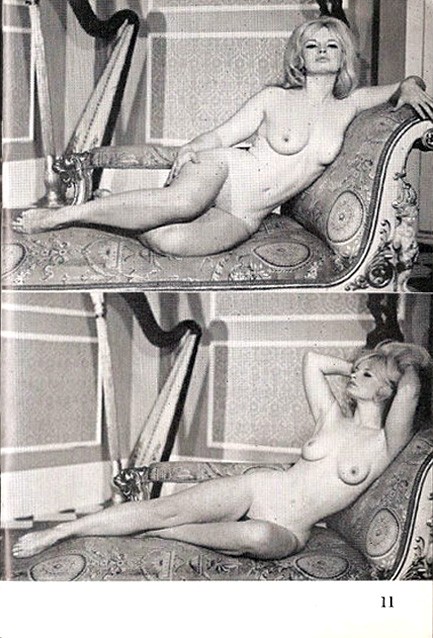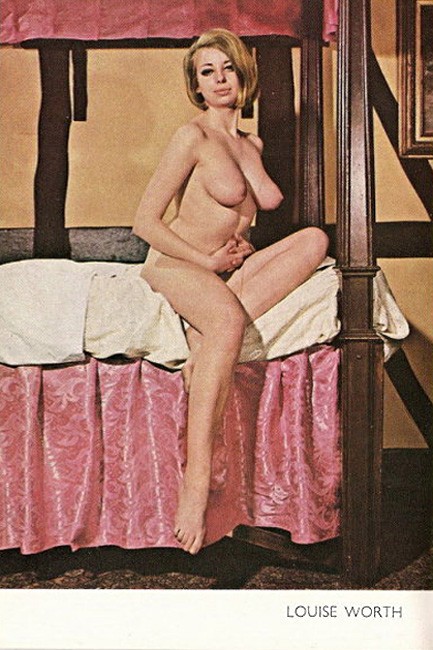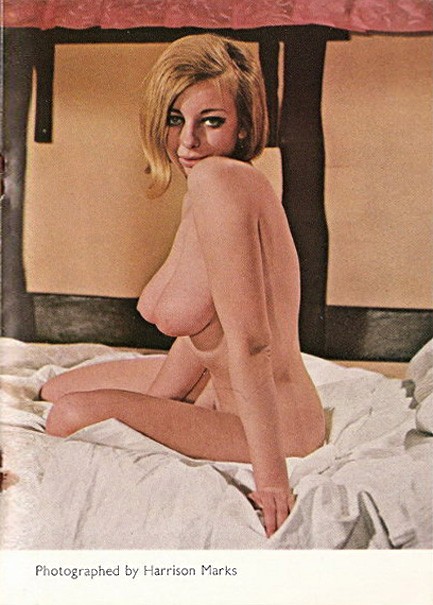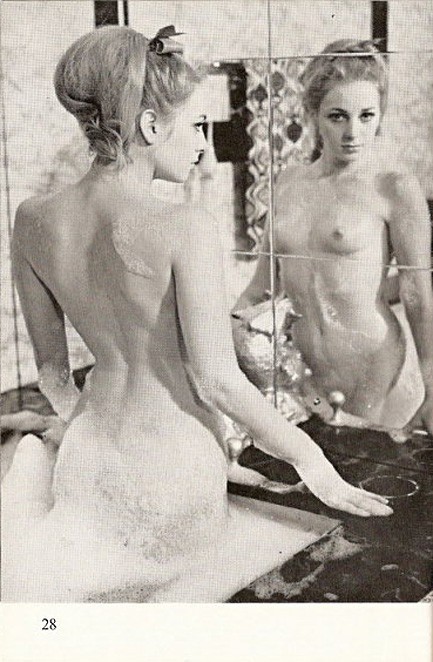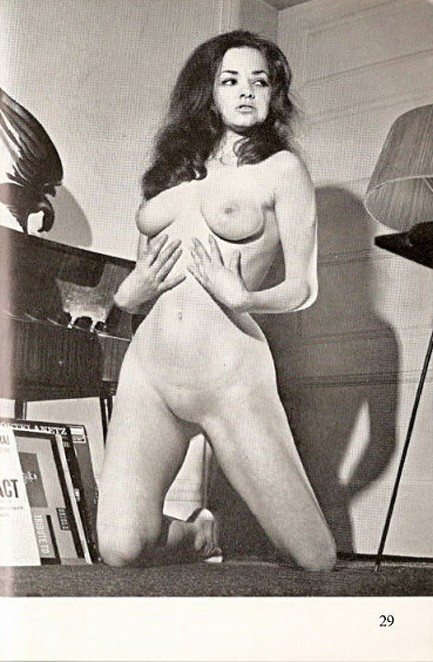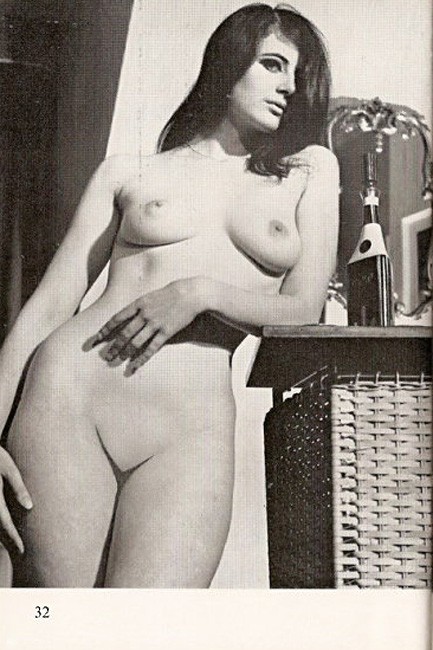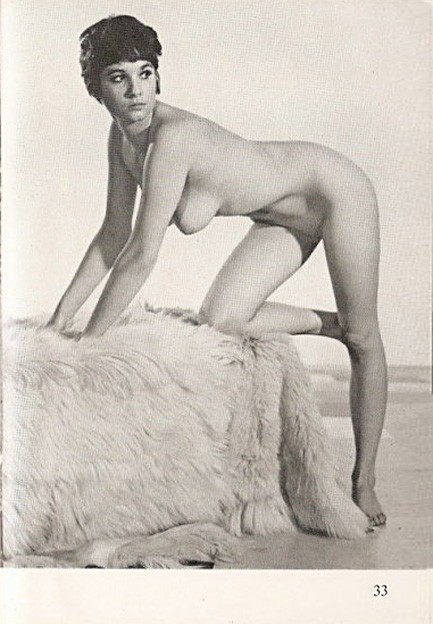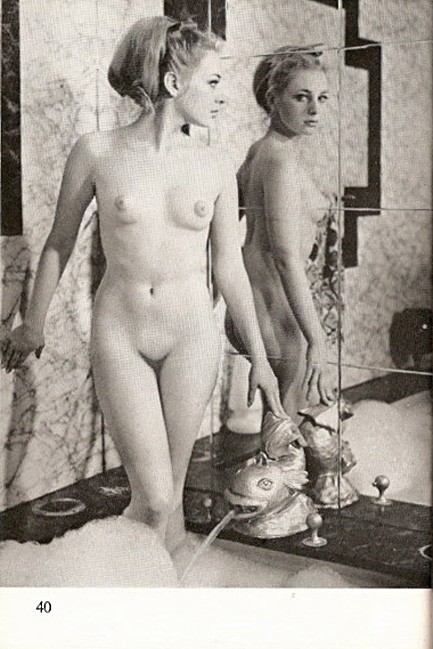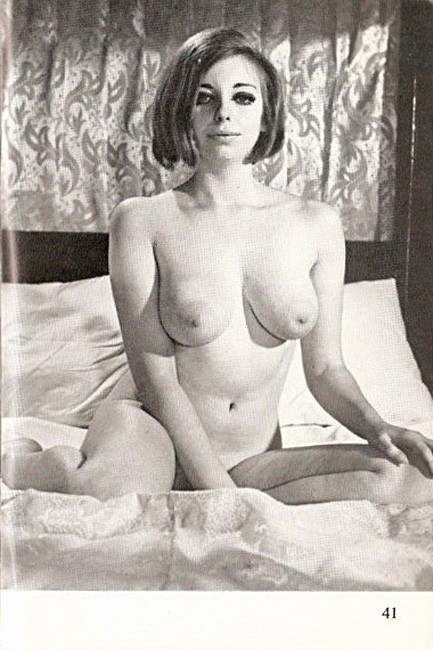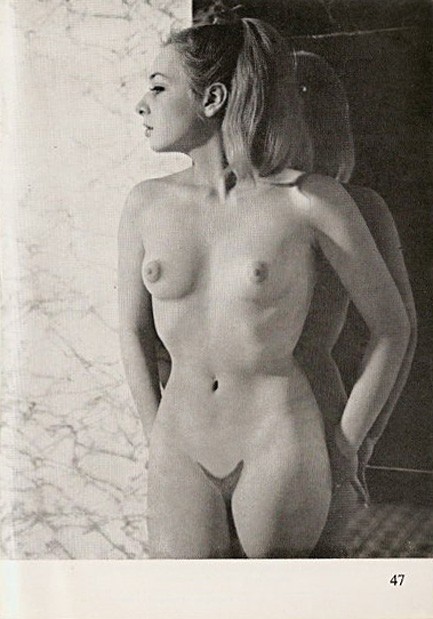 ---
She knows how to make love to a Kamera.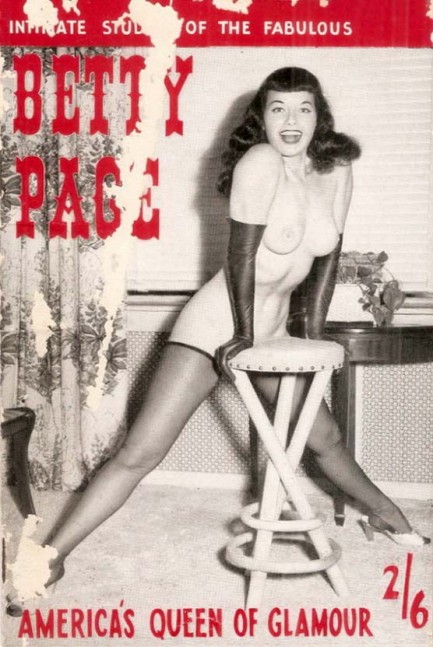 It's a proud moment finding new material on one of the world's most famous pin-up queens. This pocket-sized collection entitled Intimate Studies of the Fabulous Betty Page (name misspelled) was put out by Harrison Marks' London-based Kamera Publications, Ltd. in the late 1950s. We gather that a reprint was published in the 1990s. This is not that version. It's the original. We saw one go for $172.00 on an American auction site, but this one came from Hong Kong and cost less than one tenth that amount. We managed to score some other Kamera digests too, and we'll try to get some scans from those up at some point.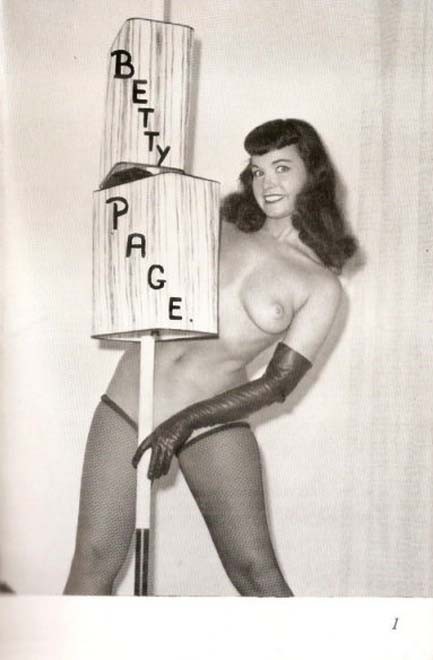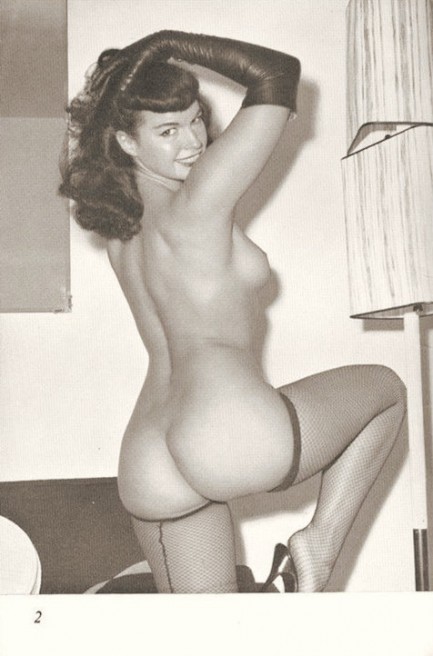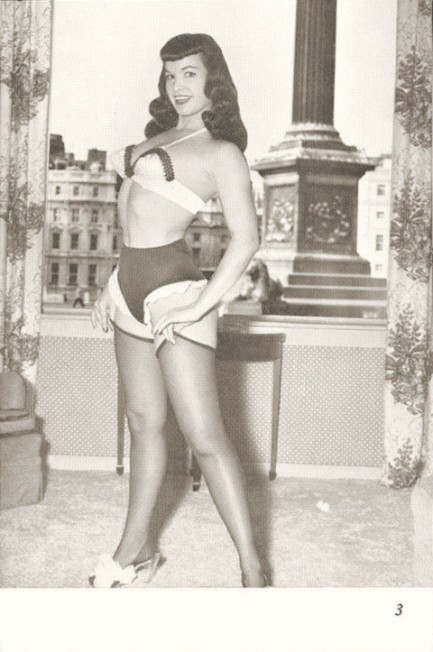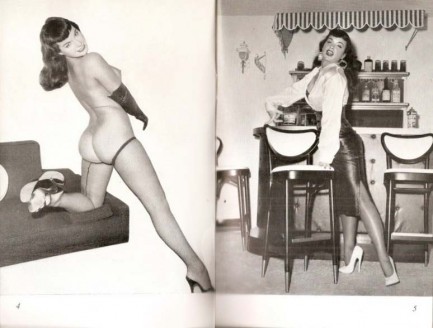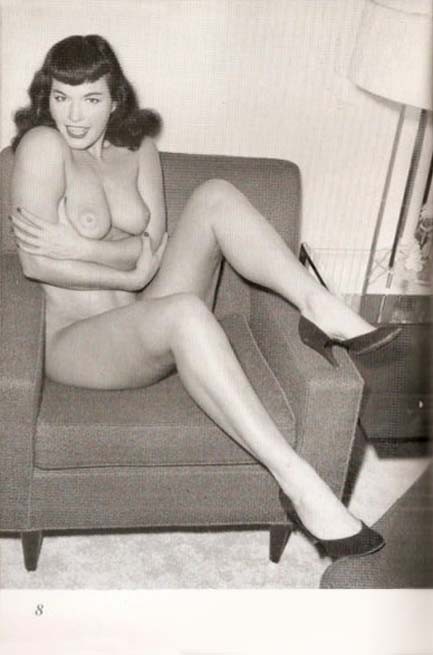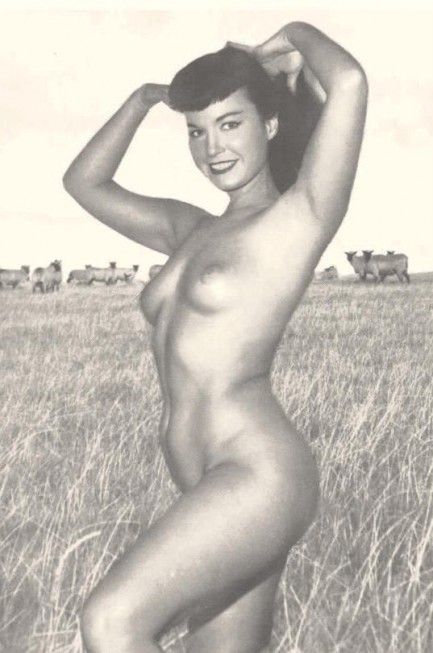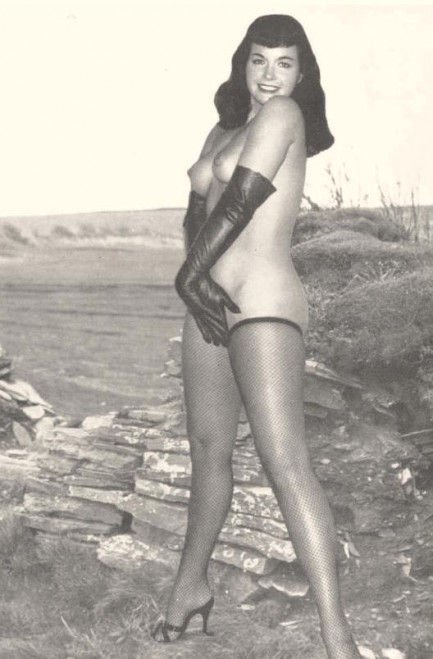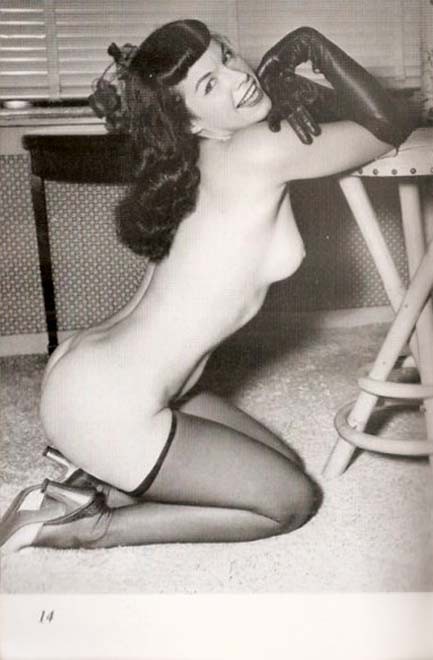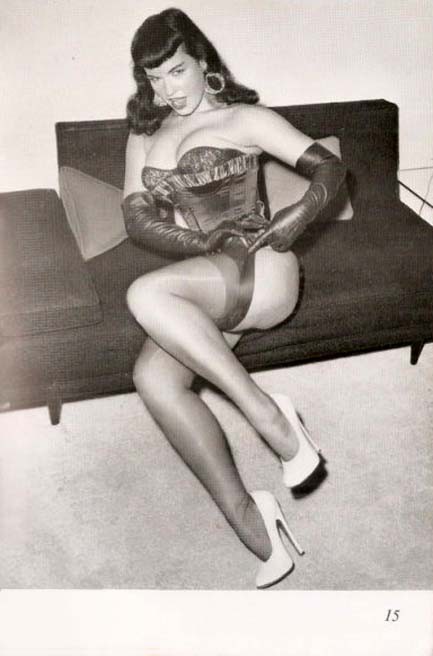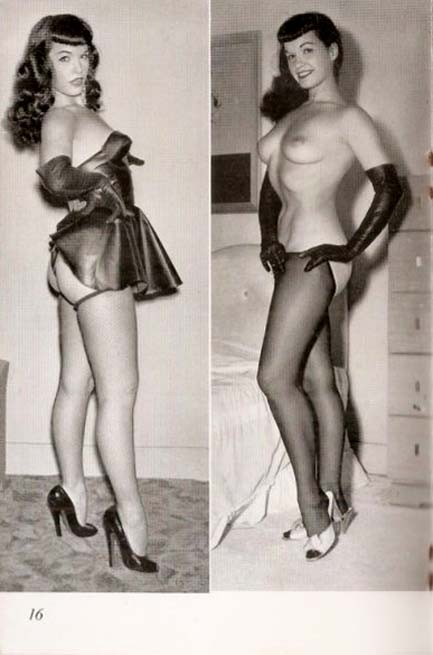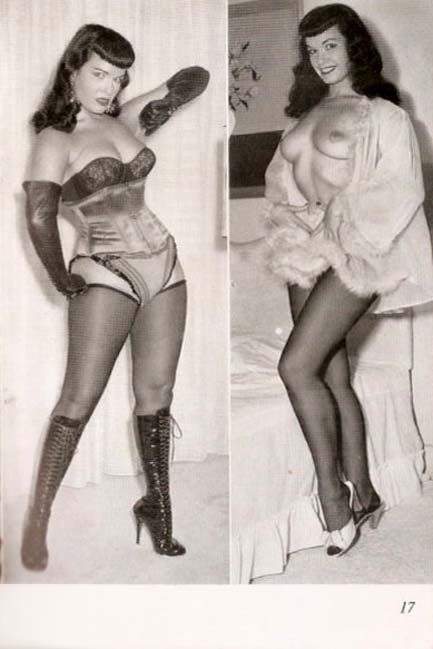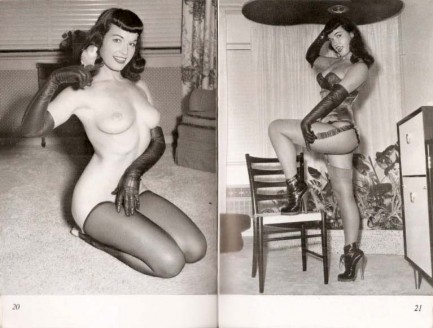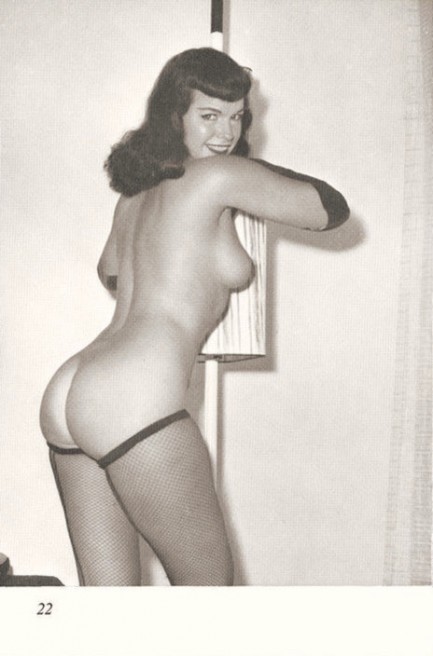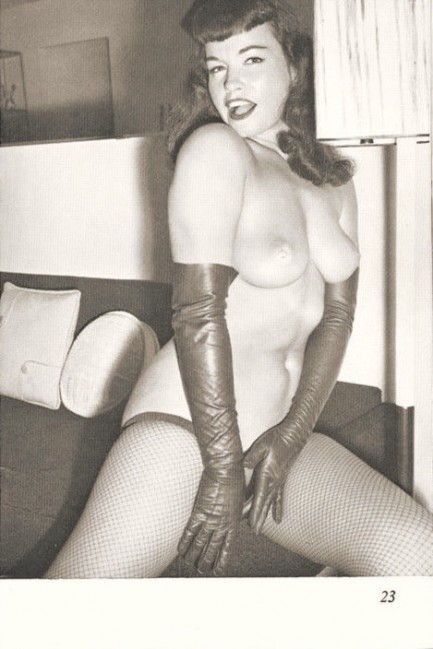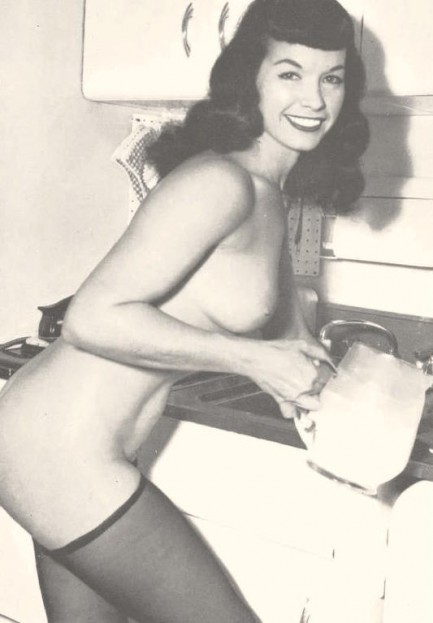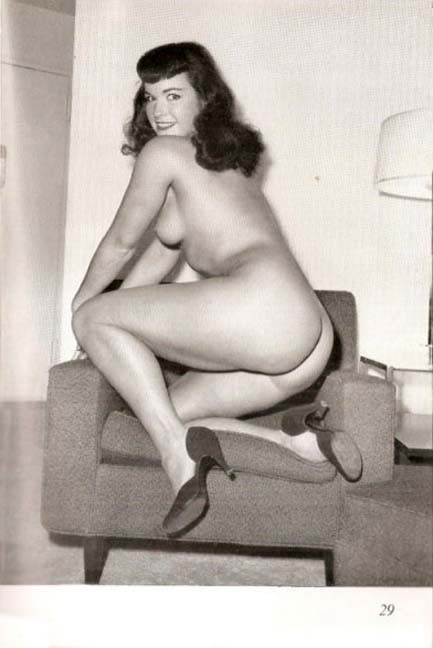 ---