I came up with it all by myself. Totally groovy, right?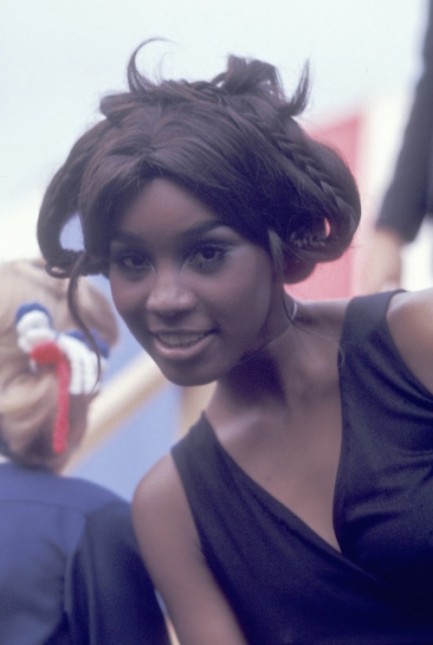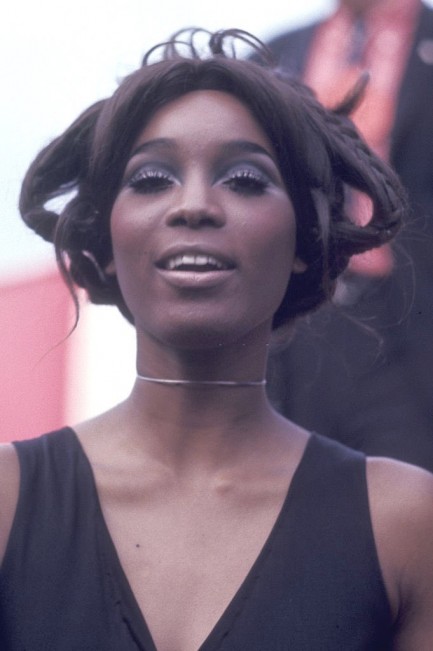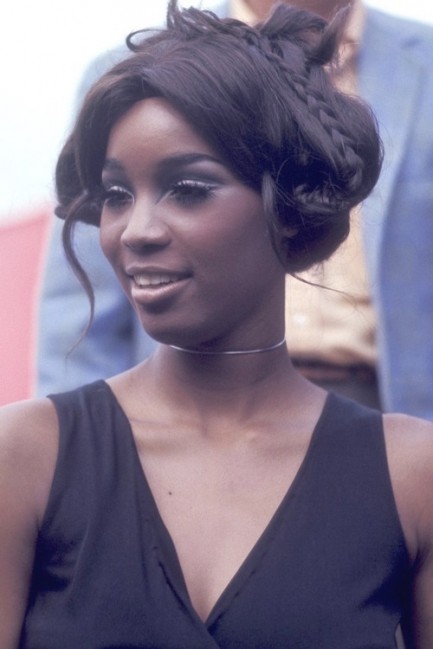 These shots show U.S. actress Teresa Graves today in 1970, and despite the fact that her bizarro hairdo makes her look counterculture, she was in Washington, D.C. attending the Honor America Day celebration. If you've never heard of Honor America Day, that's because it was a one-off, hastily cobbled together by then-president Richard Nixon, who was under pressure due to his decision to send U.S. troops into Cambodia during the Vietnam War, a move which precipitated a protest at Kent State University at which Ohio National Guard troops shot and killed students.
Graves was a minor television star at the time, a recurring guest on the show Rowan & Martin's Laugh-In, however she was a natural for the D.C. event because she had built her career partly by touring Southeast Asia as a singer with Bob Hope's USO show. She would eventually become a major star on the police drama Get Christie Love! By then she'd ditched the hairdo that looked like it picked up signals from space for something conventional, as you can see at this link. But whatever shape her hair took, she was quite beautiful.
---