On the Q.T. sees strippers everywhere.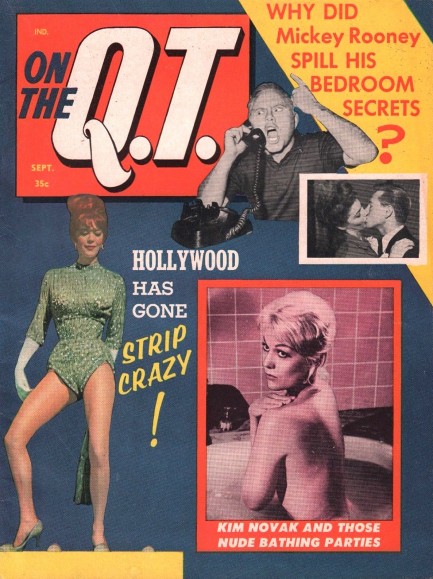 On the Q.T. asks on this September 1963 cover whether Hollywood has gone strip crazy, and they have a bit of a point, for once. In the previous year, more or less, movies that featured stripping as a major plot device included Natalie Wood's Gypsy Rose Lee biopic Gypsy, as well as A Cold Wind in August, Portrait of a Young Man, Girl in Trouble, Night of Evil, Satan in High Heels and The Stripper, with Joanne Woodward. There were possibly even more films, but you get the drift—Hollywood had indeed discovered strippers and had begun featuring them to titillating effect. But while some of the films were more serious and racy than others, none actually showed any naughty bits, despite the breathlessness of On the Q.T.'s reporting.
Other countries, notably France, had already unveiled the human form in cinema, but the first true nude scene in a mainstream American motion picture (excepting the pre-Code films of early Hollywood) came in Sidney Lumet's 1964 drama The Pawnbroker when both Linda Geiser and African-American actress Thelma Oliver bared their torsos. Interestingly, the nudity barrier probably would have been breached in 1962 by Marilyn Monroe, who filmed a semi-nude pool frolick in Something's Got To Give. But the production was scrapped, so we'll never know whether the scenes would have been released as originally shot. Thus two obscure actresses take the prize, and from that point forward Hollywood's floodgates were open.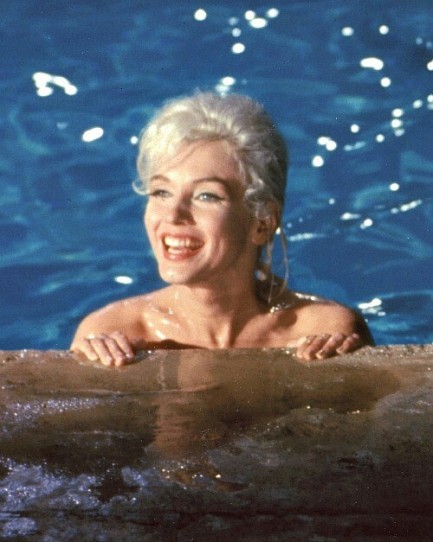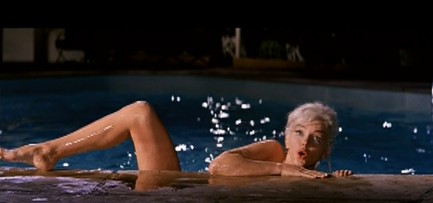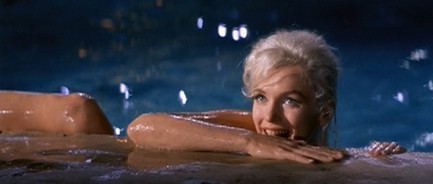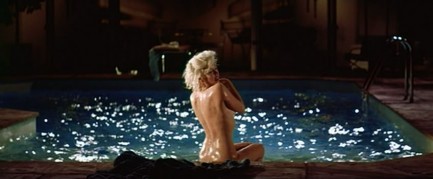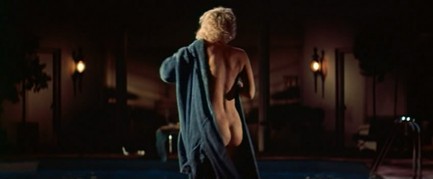 ---