When the lights go down the stars come out.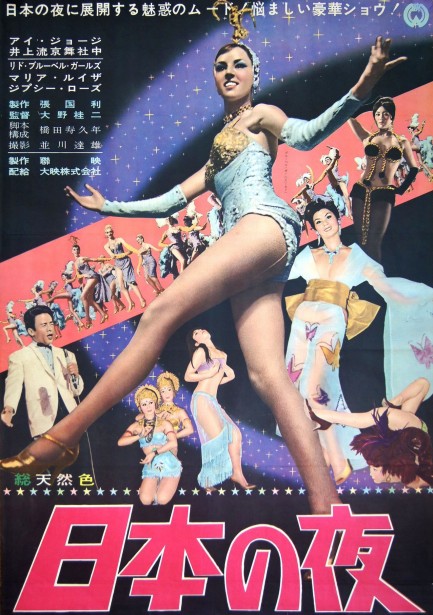 This beautiful poster with a statuesque dancer front and center was made to promote a documentary on burlesque, a Japan-only release with no western distribution or title, called 日本の夜, which basically would translate as "Japanese Nights." The central figure is Gypsy Rose Lee, and the movie was filmed in 1962 by Keiji Oono—not in Japan, but rather largely at Le Lido de Paris, home of the legendary Bluebell Girls. Le Lido still exists, though it's moved from its original 1946 location. If it's anything like the poster, with singers and geishas and glittering comet trails, we'll be visiting on our next trip to Paris.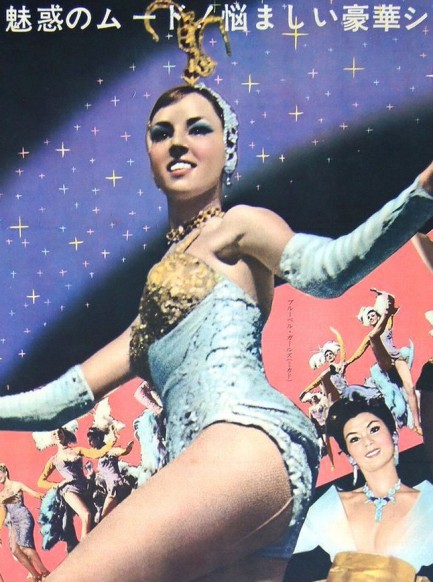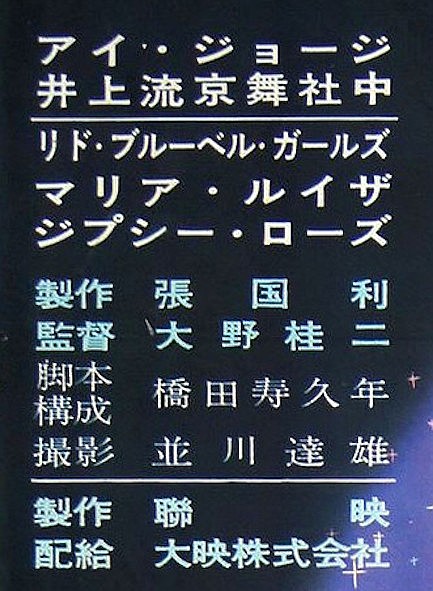 ---
Ekberg as a stripper is a dream come true but she brings a nightmare with her.

Based on a 1949 novel of the same name by Frederic Brown, Screaming Mimi stars Anita Ekberg as a traumatized burlesque dancer who can't shake the memory of being attacked by a knife-wielding maniac. She's committed to a mental institution, where her psychiatrist promptly falls in love with her and helps her escape and create a new identity. Now dancing at a club in Laguna Beach, California, she's the hottest draw in the area and her former doctor is her lover and protector, but also smothers and dominates her. Can the anonymity last? Of course not.
Enter stage right an entitled horndog who won't take no for an answer. After Ekberg survives another knife attack, the new man in her life—who's also a reporter—has all the justification he needs to trail poor Anita
everywhere she goes, as the doctor meanwhile tries to protect her fake identity and keep her and the reporter from falling into bed together. Chances of success? Probably not very good.
Screaming Mimi is an interesting noir—it was fertile enough to serve as inspiration for Dario Argento's L'uccello dalle piume di cristallo, aka The Bird with the Crystal Plumage—but its b-movie budget really shows and we think Philip Carey is miscast as the reporter/hero. Carey has no charm at all in this, which renders Ekberg's interest in him unbelievable. But his performance will be a treat for patrons of the Noir City fest—most will probably remember him from his twenty-four-year stint as the repulsive Asa Buchanan on the soap opera One Life To Live.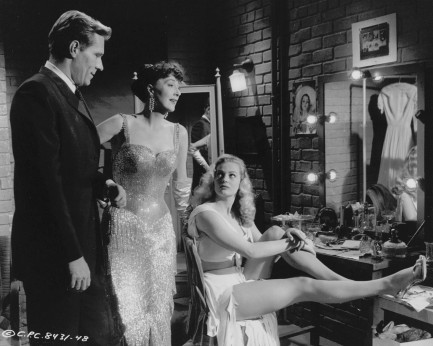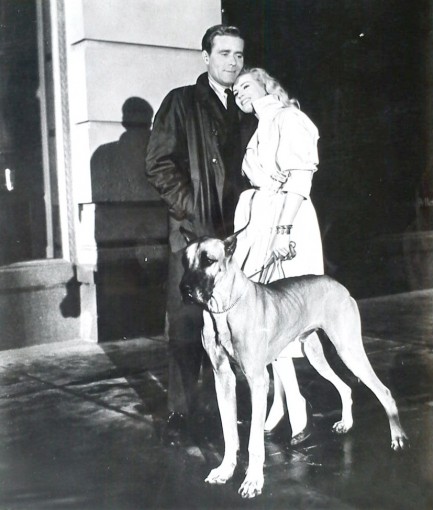 ---
On the Q.T. sees strippers everywhere.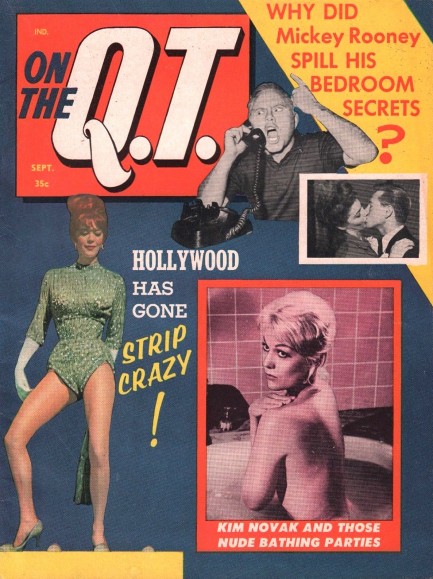 On the Q.T. asks on this September 1963 cover whether Hollywood has gone strip crazy, and they have a bit of a point, for once. In the previous year, more or less, movies that featured stripping as a major plot device included Natalie Wood's Gypsy Rose Lee biopic Gypsy, as well as A Cold Wind in August, Portrait of a Young Man, Girl in Trouble, Night of Evil, Satan in High Heels and The Stripper, with Joanne Woodward. There were possibly even more films, but you get the drift—Hollywood had indeed discovered strippers and had begun featuring them to titillating effect. But while some of the films were more serious and racy than others, none actually showed any naughty bits, despite the breathlessness of On the Q.T.'s reporting.
Other countries, notably France, had already unveiled the human form in cinema, but the first true nude scene in a mainstream American motion picture (excepting the pre-Code films of early Hollywood) came in Sidney Lumet's 1964 drama The Pawnbroker when both Linda Geiser and African-American actress Thelma Oliver bared their torsos. Interestingly, the nudity barrier probably would have been breached in 1962 by Marilyn Monroe, who filmed a semi-nude pool frolick in Something's Got To Give. But the production was scrapped, so we'll never know whether the scenes would have been released as originally shot. Thus two obscure actresses take the prize, and from that point forward Hollywood's floodgates were open.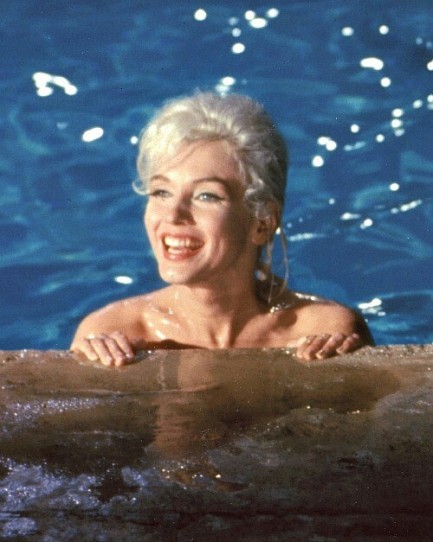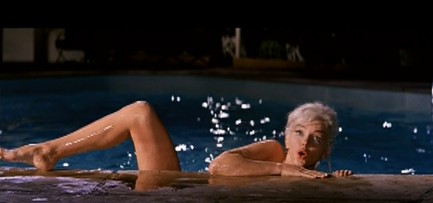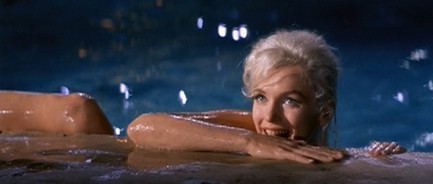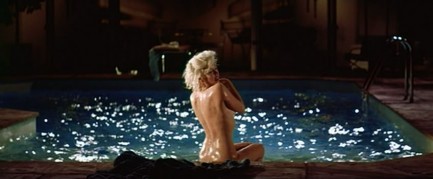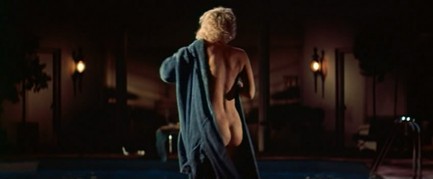 ---