So, this will shock you—I can tell you it shocked me—but I realized I've wanted to shoot you since our very first date.
Marian Marsh was born in what is now Trinidad and Tobago, but which was at the time of her birth part of the British West Indies. She started life as Violet Krauth, but for Hollywood changed her name. She appeared in such films as The Road to Singapore, Crime and Punishment, In Spite of Danger, Murder by Invitation, and the horror classic The Black Room. All worthy achievements, and she also founded a nonprofit called Desert Beautiful, which had a mission to preserve the environment of Palm Desert, California, where she lived after retirement. The organization lasted for about fifty years, which is quite good for a nonprofit. The above photo, made back when she was interested only in murder, is from the 1931 drama Five Star Final.


---
Marian Marsh makes a vision in sepia.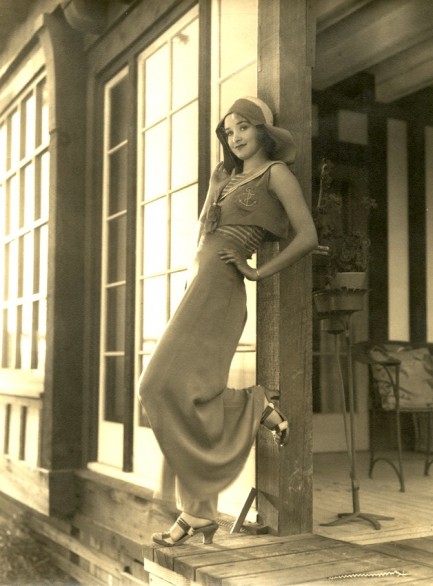 This photo of Trinidad born actress Marian Marsh, née Violet Ethelred Krauth, has no year, but we know Irving Lippman shot it as a promo for Warner Bros. Since she was signed by Warner in 1930 and left in 1932, that at least gives us a range. It's a great image, and Marsh is wearing an absolutely killer outfit.
---