One great photo. Triple the back pain.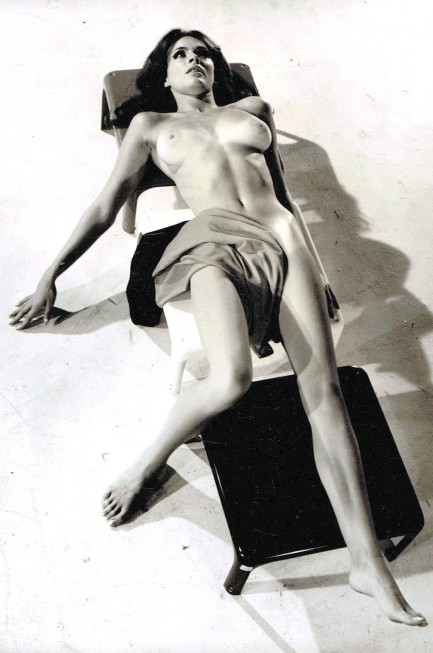 We recently saw German actress Marlies Draeger stylishly garbed in a green jacket-dress, and here in a beautiful black and white promo image she gives her all, not because she's nude—though that too—but because she's recumbent across three metal tables that look like sheer hell on her sacroiliac. What resulted is a great shot, though we wouldn't be surprised if afterward she sent a stack of chiropractor bills to her agent. Speaking of sending, this was sent to us by Pulp Intl. reader Herman, who's been of great help in the past with model identifications. No date on this, but figure around the same time as the other image—say 1968.
---
Not quite a jacket, but not quite a dress.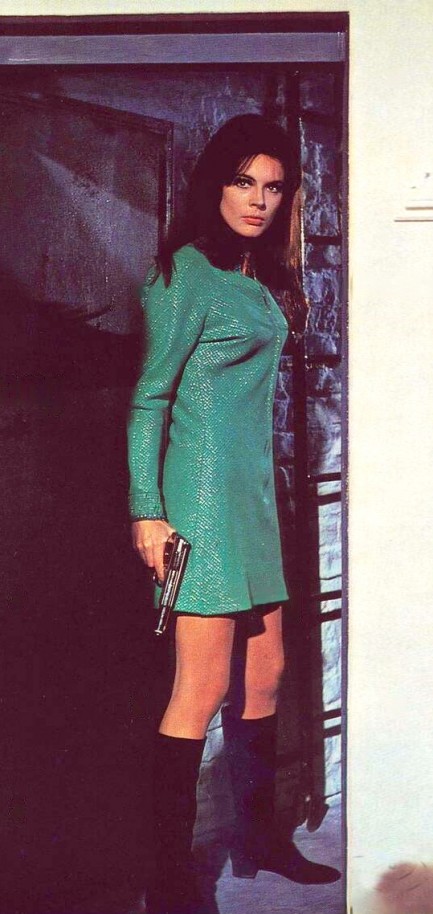 We were thinking shirt-dress when we first saw this promo image of German actress Marlies Draeger (or Dräger if you prefer), but it isn't really a shirt. It's more like a jacket. So we looked up shirt-jacket and were surprised to learn they exist, but they're called jacket-dresses, and they prove that there's no niche of women's fashion that hasn't been filled. Draeger/Dräger is wearing hers in a shot made for her 1968 thriller Dynamit in grüner Seide, known in English as Death and Diamonds, and she looks amazing.
---