Whatever it is that girl put a spell on me.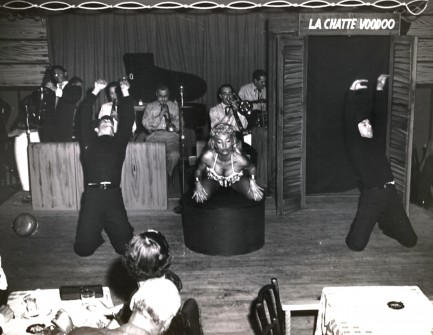 Yes, we know. We've mixed and matched Jimi Hendrix. The line about putting a spell on him is actually from "Purple Haze" not "Voodoo Chile." Doesn't matter. It fits. Above, returning for yet another engagement at Pulp Intl., is legendary burlesque dancer Lilly Christine, aka The Cat Girl. These shots were made, as were the last we shared, at the 500 Club in New Orleans, where she performed regularly. In the final one, in case it isn't clear, she's drinking or pretending to drink out of a gourd. After which... maybe she spit liquid all over herself to make her skin all slippery and gleaming. Not that something like that would turn us on. But it would some people.
In any case, these photos are interesting not only for Christine's outfit and gyrations, but because they show a bit of the crowd, and the presence of two female heads gives an indication of how co-ed burlesque shows were back in the day. Women wanted to see erotic spectacles too, and we can only imagine they left highly impressed. The guys, meanwhile, we're sure left highly inspired. And when those two reactions meet! Sparks fly in the coital bed. That's what burlesque is all about. Yes, it's an art form, but it's an art form designed to give you a boner. Don't let anyone tell you differently. See plenty more burlesque imagery here.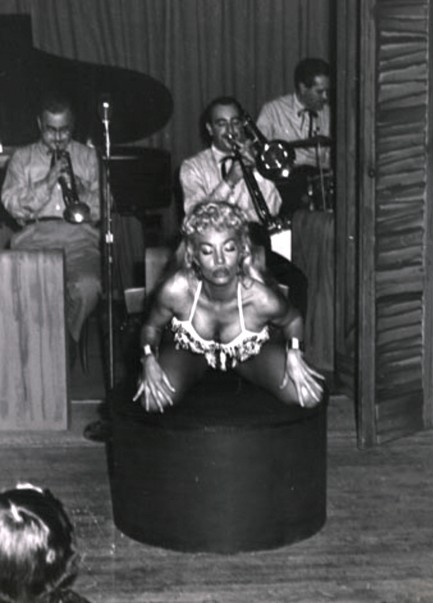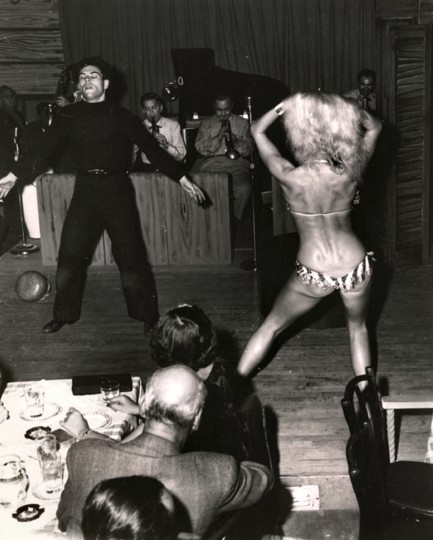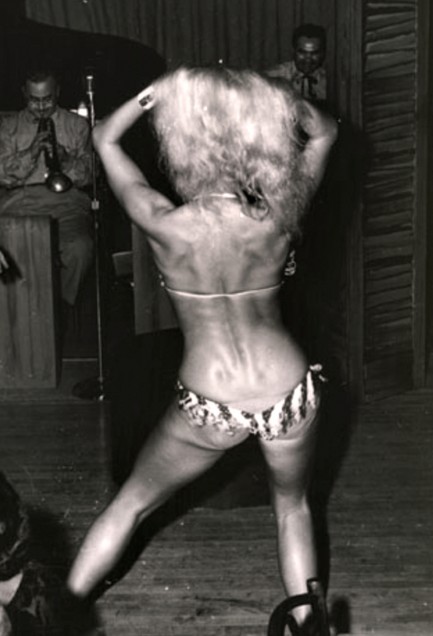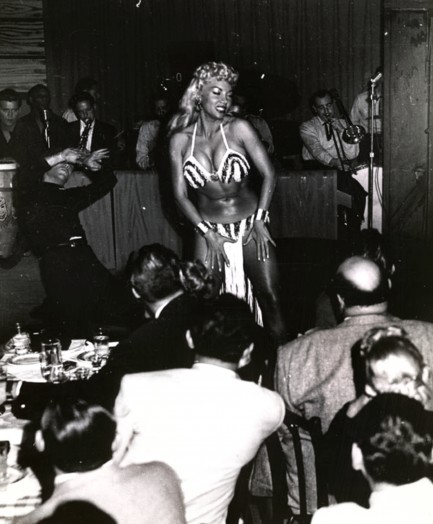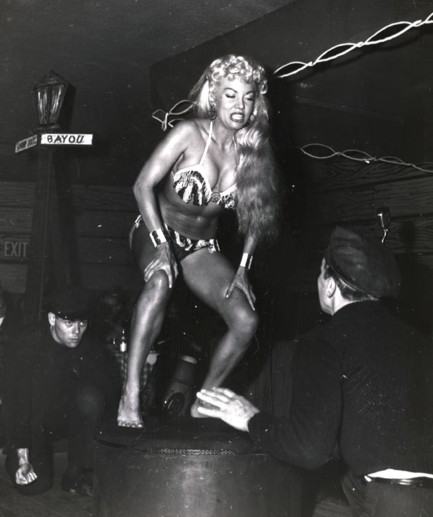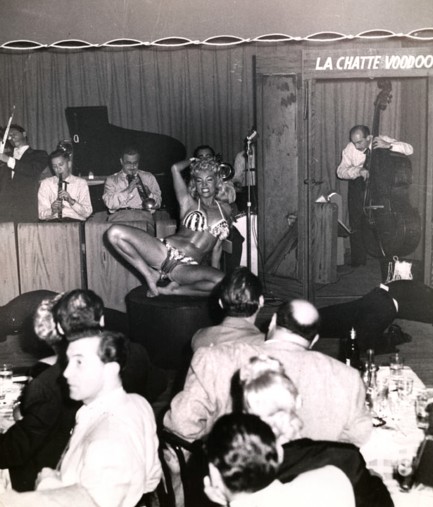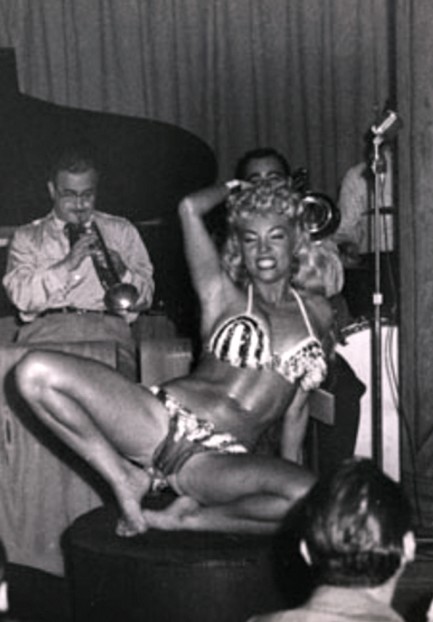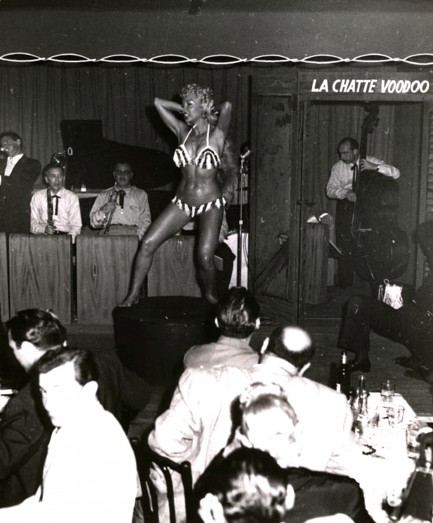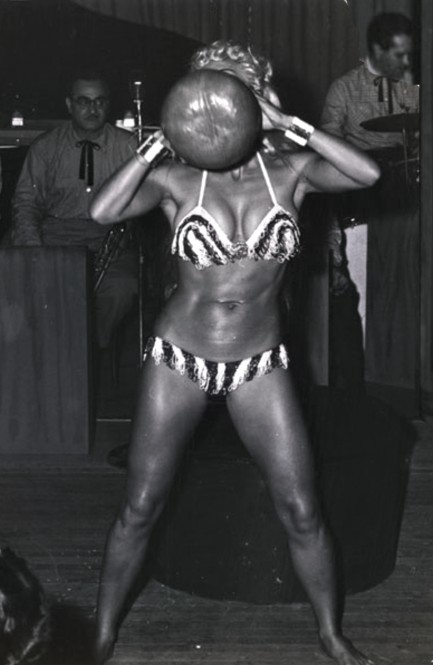 ---