Whatever it is that girl put a spell on me.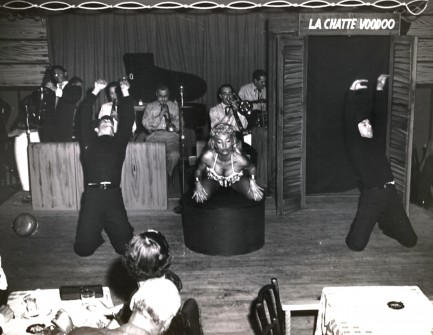 Yes, we know. We've mixed and matched Jimi Hendrix. The line about putting a spell on him is actually from "Purple Haze" not "Voodoo Chile." Doesn't matter. It fits. Above, returning for yet another engagement at Pulp Intl., is legendary burlesque dancer Lilly Christine, aka The Cat Girl. These shots were made, as were the last we shared, at the 500 Club in New Orleans, where she performed regularly. In the final one, in case it isn't clear, she's drinking or pretending to drink out of a gourd. After which... maybe she spit liquid all over herself to make her skin all slippery and gleaming. Not that something like that would turn us on. But it would some people.
In any case, these photos are interesting not only for Christine's outfit and gyrations, but because they show a bit of the crowd, and the presence of two female heads gives an indication of how co-ed burlesque shows were back in the day. Women wanted to see erotic spectacles too, and we can only imagine they left highly impressed. The guys, meanwhile, we're sure left highly inspired. And when those two reactions meet! Sparks fly in the coital bed. That's what burlesque is all about. Yes, it's an art form, but it's an art form designed to give you a boner. Don't let anyone tell you differently. See plenty more burlesque imagery here.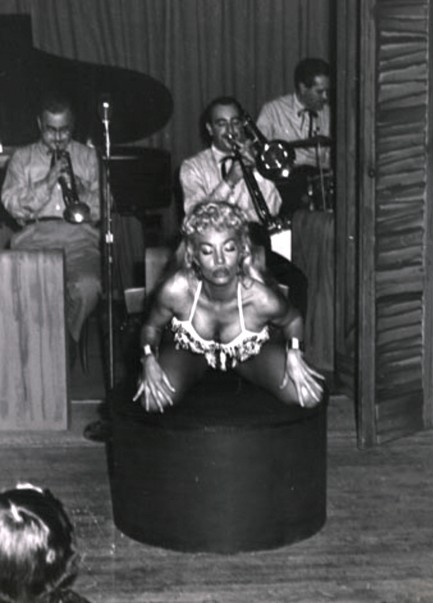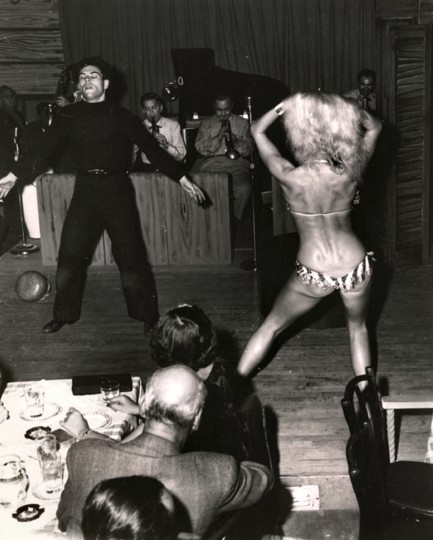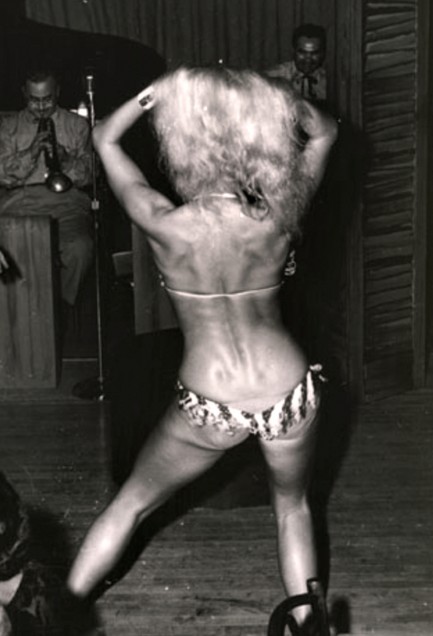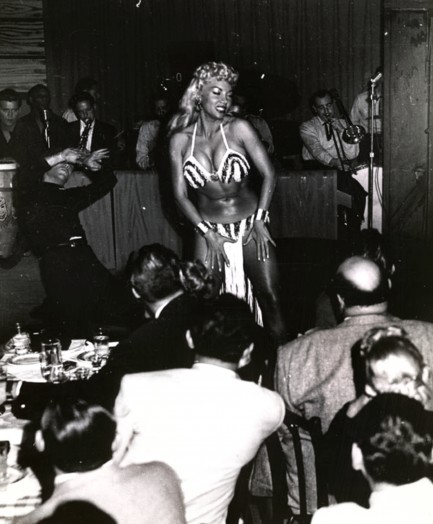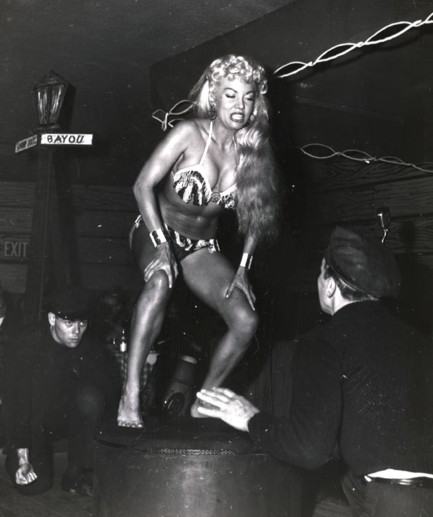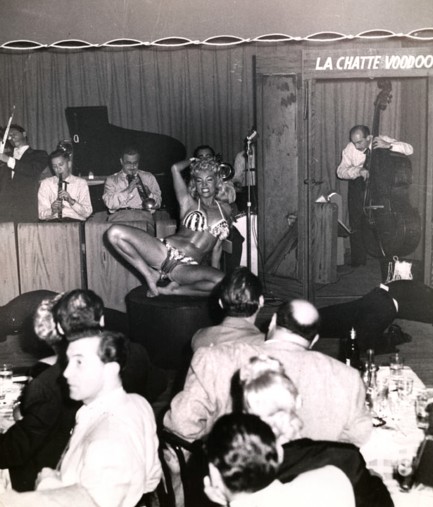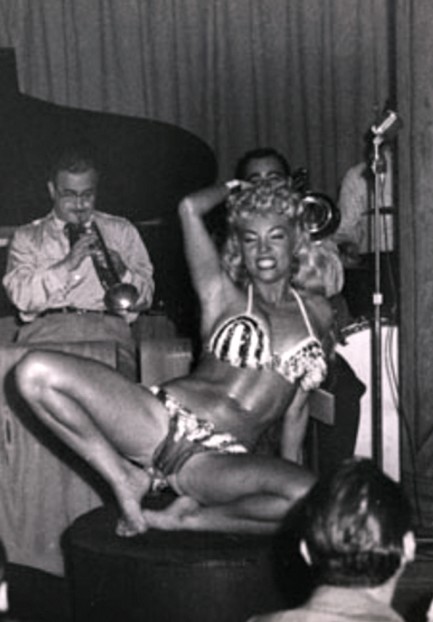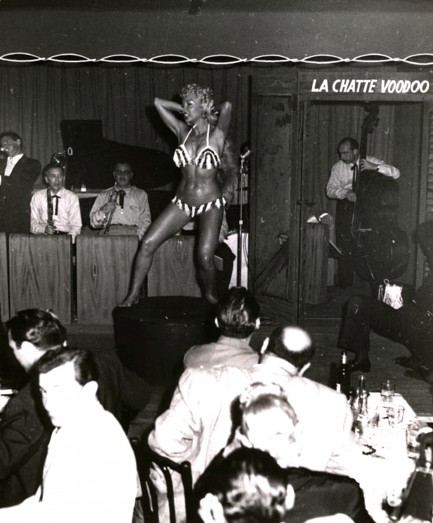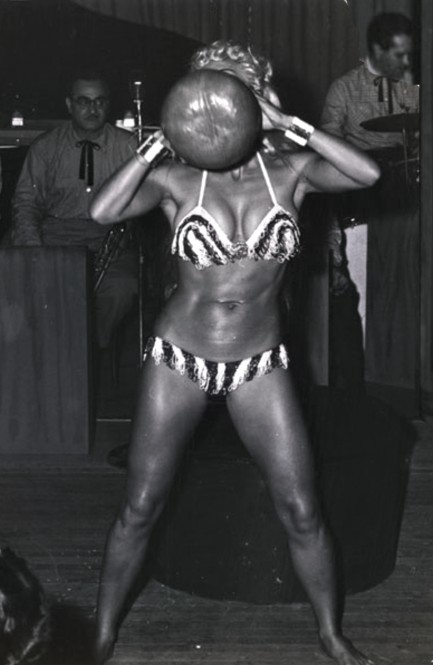 ---
They didn't think it was funny in Oklahoma.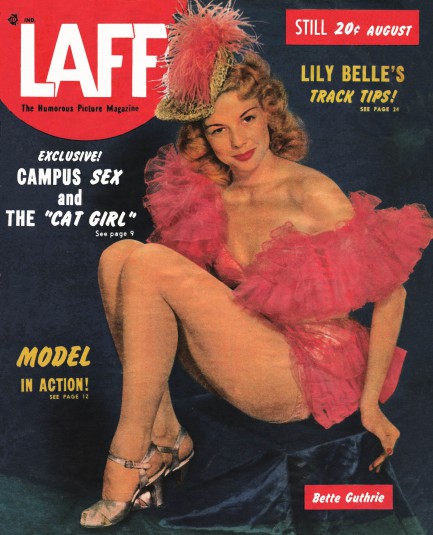 This issue of Laff from this month in 1949 contains a rather amusing story about burlesque queen Lilly Christine being censored from University of Oklahoma campus newspaper Covered Wagon by scandalized administrators. Seems members of the newspaper staff had been in New Orleans the previous year for the Sugar Bowl and had caught Christine in residency at the 500 Club. When later she toured through Oklahoma City the newspaper staff arranged a trip to see her, and that led to the quite logical idea of working up a story about her—which was when administrators stepped in to nix the plan. Christine saw a chance for free publicity and proceeded to appear at the campus health clinic seeking a chest x-ray. You couldn't make this stuff up. After a bit of runaround she was refused. Meanwhile newspaper staff were seething over their unceremonious shackling—they saw it as a free speech issue, while the greyhairs saw it as a morals issue. The editor declared that there would be no more issues of Covered Wagon, but that's when one of OU's frats quickly ran off a scab issue of the paper to prove the point that Covered Wagon staffers were replaceable. Leave it to a bunch of entitled Greeks to side with the establishment, right? Checkmated, the editor and several loyalists quit. Meanwhile, Lilly Christine had long since minced on her merry way, no doubt accustomed to leaving a bit of chaos in her wake. See more Christine at this link (and elsewhere in the site if you search).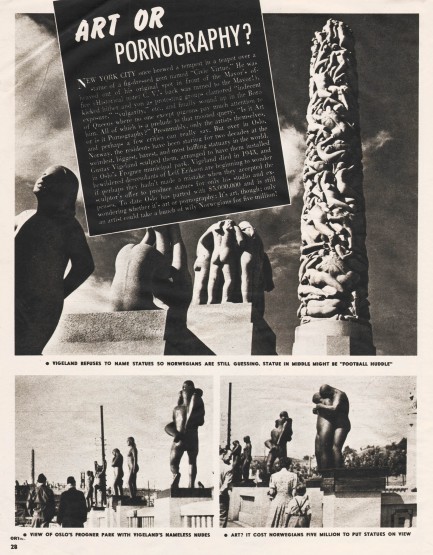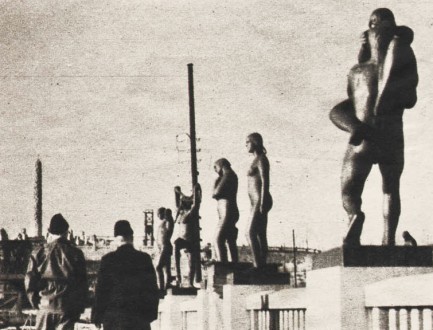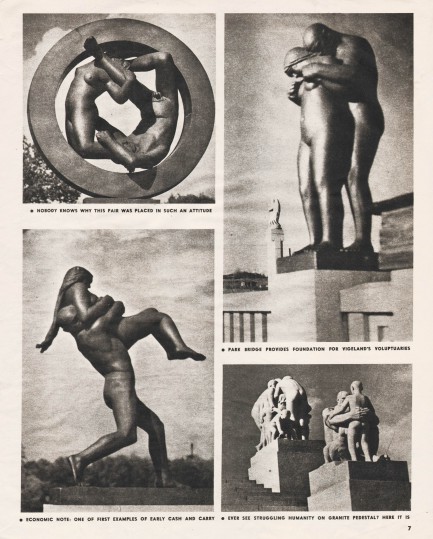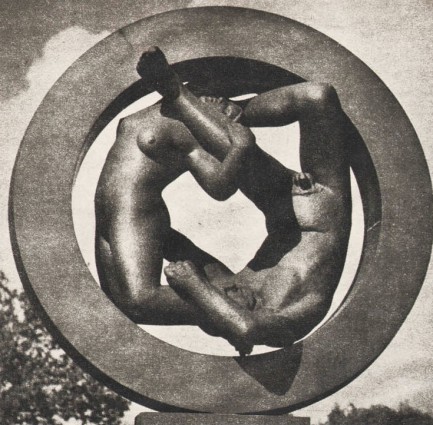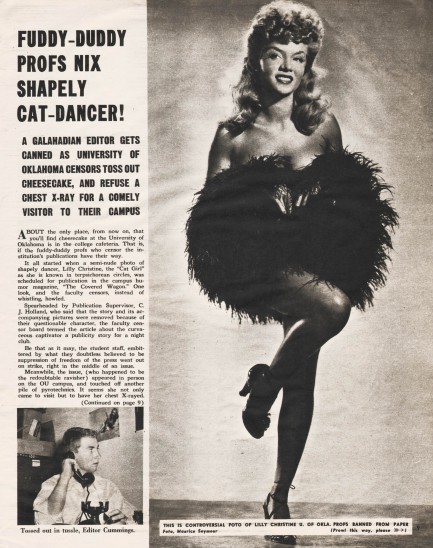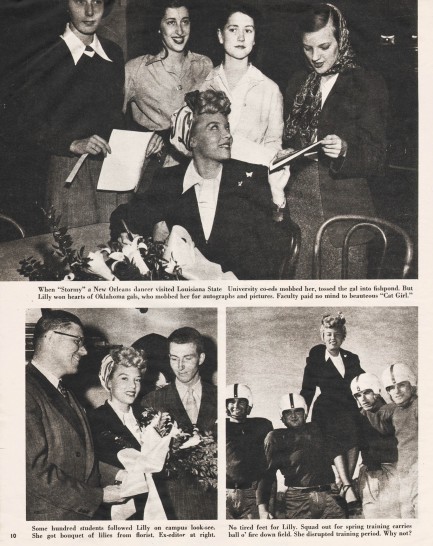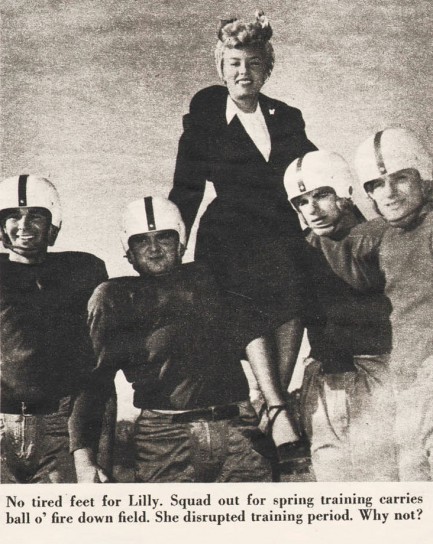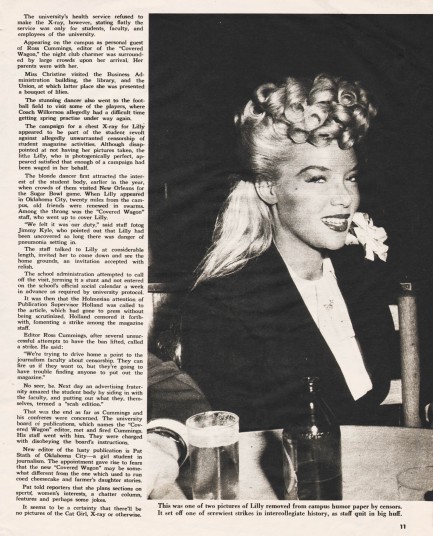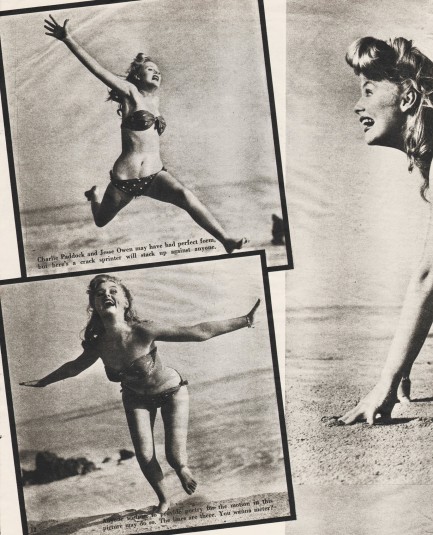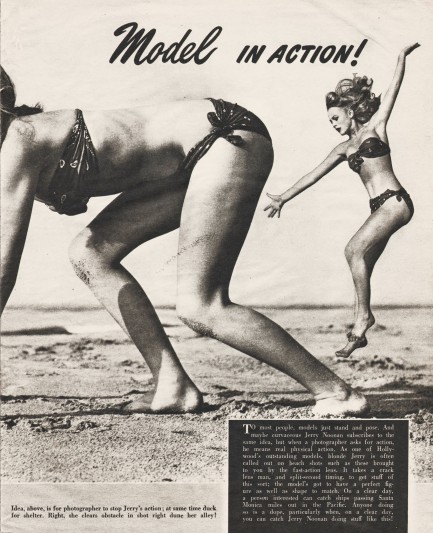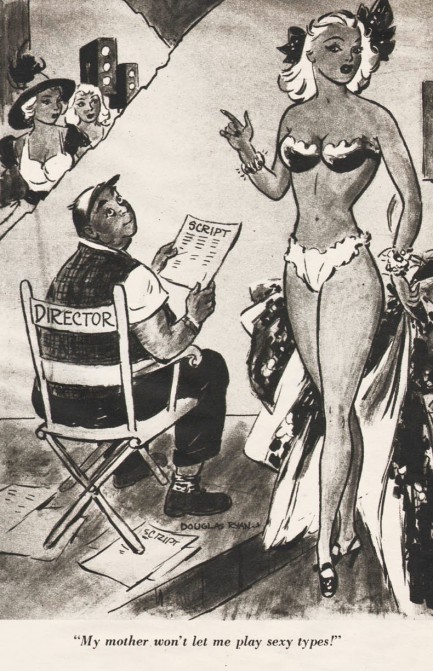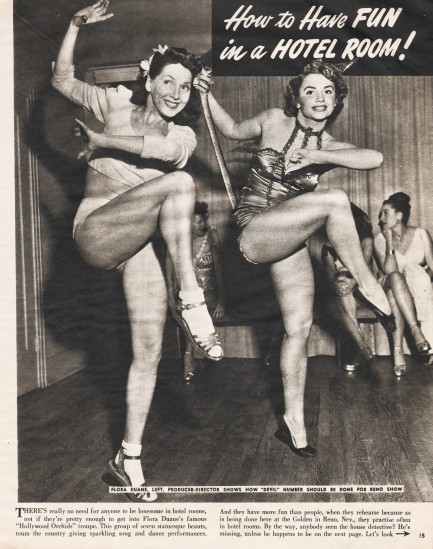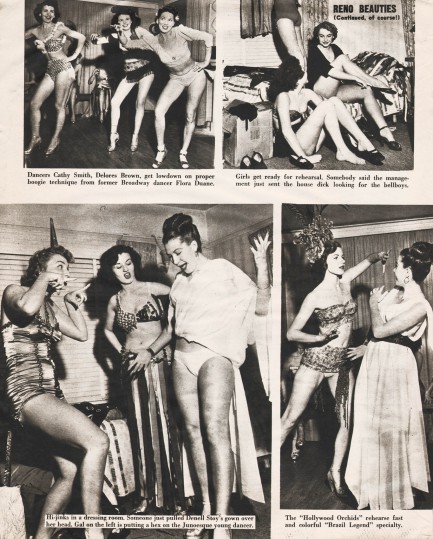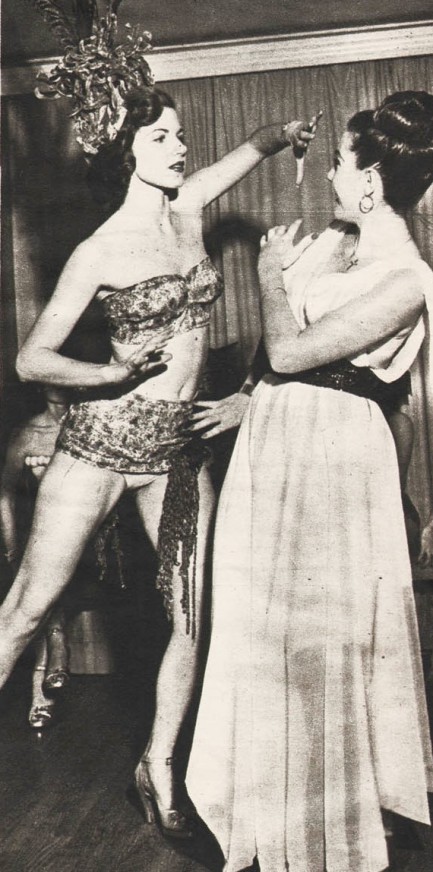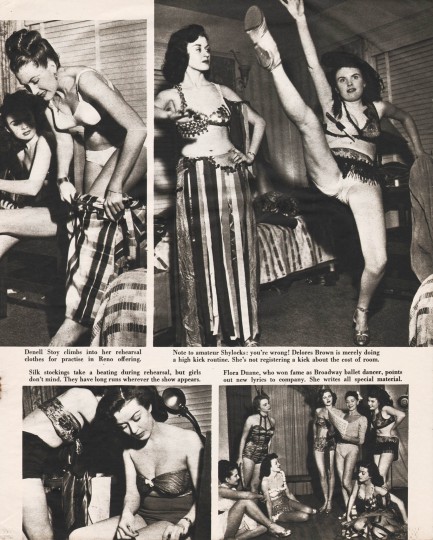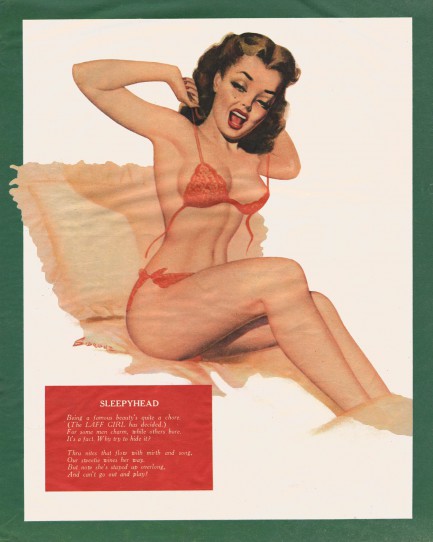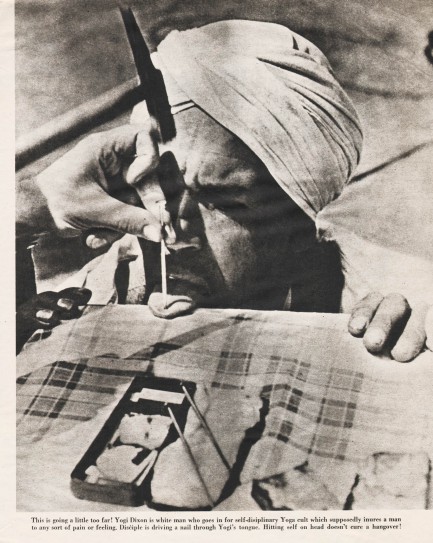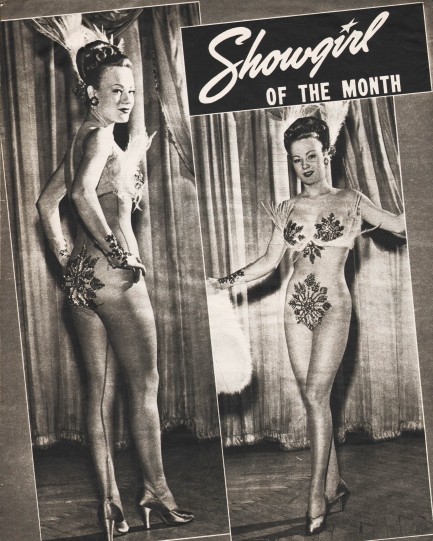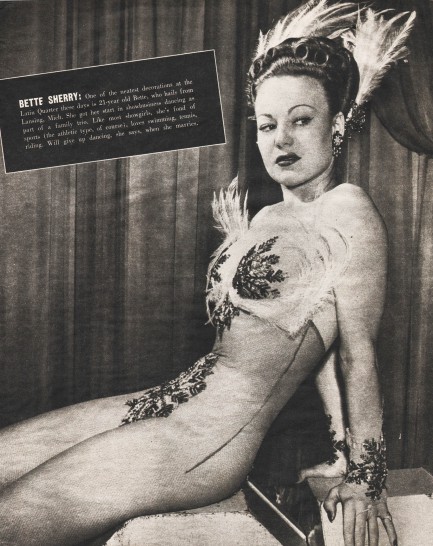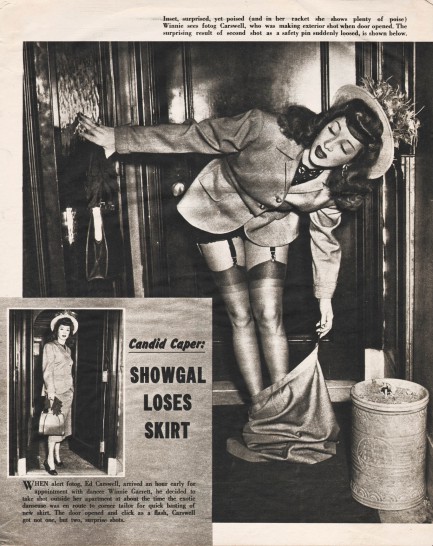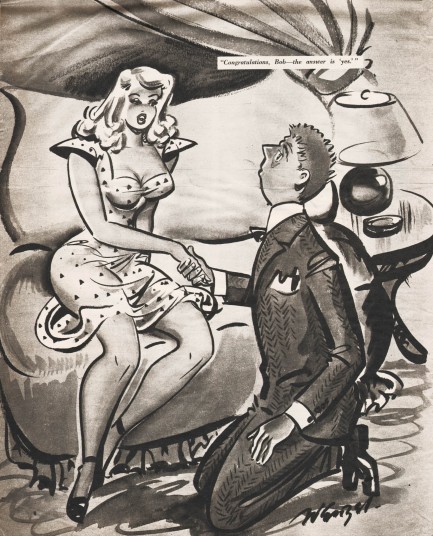 ---
A Lilly blooms in New Orleans.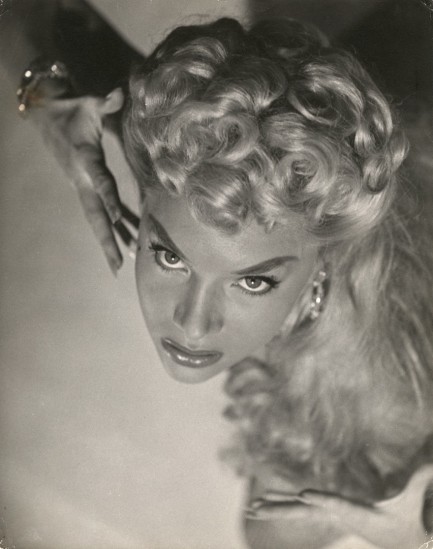 Often mistaken by casual observers for Lili St. Cyr because of their similar names and looks, Lilly Christine, née Martha Theresa Pompender, was known in burlesque as the Cat Girl. Where Lili St. Cyr projected a regal beauty, Lilly Christine fashioned herself as a feral animal, grimacing and stalking her way through famed routines such as "Harem Heat" and "The Voodoo Dance," performing to the sound of tribal drums and showing off the bellydancer-like control she had over her six-pack abs. You can get a sense of all that from the photos below, which come from a series shot at Leon Prima's 500 Club in New Orleans, where Christine enjoyed her greatest fame. Strangely, though she was quite a celebrity, today she has only a modest online presence, and no uploaded video at all. Hopefully, someone out there will one day digitize a film and put it online, because she probably needs to be seen in motion to be truly appreciated. Lilly Christine died in 1965 at age forty-one and was born today, ninety years ago.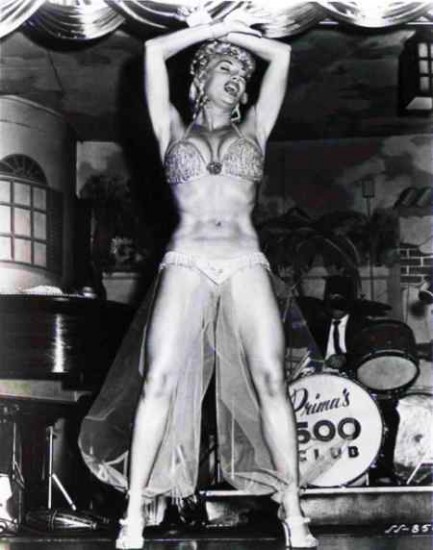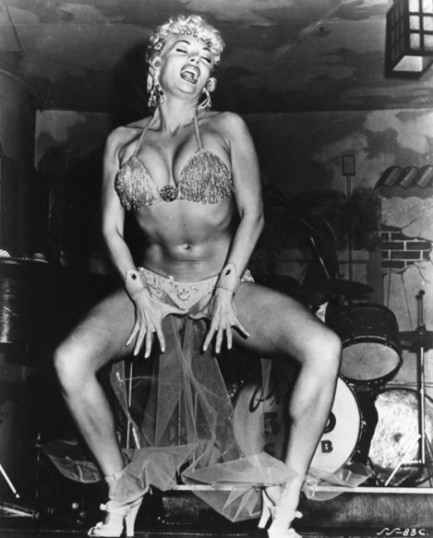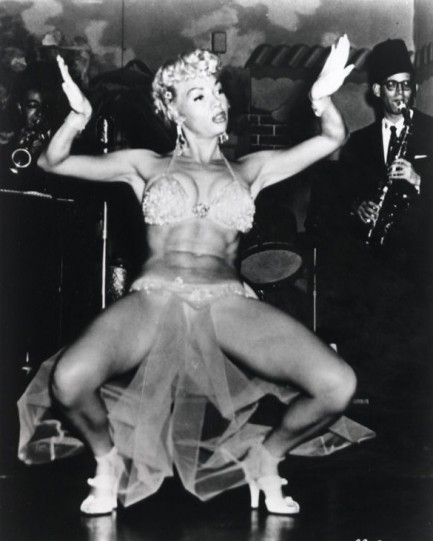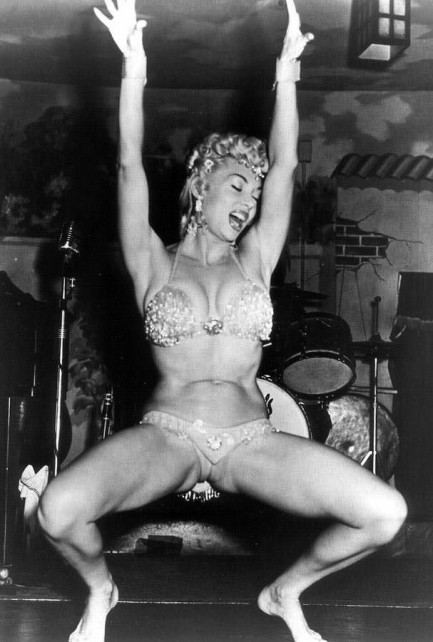 ---