An L.A. woman's derailed life comes to an end by knife.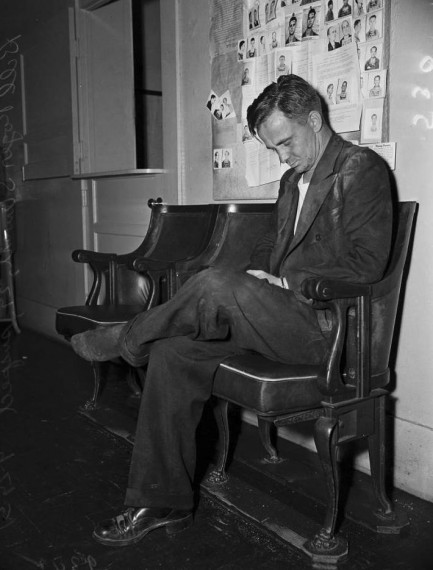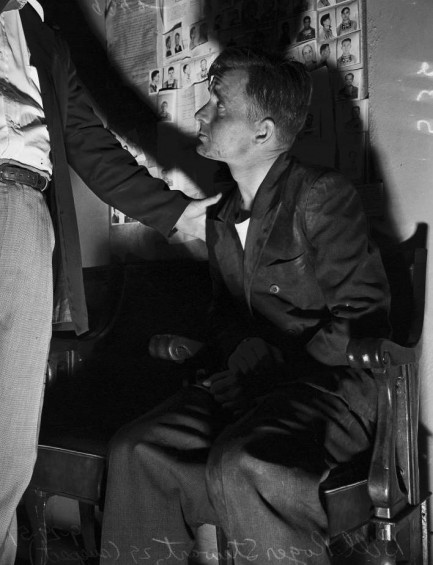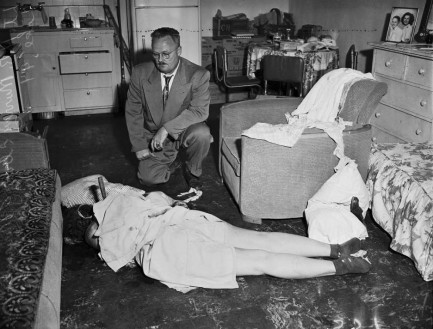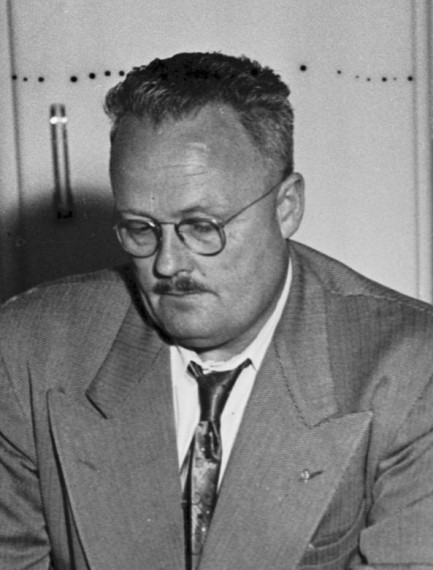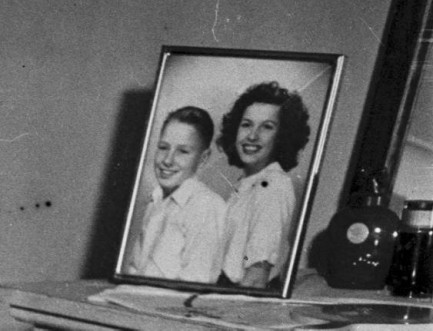 Another night in Los Angeles, another murder, and another Los Angeles Examiner photographer on hand to document the aftermath. This collection of shots shows Bill Stewart in police custody, and Miriam Lake, who he thought it would be good idea to stab in the back, dead on the floor. This is one destitute pair of Angelenos. Stewart is covered in grime and is missing a shoe, while Lake's Hermosa Beach domicile is a studio with stove, sink, three beds, and sofa all in one room.
We're not putting Lake down for being poor. Quite the opposite. Billions of people live modestly, and more should. But if you look around Lake's place, and focus past the disaster of a kitchen table, the general mess, and the stained furniture, you see a pile of boxes in the corner, stacked three high. We surmise that these are possessions she wished to hang onto, even though she had no space at the time. That tells us she wanted or even expected to get out of this flat one day. But no thanks to Stewart, those expectations never came true.
Below is twelve year-old Charles Pratt, a neighbor who saw Stewart leave Lake's house. He's been brought into the police station as a witness. Since he's too young to know what death really is, he seems pretty jazzed to be the center of attention. We imagine him bragging about it at school. That's probably what we would have done at that age too. But the fullness of time brings all of us to the edge of the abyss. If Pratt is still around he'd be about eighty today, and by now knows precisely what death is. We wonder if he ever thinks about Miriam Lake, murdered his entire lifetime ago. Probably. This all occurred today in 1951.
---