It's the color that says you refuse to go unnoticed.

In fashion they say it takes a confident woman to wear a red dress. In pulp, it takes a woman with a death wish. Below are fourteen pulp, adventure, and detective magazine covers illustrating that point, with art by Bud Parke, George Gross, Barye Phillips and others, as well as a couple of photo-illustrations.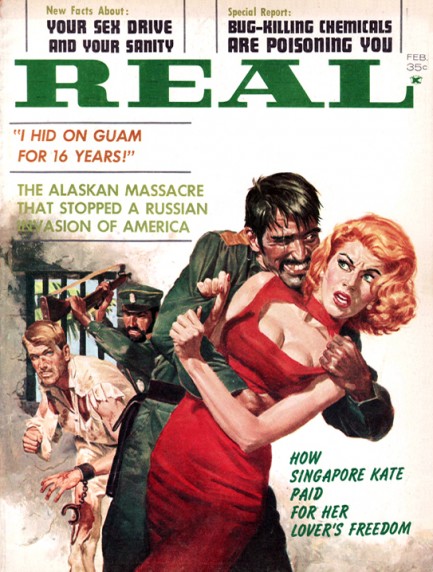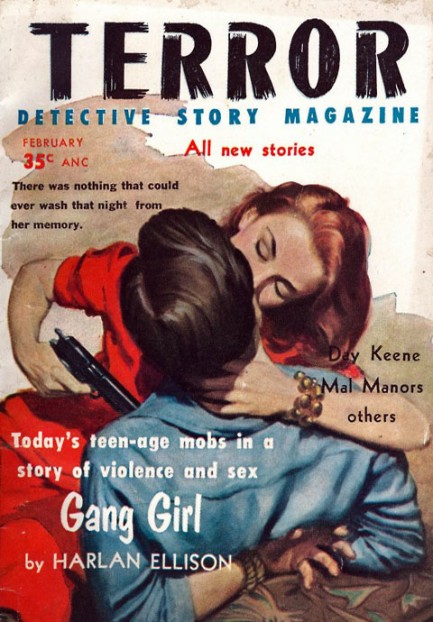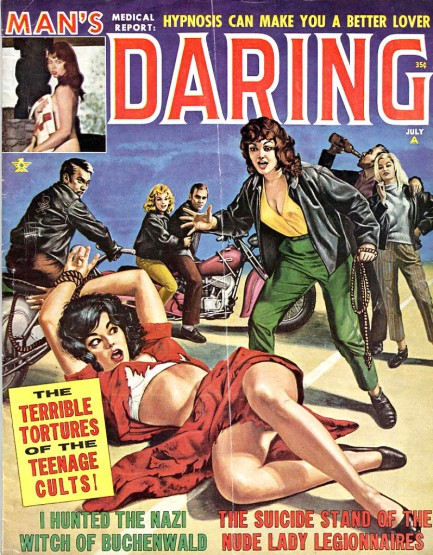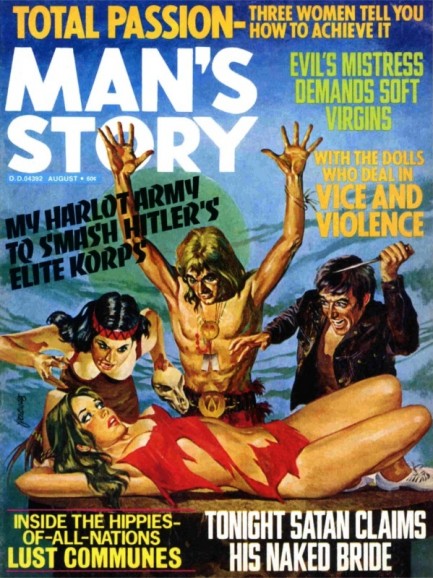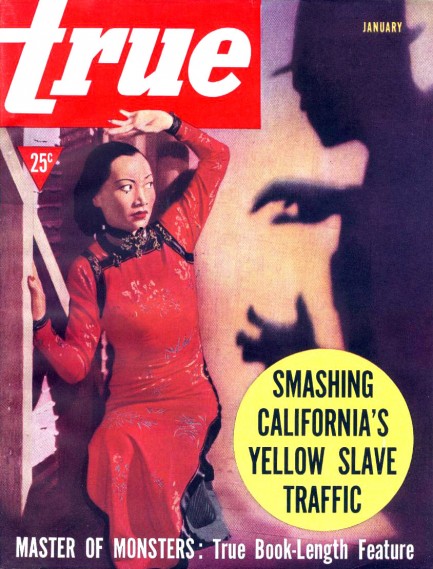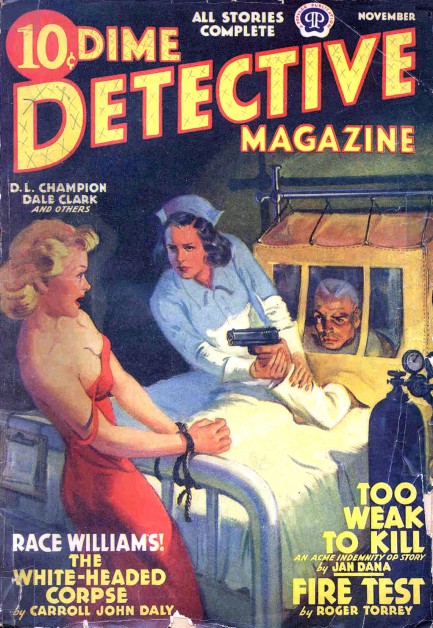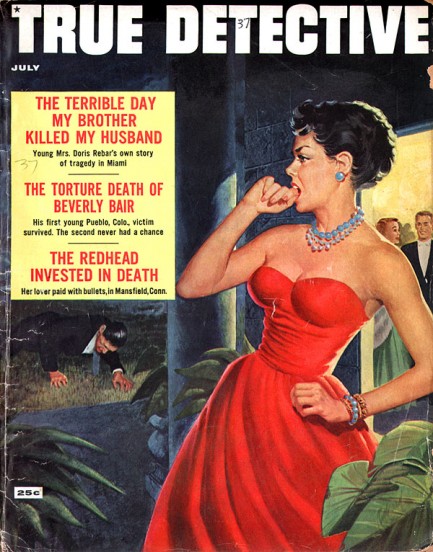 ---
Art and racism in mid-century men's mags.

In case you had any doubts that pulp literature was often used by authors as a catharsis for their racial fears, here's a representative sampling of vintage magazines featuring assorted cultural stereotypes. Pulp—where men are men and natives can't get women without kidnapping white ones.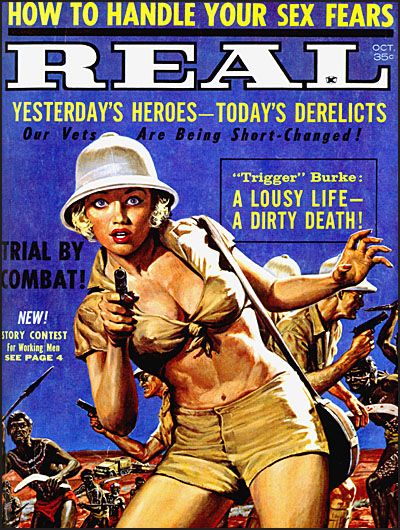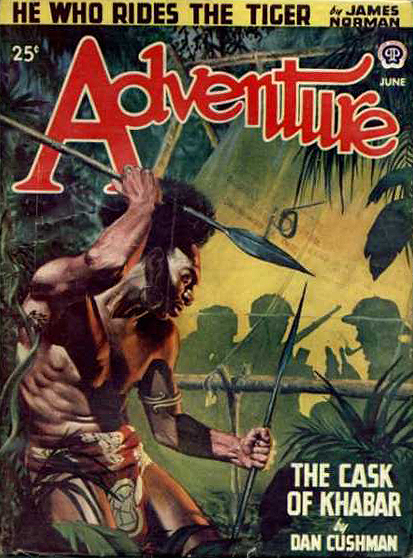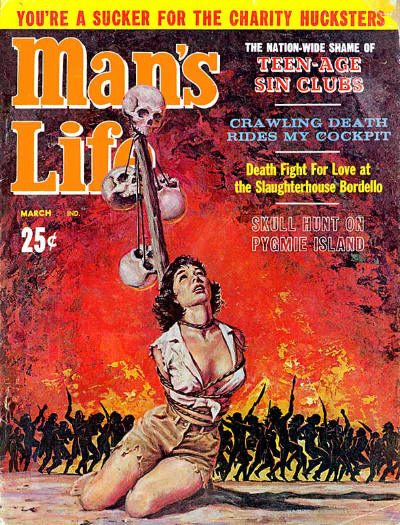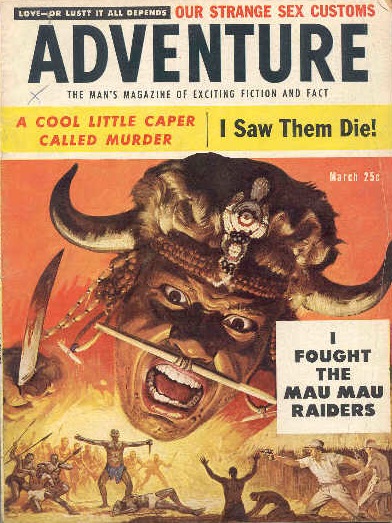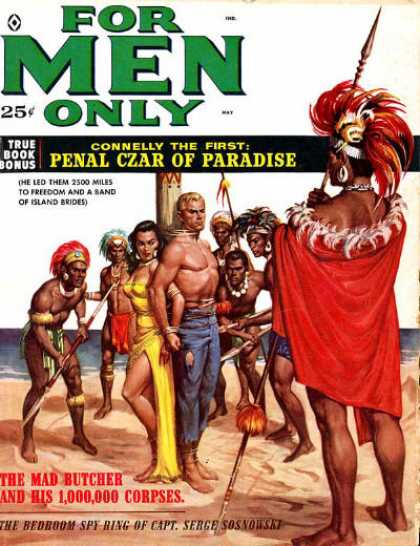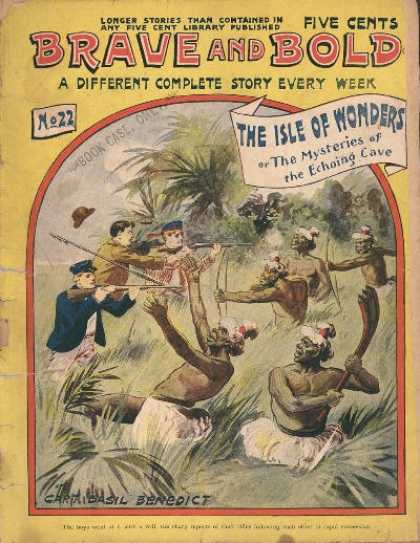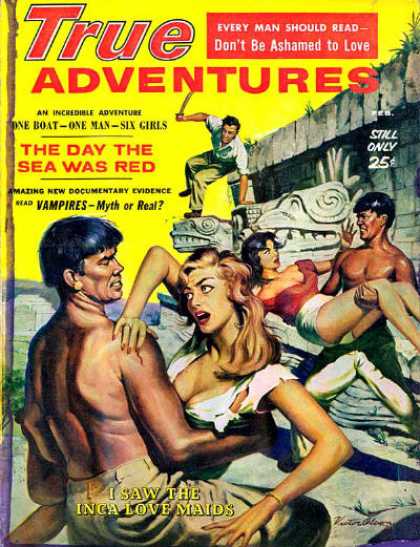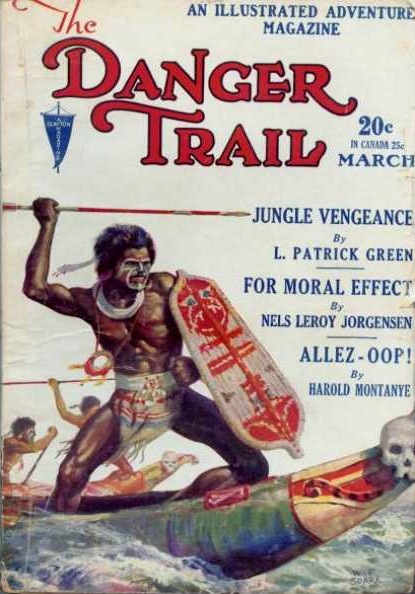 ---