Wilkinson's tongue lures the reading public.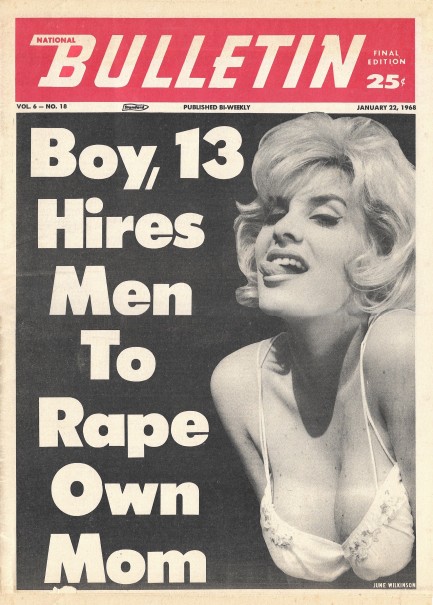 Is the tongue really the strongest muscle in the human body? Maybe or maybe not, but it's certainly powerful here. This cover of National Bulletin published today in 1968 features England born model and actress June Wilkinson, owner of Hollywood's favorite exhibitionist internal organ, making newsstand browsers have thoughts that tighten their underwear. This tongue-out look was Wilkinson's trademark. Miley Cyrus is a mere millennial copycat. Too bad the cover shot is juxtaposed against blocky text about mom rape. But remember, these tabloids were part fiction. The mom story... Well, no thirteen-year-old hired men to do that. And if you look inside, it's a cinch that no anthropologist told the tabloid public she ate—and loved!—human flesh, no random daughter confessed to needing her mom to test out her boyfriends in bed, and no abortionist charged a year of sex instead of money for his services. These are cheapie tabloids, with virtually no staff, and no scruples.
The key to making fakeness work was to write stories people wanted to believe. To aid that mission they mixed in scattered factual pieces, such as the story on serial killers, including Richard Speck. He really did rape and murder eight student nurses in one night. It's a crime that sent a collective shock through America that has never been matched, at least until the era of mass shootings arrived. But importantly, it's also so bizarre and horrible that it serves as a gateway for Bulletin stories that sound more plausible but are actually fiction. Veteran breaks kitten's neck? Woman kills husband with rolling pin? Both probably happened somewhere, sometime, but did Bulletin really employ staff to travel out to woop woop and interview these people, or pay stringers for the stories? Not a chance. But that's why we love these old tabloids. They prove that nothing is new, even in 2022. It's all been done before, just not as fast, and not as glittery. Nineteen scans below.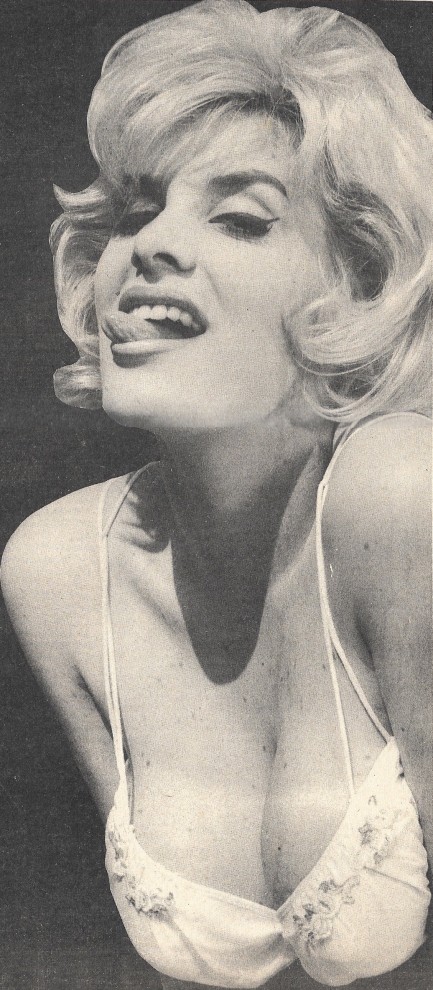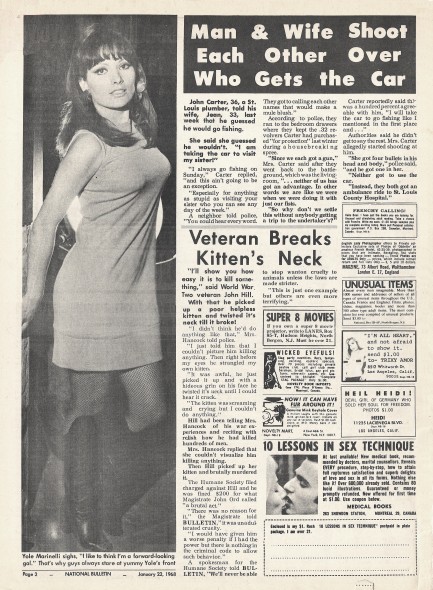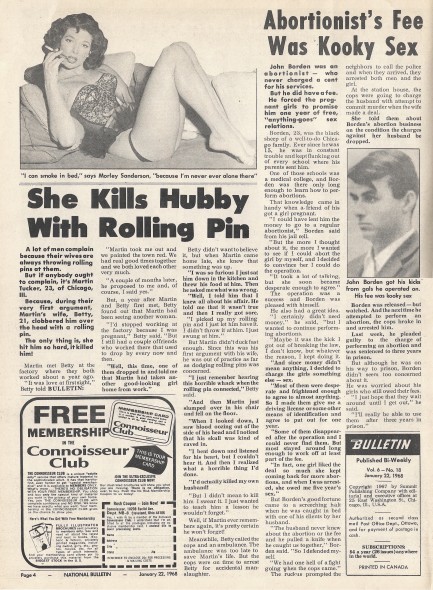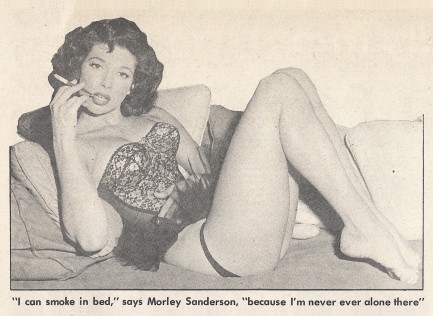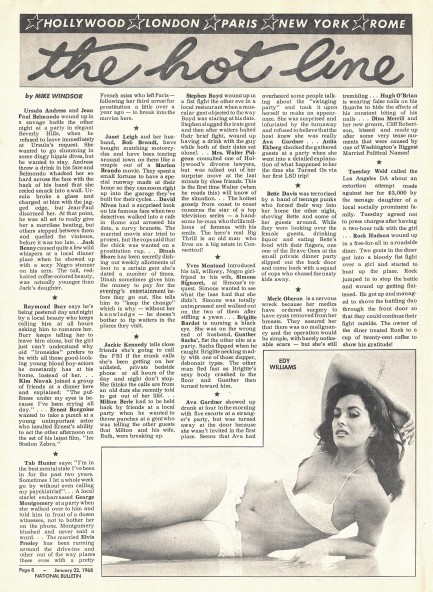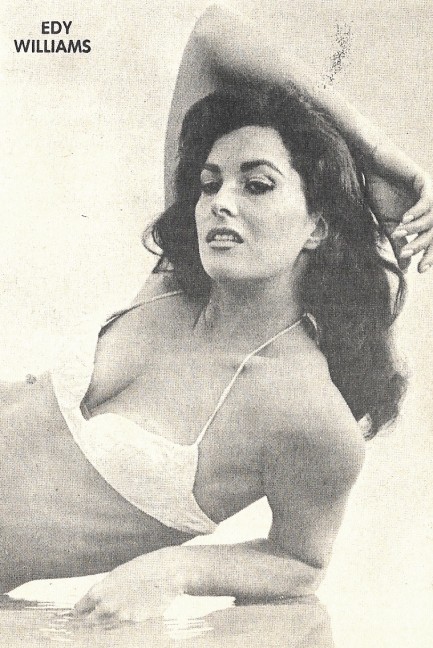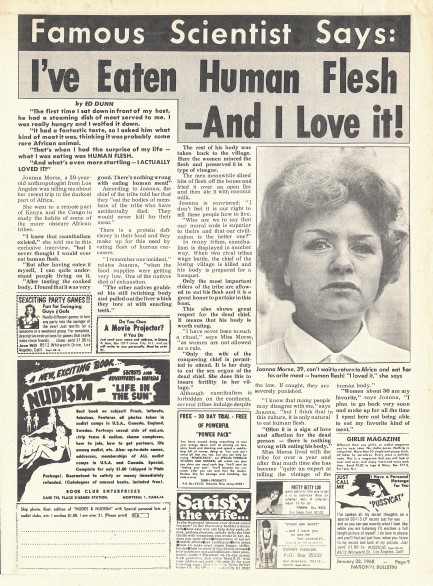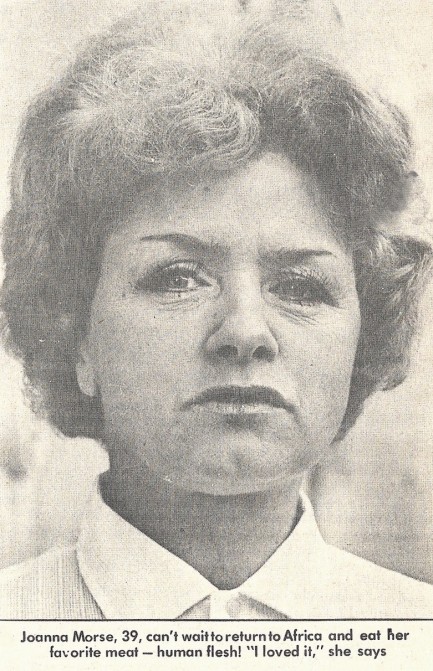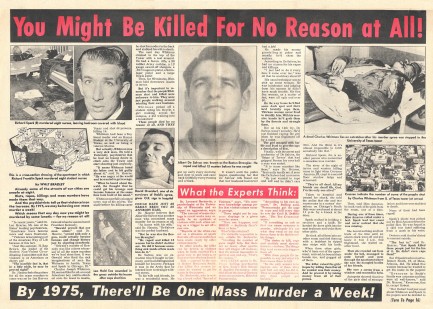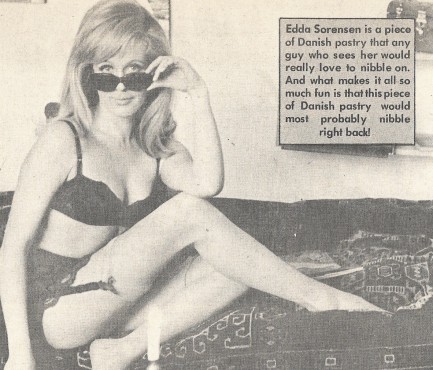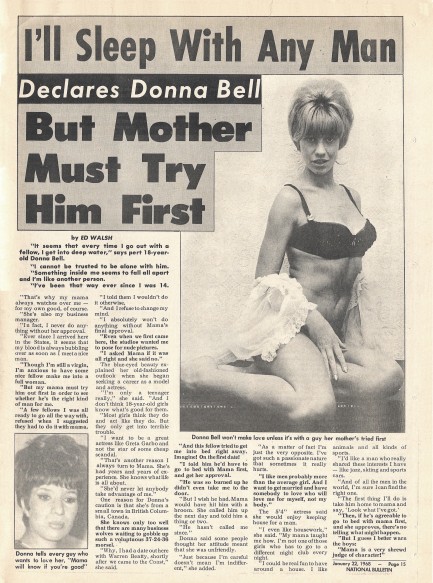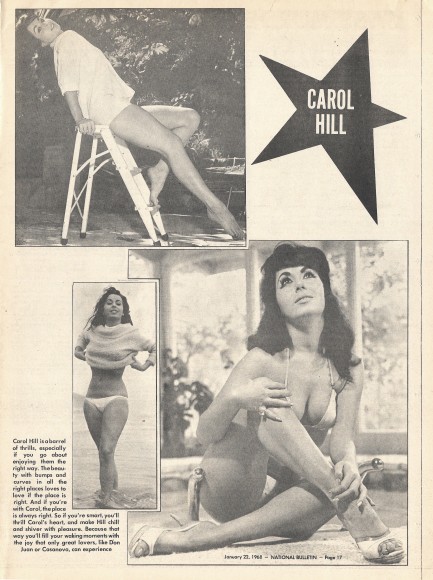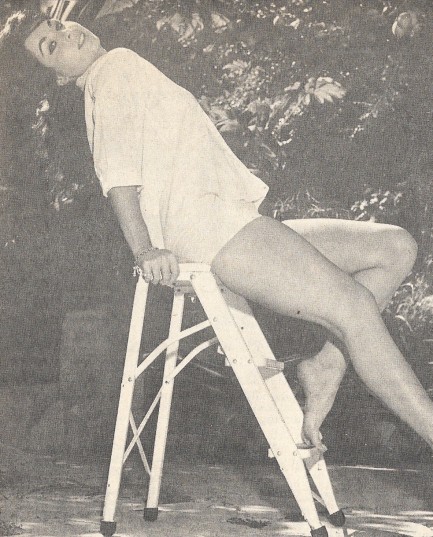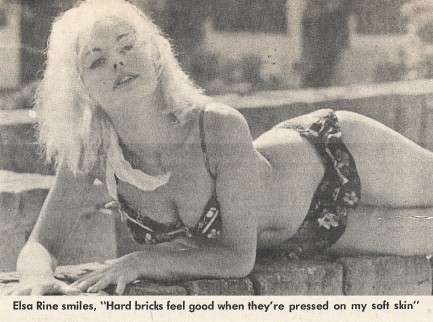 ---
Forty-three years ago this month Richard Speck shocked America.
This July 1, 1967 cover of The Saturday Evening Post shows mass murderer Richard Speck, who, a little less than a year earlier on July 13, 1966, broke into a Chicago townhouse where he raped and killed eight student nurses in a single horrific night. The crime stunned America, and questions about how any man could be so monstrous soon focused on Speck's brain. At the time of this cover, some genetic researchers thought he was an abnormal 47,XYY karyotype, which was thought to cause hyper-aggression. But Speck was ruled competent to stand trial, was convicted of the murders and sentenced to death, then to life in prison when the U.S. Supreme Court cited irregularities in jury selection during his trial.
Thirty years later, in 1996, Richard Speck burst into public consciousness again when an investigation into Illinois prison conditions uncovered a 1988 video of Stateville Prison inmates—most notably Speck—consuming drugs and alcohol with no fear of being caught. Speck also was shown in a pair of silk panties, performed oral sex on another prisoner, and had grown what appeared to be breasts, reportedly from consuming contraband hormones. Stateville had become a giant, orgiastic party. At one point Speck said, "If they only knew how much fun I was having, they'd turn me loose."
By now doctors had proven Speck didn't possess an extra Y chromosome, so most experts focused on his childhood as a cause of his murderous rampage. His youth had been marked by abandonment, abuse, and at least three serious blows to the head. When he finally died of a heart attack—in 1991, five years before the infamous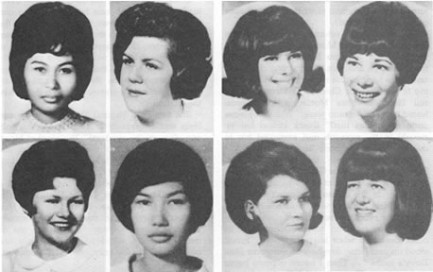 Stateville videotape surfaced—an autopsy revealed that his brain was abnormal after all. His hippocampus
and amygdala
—the latter of which helps regulate rage and emotional reactions—had fused. Speck was cremated and his ashes were scattered by a newspaper columnist, a fieldhand, and two country employees, who all agreed to keep the location secret forever.
---