Wild time leaves man with splitting headache.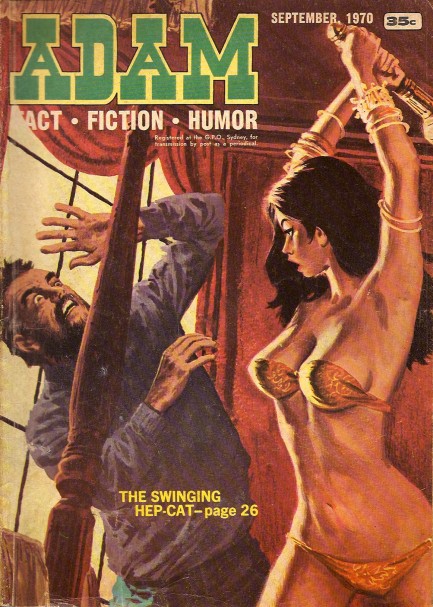 The cover of this September 1970 issue of Australia's
Adam
magazine illustrates W. A. Harbinson's story "The Swinging Hep-Cat," in which a man and woman spend most of their brief marriage fighting. He eventually strangles her. Or thinks he does. She actually survives and he only learns of this fact in jail from the cops who arrested him, as they laugh about it and reveal that she's fled for Paris—and the arms of another man. Much of the fiction in men's adventure magazines is disposable, for lack of a kinder term. We love it, of course. Men's magazine fiction would be nothing without hack writing. But Harbinson actually shows some skills in "The Swinging Hep-Cat," as well as a muscular style. A sample:
We fought considerably during those early days of our marriage, bouts of most regal proportions, plates, knives, hair-brushes and antiques flying across the bedroom on fierce winds of abuse, she raging naked against the French windows in full view of the tourists below, me crouching back toward the door wondering how to tackle this bitch who had eaten my peace—a farce, a pantomime, a lunatic performance on both sides, always dissolving in the bed.
Or this little description:
Francisco Antonio D'Costa Pegado, a glorious dark beast of a man, rich as sin, tight as a drum, an incredible neurotic lover.
We checked after finishing the story, fully expecting Harbinson to have an extensive bibliography and we were right. He's written several dozen novels, mostly sci-fi, under his own name and that of Shaun Clarke. Not every good wordsmith manages to carve out a strong career—or any career, for that matter—so we were pleased Harbinson did well, because he actually knows how to use language in a way that brings it to three-dimensional life. At least he did in "The Swinging Hep-Cat." He's still around and was last published in 2012, but we'll probably mine his earlier material, his stuff from the 1970s. We have high hopes. Elsewhere in Adam is fiction from Jack Ritchie, Austrian actress Senta Berger on the table-of-contents page, and plenty of cartoons. We have twenty-eight scans below, including a mega Berger in the final panel for your enjoyment.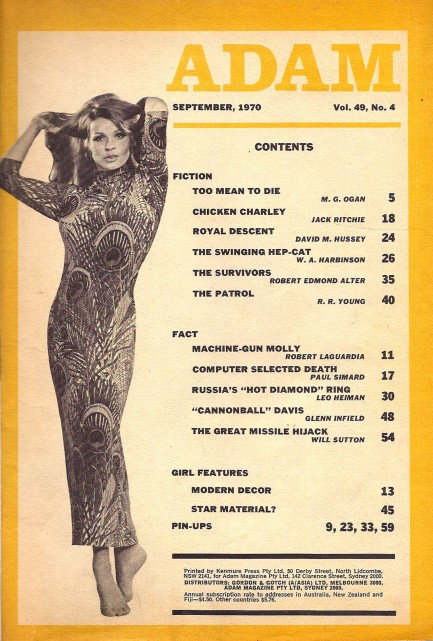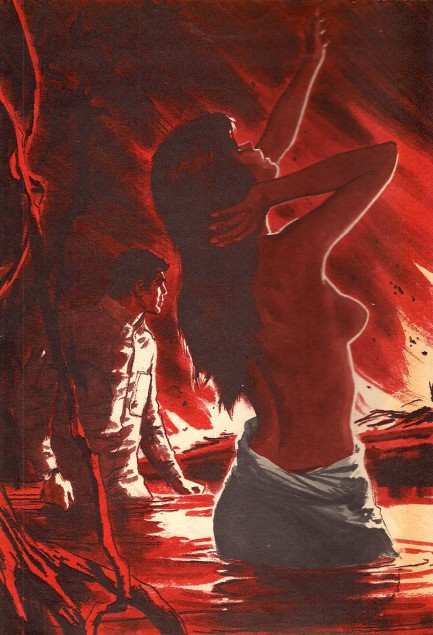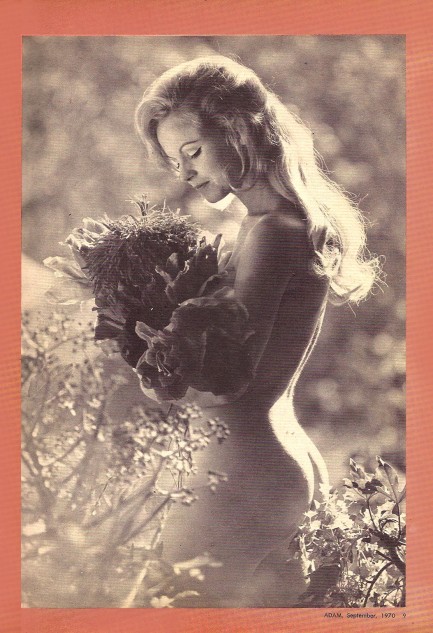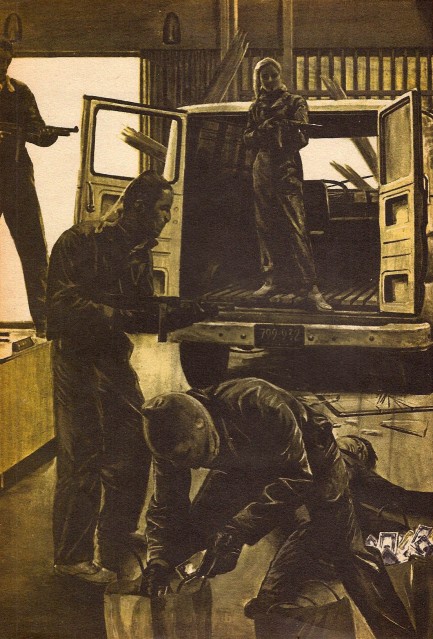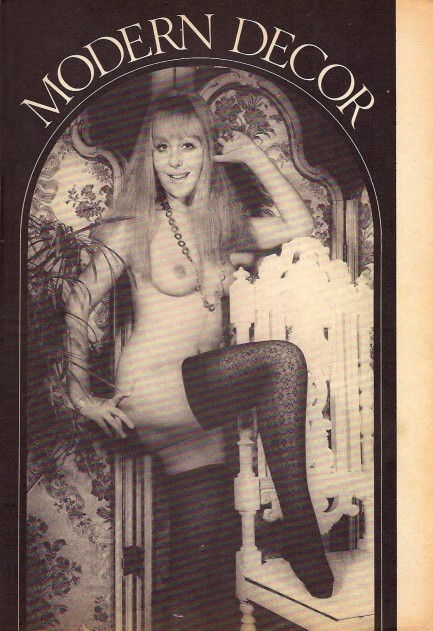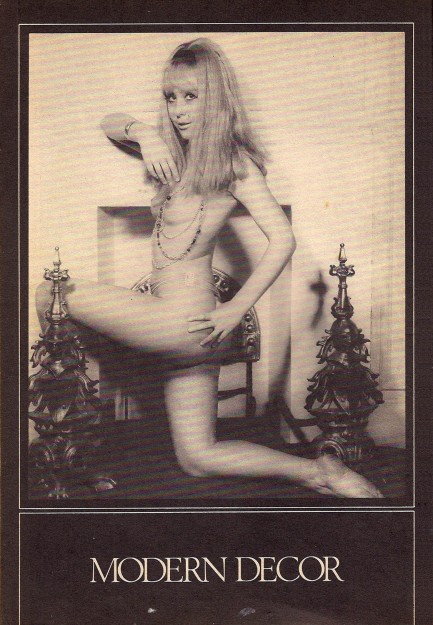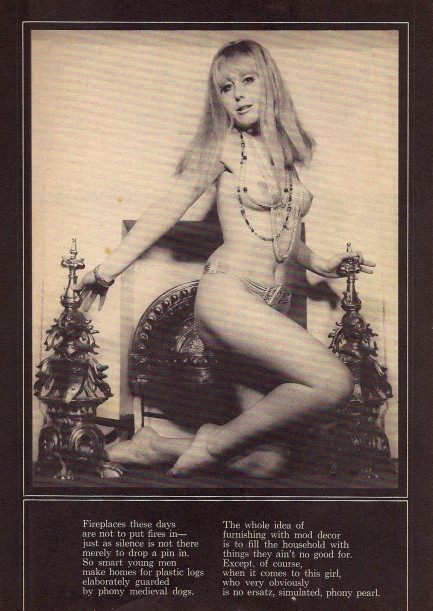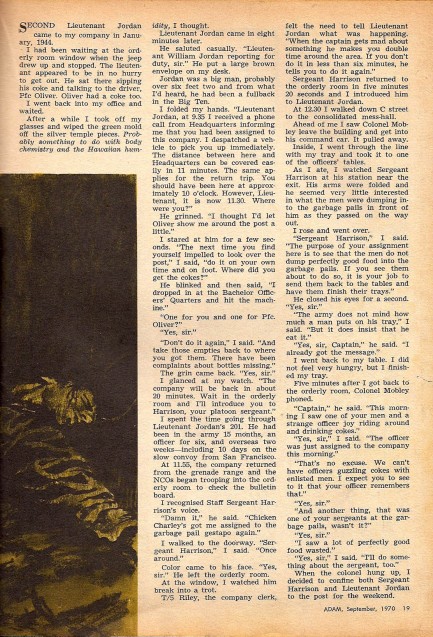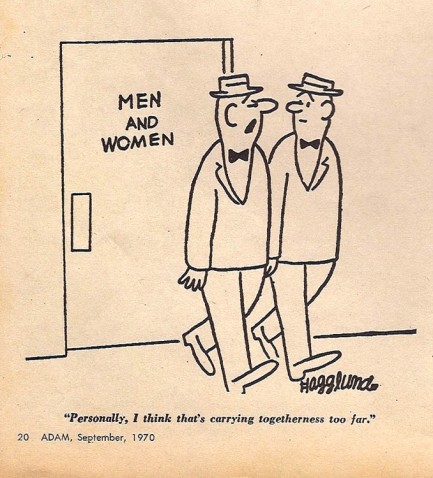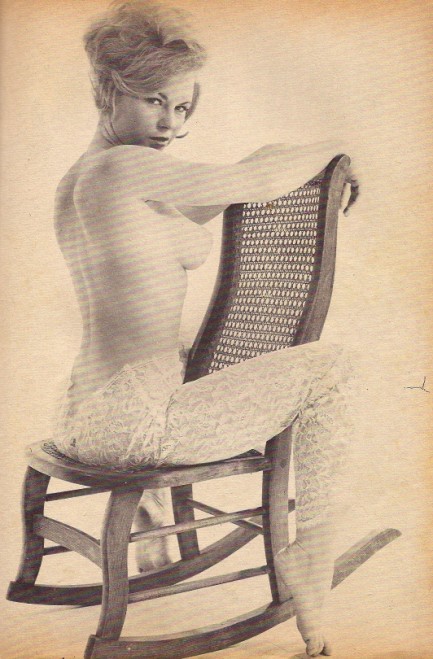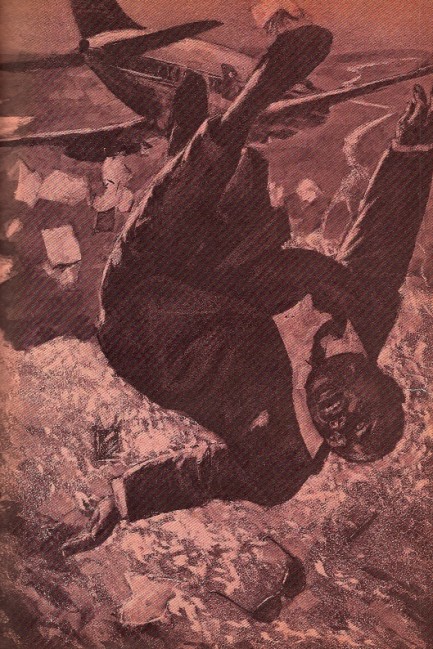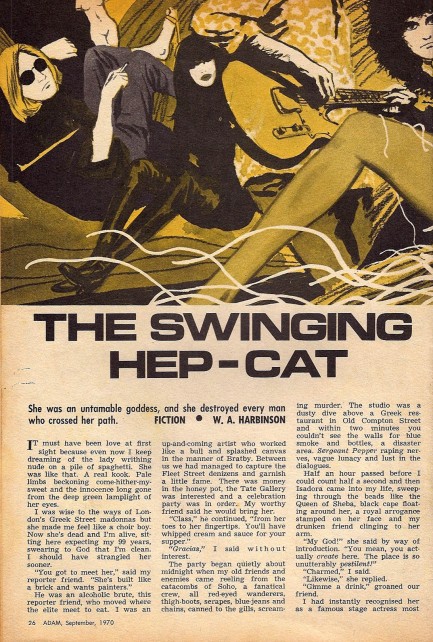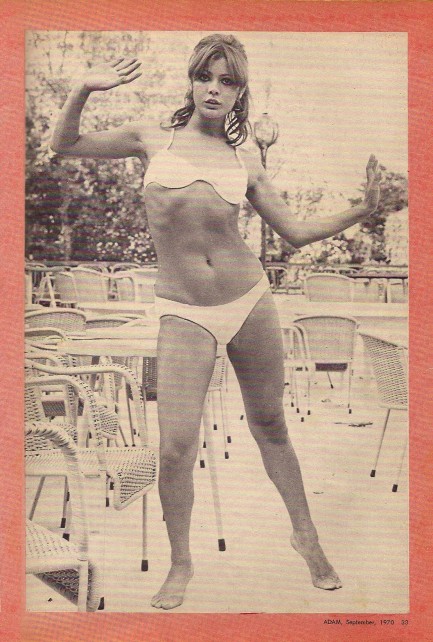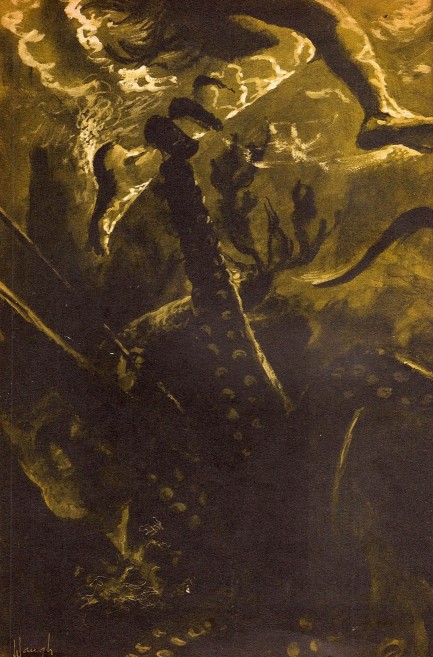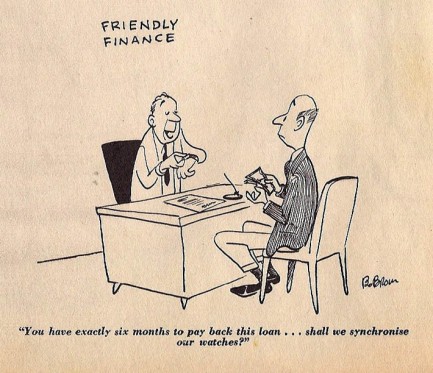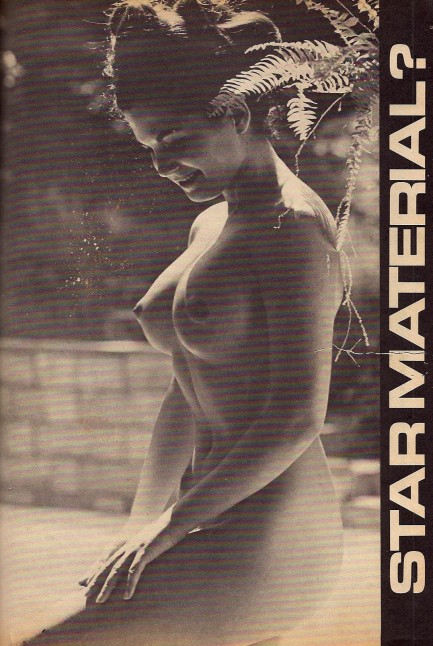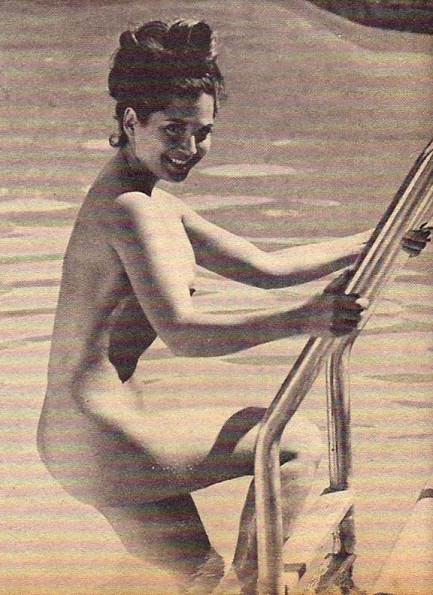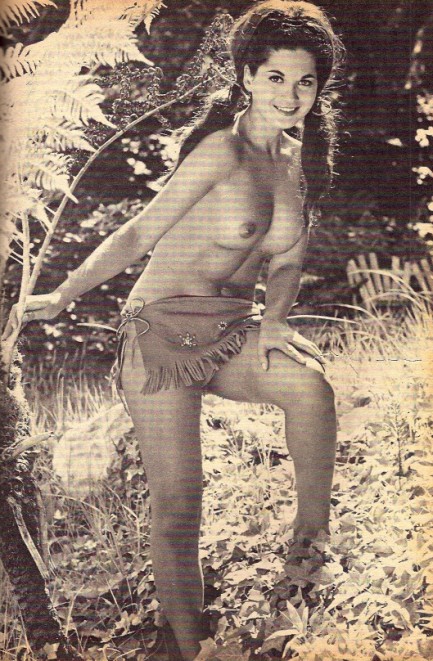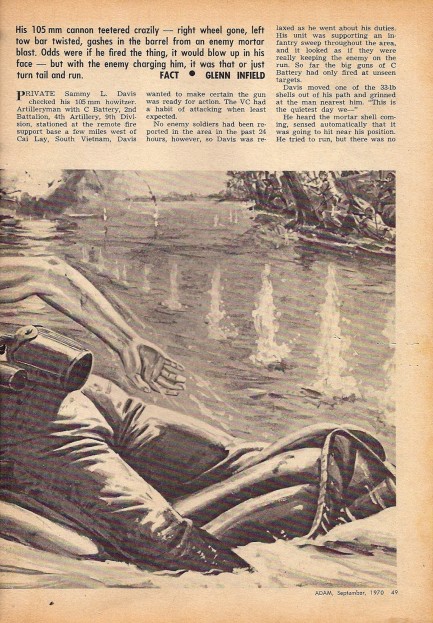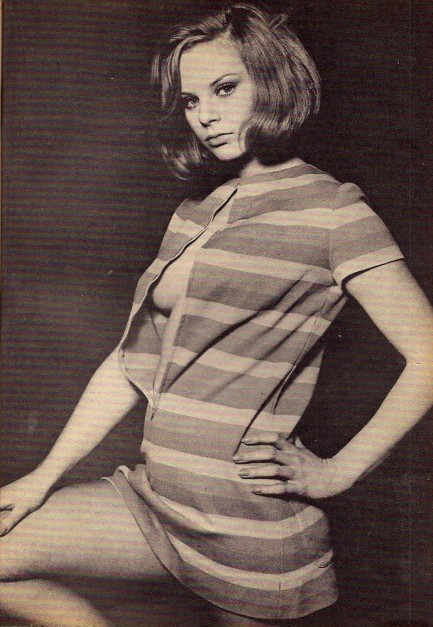 ---