Mon dieu! I must have grabbed the wrong bag. Then that nice man from Sicily must have my towel and sunscreen.
This novel has a rather funny title—Vide ton sac... hé means "Empty your sack... hey!" It was written by Louis de la Hattais for the Allo Police series published by SEG, aka Société d'Editions Générales, 1957 copyright. We didn't know who painted these covers when we first posted from this series, but now know it's Auguste Liquois, who did a lot of work for SEG. Learn more about de la Hattais and Allo Police here.
---
Don't know who Jerry Lewray was? Neither do we, because actually he was a lot of people.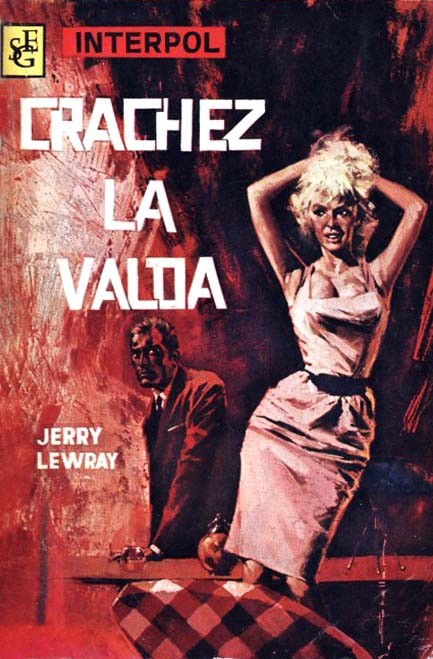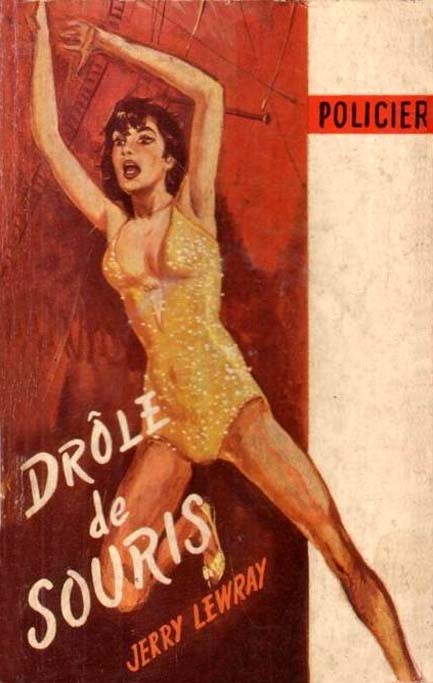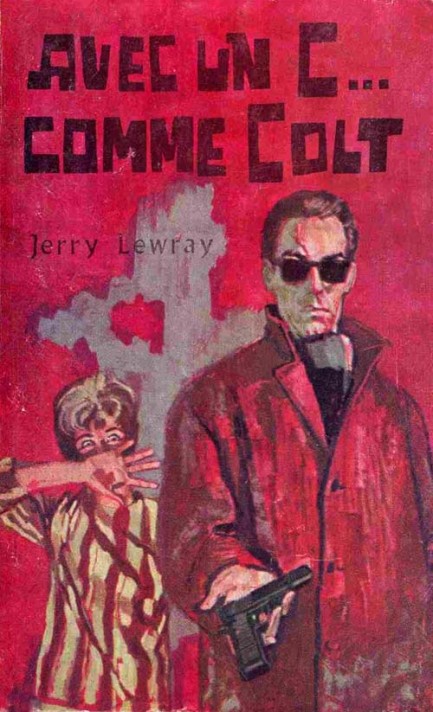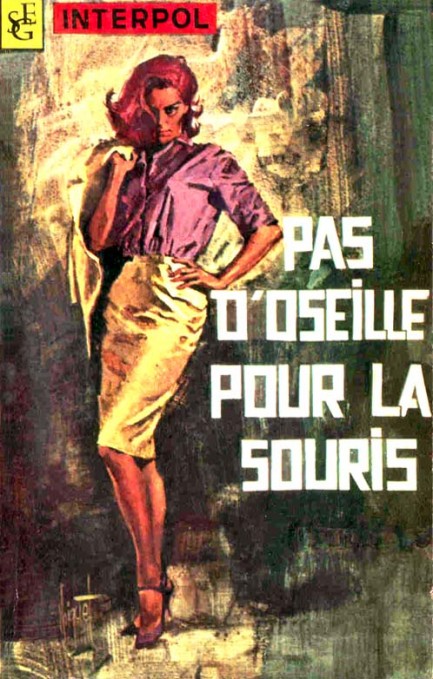 We said we'd get back to Louis de la Hattais and today we're keeping our word. Above you see four book covers from French author Jerry Lewray, who was a pseudonym invented by de la Hattais, and used by him and possibly other authors who churned out thrillers for Société d'Editions Générales' Interpol and Allo Police series during the 1960s, as well as stand-alone novels of his/their own. But it turns out Louis de la Hattais wasn't real either—he was a pseudonym of author and editor Louis Fournel, who, starting in the 1940s, wrote under the names Louis Delaht, Anne-Marie Delfour, Jean Delhat, Lew Dolegan, Anne-Marie Fervel, Louis Hellais and several others. Confused? You're not alone. But as the mystery deepens, we keep digging. It's not just educational—it's fun!
---
Dial M for meurtre.
Here's a little artifact from our trip to Paris last year, which we picked up from one of the booksellers by the Pont Neuf. It's a Louis de la Hattais novel from 1957, part of the "Allo Police" collection printed by Société d'Editions Générales. It's called Des Mégots pour al Petit!, which means Cigarette Butts for the Little Girl. De la Hattais was a prolific mid-century pulp author, and we've actually seen a lot of his books around, although we suspect he was actually a pseudonym. We'll find out and get back to you on that. As far as the art goes, while it may be less masterful than that of pulp icons such as Aslan and Robert McGinnis, we find it quite effective. So much so that just for your visual pleasure this Wednesday, we've posted a few more "Allo Police" covers below. Enjoy.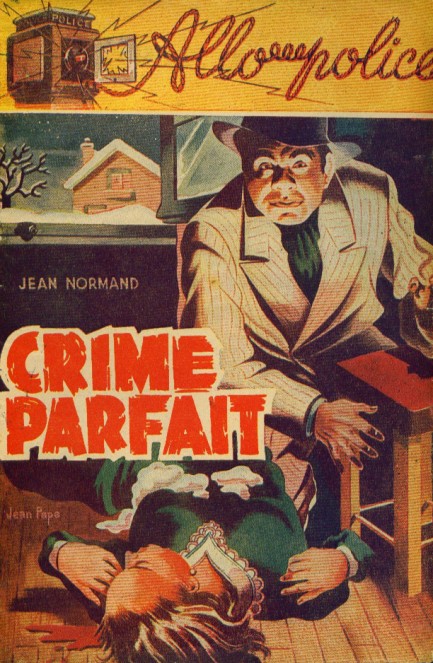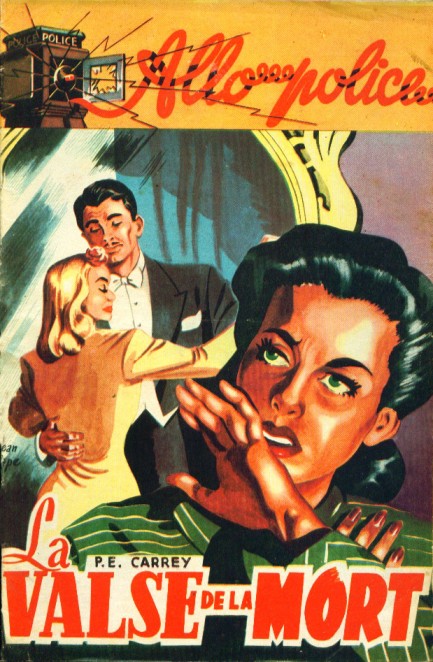 ---