Red-headed femme fatale looks mighty familiar.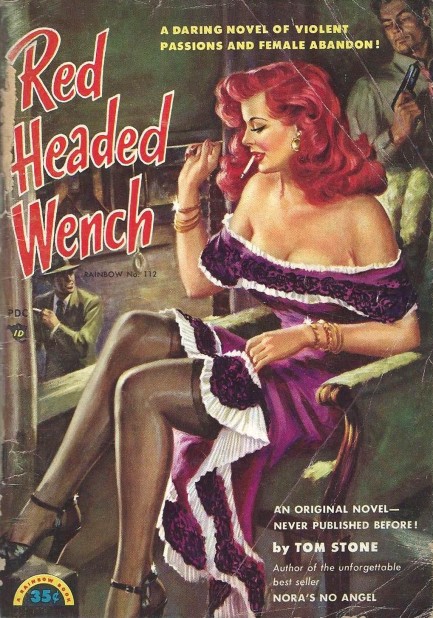 Gary Lovisi's guide to mid-century paperback cover art Dames, Dolls and Delinquents: A Collector's Guide to Sexy Pulp Fiction attributes this cover to George Gross but many online sources say it's the work of Howell Dodd. Though the internet is incredibly useful for replicating errors, we think the onliners are right this time. While the femme fatale here has some Gross-like elements to her, she has some Dodd traits too. For instance, Dodd's hair is a bit more sculptural than Gross's and his women's faces tend to be more severe.
And speaking of faces, we think we know this one. Doesn't it belong to legendary red-headed actress Ann Sheridan? Yup, it's her—right down to the little bump in her classic nose. And he used her more than once, we think. A basically identical face appears in several other pieces of his. We're taking full credit for this discovery. Unless of course we're wrong, in which case we deny making any Sheridan related statements. Hey, if it works for presidential candidates it can work for us, right?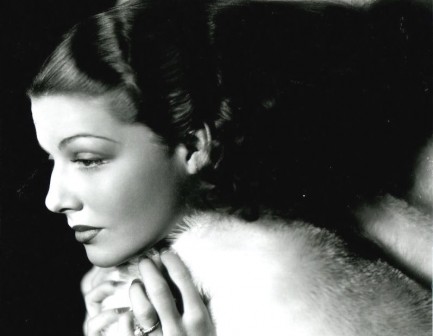 ---
It's true I'm a little devil. But by morning you'll say I made you see God.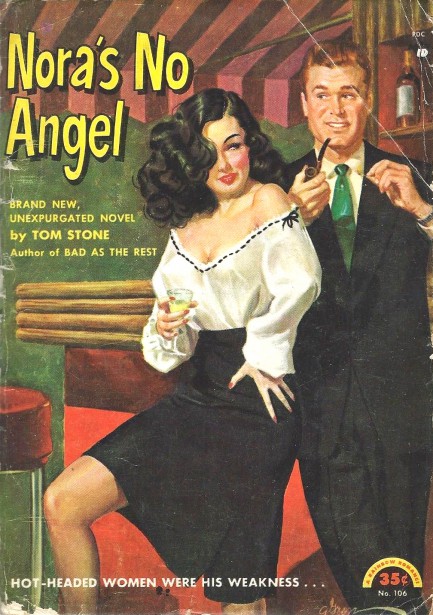 And now for some beautiful art to wipe the memory of Rope Cosmetology from our heads. Above is a George Gross cover for Nora's No Angel by Tom Stone, aka Florence Stonebraker, aka Ted Stratton. This came from Rainbow Books and you can see that Gross has his femme fatale dressed in the same style of off-the-shoulder drawstring blouse we pointed out before. 1951 copyright.
---