In this instance it's fine to Strain your eyes.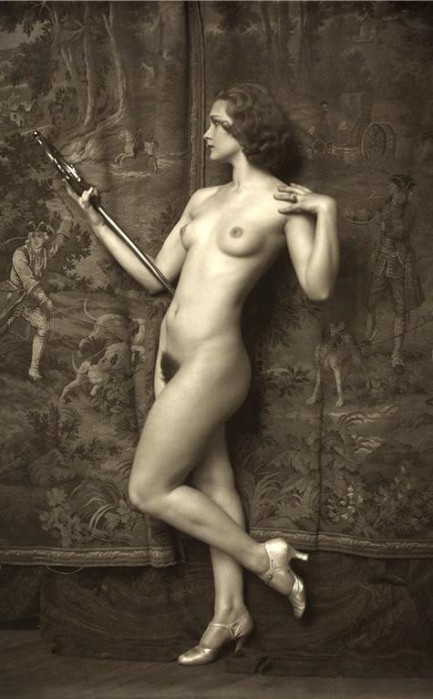 This rather awesome photo shows U.S. actress, singer, and dancer Drucilla Strain, a Ziegfeld Girl and Broadway performer whose career ran from 1929 to the mid-1940s. The date given on this everywhere online is 1920 but that's wrong. She was a child then. The image is probably from 1930 or 1931, which was right around the time her show business career was getting off the ground. The photo—again, rather awesome—was made by famed lensman Alfred Cheney Johnston, part of a trove of unseen studio nudes unearthed after his death in 1971.


---
And now for my talent I'm going to stun the room into total silence.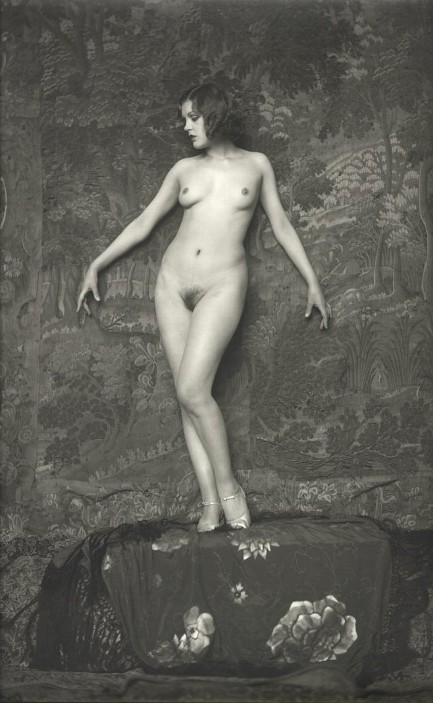 We're reaching a bit farther back than usual for a femme fatale with this great Alfred Cheney Johnston image of Jacqueline Schalley, aka Jacqueline Schally, a Folies Bergère and Ziegfeld dancer who was once chosen the "Fairest Girl in France." Based on that distinction she was sent to the U.S. to do a nationwide publicity tour before competing in New York City in an international beauty pageant. No word on whether she won, but then again, the judges probably never saw her like this. Photo is from 1927.
---