She's at the top of the scale.
We're big fans of return engagements, especially when they look like this. So here's Evelyn Keyes reprising her first femme fatale appearance, which was back in January of 2013. Keyes was a versatile actress, playing a mocking wife in The Seven Year Itch, an ambitious city girl in 99 River Street, and a quirky genie in A Thousand and One Nights, among many other roles. She's been great in everything we've seen so far, and has become one of our favorites. This excellent promo photo dates from around 1950.


---
Rock bottom is always a lot closer than you think.
This excellent promo poster is for a down and dirty little film noir called 99 River Street, the story of a boxer who was almost champion, but instead was knocked out at the moment of his seeming triumph. Now he's a cab driver with big dreams but a wife that hates him for his low station in life and undermines him at every turn. She's having an affair with a well-heeled criminal, and this situation leads to murder, which of course brings the cops knocking on our hero's door. John Payne does an excellent job as a boxer with a bad eye and worse instincts, Peggie Castle is his two-timing conniver of a wife, and Evelyn Keyes is his bright-eyed and ambitious female friend—and probably his only hope for redemption. The plot takes a few twists and turns before speeding toward a nighttime dockside climax. Highly recommended. 99 River Street premiered in the U.S. today in 1953.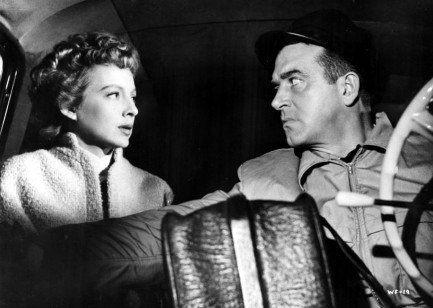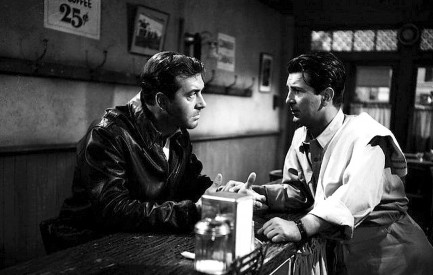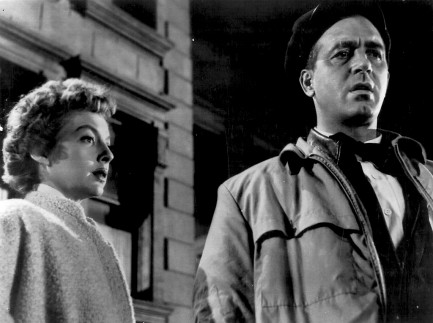 ---
Evelyn Keyes puts the common handkerchief to uncommon usage.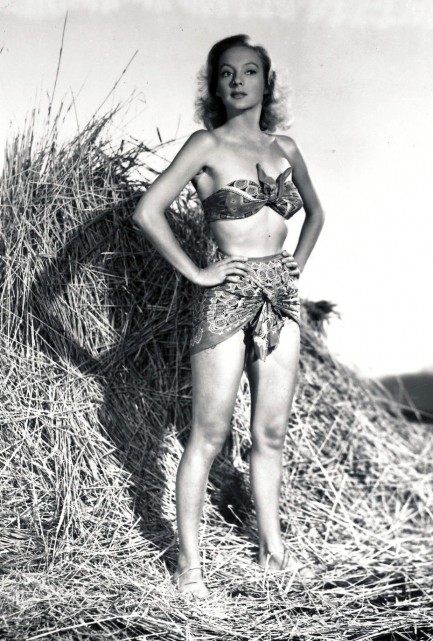 American actress Evelyn Keyes started in film in 1938 and came to wide attention in 1939's Gone with the Wind. Later she appeared in movies such as Johnny O'Clock, 99 River Street, and The Seven Year Itch. This great shot pairing her with a haystack and wearing a swimsuit put together from handkerchiefs was probably made around 1950.
---