Into battle, me mateys! And tonight for those who survive—extra portions of organic Chai tea!
Today is International Talk Like a Pirate Day, not an official holiday, sadly. We asked the Pulp Intl. girlfriends what they'd do if they were pirates and the answers weren't pretty. Making all the men walk the plank was the most charitable of their thoughts, with swords and whips coming into play pretty quickly after that. Good thing we're only supposed to talk like pirates. Arrr... let's tone down the homicidal thoughts, girls.
Above and below is a collection of vintage paperbacks with women pirates. Well, maybe the woman on the cover of Rafael Sabatini's The Fortunes of Captain Blood isn't a pirate so much as someone defending herself. But anyone who can handle two pistols at once is an honorary pirate, at the least. We found eleven examples, and the cover art on display is by Harry Schaare, Rudolph Belarski, Barye Phillips, Paul Anna Soik, and others.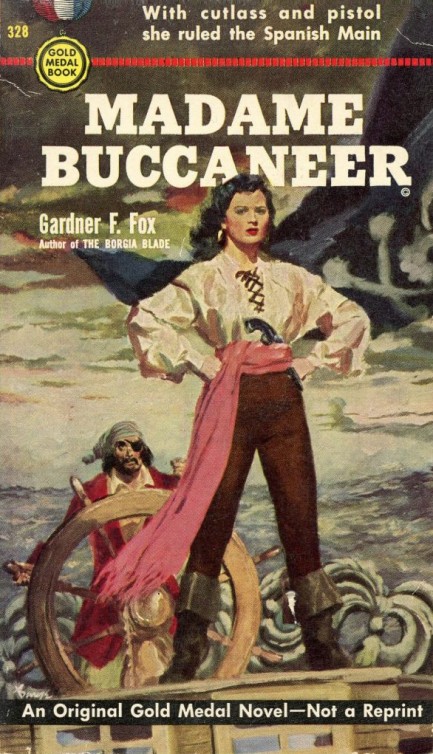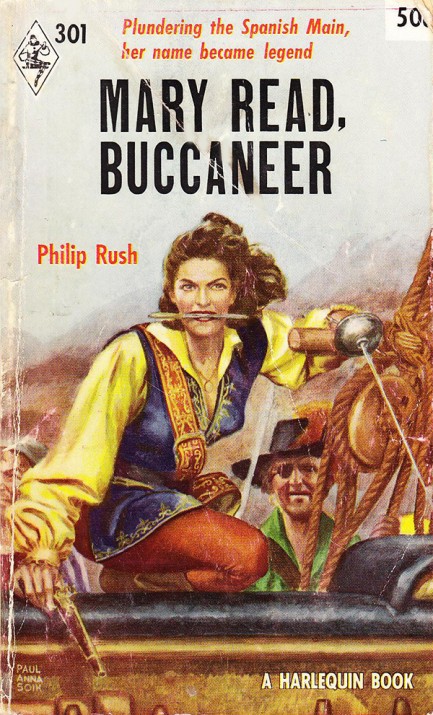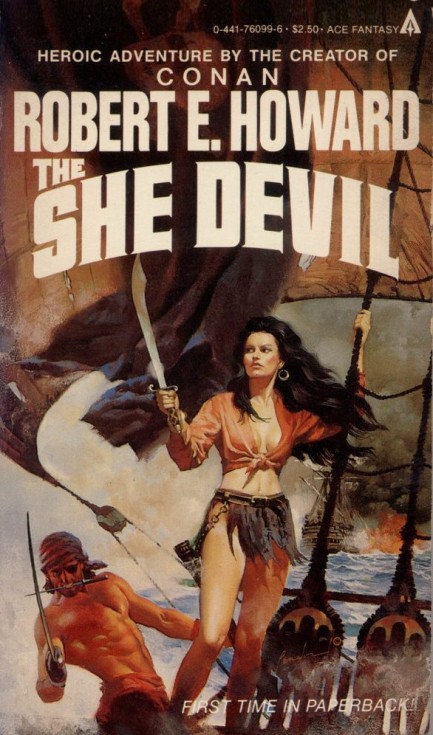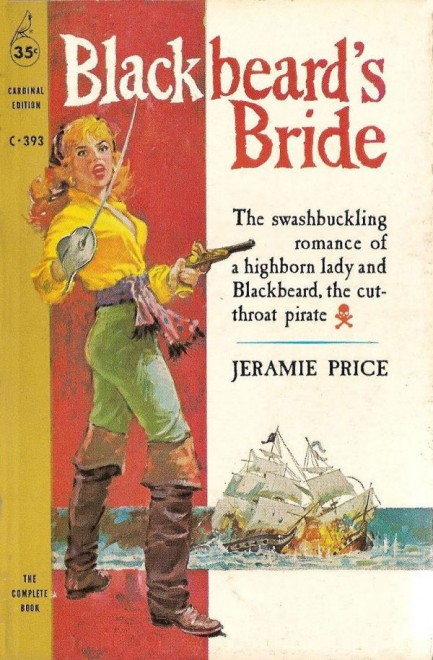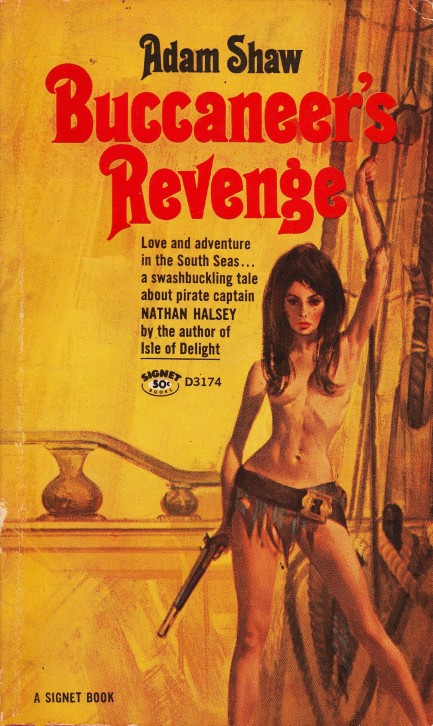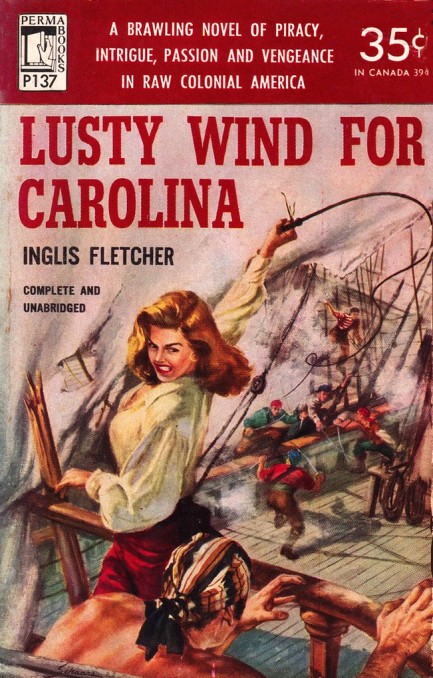 ---
I hereby claim this land and everything in it for the British Emp—er, I mean for me!
Since we're on the subject of tropical islands (see
below
), here is a really beautiful cover for Adam Shaw's 1966 novel
Pleasure Island.
We first saw it at killercoversoftheweek, which
informed
us that it was painted by Ron Lesser, one of top illustrators of the mid-century era. Taking a close look at the art, it seems to us that the characters depicted are thinking two entirely different things at this moment.


Him: Wow, she's hot! I can't wait to have her. I think I'll call this place Pleasure Island.

Her: *sigh* It was nice while it lasted. Looks like we'll have to invent clothes and self defense classes now.
The locale in the story is one of the Marquesas Islands. Shaw's characters made a habit of stumbling upon natural wonders, because he followed Pleasure Island with
Isle of Delight
and
Shipwrecked on Paradise
. Safe to assume pleasures, delights, and paradise-like qualties were quickly ruined in each place. See more Lesser cover art
here
.


---