Into battle, me mateys! And tonight for those who survive—extra portions of organic Chai tea!
Today is International Talk Like a Pirate Day, not an official holiday, sadly. We asked the Pulp Intl. girlfriends what they'd do if they were pirates and the answers weren't pretty. Making all the men walk the plank was the most charitable of their thoughts, with swords and whips coming into play pretty quickly after that. Good thing we're only supposed to talk like pirates. Arrr... let's tone down the homicidal thoughts, girls.
Above and below is a collection of vintage paperbacks with women pirates. Well, maybe the woman on the cover of Rafael Sabatini's The Fortunes of Captain Blood isn't a pirate so much as someone defending herself. But anyone who can handle two pistols at once is an honorary pirate, at the least. We found eleven examples, and the cover art on display is by Harry Schaare, Rudolph Belarski, Barye Phillips, Paul Anna Soik, and others.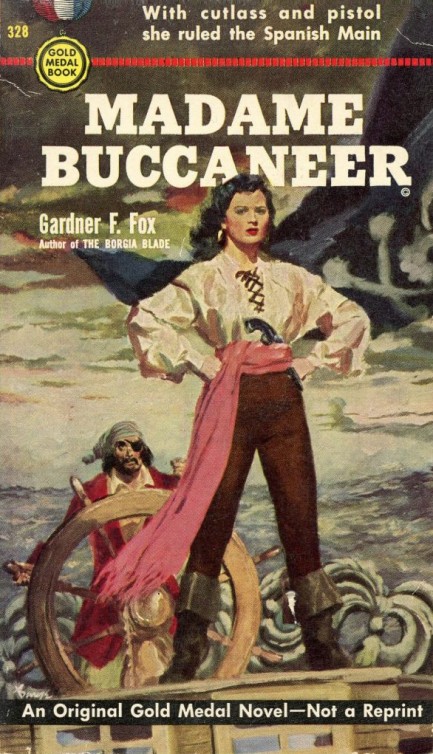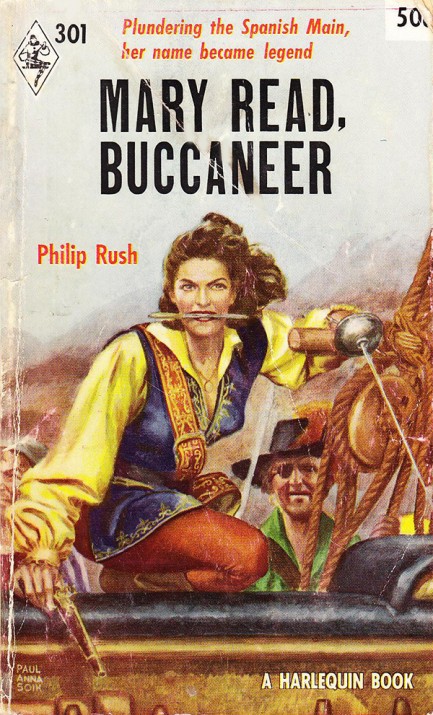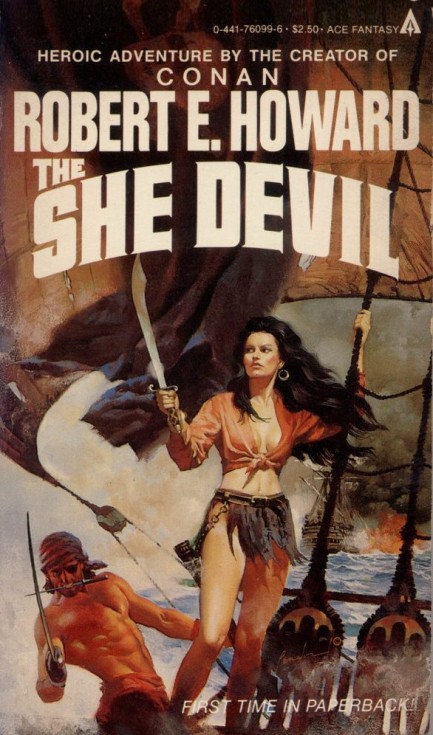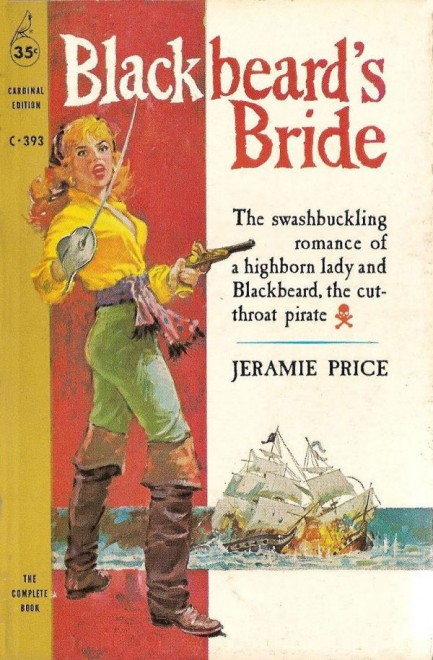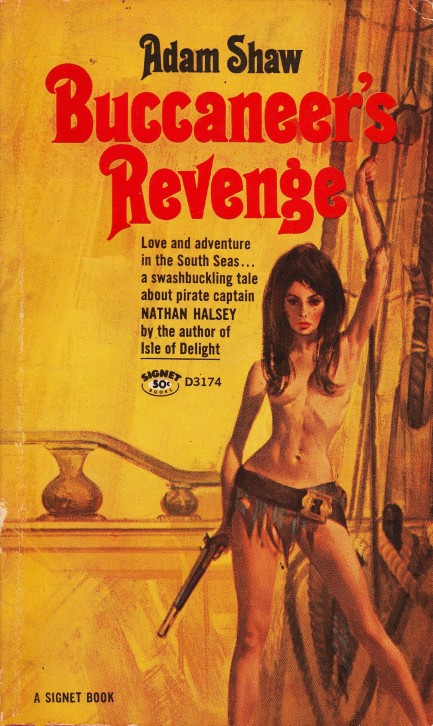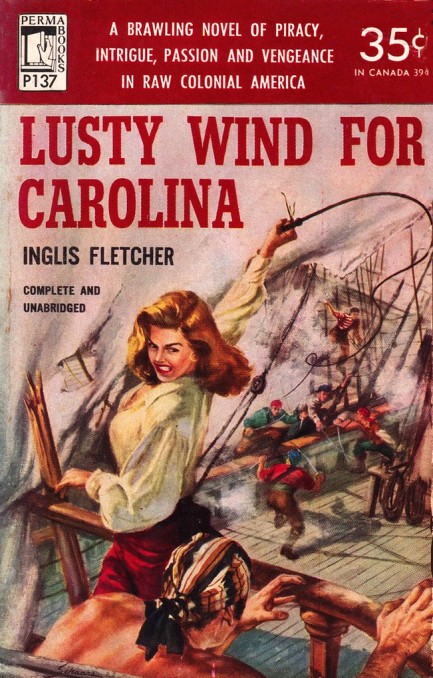 ---
Gramercy Press brings together some of the earliest and best vampire stories.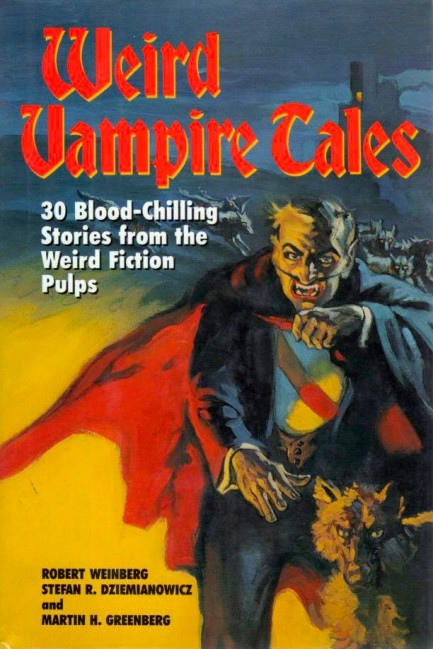 As regular readers of this site know, whenever our friends over at National Road Books get their hands on a particularly pulpish title, they send us scans. Yesterday, they e-mailed over a classic—the 1982 collection Weird Vampire Tales from Gramercy Press. Inside are shorts from some of the writers who helped build the foundation horror literature stands upon today. We're talking August Derleth, Clark Ashton Smith, Greye La Spina, Frank Belknap Long, Seabury Quinn, and many others. The collection also contains Robert E. Howard's famous "The Horror from the Mound," a tale set in the old west about a cowboy's growing suspicions that a nearby Indian burial mound is something entirely different. In all Gramercy packs thirty stories into this hardback, all of them culled from 1930s pulp magazines, and they even top it all off with an illustration by veteran Weird Tales illustrator Virgil Finlay. Highly recommended.

---
The first cut is the deepest.

We haven't explored the sword and sorcery aspects of pulp very much yet, so we thought we'd show you the below Frank Frazetta painting used for the covers of a 70s metal album and a Spanish language Conan book. We doubt Frazetta's piece, titled Ice Giants, is hanging in a museum somewhere, but it should be. For the life of us we can't see how a Pollack or a Lichtenstein is any better. But maybe we're just crazy.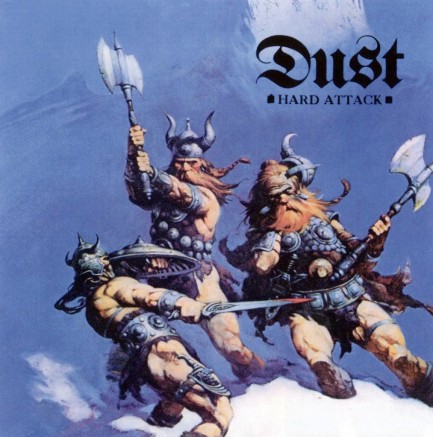 ---