The shots heard round America.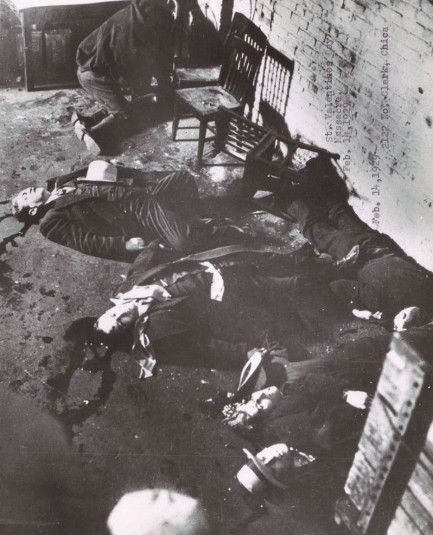 We suspect most Americans know of the St. Valentine's Day Massacre, which occurred today in 1929, but somewhat fewer have seen its actual result. If you're one of them—Happy Valentine's Day!—you can now cross that off your list, as above are pictured six unfortunates who learned that the gangster life often ends bloody. Albert Kachellek, Adam Heyer, Albert Weinshank, Reinhardt Schwimmer, John May, and Frank and Peter Gusenberg were in the SMC Cartage Company warehouse on Chicago's north side when they were corralled by four rival gangsters, two of whom were wearing police uniforms and sporting fake badges, and blasted into oblivion with Thompson submachine guns and shotguns. May, who was probably there only because he was repairing a truck, lost the left side of his skull to a round of buckshot.

The murders stemmed from a turf war between the North Siders, who were headed by Bugs Moran, and the Chicago Outfit, led by Al Capone. It's Moran's men who got ventilated. Capone, in true gangster style, was away in Florida at the time. The photos show only six victims because Frank Gusenberg miraculously survived the shooting and was rushed to a hospital, where a few hours later he died of his fourteen bullet wounds while refusing to identify his killers. Even to this day their identities are not conclusively known, though ballistics evidence later suggested one was veteran hood Fred Burke. The massacre may not have resulted in murder convictions, but it drew the attention of Washington, D.C. authorities, led to broad new efforts to tackle organized crime, and eventually led to Capone's imprisonment for federal tax evasion in 1931. Please enjoy this romantic day.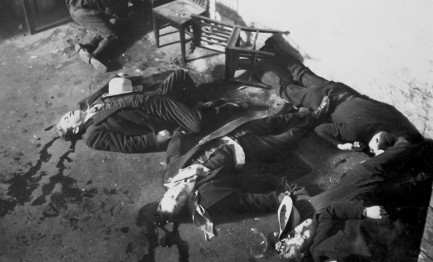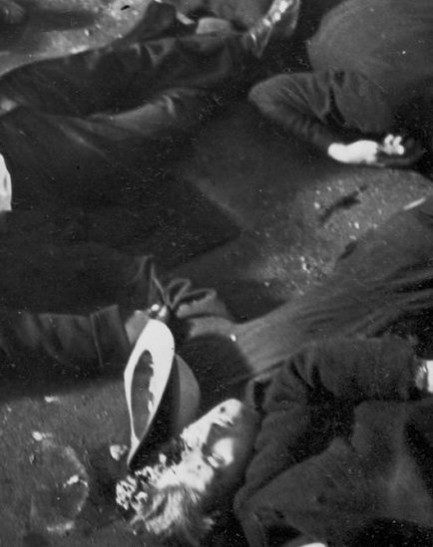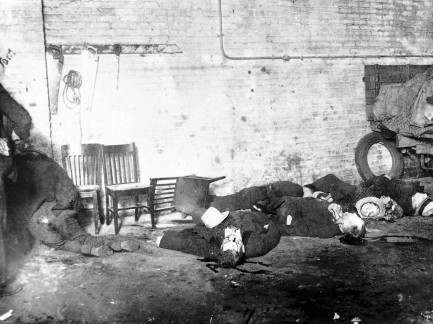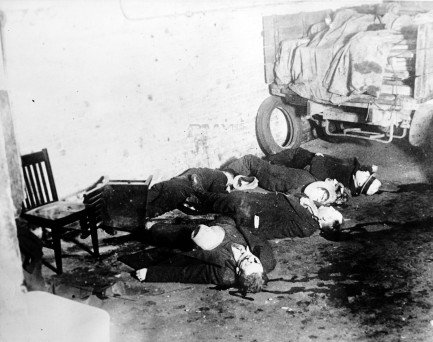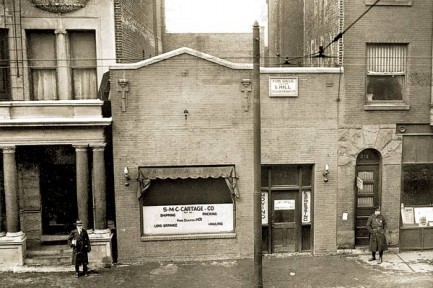 ---