Everyone said we were crazy to breed bite-sized cattle, but wait'll they taste how juicy and tender they grill up.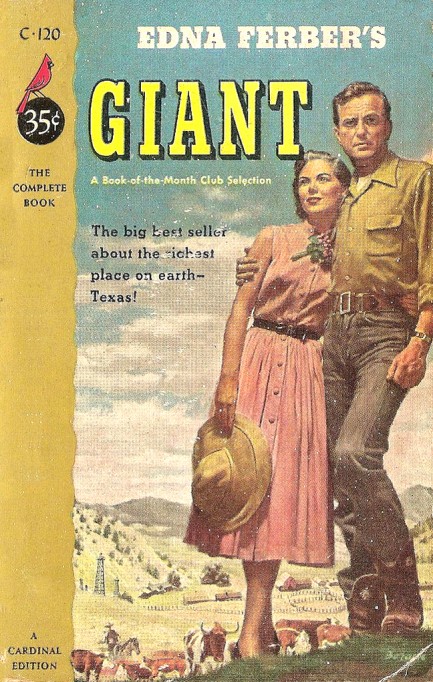 Edna Ferber is one of the more significant figures in American literature, a unique, sometimes political author who won a Pulitzer Prize for her groundbreaking 1926 novel So Big. We did one of those Facebook favorite book lists during the lockdown and So Big landed in our top twenty. Ferber wrote other notable books, including Showboat (yes, that one), Cimarron (ditto), and Giant, the 1952 Fawcett Cardinal edition of which you see above with Stanley Borack cover art. Rock Hudson and James Dean would of course make the film version an all-time classic. Ferber occasionally had doubts she'd be a success, but became one of the most popular and respected authors of her era, which just goes to show, whether it's books or bite sized cows, good ideas often win in the end, even if you have to hire a tiny cowboy to do the hands-on work.


---
Phillip Marlowe gets involved in shady business.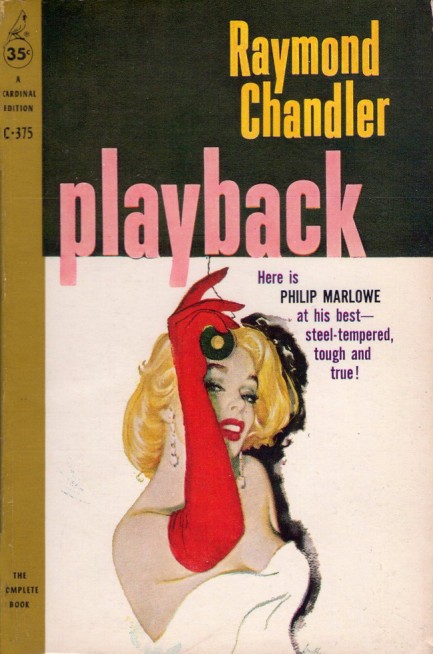 Above, a very nice piece of William Rose cover art incorporating a window shade for Raymond Chandler's Playback, from Cardinal Books, 1960. This is the last Phillip Marlowe novel Chandler wrote. It first appeared in Britain in 1958 as a hardback. Basically, it's a missing persons case set in California in which Marlowe is put on the trail of a woman being pursued by various shady figures from her past. Many critics consider it lesser Chandler, but it has its plusses. The mystery blog Bloody Murder agrees, and you can read a detailed positive review there by following this link.
---