National Spotlite illuminates the war in Vietnam.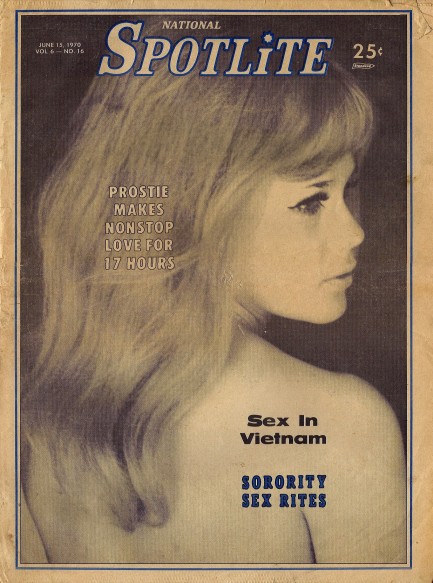 This National Spotlite published today in 1970 features Dida Cahn, Donna Darling, American actresses Karen Thomas and French actress Danièle Gaubert. The real centerpiece of the issue, at least for us, is George Davis's piece explaining that the U.S. was losing the war in Vietnam because the soldiers were having too much sex. A few choice quotes: "Even a visit to the barber is a sexual experience. While soldiers get their hair trimmed they are provided marijuana to smoke and a girl who performs orally while the customer sits in the barber's chair." And: "Every building in Sin City [Saigon] is a brothel." And this: "White females account for a sizable portion of the sex action in Saigon and the army camps as well [snip] particularly Red Cross girls serving in Vietnam." As always, tabloid stories are a blend of fact and fiction meant to entertain, outrage, titillate, and even—on certain occasions—inform. Spotlite gets the job done. Many scans below and more tabloids to come.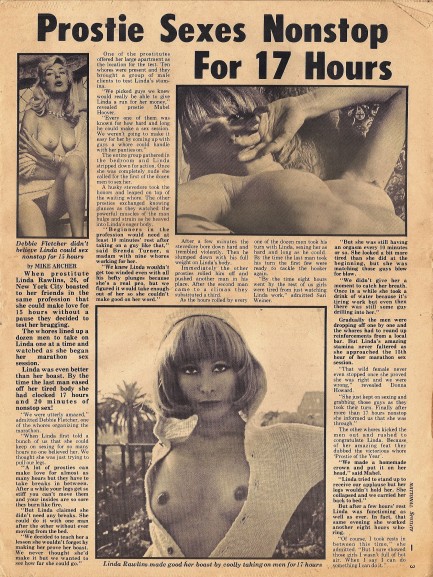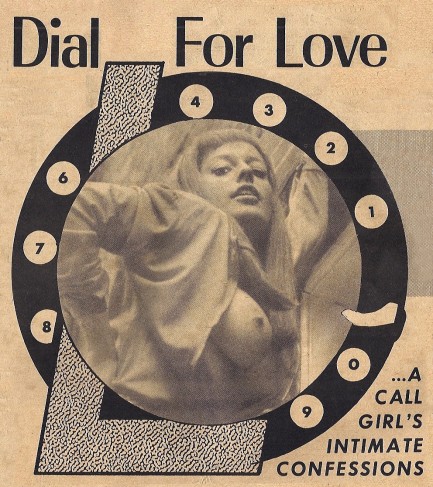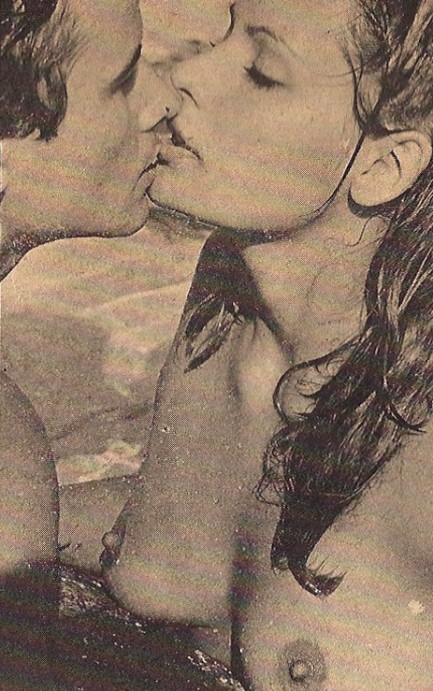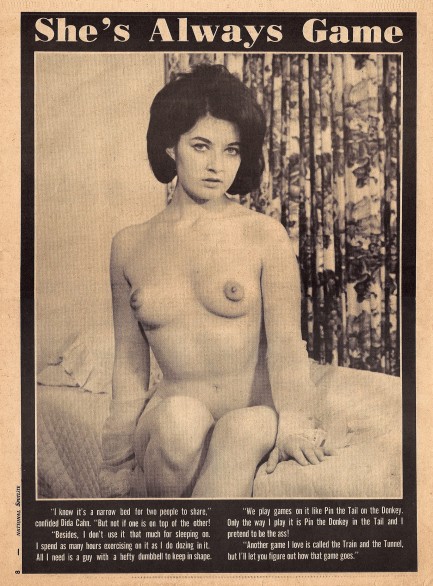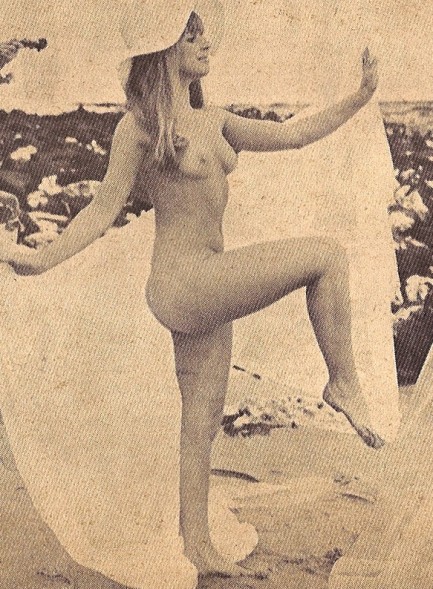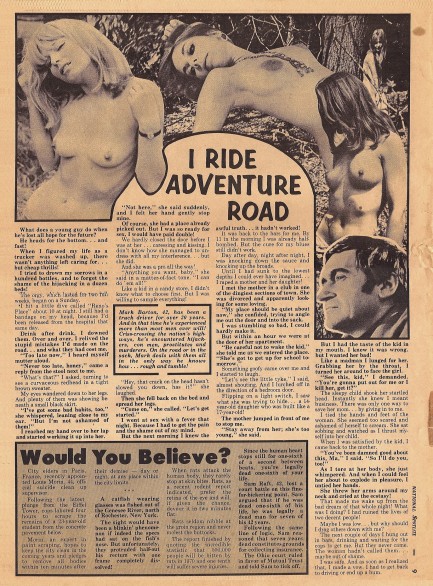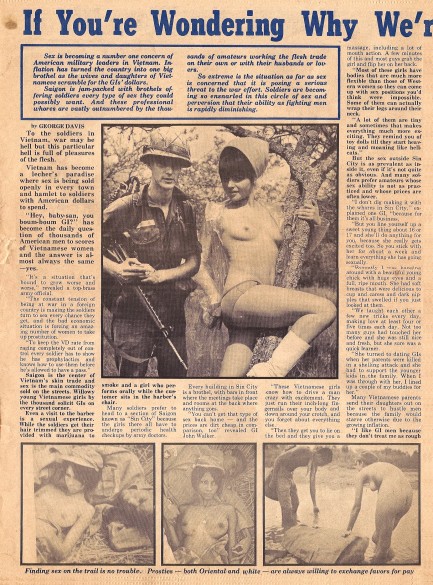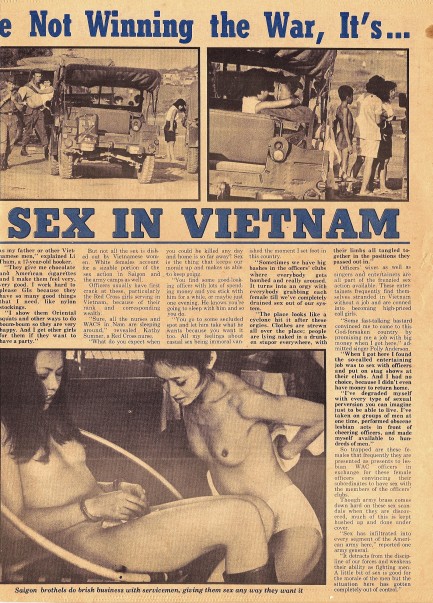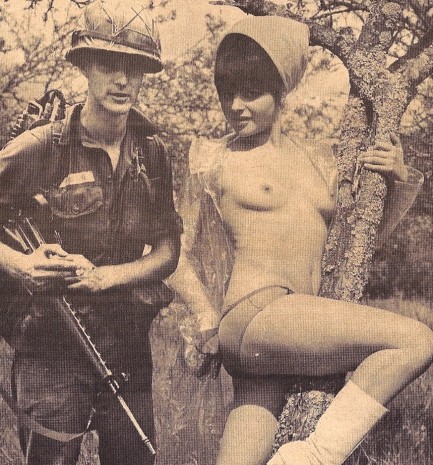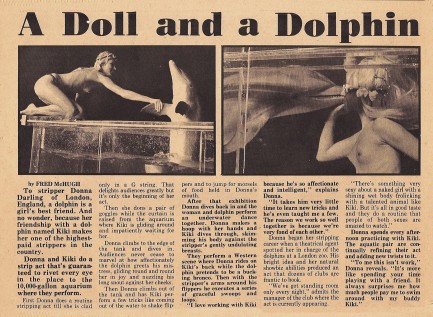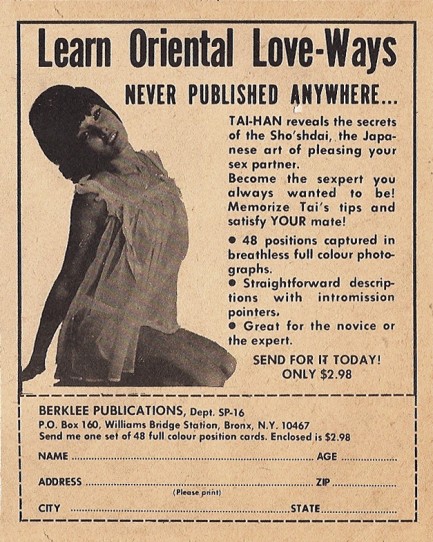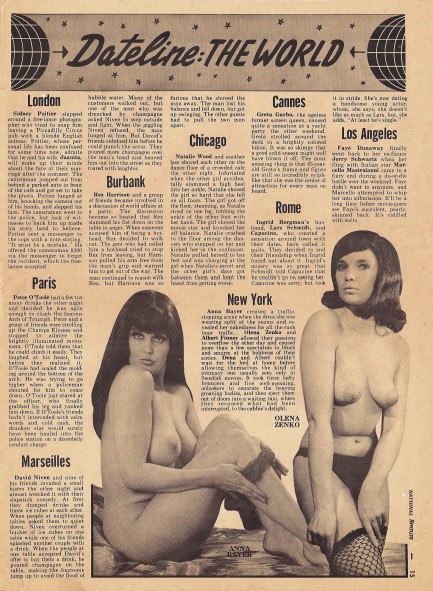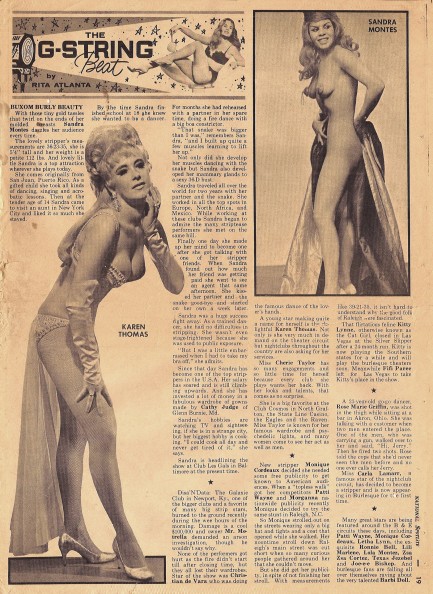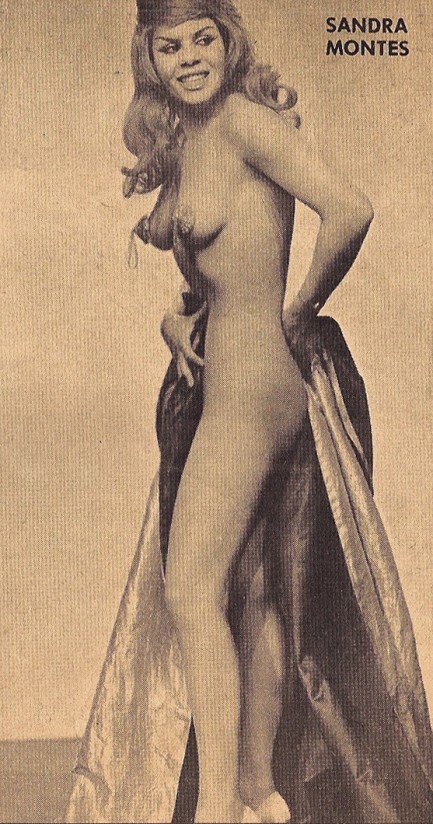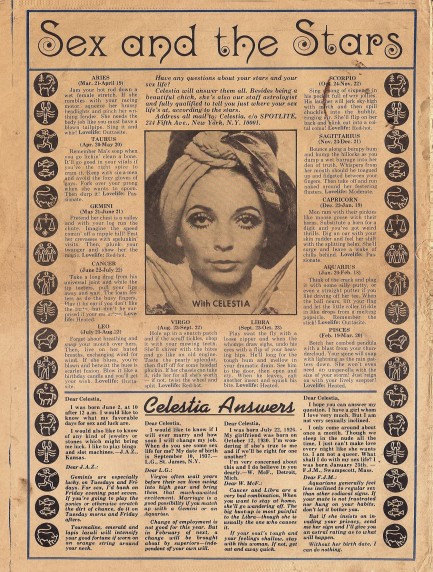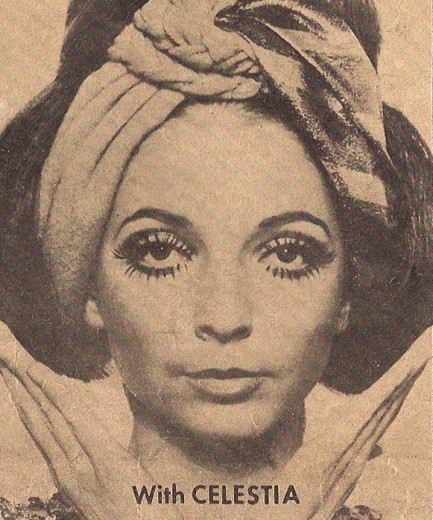 ---
Lifestyles of the French and famous.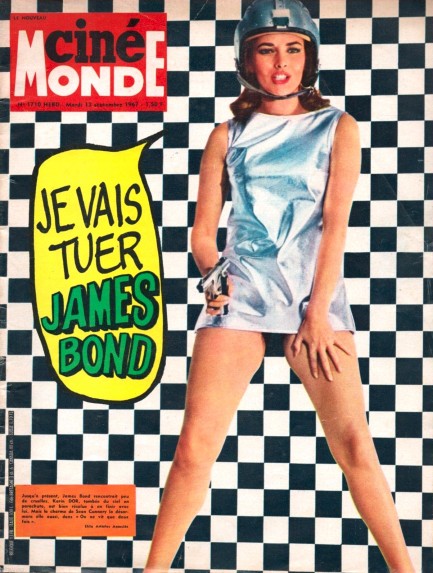 Does this image of Karin Dor look familiar? Possibly because it's the same one we used in a femme fatale post on her late last year. It was made to promote the film You Only Live Twice, and appeared in many places, here for example on the cover of the French magazine Cinémonde. Focusing pretty much exclusively on movies and movie stars, Cinémonde launched in 1928 and lasted until 1971, with seven years of dormancy from 1940 to 1946, and another two in 1969 and 1970. The examples you see here are all from the mid- to late-1960s, when director Maurice Bessy moved toward less conservative graphics than in the past. Generally Cinémonde cover stars were women, often French, but every once in a while a guy made the cut, such as the fronts with Marlon Brando and Gérard Philipe below. We'll get to the interiors of Cinémonde a bit later.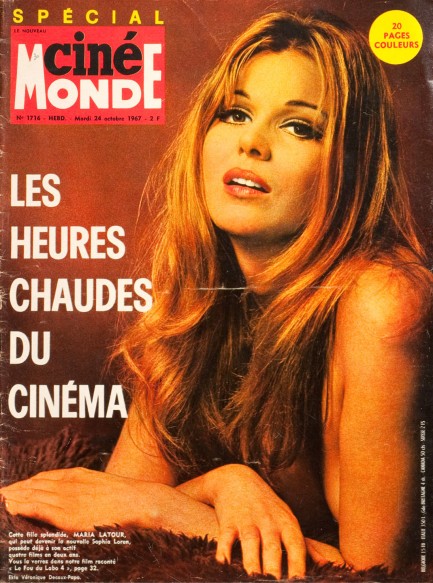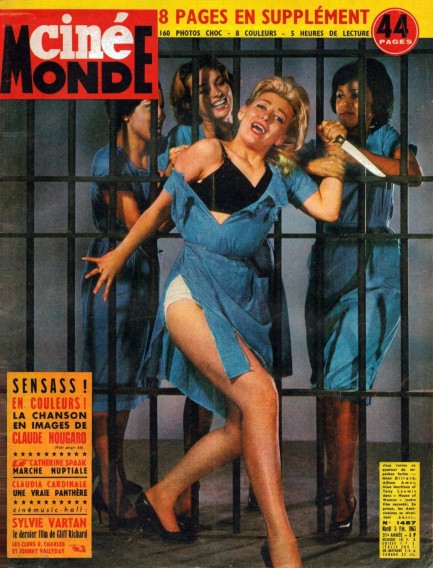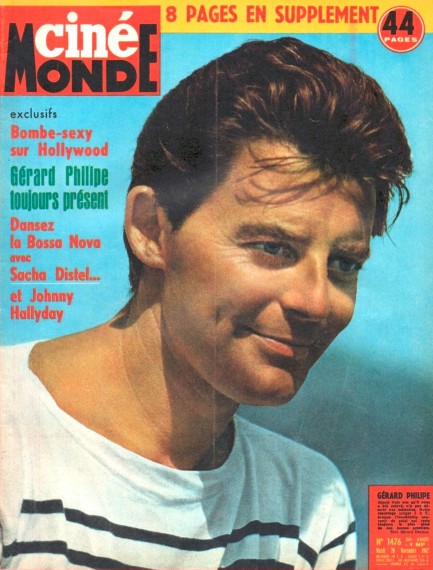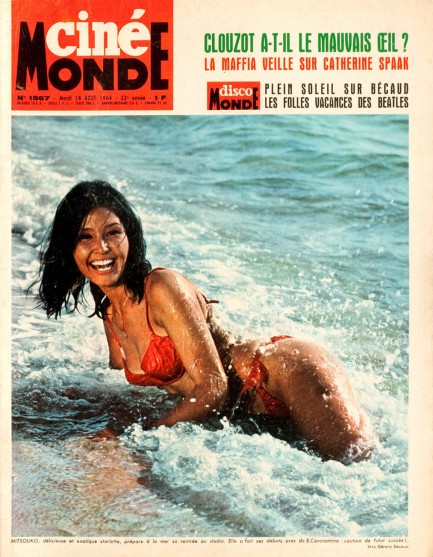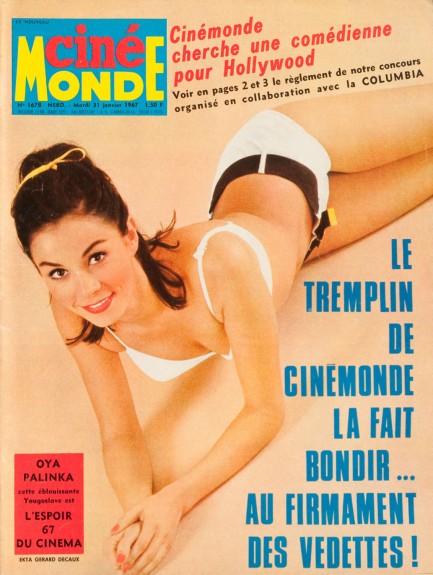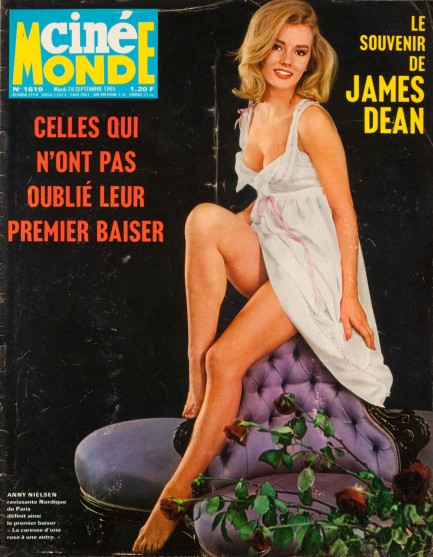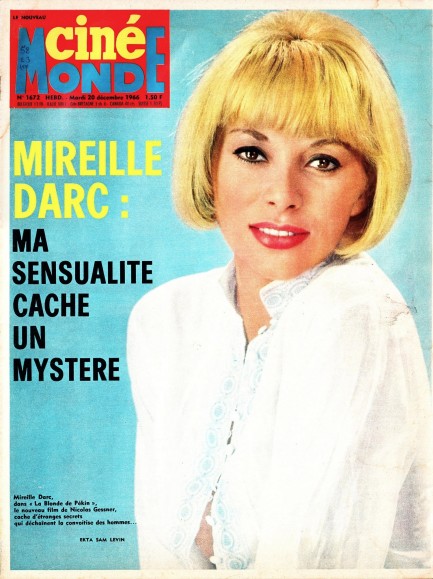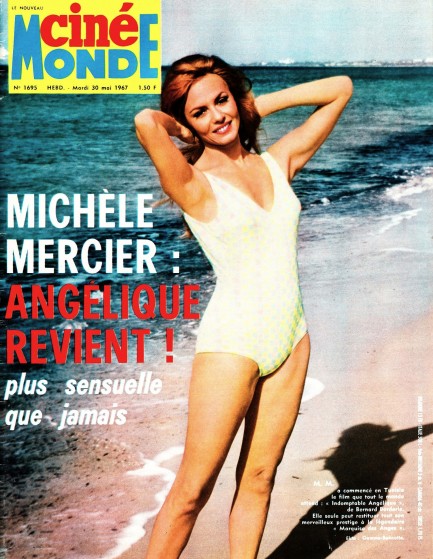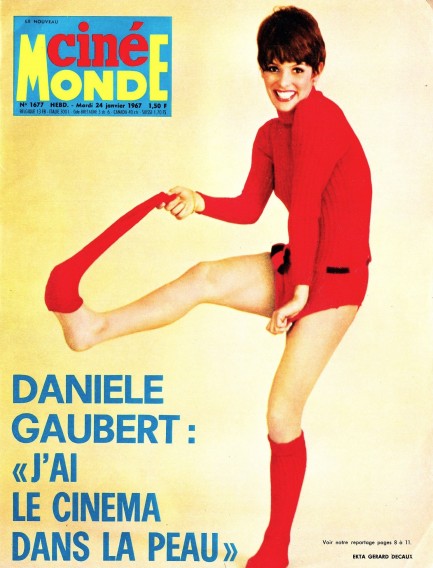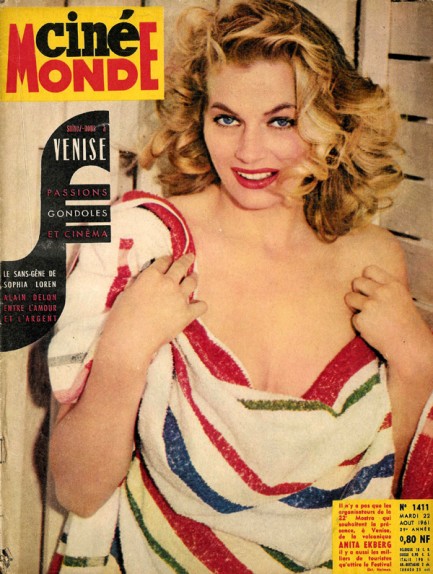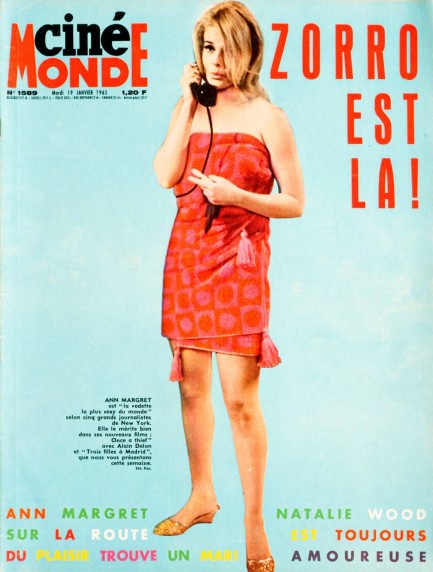 ---